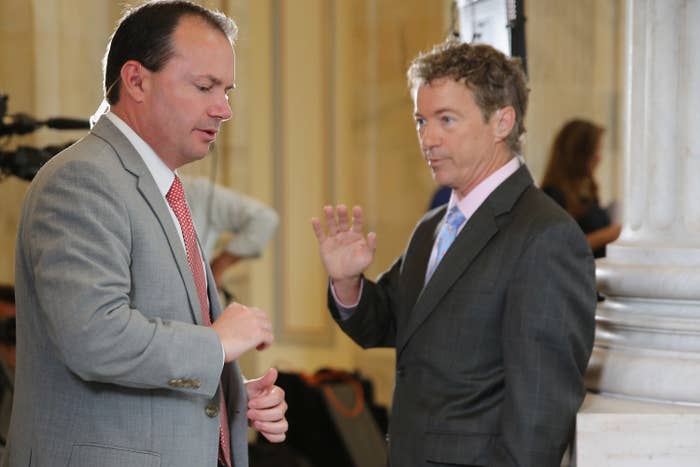 WASHINGTON — Democrats and Republicans came out of a classified briefing on the Iran situation describing two totally different worlds Wednesday.
Democrats said the senior Trump administration officials who briefed Congress would not explain the supposed imminent threat posed by Iranian Gen. Qassem Soleimani that justified the need to kill him, and they called for Congress to seize back its constitutional authority to sign off on new military escalations.
"It is abundantly clear they have no strategy for what comes next," said Rep. Seth Moulton, who said Secretary of State Mike Pompeo and Defense Secretary Mark Esper were "grossly unspecific" in their briefing.
Rep. Gerry Connelly said he came away utterly unconvinced there was any new or imminent threat to America. "There was no rationale beyond a graduate school thesis text," he said.
But Republicans left the briefing saying they were confident the killing of Soleimani was justified because he was planning new attacks on American personnel beyond his usual work crisscrossing the region.
"We have to speak very carefully on this, but I can tell you with assurance this was not the same thing that we've been seeing for the past few years. This was something different," said Rep. Chris Stewart.
But in the Senate, there were two loud exceptions to the partisan split, as Republican Sens. Rand Paul and Mike Lee emphatically denounced the briefing as inadequate. Lee said the White House officials refused to provide details while warning senators that publicly debating the president's decision would only embolden Iran.
"They're in the process of telling us we need to be good little boys and girls and not debate this in public. I find that absolutely insane. I think it's unacceptable," said Lee.
Paul said it is egregious that the administration is using a 2002 Authorization for the Use of Military Force (AUMF) against Saddam Hussein after 9/11 to justify attacks on Iran in 2019. "That is absurd. That's an insult," he said. Both senators said they would support some form of war powers resolution limiting the president's ability to take action without congressional approval.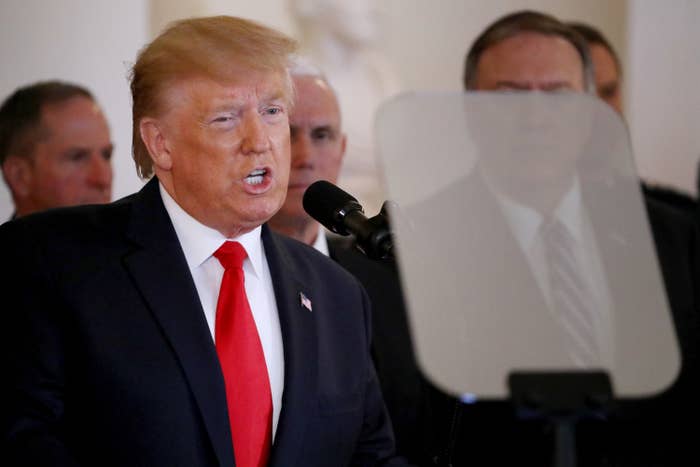 Both the House and the Senate are planning debates on a war powers resolution, which would require Trump to seek the approval of Congress before launching new military operations against Iran. The administration has said the legal basis for the Soleimani killing was the 2002 AUMF.
Pelosi announced the House will vote on a war powers resolution Thursday. In the Senate, Sen. Tim Kaine has already filed a resolution, which cannot be blocked by Republicans and can be pushed to a vote as early as next week.
In the House, Republicans across the board said the situation with Iran is de-escalating and now is not the time to challenge the president's authority.
"We should all be coming together to support our commander in chief to protect America, not debating how to limit the president's ability to defend this country," said Rep. Steve Scalise, a member of House Republican leadership.
Passing a war powers resolution through the House and Senate would require some bipartisan support, but Trump would likely veto the resolution as he has done in the past. To override that veto would take two-thirds support in both chambers, so anything close to a party line vote would fall well short.
Last year Congress mustered bipartisan support for a war powers resolution involving Yemen that Trump ultimately vetoed. The parties now seem to be moving even farther apart and getting more personal. Scalise accused Democrats of using Iranian talking points. Rep. Mark Meadows said a war powers resolution would send the message that the killing of Soleimani was inappropriate. "I don't know how you side with terrorist activity," he said.
But some Republicans did express openness to debating a new AUMF laying out an updated list of valid military targets. The past three presidents have relied on two resolutions, passed in 2001 and 2002 as a response to the 9/11 attacks, to justify hundreds of military actions around the globe.