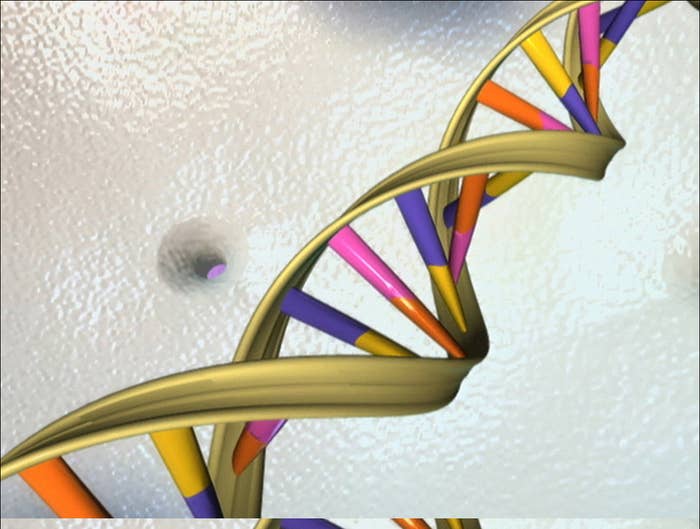 WASHINGTON — As the Obamacare replacement debate rages, advocates are warning that an under-the-radar bill moving through Congress will open the door to genetic discrimination against workers.
The bill, H.R.1313, the "Preserving Employee Wellness Programs Act", would let employers require genetic test results from their employees — who otherwise would pay huge penalties for opting out of so-called workplace wellness plans. STAT News first reported on the bill.
But genetic privacy advocates say these programs are far from voluntary, and the DNA test results could be used to discriminate against people with genetic predispositions to diseases.
Genetic discrimination in the workplace was supposed to be prohibited by GINA, the Genetic Information Nondiscrimination Act, which passed Congress with bipartisan support in 2008. That bill banned hiring and firing on genetic grounds and even banned employers for asking for DNA test results.

GINA made an exception for workplace wellness programs, but they had to be voluntary and only the program administrator, not employers, would have access to the information. The newly-proposed bill builds on that exception in a way that alarms privacy advocates.
Exceptions to GINA's privacy rules were first made when President Obama signed the Affordable Care Act into law in 2010 that gave employers the power to level financial incentives and penalties to urge employees onto the "voluntary" programs.
Starting on January 1 of this year, according to Equal Employment Opportunity Commission regulations, employees outside of a wellness program can be charged up to 30% more, or even 50% more under certain conditions, for work health insurance than those who take part in the program.
Employers can demand DNA test results to get into these programs, arguably in conflict with the GINA ban on compelling disclosure of these tests. The bill would settle this conflict, if passed, by explicitly declaring the GINA provisions do not apply to wellness programs.
"What this bill would do is fundamentally undermine (GINA). It would allow employers to ask employees invasive questions about they or their family's health," said Derek Scholes, director of science policy at the American Society of Human Genetics.
"We think this is fundamentally wrong. It's unethical to ask employees this private information."
Republicans passed H.R.1313 through the House Committee on Education and the Workforce this week, 22-17. Opponents of the bill fear that it could be quietly passed while the House is focused on repeal of Obamacare.
"That's my fear, that it could be something that slips under the radar," said Scholes.

The bill is sponsored by North Carolina Republican Rep. Virginia Foxx. Republicans say critics are fear mongering and misrepresenting the bill.
Committee press secretary Bethany Aronhalt said the the bill is intended only to provide regulatory clarity to employers and reaffirm the rules set up under Obamacare.
"Those who are opposed to the bill are spreading false information in a desperate attempt to deny employees the choice to participate in a voluntary program that can reduce health insurance costs and encourage healthy lifestyle choices," she said.

"It is another sad reminder of just how extreme the Democrat party and their liberal allies are becoming."
Aronhalt said that fears of discrimination are unfounded because discrimination based on DNA testing is still illegal under GINA.
While such discrimination is illegal, DNA privacy advocates say it can happen unofficially as people are let go or passed over for promotion. They also reject that wellness programs can be seen as voluntary when significant financial incentives are tied to them.

"This is a tremendous invasion of employee privacy and it basically paves the way for coercion," said Lisa Schlager of Facing Our Risk of Cancer Empowered.
The question is whether H.R. 1313 will become a significant topic for discussion at a time when Republicans are trying to pass their hugely impactful American Health Care Act. But several lobby groups, including health agencies, the AARP and organizations representing ethnic groups with higher genetic predispositions to certain diseases, are opposed to compelling DNA test results.
"We're going to be fighting that tooth and nail," said Schlager.