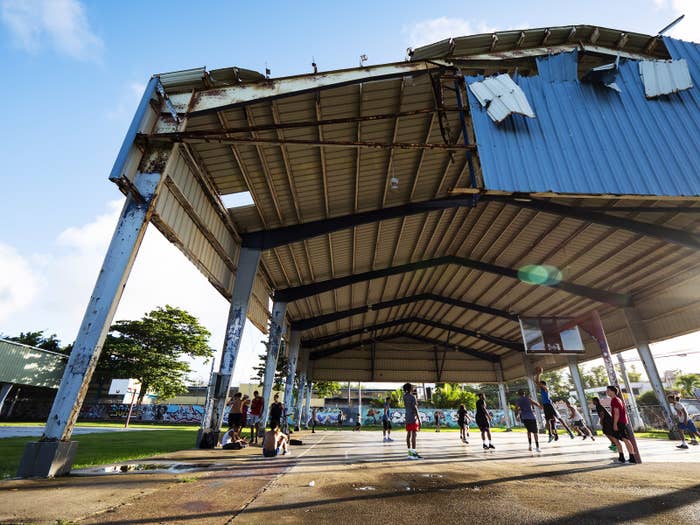 WASHINGTON — The House of Representatives passed a $19.1 billion disaster aid bill Monday evening after three previous attempts were derailed by a single Republican member each time.
The bill passed with broad bipartisan support in a vote of 354–58. Every Democrat voted for it, while 58 Republicans voted against and 132 voted in favor.
The bill had been delayed for four months over President Trump's objections to providing aid to help Puerto Rico recover from Hurricane Maria. He also insisted that $4 billion of border security funding be attached to the bill.
Democrats refused and Trump eventually backed down on both fronts. The final bill contains no border security funding, but does authorize $600 million for Puerto Rico food stamp programs, which began running out of money in February, plus $304 million in Community Development Block Grant funding to rebuild homes and infrastructure. In a tweet Monday, Trump cheered the bill passing but said incorrectly said it would now go to the Senate. The legislation is heading to Trump's desk for a signature.
The bill addresses a series of natural disasters over the past three years that caused the deaths of thousands of people in Puerto Rico and hundreds more across the United States, plus tens of billions of dollars in damages. This includes the devastation across the Southeast United States caused by hurricanes Michael and Florence, wildfires from California to Utah, floods, earthquakes, and volcanic eruptions.

The deal came together at the last minute and was passed by the Senate shortly before Memorial Day weekend. The House had already left for a 10-day-long break and could not hold a full vote on the bill; instead, House members tried to pass it through unanimous consent three times — but each time, a lone Republican member rose to object, thus blocking the bill from passing.
They argued that it should take a vote of the full House to authorize billions of dollars in funding. Republican leaders have distanced themselves from those who stopped the bill, and even some Republicans have expressed annoyance at their colleagues.
CORRECTION
The bill provide $19.1 billion in disaster aid. An earlier version of this story misstated the amount.