An ad from Pat Ryan, an Iraq War veteran and one of the Democratic candidates running in a Republican district in upstate New York, cuts from footage of US soldiers in combat to shots of children dressing in combat armor to attend class.
"If our children are going up against this," says Ryan, holding a long-arm rifle, "they should have the same protection we give our soldiers. Or we could just get rid of assault rifles. What makes more sense to you?"
The ad has been viewed over half a million times on Twitter. NY-19 is a district that voted for Trump by seven points and is currently represented by Republican Rep. John Faso. But Ryan's campaign says their internal polling shows gun control is the number one issue of mind to voters there.
They've made gun control the central theme of his campaign. On June 16, he's marching 30 miles with high school students from the home of Franklin Roosevelt to Faso's office to call for an assault weapons ban. Ryan's campaign says his two tours in Iraq help him reach the type of voters who would typically not listen to a Democrat when it comes to guns.
"The door opens up a little bit wider. They're willing to listen," said campaign manager Tim Wagner. "The same old same old messengers are not moving voters. People want something new."
Ryan is just one of the several Democratic midterm candidates embracing gun control in conservative-leaning districts where the party formerly shied away from the issue. They say that their record gives them a credibility that lets them reach voters who would otherwise dismiss a Democrat.
The pitches are often personal, as they draw on their experiences in Iraq and Afghanistan. In calling for an assault rifle ban, they can (and do) make the argument: I used these extremely lethal weapons in combat, no one knows better than me how dangerous they are and that they have no place on our streets.
The 2018 midterms will take place in the same year as deadly school shooting massacres in Parkland, Florida, and Santa Fe, Texas, and are one year removed from a shooter opening fire at a Las Vegas country music concert in the deadliest mass shooting by an individual in US history. Congress has done barely anything in response. Taking on the NRA head-on in swing or conservative districts is typically seen as an unwise move, but several veterans are attempting to do just that.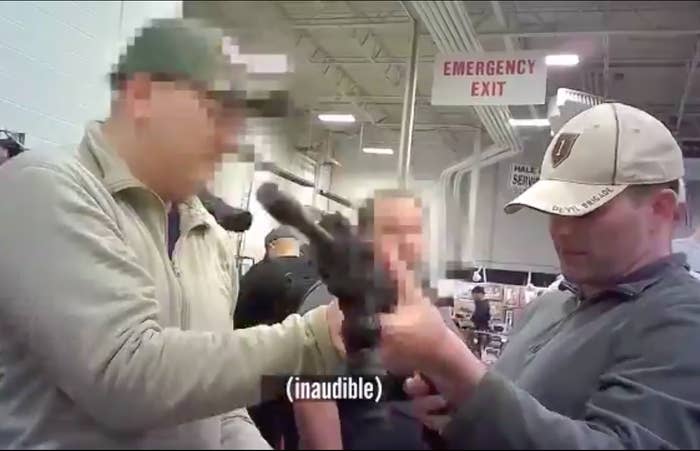 In New Jersey's 11th District, Mikie Sherrill is marching with students for gun control. In Colorado's 6th District, Jason Crow is running ads saying the weapons he used in Iraq and Afghanistan are "tearing our communities apart." In New York's 11th District, Max Rose is calling for an assault rifle ban and several further restrictions. In Texas's 21st District, which hasn't elected a Democrat in three decades, Joseph Kopser is denouncing the NRA as "little more than a hired bully for gun manufacturers," and touting a veteran's approach to gun control laws.
Kopser has won his primary and will face an uphill battle against Republican candidate Chip Roy, the former chief of staff to Sen. Ted Cruz (last cycle, the district went to Republican Lamar Smith by 21 points). But Kopser says that most people agree on common-sense gun control measures when you have a conversation with them, and his record allows him to break through the fearmongering that Democrats just want to take guns away.
"I can tell you that if ever I'm accused of being a gun grabber by Chip Roy I'll make it very clear that indeed I did grab my weapon in Iraq every time I left the safety of our installation. I did grab my weapon every single time I left my combat vehicle," he said. "So if he and Ted Cruz want to call me a gun grabber, go ahead and see if that doesn't backfire on them."
His proposals include banning assault weapons and high-capacity magazines, raising the age limit for purchasing guns, and instituting a "no fly, no buy" rule that bans gun sales to people on the Transportation Security Administration's No Fly List.
Former National Republican Congressional Committee chair Rep. Tom Cole is skeptical that the gun control message will work in conservative districts. "Believe me you're not going to be running in Oklahoma and be pro–gun control," he said. "I think running against the NRA in most of Texas is not a winning proposition."
Cole said that the veteran candidates are strong advocates for their personal beliefs, but ultimately they'll have a hard time getting elected if those beliefs clash with those of the people in their district. He speculated that the gun control push may play better in Democratic primaries than it would in the general election this fall, and that candidates may adjust their focus accordingly.
"Most people aren't single-issue voters but the ones that are tend to break against gun control, at least in areas like I represent," said Cole.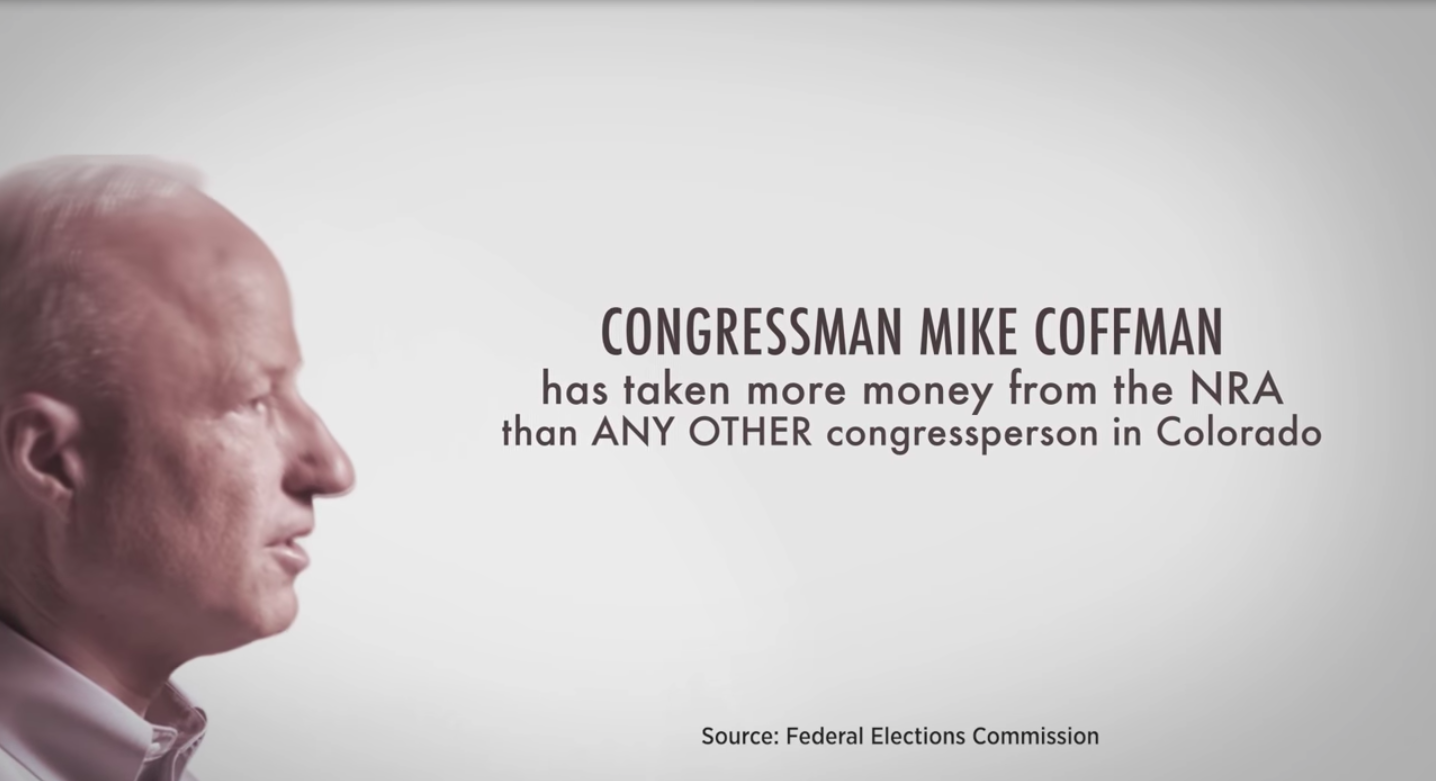 Most of the veteran candidates are still at the primary stage, and their gun control message is directed at both Republicans and Democrats.
Dan Helmer, a candidate in Virginia's 10th District, gained national attention when he posted a video of himself buying a long-arm rifle at a gun show. The purchase took only a few minutes and did not require a background check.
"I lost a friend to gun violence overseas. It was devastating for me but also something I understood we signed up for," Helmer says in the video. "Our kids didn't sign up for a war zone in our classrooms."
Helmer is running in a crowded Democratic primary to face off against Republican Barbara Comstock, who carries an A rating from the NRA and hails from a swing district. But Helmer's message is equally directed at his Democratic rival, state Sen. Jennifer Wexton, a favorite endorsed by Virginia Gov. Ralph Northam. (In a statement to the Washington Post, Wexton said, "Voters in Northern Virginia know that I stand for common-sense gun safety reforms — that's what I've fought for in Richmond and that's what I'll fight for in Congress." Comstock did not return a request for comment.)
Wexton voted for a compromise gun bill negotiated between Virginia's former Democratic governor Terry McAuliffe and the Republican-controlled legislature, with the input of the NRA. The bill allows law enforcement to seize firearms from people under permanent protective orders for domestic violence offenses and provides optional background checks for vendors at gun shows. It also recognized concealed-carry permits from about two dozen states with less strict rules than Virginia — a boost to the NRA's goal of nationwide concealed-carry reciprocity.
Advocates of the bill celebrated finally passing new gun restrictions through a Republican-controlled legislature after many failed attempts. But gun control advocates denounced the Democrats for giving up more than they got. Helmer has criticized the bill, and those like Wexton who voted for it, for failing to close the "gun show loophole" that allows unlicensed vendors to sell weapons without background checks. His viral video was meant to highlight this failure.
"When people come to understand what our gun laws actually are they want change," says Helmer in an interview. "Most Americans support reasonable gun legislation. We just need both credible messengers but also people with the backbone to stand up and take on the NRA."
Helmer is pushing for universal background checks that would apply to gun show sales, as well as a ban on assault rifles, bump stocks, and high-capacity magazines. He also opposes concealed-carry reciprocity, wherein a person's concealed-carry license from one state would count in another.
The gun control argument is traditionally a deeply partisan one: The NRA spent millions on Republicans in the 2016 election and spent heavily against Democrats, with a lot of success. But though they articulated it differently, the veterans interviewed for this story all made the same argument: Gun control isn't really a partisan issue at all. All of them recount stories of talking to voters who were initially skeptical, but then came to agree once they started talking about policies like background checks. And they're betting that the renewed momentum behind gun control activism in recent months will translate into votes.
Jason Crow, running in Colorado against Republican Rep. Mike Coffman, says one of the last straws for him was his 5-year-old daughter coming home from school and describing "bad guy drills" where students hid in a closet.
"I've had enough of this issue. And I've had enough of people who don't have the courage to lead on it," said Crow. "And guess what we're going to do? We're going to throw people out of office and we're going to fix it."