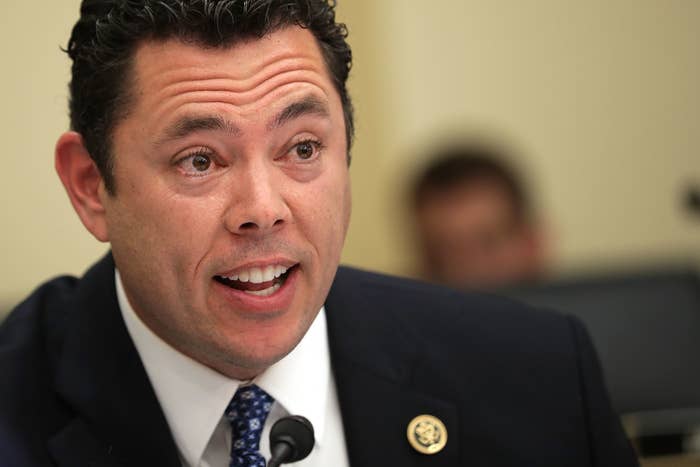 WASHINGTON — The phone lines of the House Oversight and Government Reform Committee were shut down Friday after a deluge of Hillary Clinton supporters called to demand a conflict-of-interest investigation into Donald Trump.
The numbers for the committee and the office of chairman Jason Chaffetz appeared to be turned off and diverted straight to voicemail Friday afternoon. Calls to several other Republicans on the committee rang through to voicemail.
Even perplexed staff in the Democratic minority's office say they've been receiving a new call about every three seconds in support of their push for investigations into Trump's conflicts of interest.
The phone-in campaign appears to be an organized movement started by the pro-Hillary Clinton Facebook group Pantsuit Nation. The not-so-secret group was started during the election as a space for Clinton supporters to come together.
Members of the group were urged to call into the committee line multiple times to demand investigations into Trump's alleged conflicts of interest.
The campaign then spread to Twitter and was promoted by celebrities including Patton Oswalt and Sarah Silverman.
The Democrats have called for an investigation into Trump's financial arrangements, which include leasing a Washington, DC, hotel from the federal government.
They've also questioned Trump's attempt to acquire security clearance for his children and to have his son-in-law attend classified briefings, among other things.
Committee chair Chaffetz told the Wall Street Journal he would look at the Democrats' letter but there would need to be a direct link between Trump's investments and the federal government.
"There needs to be a federal nexus," he said. "His past business dealings didn't necessarily have a federal nexus."
BuzzFeed News has so far not been able to reach anyone from Chaffetz's office through email or phone calls.