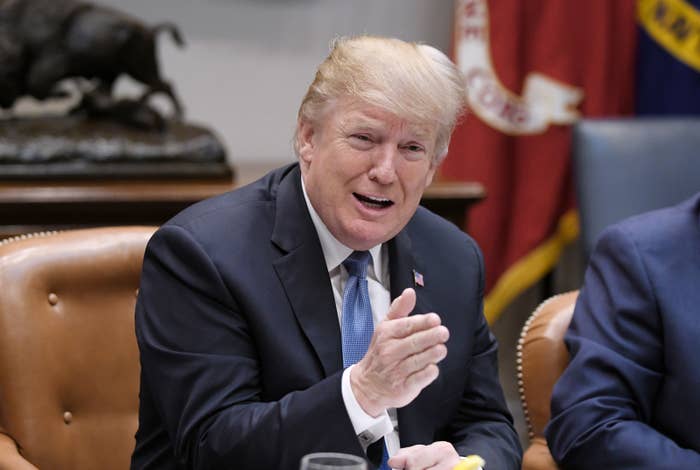 Arkansas kicked thousands of low-income people off of Medicaid due to work requirements this month, the first hard data demonstrating the impact of a new policy championed by the Trump administration.
According to data provided by the state, Arkansas removed 4,353 people from its Medicaid rolls at the beginning of September for failing to meet new conditions of spending at least 80 hours per month working or performing other activities like school, volunteering, or actively searching for work. Another 11,000 are on pace to lose their health insurance over the next two months.
The Trump administration has approved work requirements in several states, and senior administration officials have encouraged others to put similar rules in place. The administration argues that the requirements will encourage more low-income people who can work to get jobs while dismissing the charges that the rules serve as a barrier to health care for low-income people.
But Arkansas's numbers paint a striking picture: For every one new person working, volunteering, or training, almost 50 people lost their health insurance.
It represents a direct reversal in course from the Obama administration. Whereas Obamacare expanded Medicaid eligibility to millions of new low-income Americans, the Arkansas results show those numbers could significantly fall back.
While Arkansas is further ahead, another 10 states are seeking Medicaid work requirements that are either approved or pending approval by the Trump administration.
Under the Arkansas Works program, if someone fails to hit the requirements for three consecutive months, they are removed from Medicaid rolls and cannot reenter for the rest of the year, even if they start meeting the criteria.
The rules were implemented in tiers, and the 4,353 people stripped of Medicaid in September represent the first cohort. Another 5,076 people have been in noncompliance for two months and can lose Medicaid in October. Another 6,174 people are on pace to lose coverage in November.
The total number of people not in compliance with work requirements makes up only a small share of the 265,223 people in Arkansas's Medicaid program. But the vast majority of those people were already working or have exemptions, such as for disability or taking care of a child.
That left close to 17,000 people who had no exemptions. Of those, just 390 people reported enough qualifying work activity in August — just 2% of the affected population.
State officials said they conducted extensive outreach about the work requirements over the last six months, which included sending out 136,000 letters and emails, and making over 150,000 phone calls.
However, the state only allowed people to file their work activity online. Because Arkansas has some of the lowest rates of internet connectivity in the country, the filing portal was shut down from evenings to mornings.
"Personal responsibility is important. We will continue to do everything we can to ensure those who qualify for the program keep their coverage, but it is equally important that we make sure those who no longer qualify are removed," said Arkansas Gov. Asa Hutchinson in a written statement.