Here's what you need to know about today's vote:
* The Senate has enough votes to open debate on repealing Obamacare. This vote does not make it law. And while it is a small victory for Republicans, things get complicated because there is no clear plan after that.
* Republicans needed 50 votes to pass the motion to proceed Tuesday, meaning they could only lose two — which they did. Vice President Mike Pence had to cast the tie-breaking vote, and Sen. John McCain, diagnosed recently with brain cancer, had to be flown in to vote yes.
* The Senate will now move on to debate a health care bill with votes possible as early as Tuesday evening on plans to repeal and/or replace Obamacare.
* But which bill will they vote on? That's the question everyone's asking. There are at least four options being openly discussed, and there's no clarity from Senate Majority Leader Mitch McConnell on what the final bill will be. The plan appears to be to throw out a series of Obamacare repeal options as separate amendments and see what happens.
* But to pass a bill, 50 Republicans will need to agree on one of those plans. The two main options are the newest Senate repeal and replacement bill and a another bill that would merely repeal Obamacare and put off replacement until later. Neither of those bills have the support of 50 senators, according to Republicans' public statements.
* But Republicans have a new third option in mind as well: Repealing just Obamacare's individual mandate, which currently encourages people to buy insurance by taxing them otherwise. It's unclear how many Republicans support that new plan.
* Regardless of what happens in the Senate, anything they pass will still need to get approval from the House.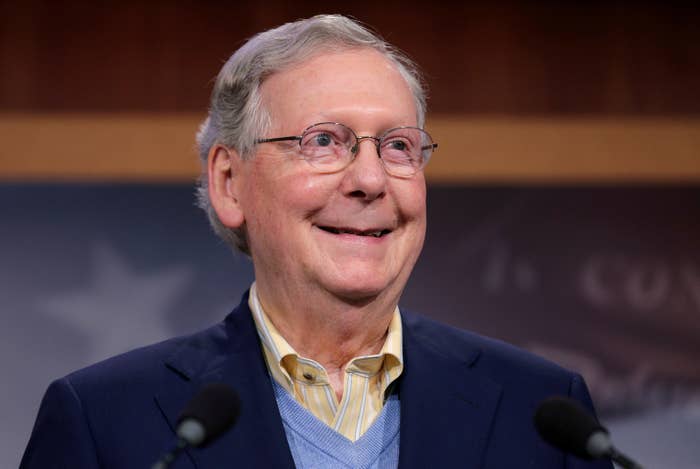 McConnell's office said that it's possible that the Senate will start voting later today on plans to repeal and/or replace Obamacare.
Senators will vote on Republican leadership's repeal-and-replacement plan, as well as a 2015 bill that would repeal all of the provisions of Obamacare with a two-year delay, giving Congress time to agree on and pass a replacement system.
There will also be votes on amendments from Sens. Ted Cruz and Rob Portman, but these are doomed to fail without Democratic support. That's because a Congressional Budget Office score is necessary for all provisions passed under the special budget reconciliation process, which only requires 50 votes to pass. Without those scores, both will need 60 votes — meaning at least eight Democrats would need to support them.
The leadership bill and the straight-repeal plan both have CBO scores and can be passed with 50 votes (Vice President Mike Pence would then break the tie, as he did with the motion to proceed earlier Tuesday).
But Republicans are also talking about a new plan that they're calling "skinny repeal." That bill would strip away only the individual mandate of Obamacare, which requires people who are able to buy health insurance to do so or face a tax penalty, while leaving the rest of the Affordable Care Act largely in tact.
This plan would not include the major Medicaid cuts included in the other GOP health plans, and would keep Obamacare protections that guarantee people with pre-existing conditions have access to insurance.
The CBO scored this proposal late last year, so it could also be passed with just 50 votes. The CBO found that repealing the individual mandate would cause healthy people to leave the individual markets, causing premiums to rise on everyone else. They projected that this would lead to 15 million fewer people with health insurance over the next decade than under current law.
The potential problem with skinny repeal is that more and more healthy people will leave the individual market, causing premiums to rise higher and higher — known as a death spiral. Under this plan there will be nothing stopping healthy people from dropping insurance or not buying it at all until they need it, then signing back up.
This could be mitigated somewhat because Obamacare subsidies that help pay for premiums will still be in place, potentially enticing people to stay in the insurance markets.
Though this option is not currently on the table, it could be brought forward as an amendment. Sen. Rand Paul, a key swing vote, implied that he would support such a plan if his preferred option of full repeal is defeated.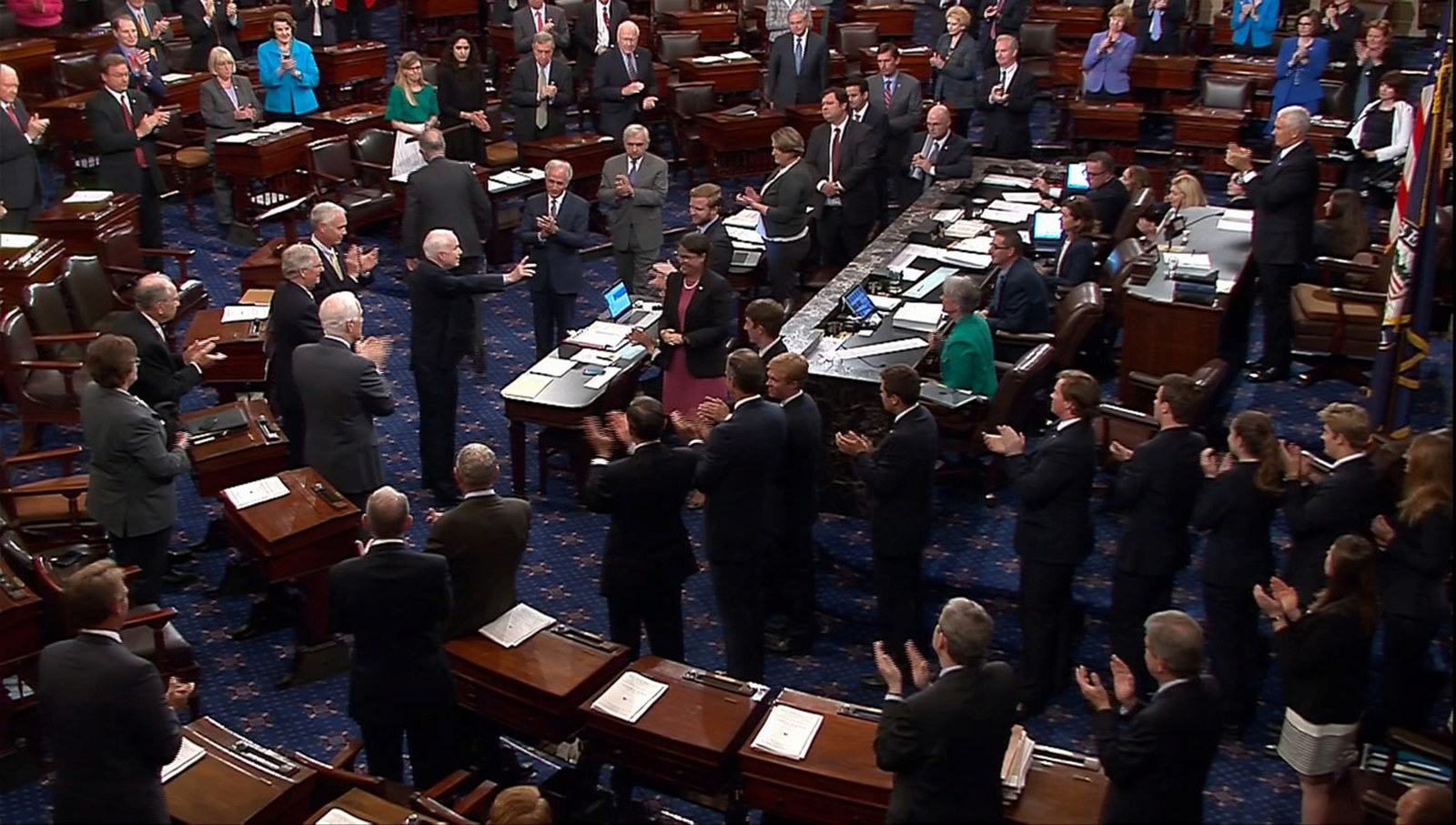 Senate Republicans on Tuesday passed a make-or-break vote to start officially debating various plans to repeal and/or replace Obamacare after a tie-breaking vote from Vice President Mike Pence.
The procedural vote passed 51-50.
Passing the hurdle keeps the dream of repealing Obamacare alive, but it's still unclear to everyone — including Republican senators — what the final bill will look like and whether it will pass.
The successful vote came as a major surprise after several Republicans had said they were unlikely to support it. But some last-minute deal-making and maneuvering, including Arizona Sen. John McCain hopping on a plane to Washington just days after he was diagnosed with brain cancer to offer his yes vote, turned out to be just enough.
McCain's vote ended up being necessary to pass the motion, but even then there was some last-minute drama. Sen. Ron Johnson of Wisconsin got into what appeared to be an intense conversation with Senate Majority Leader Mitch McConnell for several minutes while the motion hung in the balance. Ultimately, Johnson offered the final yes vote to save Republican health plan.
Passing the motion Tuesday means the Senate will go forward with hours of debate, and then a series of votes on amendments before a final vote, as soon as Thursday.
The current plan is for for Republicans to vote on multiple reform plans by offering them as amendments. There will be one amendment for a straight repeal bill with no replacement, one for the repeal-and-replace plan proposed by Senate Republican leadership, and possibly several more options.
It is not clear that Republicans have the 50 votes they need for any single plan, despite getting them to pass the motion to proceed Tuesday.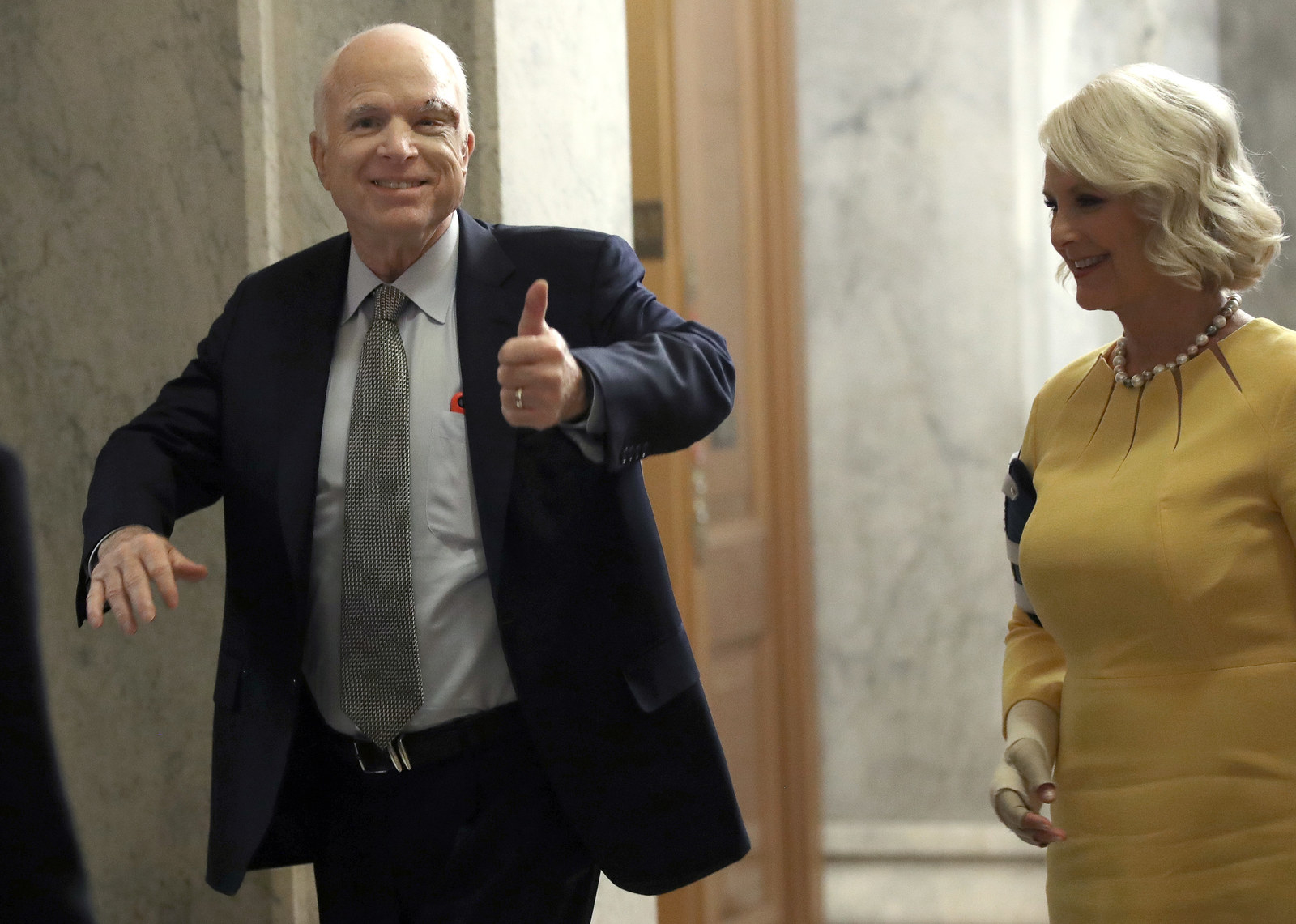 Only two Republican senators voted against the motion — Susan Collins of Maine and Lisa Murkowski of Alaska — but passing a final bill will be more difficult.
Sen. Rand Paul of Kentucky voted for the motion, but only supports a full repeal of Obamacare. At least three other senators have said they will not support that plan, which would be enough to defeat it.
On the other side, Murkowski, Collins, and Paul are all likely to vote against a repeal-and-replace plan. This has GOP leadership scrambling to come up with something new that can get to 50 votes.
"I think the likely outcome is understood," said Sen. Bob Corker after the vote. "You end up in a situation where you vote on the lowest common denominator, passage, and that goes over to the House and you get a conference between the House and the Senate."
McCain also emphasized that he would not support leadership's current health care bill.
"I will not vote for this bill as it is today," McCain said emphatically. "It is a shell of a bill right now, we all know that."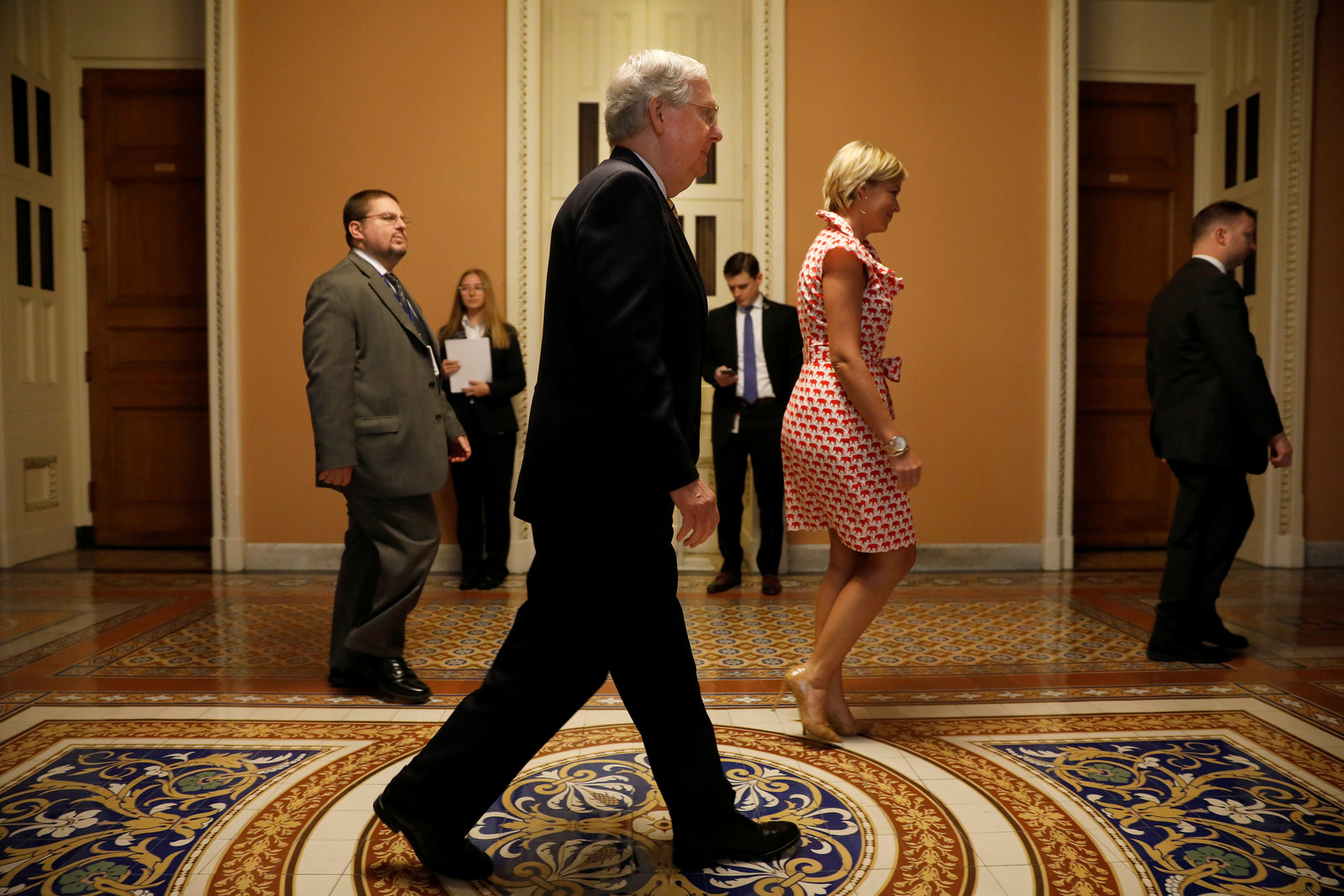 The vote came down to the 11th hour, with several on-the-fence Republican senators issuing last-minute statements saying they would support the measure.
Sen. Shelley Moore Capito had been a holdout on the vote Tuesday because of Medicaid, but she ultimately voted yes.
"I remain committed to reforming our healthcare system while also addressing the concerns I have voice for months," she said in a statement. "I will continue to push for policies that result in affordable health care coverage for West Virginians, including those who are in the Medicaid population and those struggling with drug addiction."
On the Senate floor, Senate Minority Leader Chuck Schumer, a Democrat from New York, blasted Republicans moments before the vote, saying Democrats had been locked out of the process "from the very beginning."
He also described Republican's latest health care process as "cloak-and-dagger legislating," saying they were desperate just to pass anything.
"Plain and simple, it's a ruse," he said of the bill to allow debate on healthcare.
McConnell, however, touted the vote as a way to begin the process of finally ending Obamacare.
"We had to accept [Obamacare] for a long time," he said on the Senate floor. "We don't have to accept it any longer."
He also Republicans had a duty to act on behalf of the wishes of the American public.
"The American people elected a House with a better vision on health care, then they elected a Senate, then they elected a president….We have a duty to act," McConnell said. "The president is ready with his pen."
As McConnell finished his speech, a crowd of protesters in the Senate public gallery chanting "kill the bill, don't kill us," briefly stopping proceedings.
When security staff tried to remove them, protesters began shouting, "Shame, shame, shame, shame!" to senators on the floor.
Journalists also reported being told they were not allowed to take photographs or video of the protesters. A Daily Beast reporter said capitol police made him delete a video.
Thirty-one demonstrators were later charged with disrupting Senate proceedings.
There was, however, a moment of bipartisanship love when McCain got a standing ovation from fellow senators, appearing just 11 days after undergoing brain surgery.
video-cdn.buzzfeed.com
In his speech to the Senate moments after the vote, McCain spoke critically about the Republican's current health care policy.
"We tried to do this by coming up with a proposal behind closed doors, in consultation with the administration. Then springing it on skeptical members, trying to convince them that it's better than nothing, that it's better than nothing," McCain said.
"Asking us to swallow our doubts and force it past a unified opposition — I don't think that's going to work in the end, and probably shouldn't," he added.
President Trump, meanwhile, happily touted the initial health care bill vote.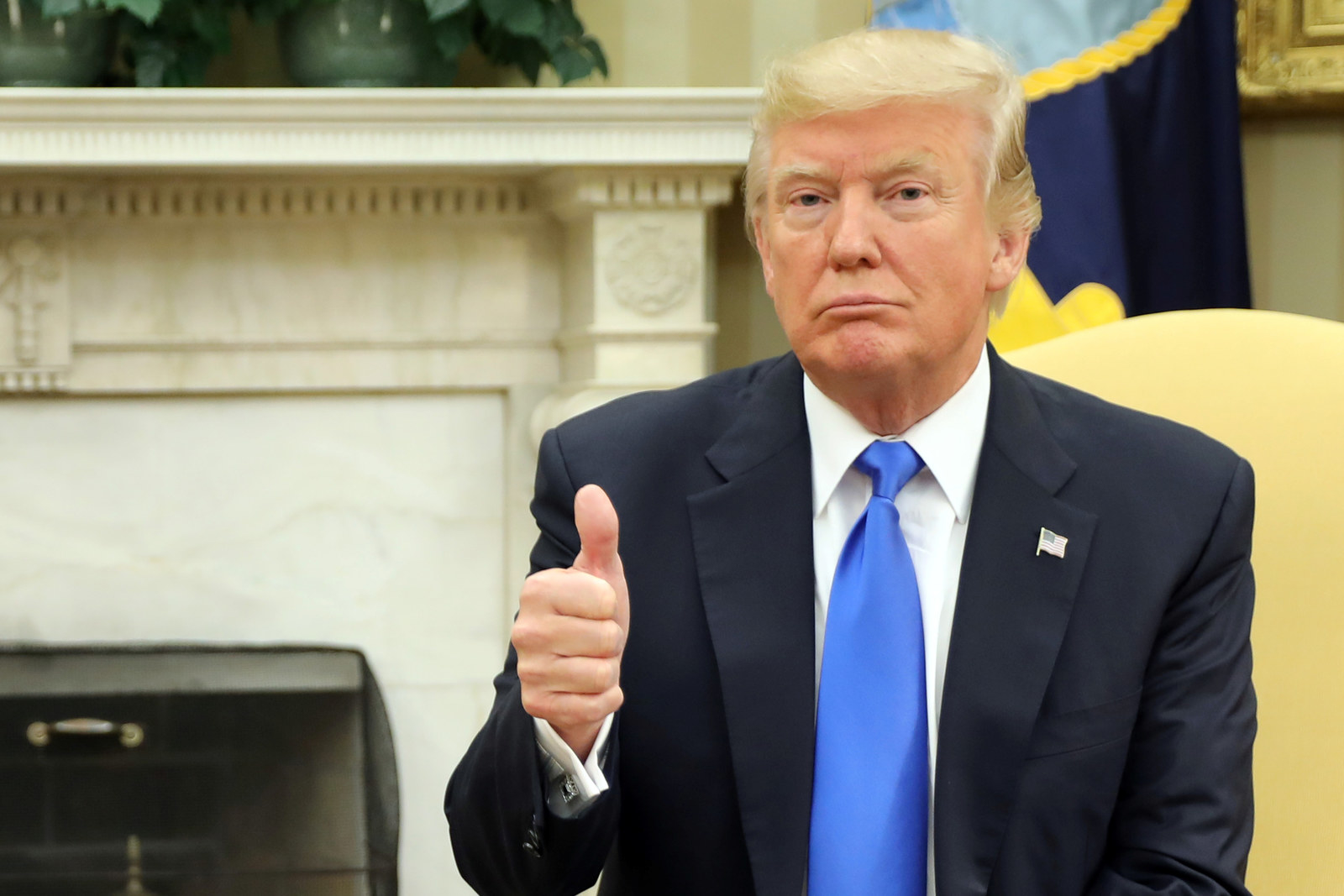 Several Republican leaders conceded that they still might not agree on a bill after more debate and would veto parsed down Obamacare repeal efforts.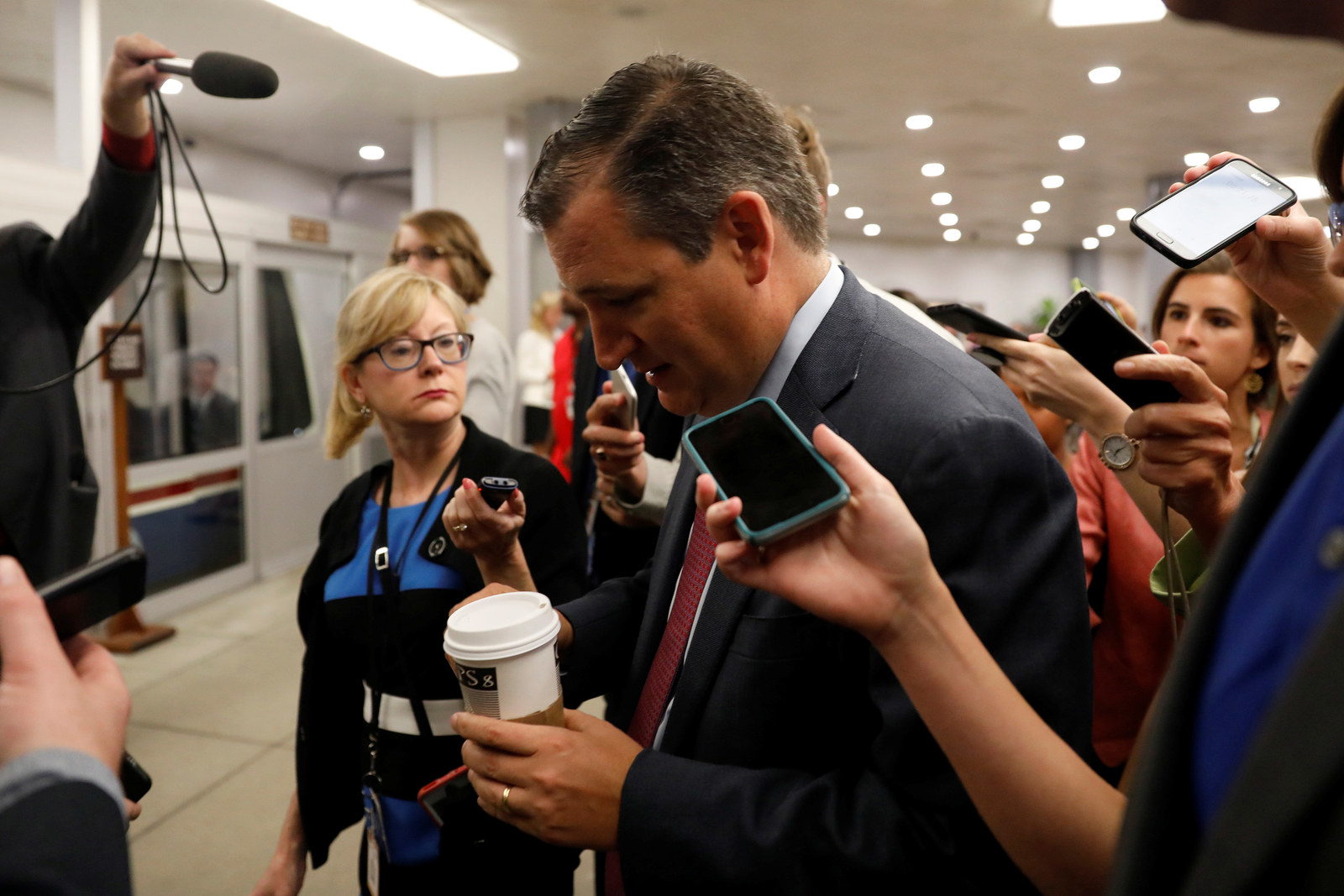 Check out some of our previous coverage on health care: