It's traditional for leaders at the APEC summit to wear clothes from the host country.
Others chose to wait for the group photo before they put them on, but Obama was happy to arrive in this smart purple silk shirt.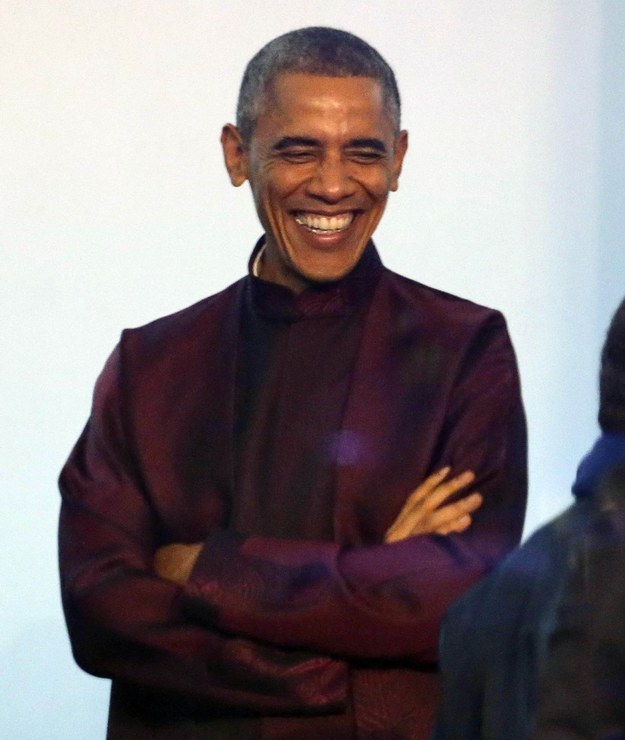 "Well played, Barack, well played."
The big overarching issue at the APEC summit is trade. China is pushing for a broad trade deal to encompass the whole region, while the U.S. is seeking a more limited one (called the Trans-Pacific Partnership) of 12 countries, China not included, the New York Times reported.
The two-day summit is also a chance for bilateral talks. The leaders of China and Japan held talks that the New York Times called "frosty." It was their first formal meeting in over two years, the BBC reported, a time fraught with tension over a territorial dispute. The summit also saw China and South Korea conclude a wide-reaching bilateral trade deal.