Iranian President's Lonely, World Cup All-By-His-Selfie
Hassan Rouhani cut a forlorn figure when he posted a picture on Twitter of him watching the World Cup match between Iran and Nigeria. Much like the game, which ended 0-0, he doesn't look terribly excited.
The Iranian president Hassan Rouhani is just like the rest of us. He knows he should be watching what's going on in Iraq, but there's football on.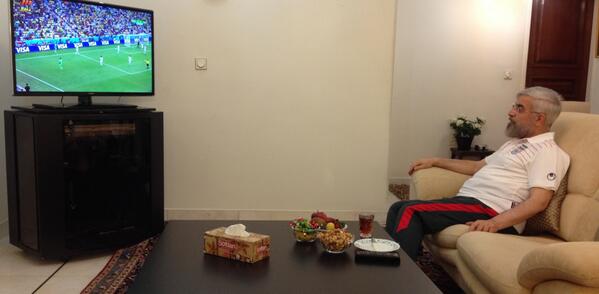 Amid news the UK was to reopen its embassy in Tehran, he managed to convince David Cameron and Ed Miliband to come over for the game. No beers though, of course.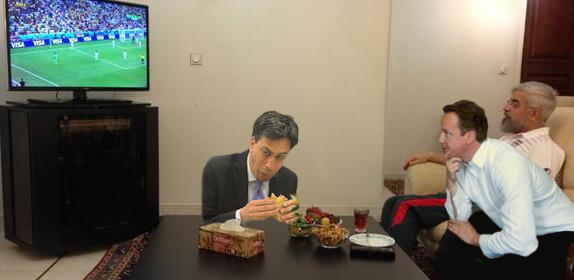 But, as some have pointed out, it's the little details that really give the picture a sad poignancy.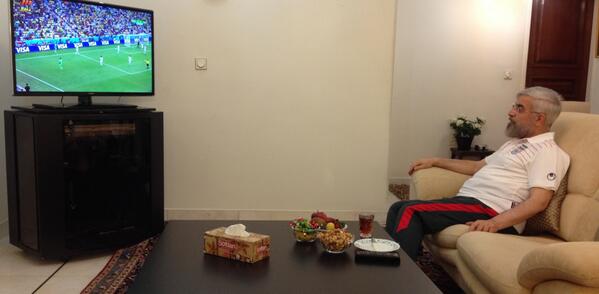 Paul Hamilos is a reporter covering mental health issues. He was previously editor of the Inequality desk, and international editor. Prior to that he was Madrid correspondent at the Guardian, and assistant world editor.

Contact Paul Hamilos at paul.hamilos@buzzfeed.com.

Got a confidential tip? Submit it here.