Dramatic Pictures From Turkey As Police And Protesters Clash On May Day
Tens of thousands have taken to the streets in Istanbul in defiance of government ban on Labor Day demonstrations.
Turkish police fired tear gas, water cannons and rubber bullets as they tried to stop protesters, some armed with fire bombs and fireworks, from reaching Istanbul's Taksim square, the central focus of demonstrations last summer.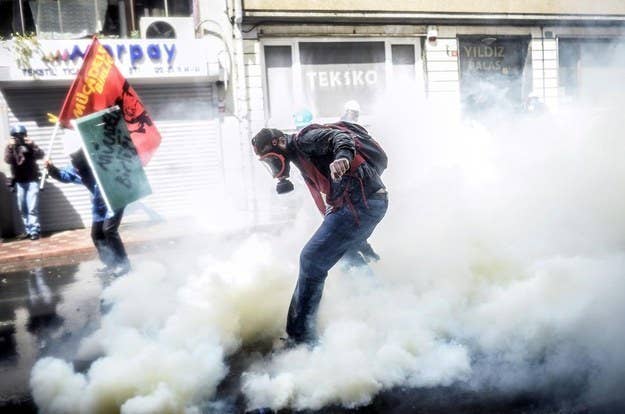 The government sent thousands of riot police onto the streets, blocking protesters as they tried to get to Taksim.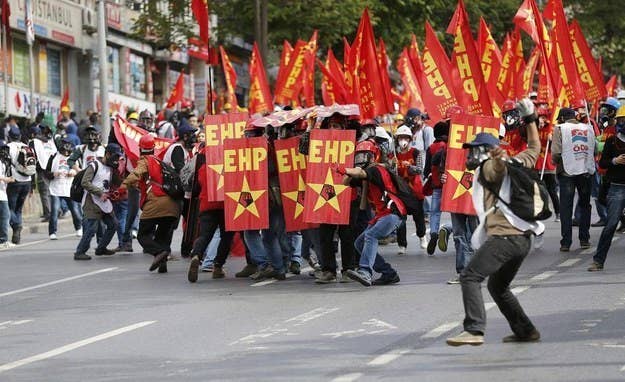 The Turkish prime minister, Recep Tayyip Erdogan, says that the street protests and a corruption scandal that has hit his government are nothing more than a plot by his opponents to bring him down.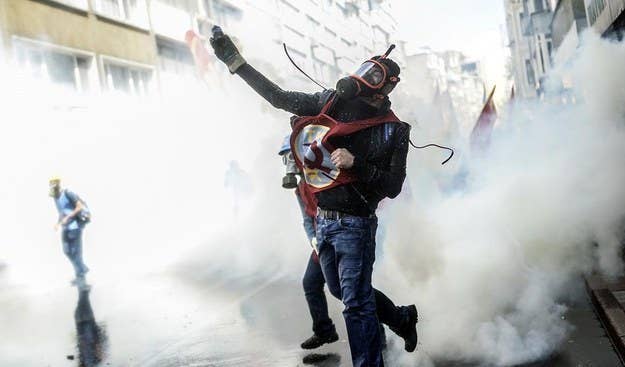 The streets around Taksim are usually full of shoppers, tourists and local workers, but today they saw protesters and police engaged in running battles.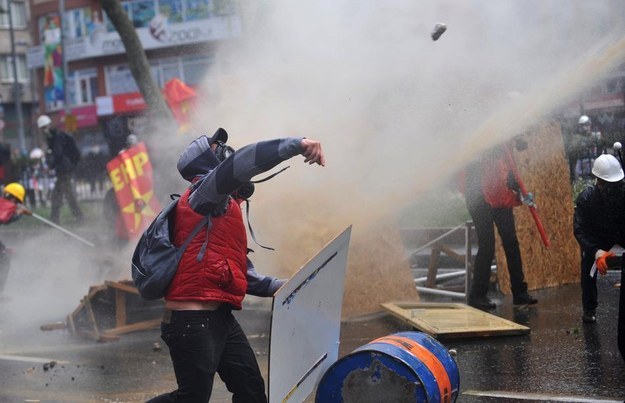 The government banned similar demonstrations last year, leading to thousands of protesters fighting with police.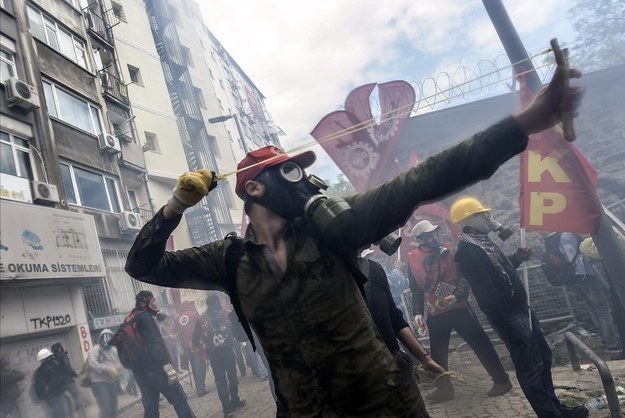 Fighting also broke out in March after the funeral of teenager Berkin Elvan, who had been in a coma since being wounded in last year's protests.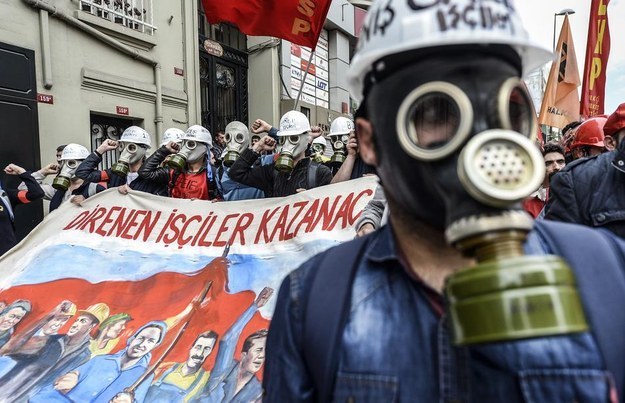 Flag-waving demonstrators, some throwing improvised weapons, managed to break through police barricades at one point, only to be pushed back by the police.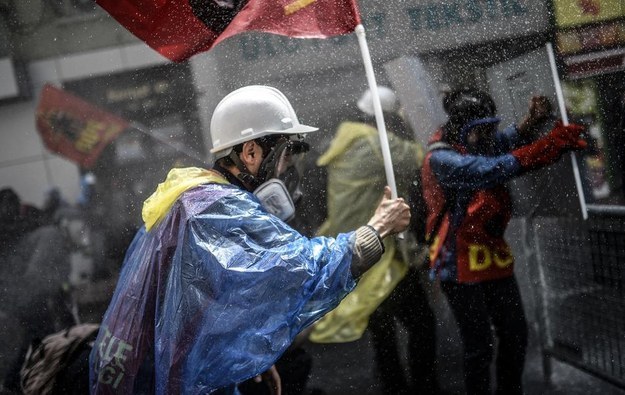 Last week the prime minister said unions would be banned from marching on Taksim, saying protesters should instead gather in the suburbs of Istanbul. The unions roundly rejected that idea.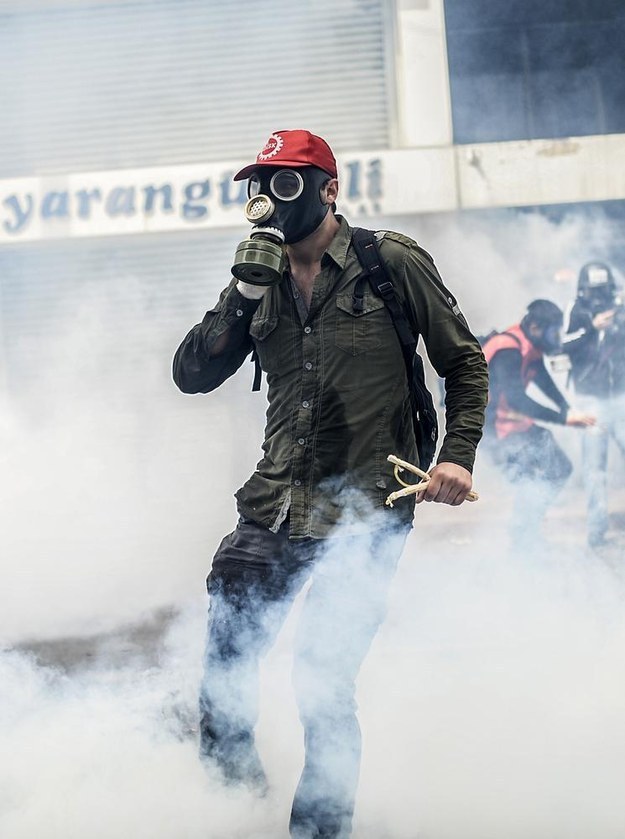 Last year's violent protests were followed by mass demonstrations across the country last May, in one of the biggest threats to Erdogan's rule since his AK Party came to power in 2002.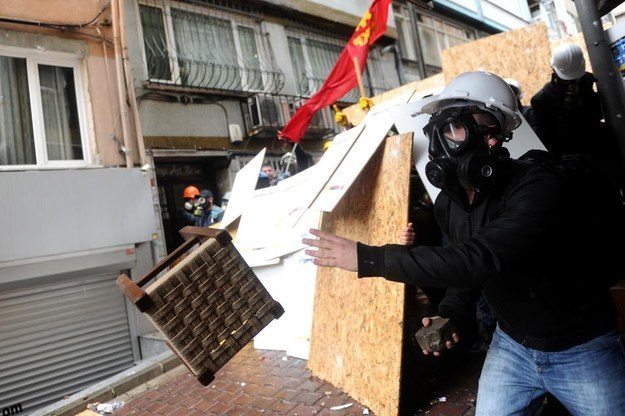 The prime minister describes the protesters as 'riff-raff' and 'terrorists', arguing that his party's strong electoral support across the country gives him a mandate to rule as he sees fit.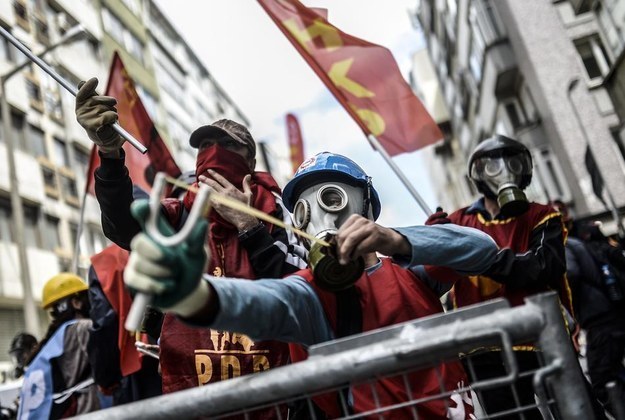 But Erdogan's desire to crush the protest movement does not seem to have deterred his opponents from coming out onto the streets in their tens of thousands.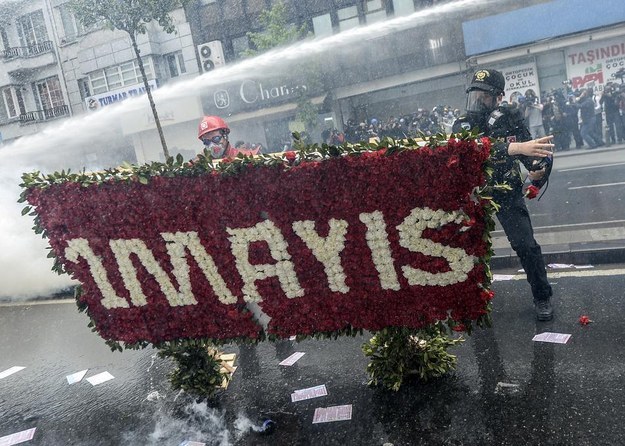 The AK Party recently won local elections in both Istanbul and Turkish capital Ankara despite allegations of corruption and last summer's unrest. Nonetheless, protests look set to continue.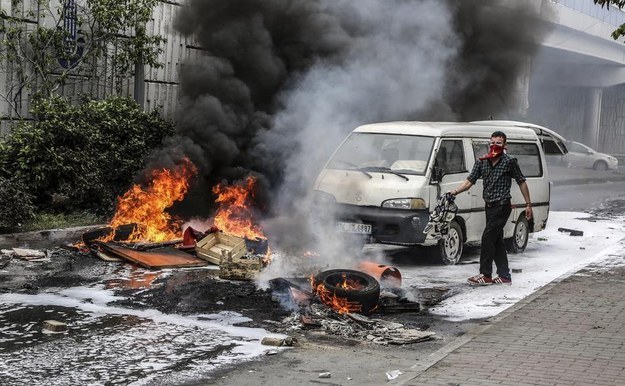 Paul Hamilos is a reporter covering mental health issues. He was previously editor of the Inequality desk, and international editor. Prior to that he was Madrid correspondent at the Guardian, and assistant world editor.

Contact Paul Hamilos at paul.hamilos@buzzfeed.com.

Got a confidential tip? Submit it here.