The new head of France's National Front stepped down on Friday after it was revealed he had questioned the existence and usage of Nazi gas chambers during an interview in 2000.
Jean-François Jalkh, the second-in-command of the far-right party, was handed keys to the party leadership earlier this week after Marine Le Pen stepped down on Monday.
Le Pen faces independent Emmanuel Macron in France's presidential vote on May 7 — and her handing over of the leadership is seen as a symbolic step intended to distance herself from the party so she can "meet the people."

Le Pen has worked to "de-demonize" the National Front, which has long been associated with anti-Semitism and Holocaust denial, a crime in France.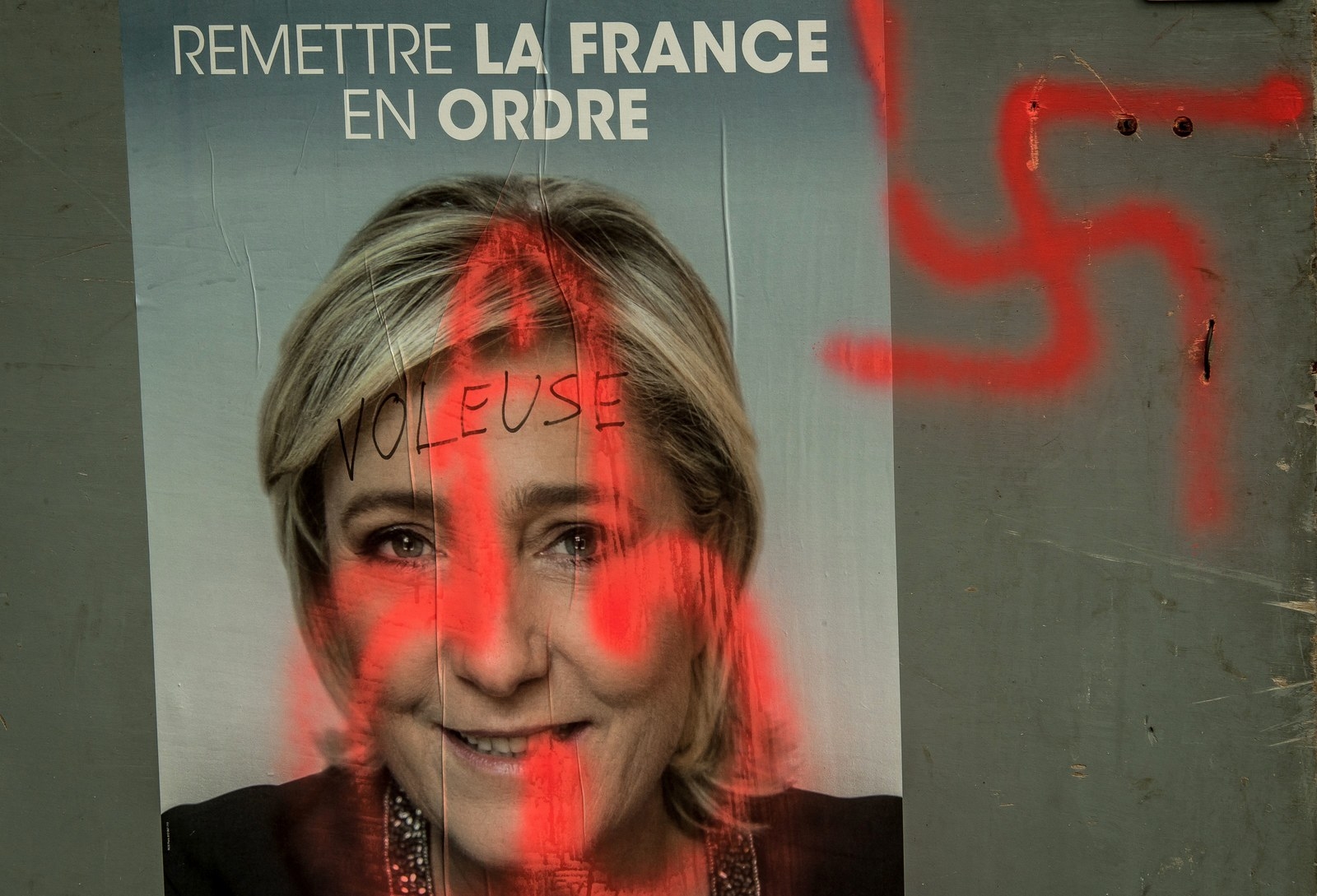 She's gone so far as to kick her father, Jean-Marie Le Pen, out of the party, which he founded in 1972, over the issue.
On Friday, the vice president of the National Front announced Jalkh was relinquishing the reins of the party — and is now being replaced by Steve Briois, the mayor of Hénin-Beaumont and also a vice president of the party.
Jalkh's decision to step down came after reports that he discussed "the problem of gas chambers" and the theories of convicted Holocaust denier Robert Faurisson in a dissertation interview in 2000.
"I think we should be able to discuss this problem," Jalkh said at the time. "Even a guy like Faurisson, he says: I'm asking you, I'm asking a number of technical questions. ... On the use, for instance, of a gas called Zyklon B, I think it's impossible, I mean impossible, to use it from a technical point of view ... in mass exterminations."

The remarks were published in a 2005 article in the French research journal Le Temps des savoirs and surfaced this week by Laurent de Boissieu, a journalist with La Croix.

Jalkh immediately denied making the comments, and Le Pen campaign manager David Rachline defended him on television Wednesday morning, saying the case was "obviously based on false accounts."
But Magali Boumaza, the PhD student who interviewed Jalkh for her dissertation on the National Front, confirmed to BuzzFeed News that he did make those remarks questioning the Nazi gas chambers, and she has them on tape.

Boumaza said she spoke to Jalkh for three hours at the National Front headquarters, and during the conversation "there was this revisionist release which lasted two or three minutes at the most."
"Nothing has been falsified. I confirm the words are as they were written down," she told BuzzFeed News by phone from Istanbul, where she works at the University of Galatasaray.
Jalkh, Rachline, National Front vice-president Florian Philippot, and the party's press service did not return requests for comment.
This post was translated from French.