French conservative politician Rama Yade made her mark on the political landscape by speaking her mind — and often contradicting her boss, the massively unpopular former president Nicolas Sarkozy.

BuzzFeed News sat down with the Senegalese-born former secretary for human rights, who says despite the possibility of a President Marine Le Pen, the far right doesn't have a monopoly on France's "forgotten" people.

Yade, who was once one of France's most popular politicians, failed to qualify to stand in the April 23 first-round presidential vote. But she stopped by the BuzzFeed News office in Paris to talk about what's been a shitshow of a campaign season, Le Pen's chances, her own role as a political outsider, and the state of French politics today.
You've said that you're "on a mission." What does that mean?
It means that I am not in a political career. I do not make a living from it. Several times, I could have accepted roles that were offered to me, but that is not the choice I made. The choice of making politics a career entails giving up a lot, and I was not up for it. It may be a sign of weakness. It is not by being a careerist like the others that I will convince people. It is by being outside of this political field, at least with one foot on the outside, in order to be heard and offer other choices. Those who were at the source of the problem cannot be a part of the solution.

What are your thoughts on the formal investigation into François Fillon, the Republican candidate caught up in a corruption scandal?

It is disconcerting and also sad. It is a campaign that leaves no room for public debate, for policy proposals. Yet 2017 is a major time for the country. This reporting on the judicial process sucks the lifeblood out of everything. It's a sort of tragedy for the right.
"Many French people don't expect anything from politicians anymore. There is a will to start it all over, to demolish everything, to tip everything over."
For the last year, you've been quietly campaigning in rural areas and in working-class urban areas. What are people asking you for in 2017?
What is striking is that it isn't even distrust or anger anymore, it's indifference. Many French people don't expect anything from politicians anymore. There is a will to start it all over, to demolish everything, to tip everything over. In the projects, abstention from the vote will be higher than ever. Rural areas are often spoken of as an important National Front vote. They are, and I think that is still underestimated. These two territories, working-class areas and rural areas — and there's a systematic attempt to pit them against each other, to divide the country even further — use the same words to express their sorrows. There is talk ... of disdain, of abandonment. I think only a project of national reconciliation can take us out of this arsonist fireman strategy, which aims at dividing territories.
You speak of a sentiment of abandonment in these working-class urban areas; why do you think the political class has been so silent regarding recent cases of alleged police brutality?
Because it doesn't play well to speak of working-class areas. I think they are mistaken. Those who live there are French people, so one might as well take care of their problems ... I think that political leaders on the right or on the left think of working-class areas in terms of sides one has to chose between: working-class areas, you are either for or against them. But that is not the issue.
And regarding the cases of two black men, Adama Traoré, who died in police custody, and Théo, who was allegedly raped by police?
Regarding police violence, it is clear that we must fight against this phenomenon rather than being in denial. First ... I am proud when I hear police officers distance themselves from certain violent police acts, because it is also a way of demonstrating that it is not the police in general that must be questioned. It is in the police's best interest to clean up its own backyard ... Secondly, I think that it is very important for police officers to be protected from the assaults they may be subjected to, and the complaint receipt [a procedure promised but not implemented by President François Hollande, in which police would be required to give citizens a document with the officer's name and reason for stopping them] would make this possible. It is important that residents not be the subject of an error. That is the reason why I advocate for the reinstatement of community-based policing.
"The elites are deeply conservative, therefore filled with prejudice and absolutely narrow-minded, that is certain. The French people are not."
Hollande visited Théo, the victim of alleged police rape, in the hospital. As president, would you have met with the families of Adama and Théo?
Beyond that image [of Hollande appearing at Théo's hospital bed], I would have expected the president to act ... Why, while it was in his program, did François Hollande not reinstate community-based policing? Rather than demonstrating compassion, which is easy, what we would have expected of the president is that he keep his promises and that he act. That is what I would have done, and certainly not be satisfied with a gesture of compassion under the gaze of the cameras.
Madame Figaro described you as the "Beyoncé of politics." The show Punchline, on C8, presented you as "the muse of African mamas." Is there systemic racism today in France?
Those phrases are a bit cheap but that does not make them racist expressions. Let's not spoil a precious word that must be used wisely. [Racism] is a sort of essentialization of beings even before a judgment on their actions, which is what I expect to be judged on. Everything else is only superficial and a part of the media show; I certainly don't dwell on it.
So in your opinion, there is no problem of racism in France?
The elites are deeply conservative, therefore filled with prejudice and absolutely narrow-minded, that is certain. The French people are not. I don't have that feeling with the French population — which I don't deem to be a people any more racist than another, on the contrary. I remember that less than 40 years ago, African-Americans came to seek refuge in Paris because they could not even take the same buses as other Americans. Since then, it is true that we have regressed. In some areas, there is a feeling of apartheid, of social and economic ghettoization that stems from a political choice.
Eight years ago, you were the French people's favorite politician. What remains of that popularity today?

At the time, I was a part of the government and the French people could see what I was doing. When one is in the opposition, it's much less simple, seeing as we do more speaking than acting. This acknowledgment of my actions — people continue to speak to me about it, and it is appreciated. At the time is wasn't necessarily simple. I was often called a dissident in that government, a rebel, or what have you [for expressing my views on human rights]. I think that the French people appreciated that.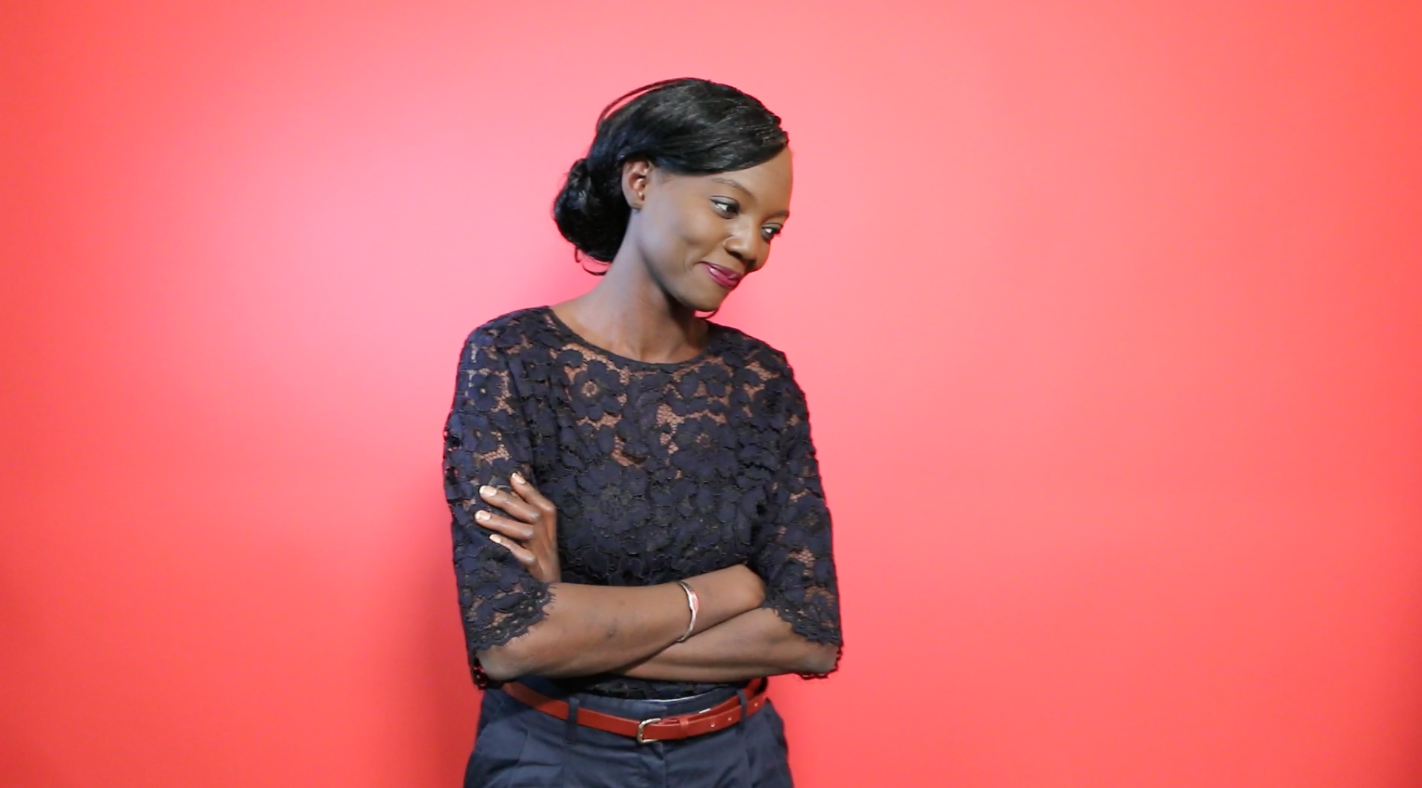 Notably, you opposed Colonel Muammar al-Qaddafi's 2007 visit to France while you were secretary of state for human rights under Nicolas Sarkozy. How did you take the news regarding the alleged Libyan financing of Sarkozy's 2007 campaign?

I was surprised, like everyone ... Now, all these legal investigations are open, they have not yet been concluded, so be careful not to condemn before the legal system does. We have seen many suffer the torments of public accusations and in the end have their cases dismissed. So I don't want to be associated with that type of definitive judgment.

Do you think having been in cabinet under Sarkozy [who became incredibly unpopular] is slowing your political career down today?
I really liked being a member of government. Even if I didn't always agree, and I expressed that in my very first speech, even before being secretary, they all knew it. I was very proud of being a part of the government ... I do not regret it. I regret that not all the commitments were upheld. I regret that we did not stop or slow down the increase in unemployment.
There are 300 policy proposals in your program, but nothing on the state of emergency imposed after the November 2015 terrorist attacks in Paris. Why? Is that state of emergency destined to be permanent?

That should not be the case, otherwise that would mean giving up on the rule of law. I understand the terror that took over the French people. We are all durably shocked by these attacks. But we must also learn resilience. The Ministry of Defense has been completely drained, and I think this is important, which is what I am proposing, that Europe pays ... Europe must contribute to our army.
So it is impossible to predict the end of the state of emergency?
What I want is for us to be efficient. I think that the state of emergency should have an end. From Guantanamo to today, it is not by giving up on fundamental freedoms that we fix terrorism issues.
You announced your candidacy on April 21 last year — the same date far-right leader Marine Le Pen's father, Jean-Marie Le Pen, pulled off an upset in the first round of the 2002 presidential elections. (He was handily defeated in the second round by Jacques Chirac). However, for the past few weeks you have been targeting independent centrist candidate Emmanuel Macron. Who is your chief adversary today? The National Front, or Macron?

I don't have enemies. I call myself an anti-Le Pen candidate. That date was chosen in reference to April 21, 2002, that earthquake that has only seen aftershocks for the past 15 years. I don't want Marine Le Pen to rely on her gender to claim any kind of modernity. She could very well be president tomorrow, and I do not want that to happen. Emmanuel Macron is not a solution either.
This interview was translated from French and has been edited for length and clarity.