Trans Therapists Sign Open Letter To Mental Health Body Over Conversion Therapy
Dozens of psychotherapists have called on Britain's biggest professional body for therapists to acknowledge that trans people are subjected to attempts to "cure" them.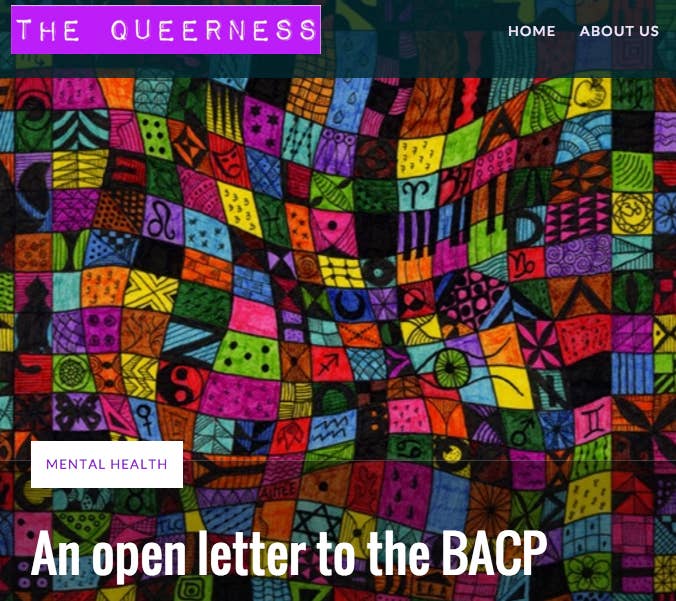 More than 80 leading counsellors and psychotherapists have signed an open letter urging Britain's largest professional body for therapists to protect trans people from conversion therapy, BuzzFeed News can reveal.
The letter, which was written by LGBT therapist Karen Pollock, calls on the British Association for Counselling and Psychotherapy (BACP) to recognise that transgender people are subjected to conversion therapy, to condemn it, and to offer increased training for all therapists to ensure they respond ethically to trans clients.
Currently, the BACP has only expressed opposition to conversion therapy – the attempt by some therapists to "cure" LGBT people – when carried out on lesbian, gay, and bisexual people. Last year the organisation, which has more than 30,000 members, signed up to a statement called the Memorandum of Understanding, which condemned such therapy – but it left out trans people. Every major mental health body in Britain signed the memorandum.
But in a recent interview by BuzzFeed News, Dominic Davies – widely regarded as the leading expert on LGBT therapy in Britain – revealed that he had resigned his fellowship of the BACP after discovering its governors were "unlikely" to sign an updated version of the statement that includes trans people.
Davies said he was told by another senior member of the organisation that the governors probably will not sign the amended memorandum because "they say there's no evidence of trans people or asexuals receiving conversion therapy".
Prompted by the interview, Pollock composed the open letter to the BACP on Sunday and within 48 hours over 80 professionals from the fields of therapy and diversity had signed it.
It begins: "We, the undersigned, wish to express our deep unease with the attitude of the British Association of Counselling and Psychotherapy to issues of gender and sexual diversity. In particular it is very worrying that after a year of consultation there seems to be no movement on adding protection from conversion/reparative therapy to trans people. Nor does it seem that the BACP appreciates fully the need for training to include an understanding of gender and sexual diversity."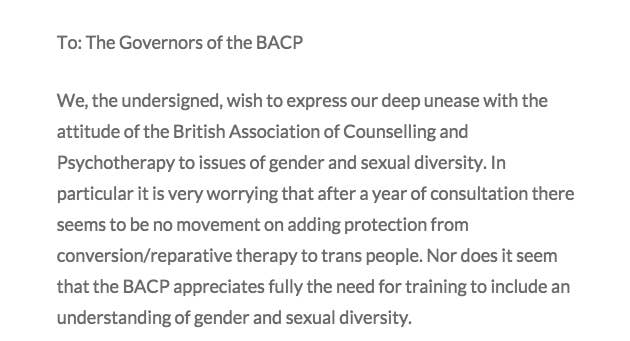 The letter also details a succession of studies into the experiences of trans people when accessing psychotherapy and the problems they encounter with therapists as a result of their gender identity. These include a report by the Transgender Equality Network Northern Ireland that found that "40% of trans people were discouraged from seeking crisis support or counselling by previous experiences" and Pollock's own research, which found that when suicidal, nearly a fifth of trans people are "discouraged from seeking counselling due to a fear of a counsellor being transphobic".
The letter continues: "We call upon the BACP to send a clear message that in order to comply with the Ethical Framework [the therapists' good-practice guide] members must not offer conversion therapy" to trans people. This means that therapists must not attempt to enforce on trans clients the gender identity of the sex that was assigned at birth. It concludes: "There seems no logical, or ethical reason to exclude trans people from the memorandum of understanding which the BACP signed in 2015 for LGB people."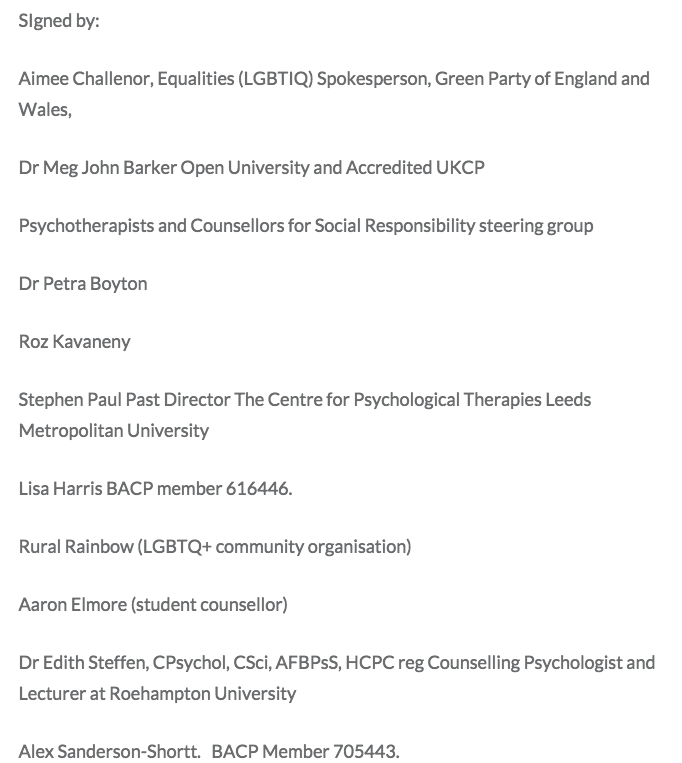 The governors of the BACP will meet on 4 March to decide whether to sign the updated Memorandum of Understanding.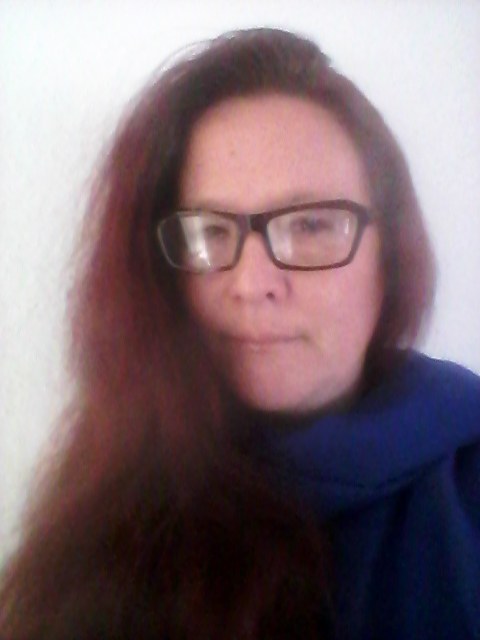 "Dominic Davies' resignation was the catalyst for the letter," Pollock told BuzzFeed News. "Hearing what he had to say in the interview confirmed a lot of concerns I had as a member of the LGBT community, that an awful lot of therapists I encounter have no knowledge or understanding of the LGBT community at all."
Pollock, who is a member of the BACP, added: "This was the story that broke the camel's back. It was a culmination of feeling the BACP don't really care or understand, and this was something I was prepared to take a stand on because there is no argument."
In her own research, Pollock said she encountered numerous trans people who have had terrible experiences with therapists who, even when not attempting to "convert" them, would "misgender" them – for example, referring to a trans woman as "he".
The reaction to the letter from fellow therapists and members of the LGBT community was immediate and vast, she said.
"I literally just wrote it, put it in an open Google document, tweeted it twice and put it on the Pink Therapy [Dominic Davies' practice] Facebook page," she said. "People found it. This shows how strong the feeling is and how widespread." She did not have to email the letter to anyone before the responses started streaming in, she said.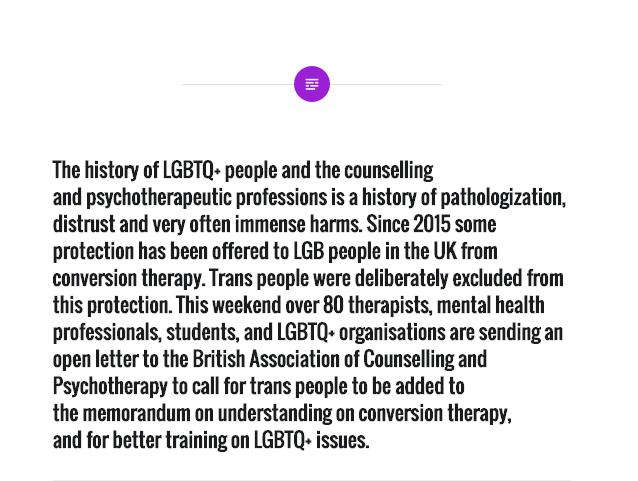 "The tone of the emails I got from people who wanted to sign was one of disappointment [towards the BACP]" she said. The signatories are mostly therapists and counsellors, but from a variety of backgrounds. "It's a broad range," said Pollock. "Some of the therapists on there are cisgender [not trans] heterosexual therapists."
She hopes that the governors will see the letter, the names of the experts who have signed it, and decide to sign up to the updated memorandum.
"It really is that straightforward," she said. "The long-term goal would be better training, but short-term it's like, 'Come on, this doesn't even need thought: Put the bloody T after the LGB please."
In a statement to BuzzFeed News, the BACP said it was "considering proposals to revise the current MoU. The BACP Board will discuss these proposals in March. We can't comment in any detail until then, nor pre-empt the Board decision."
The statement continued: "We understand that there is a debate about the evidence regarding conversion therapy and transgender issues. As an organisation that aims to make our policy and practice evidence-informed, the Board needs to consider this debate fully and carefully."