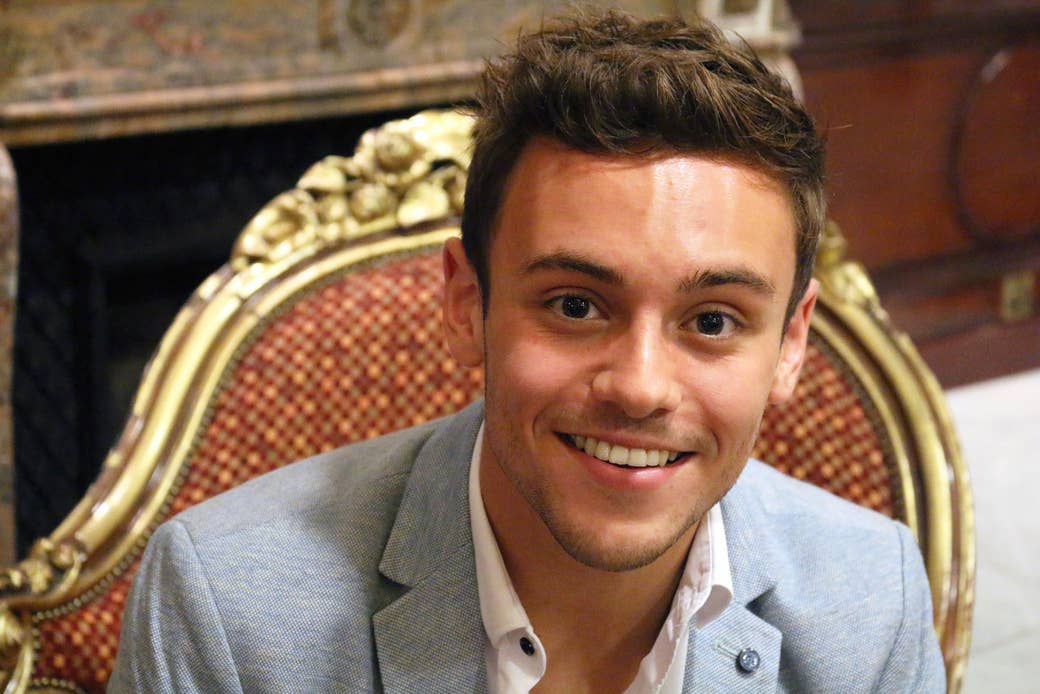 A huge, gold chaise longue stretches out in an impressively camp room in London's Waldorf Hilton Hotel. Tom Daley, 21, perches, leaning forward; his face, in person, is surprisingly tiny. Doll-like. His expression, normally an easy grin, is different: horrified, mocking. We are talking about gay "cures".
A few hours earlier, a judge in New Jersey ruled that conversion therapy – the attempt to make lesbian, gay, bisexual, or transgender people straight or gender-conforming – is fraudulent. It follows President Obama's call for the practice to be banned. Would Daley like to see it banned in Britain too?
"Yes, completely," he says, the aghast look returning. "I think it's wrong, completely wrong. My other half, Lance, he's written a lot about all the things that have happened to try and 'cure' LGBT people: electric shock treatment, hypnosis, you name it. It should be abolished."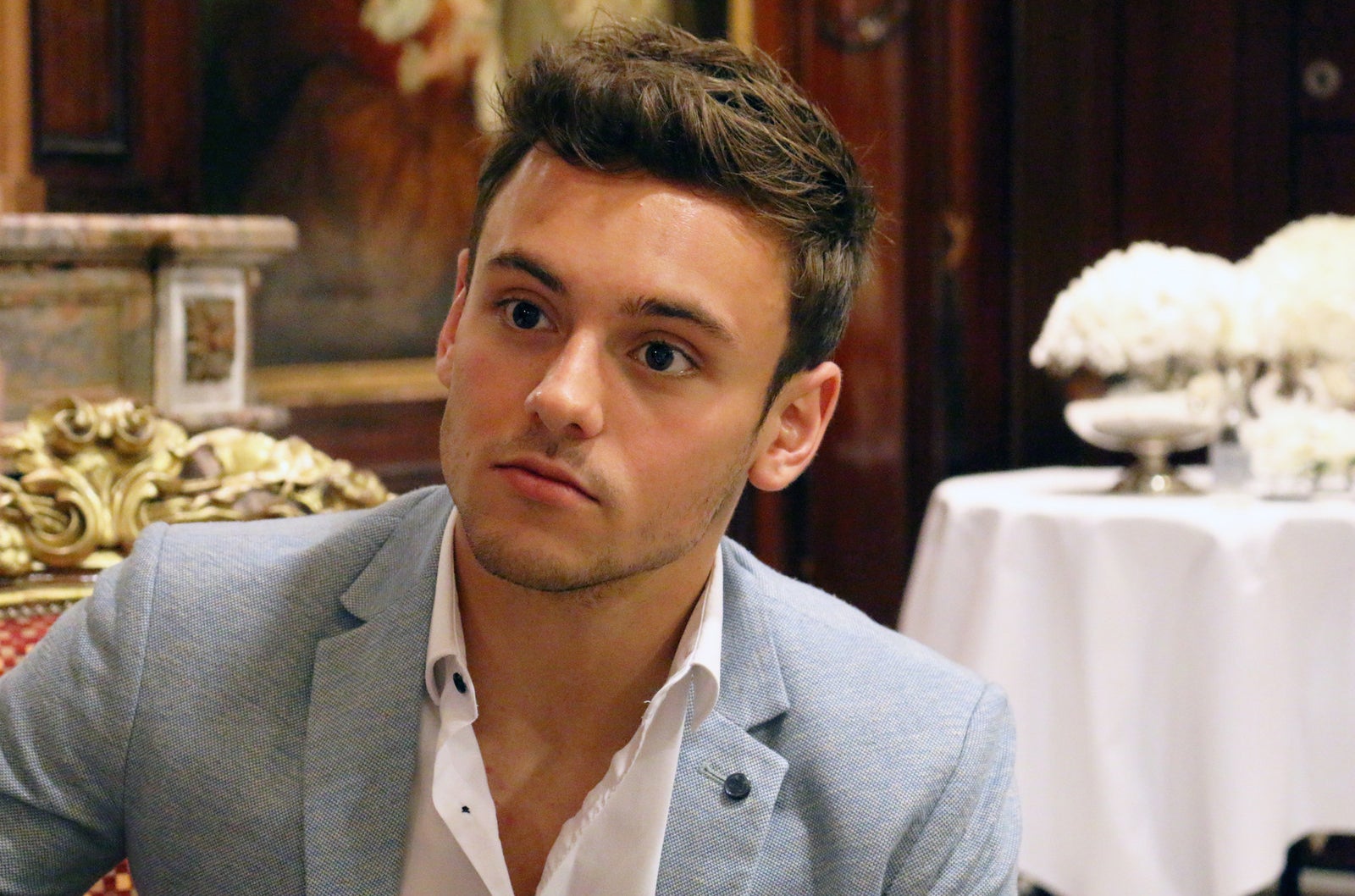 The mention of his partner, Dustin Lance Black, who wrote the Oscar-winning screenplay for Milk (about Harvey Milk, America's first out gay politician), comes as a surprise. BuzzFeed News had been advised that Daley does not want to discuss his personal life, and in particular his relationship. But despite this, and despite several people – cameramen, charity workers, his management – observing our interaction, ready to pounce in case the conversations strays into unwanted quarters, he talks away freely. Daley is used to being watched.
Does he want to get married?
"I would like to get married," he says, the grin returning, "Of course. I'd like to have children too." How many?
"I grew up with two brothers, so I'd like to have at least three."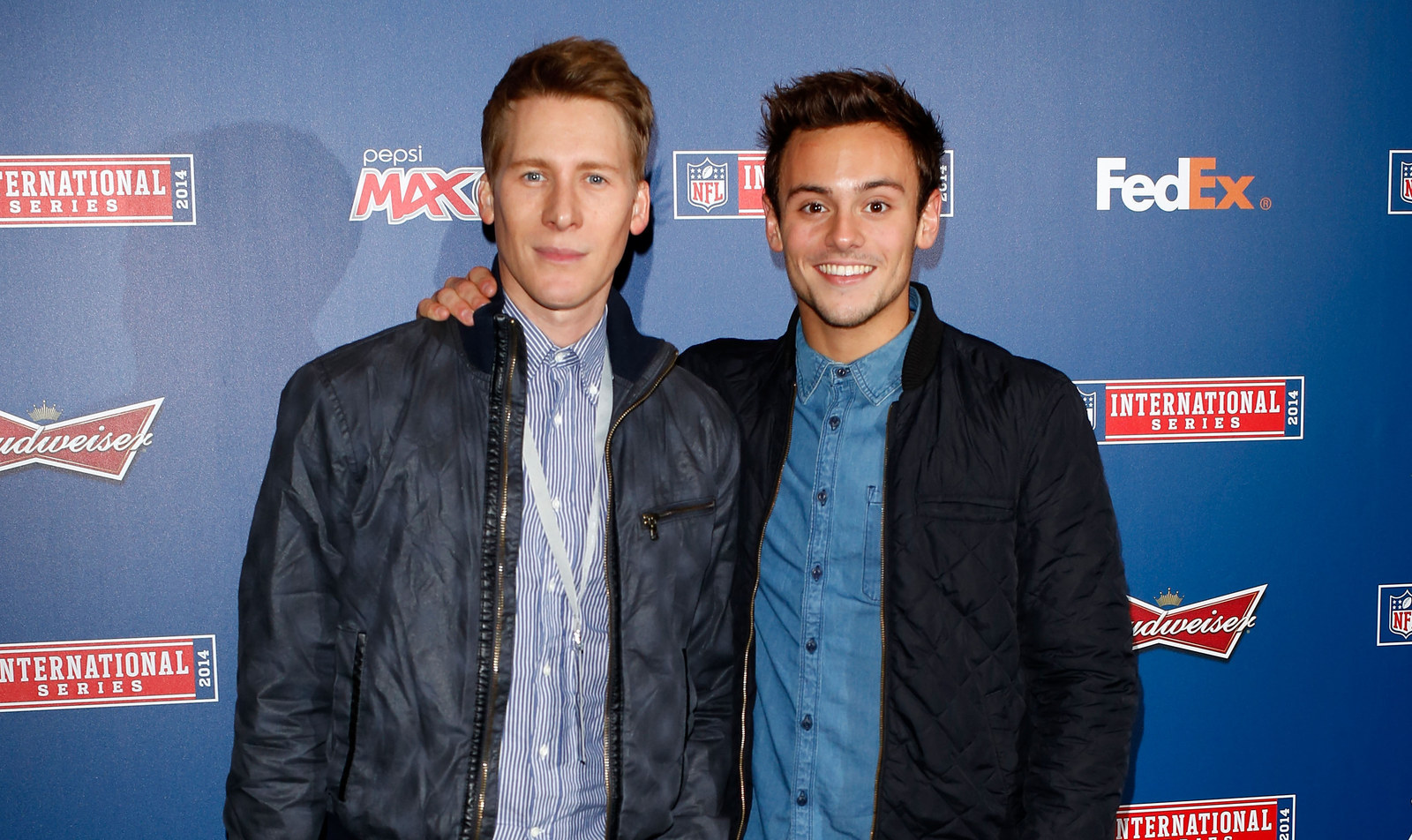 Daley's upbringing, it transpires, informs much of his perspective on what we discuss during this sweltering afternoon: the inner lives of LGBT people, and how his was affected by those around him. We are here because the Olympian diver and television presenter has just become a patron of Switchboard, Britain's foremost helpline for LGBT people.
Every year, tens of thousands of callers seek help with coming out, coming to terms with who they are, and the fallout of homophobia and transphobia. And Daley, who came out in a YouTube video in 2013 aged 19 and who endured such egregious bullying at school his father removed him for a while, understands this struggle.
"I was lucky enough to have supportive friends and family around me to be able to talk to and…" He looks down, recalling that period. "Sophie, my best friend, was the first person I told. But for people who don't have someone to talk to, then Switchboard are on the other end of the phone, email, or the instant message service, and you can get things off your chest."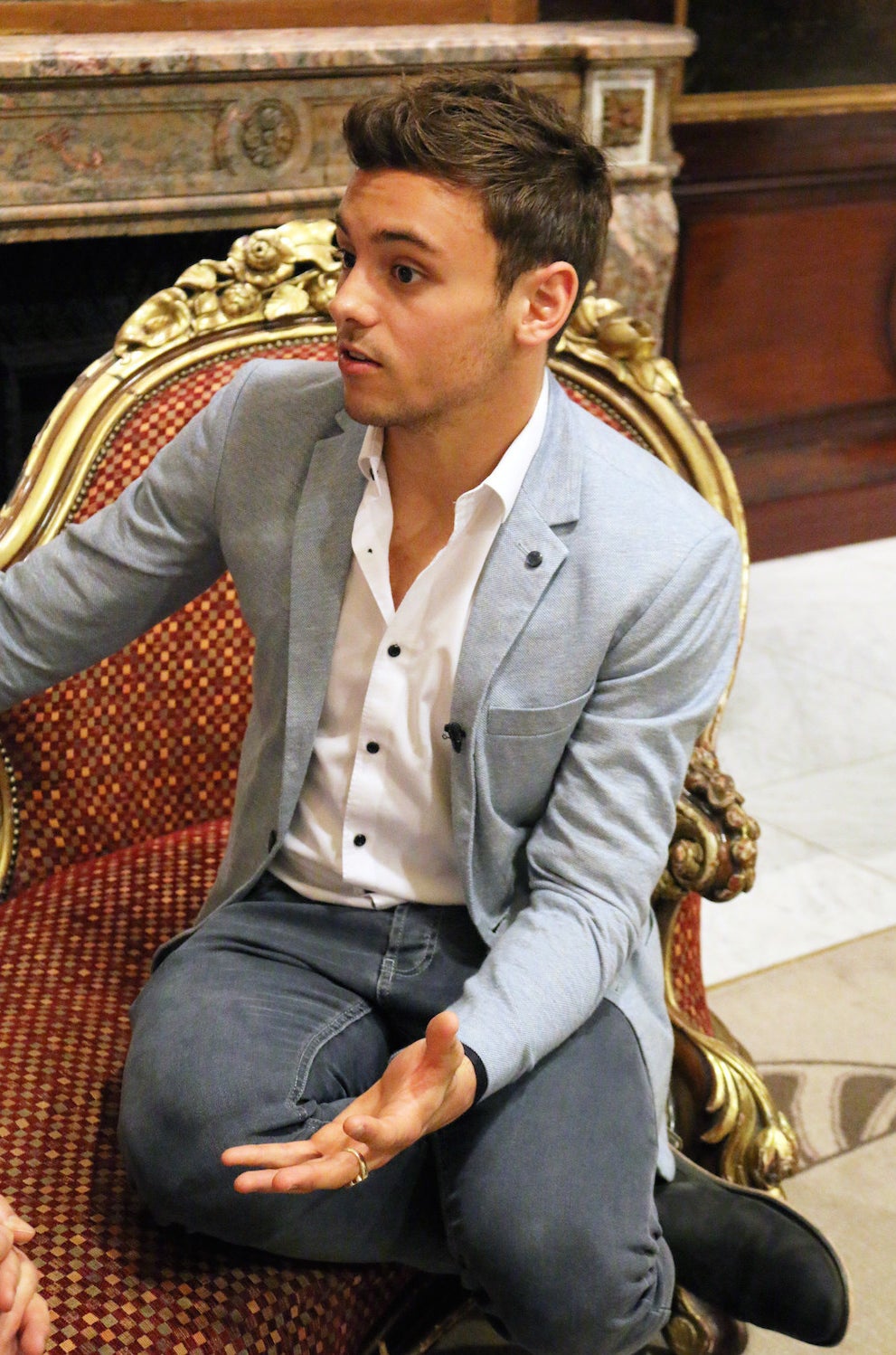 As many speculated about Daley's sexual orientation, the then teenager was coming to terms with who he was, and he did not label himself in his coming out video.
"The longer you have something on your shoulders the more it…" he stops again. "The heavier it gets."
Several studies have shown that an array of mental health issues, from depression and anxiety, to self-harm, eating disorders, and suicidal tendencies, are more prevalent among LGBT people. What, then, would Daley like to see done to improve this?
"There's so many things," he says. "Just being able to speak about things, without being judged, people start to feel better." Would he therefore like to see more funds devoted to improve access to counselling and therapy?
"I think that's key," he agrees. "But also more education to the wider public about the LGBT community. There are lots of myths, and completely wrong [ideas] that lots of LGBT people growing up have in their head from their parents or grandparents who have outdated opinions.
"Having better education about the whole thing. Even if you're in schools where you have sex education, LGBT education should be brought into play, because there's lots of people in school growing up having those thoughts and feelings." Should such lessons about LGBT people be in every school?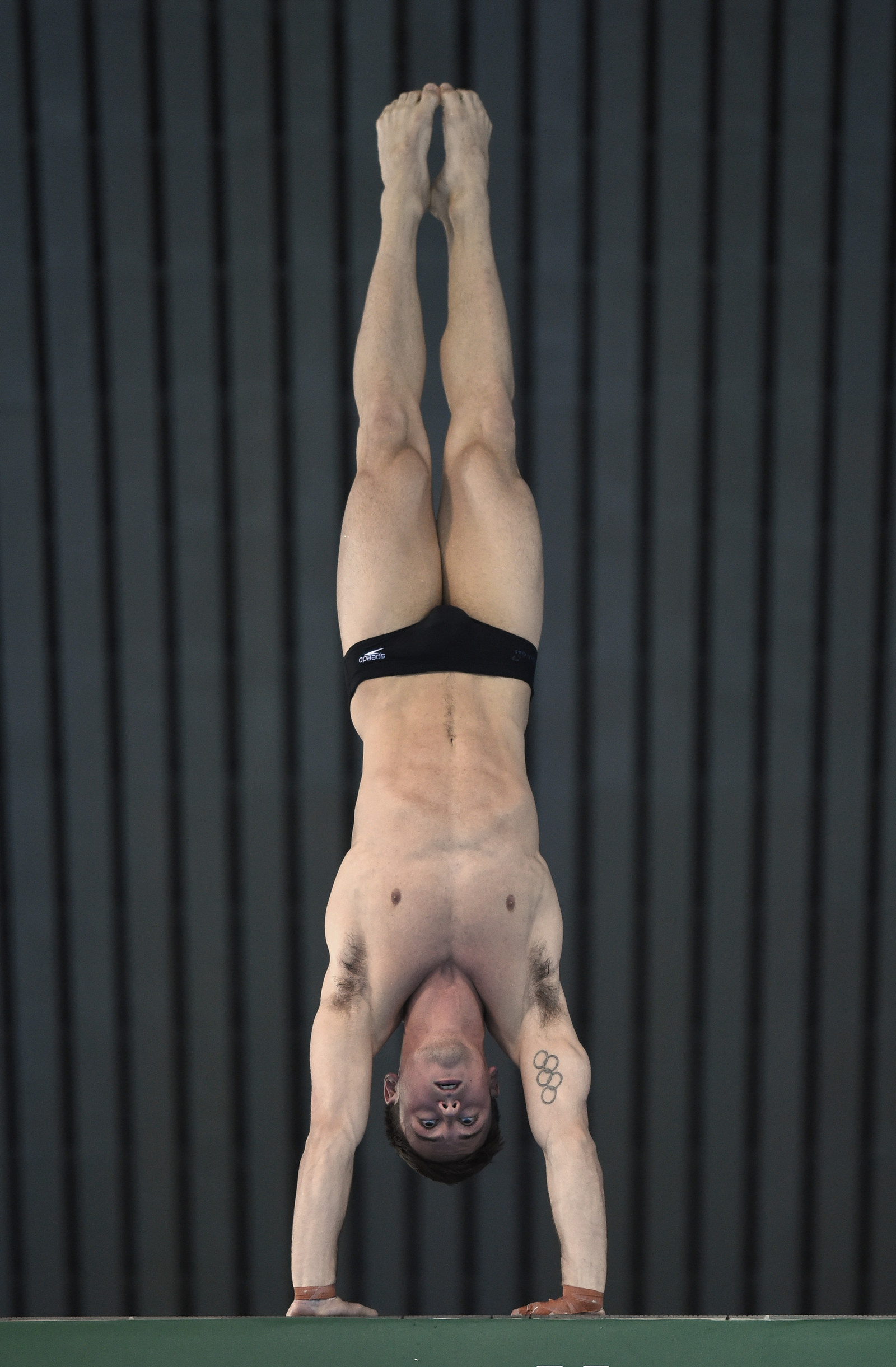 "Yes, everyone should at least be educated about it, and not have it said that people should be straight."
Yet some people say it's fine and easy being gay now...
"Not for everyone," he interrupts. "[For] some people, their parents or friends might not be so accepting and it's really tough. And that's where it's great to have Switchboard – to be able to speak to somebody who isn't going to be judgmental, who understands what you're going through."
The irony of Tom Daley being a patron of the charity rings out as he talks and we are watched. The service offers total anonymity, something he has not had since he was 14, when he became Britain's second youngest ever male Olympic competitor at the 2008 games.
When BuzzFeed News mentions this lack of anonymity "for someone like you…", he completes the sentence with "…is kind of hard," before diverting quickly away. "It was just about being able to speak to people I trust. It [coming out] felt like the right time for me."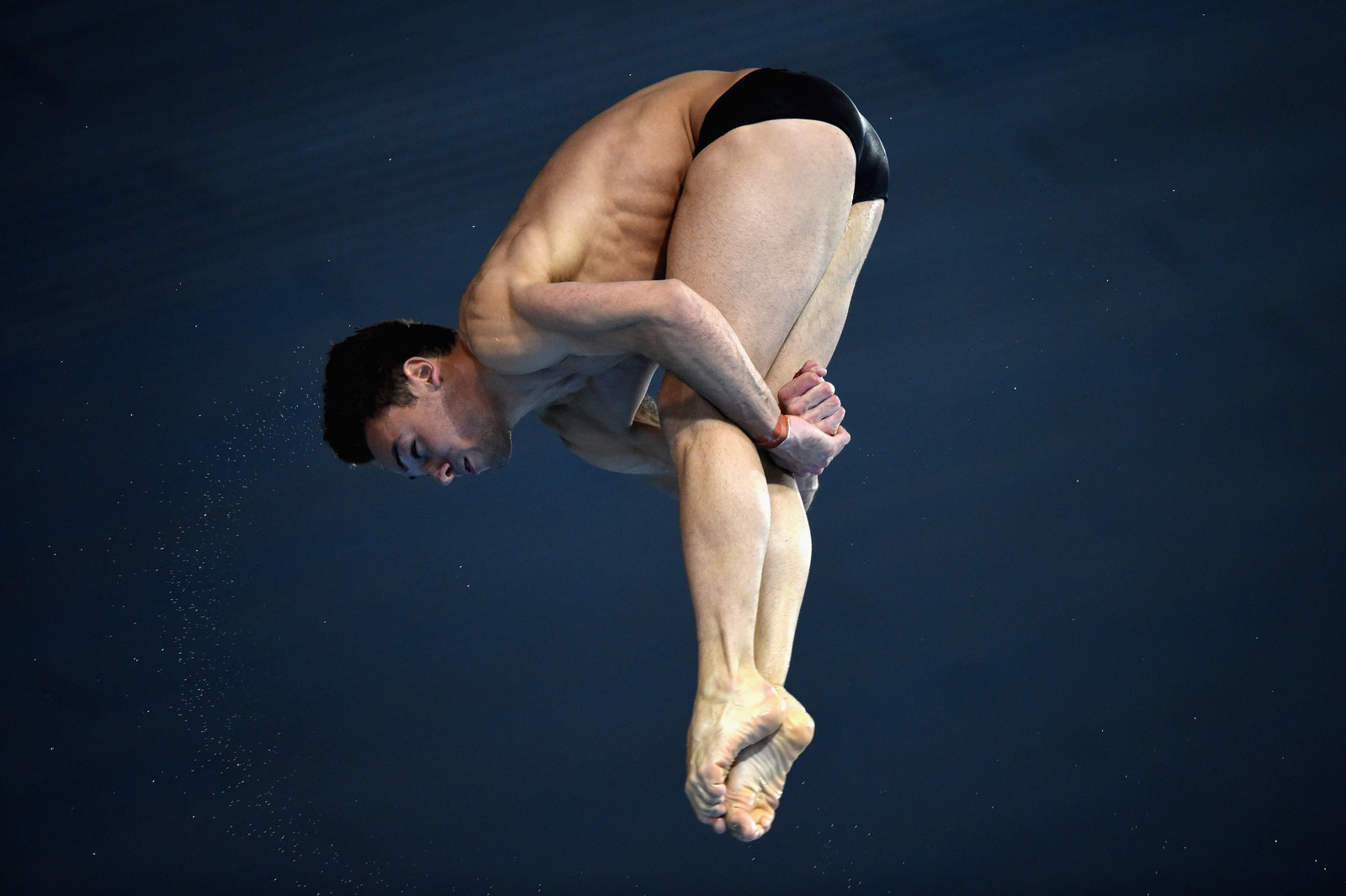 Next year, in Rio de Janeiro, Daley will attempt to improve on his bronze medal at the 2012 games.
"My ultimate dream is to win an Olympic gold medal," he says, "and I'm going to do everything I possibly can to come away standing on top of the podium."
When BuzzFeed News begins talking about how common it is for LGBT people to excel, to be driven to perfectionism, Daley nods. "Because growing up," we continue, "we're not validated by the world around us so we want to prove…"
"...overachieve," he agrees, jumping in. Does he relate to that?
"Yes, I do. But I was born a perfectionist. I wanted to be the best at anything I do, whether it's playing Scrabble or tennis against my brothers. I've very competitive, I want to win and do the best I can at everything." This is, after all, a man who, amid training for the Olympics, managed to get all As for his A-levels.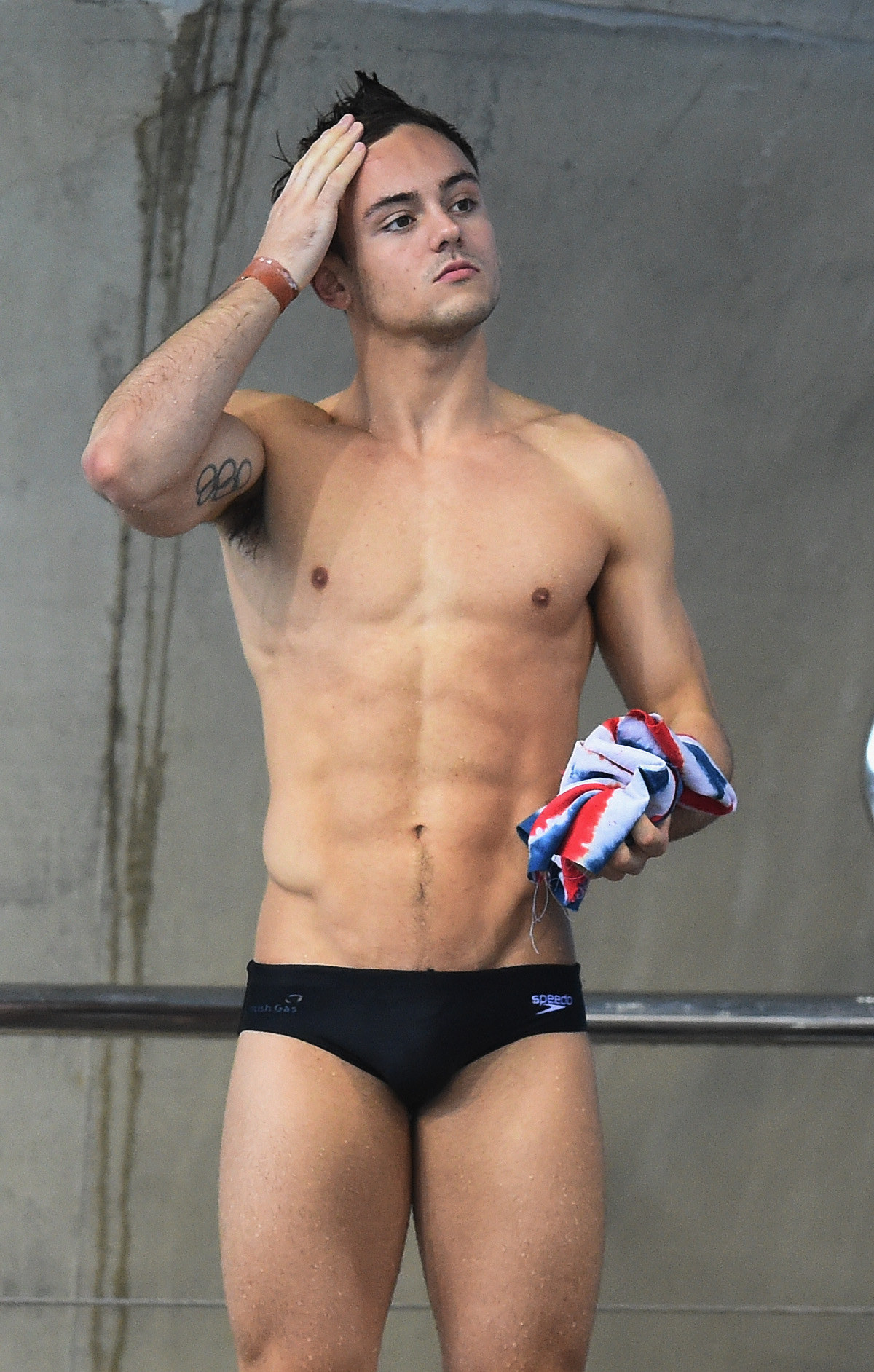 On Saturday, London Pride climaxes with a parade through the capital, and hundreds of thousands of people will be marching. This year the theme is heroes. Who is Daley's?
"There are so many," he says. "Anyone who can have the courage to be who they are, and be proud of who they are. Because it's not just the people out there speaking and being activists that are necessarily heroes. It's the people every day, telling their stories, educating people."
When has he felt the most proud as a gay person?
"Good question," he replies, thinking for a moment. "Being gay hasn't made me better or worse. It's not a positive or a negative. It's just who I am."
To contact Switchboard from the UK phone 0300 330 0630 between 10am and 11pm every day, or email chris@switchboard.lgbt.