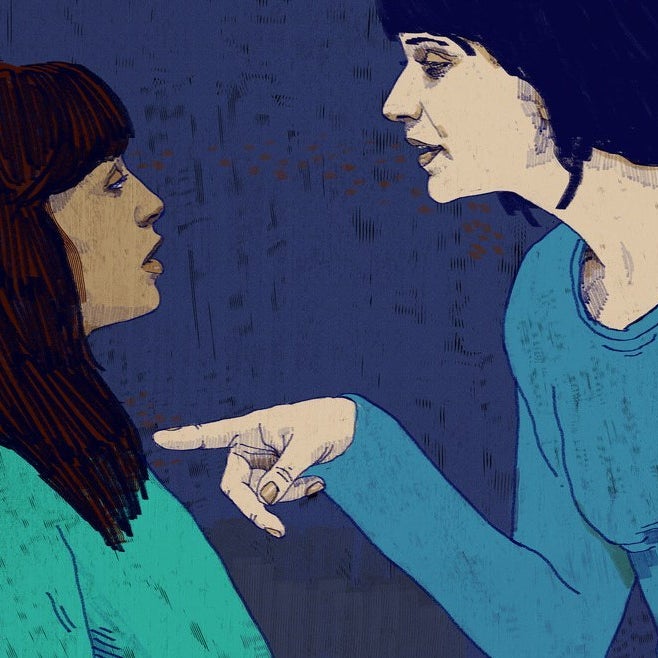 A British police force will next week become the first in the country to officially and specifically record domestic abuse incidents involving lesbian, gay, bisexual, or transgender couples.
The groundbreaking scheme from Greater Manchester police will mean that whenever an officer attends to a call from an LGBT member of the public alleging such abuse, a special code ("D66") will be used in the incident report to denote that the victim is LGBT.
Currently, no police force in Britain has a system for recording the sexual orientation or gender identity of complainants, resulting in a complete absence of statistics for LGBT domestic abuse. But this "closing code" – closing codes in all recorded crimes describe the nature of the crime – will indicate on the incident log that the abuse occurred in an LGBT relationship.
The scheme, which was developed over an 18-month period in conjunction with two LGBT organisations, will initially be implemented in the force's City of Manchester division (which comprises the city centre, along with north and south Manchester) in a six-month trial period. After this – and if deemed successful – the code could be rolled out across the Greater Manchester area.
"We have worked long and hard alongside organisations like [LGBT domestic abuse charity] Broken Rainbow and the LGBT Foundation to introduce this code and show the LGBT community that we will continue to tackle domestic abuse," said Detective Chief Superintendent Vanessa Jardine.

"This is another strong step in the right direction in dispelling some myths and gives people the confidence to report crimes in the knowledge that it will be dealt with appropriately – we want to encourage victims and friends and family of victims to report the issue and have the confidence to come forward."
Detective Constable Sarah Harris told BuzzFeed News the idea was born out of an attempt, two years ago, to improve the force's response to domestic abuse of all kinds – which in turn highlighted key areas that needed work.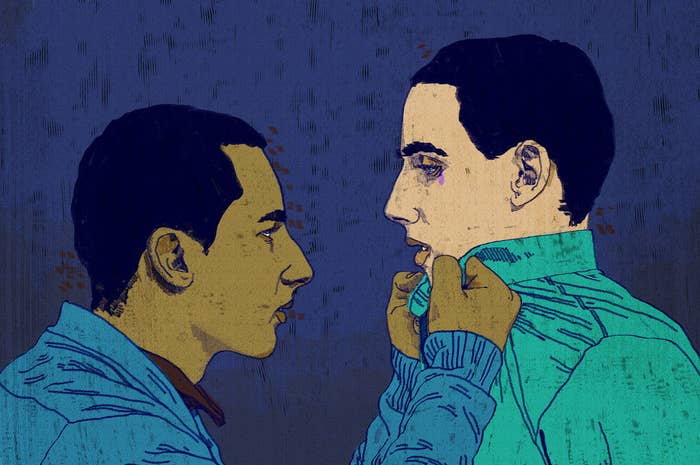 "There were certain groups that were underreporting and we looked at how that could be assisted," she said. "One of the things that came up was that we don't have any figures to show how many [LGBT] people report domestic abuse to the police." Until now, only hate crime reports recorded the sexual orientation or gender identity of victims.
Although individual officers could note down in an incident report that the couple were LGB or T, Harris said, it was not mandatory and there was no way of compiling all such incidents to provide an overview of the scale of the problem.
Of the 6,000 to 7,000 cases of domestic abuse per year in the Manchester area, Harris said that they had no way of knowing without "trawling through all those individually" how many involved LGBT people.
The code has been developed in tandem with rigorous specialised training for all officers who might be attending a domestic abuse situation.
"In the City of Manchester division, Broken Rainbow have completed five weeks of three-hour training sessions to all our frontline staff," said Harris. "That training consisted of detailed understanding of the complexities of domestic abuse within same-sex relationships."

Earlier this year, Broken Rainbow's chief executive, Jo Harvey Barringer, along with survivors of LGBT domestic abuse, told BuzzFeed News that the nature of abuse within this community can often differ to that of heterosexual relationships, with unique forms of control used by perpetrators, such as threatening to "out" their partners and withholding HIV medication or, for transgender people, hormone treatment. These forms may or may not feature alongside violence or sexual violence.
Harvey Barringer also spoke of how LGBT victims were less likely to access domestic abuse services or report the crimes because it could involve coming out to agencies and officials when the individual might still be in the closet.
Both historically and contemporaneously, many abuse survivors have not had good responses from police. One man, "Mark" (not his real name), told BuzzFeed News of his experience with a force in the South East: "They didn't seem to take it seriously. They took the piss. ... I needed some sympathy, and to know that I was going to get some support, and it just wasn't there."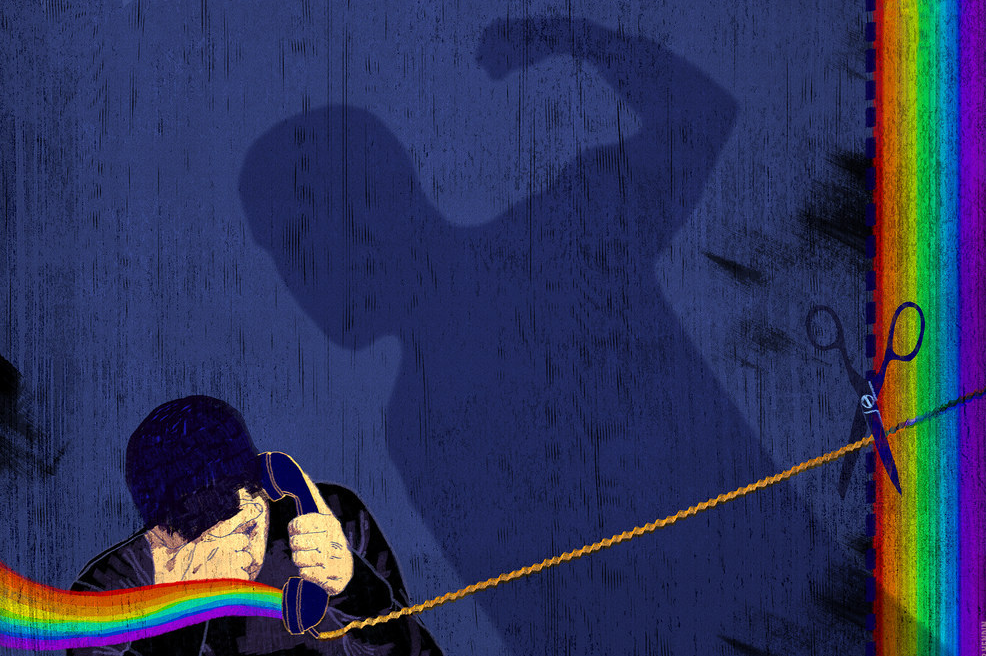 DC Harris conceded that work was needed to increase trust between the LGBT community and the police, and said the training police in Manchester have undergone, along with the implementation of this code, should help.
"The fact we didn't record it is what's caused the distrust with police in the past, so this will hopefully go some way in showing that if someone does call the police then it will be taken seriously and dealt with effectively," she said. "We'll be able to show the scale of the problem and work out what we need to do to increase the reporting and increase services, because there's still a lack of services out there for LGBT domestic abuse victims."
Both Greater Manchester police and Broken Rainbow hope the code policy will be replicated elsewhere. Emma Baldry, the charity's training coordinator, said: "This new code will enable Greater Manchester police to collect data that will give us a more accurate picture of the extent of LGBT domestic abuse in the Greater Manchester area ... and hopefully other forces across the UK will follow their lead."