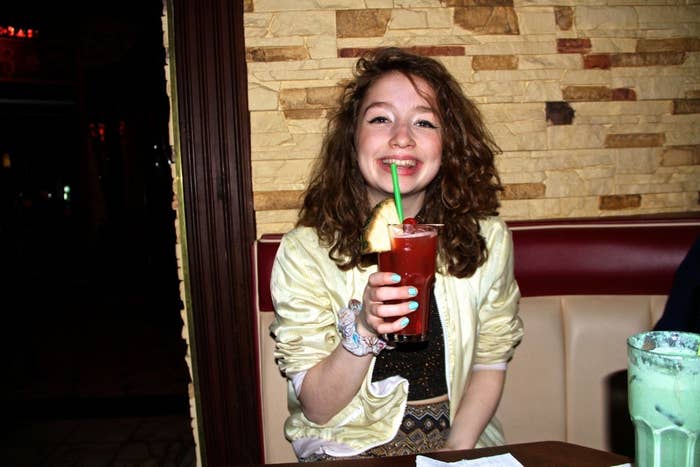 A British student is calling on gay venues to be more inclusive after two of London's most famous nightspots refused her entry because she is a woman, she says.
Hannah Riley, a 21-year-old lesbian studying at King's College London, told BuzzFeed News that last Friday evening while out celebrating a gay male friend's birthday, both the G-A-Y Late bar and the historic Heaven nightclub would not let her or her female friends in.
At around midnight on 13 May, she said, the group of friends – which comprised two men and four women, most of whom are gay – arrived at G-A-Y Late and began queuing.
"We were about halfway to the front," said Riley, "and one of the security staff – a woman – said to me, 'Er, ladies, have you got membership cards?' And we said, 'No.' And she replied, 'Well, you girls can't come in then.'" The member of staff did not ask the men in the group if they were members, said Riley.
Hopeful that they could persuade the other door person at the front of the queue to let them in, the group of friends continued waiting until they were next in line to get in.
But, said Riley, the doorman "was like, 'You've already been told you can't come in, so why are you still here?'"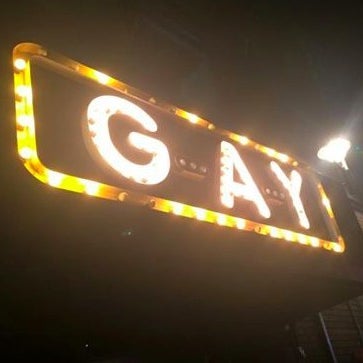 As the bar was not full, said Riley, it was clear to her that because only the women in the group were asked about membership and then denied access it was their sex that prompted the refusal.
The doorman then advised the group to go to Heaven instead, she said. Determined not to let their night be spoiled, they arrived shortly afterwards at the nearby venue, whose regular Friday night event Camp Attack is also run by G-A-Y.
But before going inside the iconic club – which first opened in 1979 and has since hosted performances from countless top-billing pop stars, including Madonna, Lady Gaga, and the Pet Shop Boys – the group of friends decided they wanted to get some food.
Riley said she asked a male member of Heaven's door staff: "Can we all get back in if we come back in half an hour?" Assured they would be allowed in, the group went for food then returned expecting to gain entry. But, said Riley, they were denied access, despite her reminding the security man of his earlier assurances. Riley said he accused her of lying and was then approached by another member of door staff. "She asked if we had membership cards and we said, 'No we don't,' and she said, 'Right, you can't come in.'"
But, said Riley, the door staff did let in their male friend, to whom BuzzFeed News has also spoken to corroborate Riley's version of events. "They said that, yes, he was allowed in and the women were not. They didn't say once, 'Have you all got membership cards?' It was just, repeatedly, 'Ladies, have you got membership cards?'"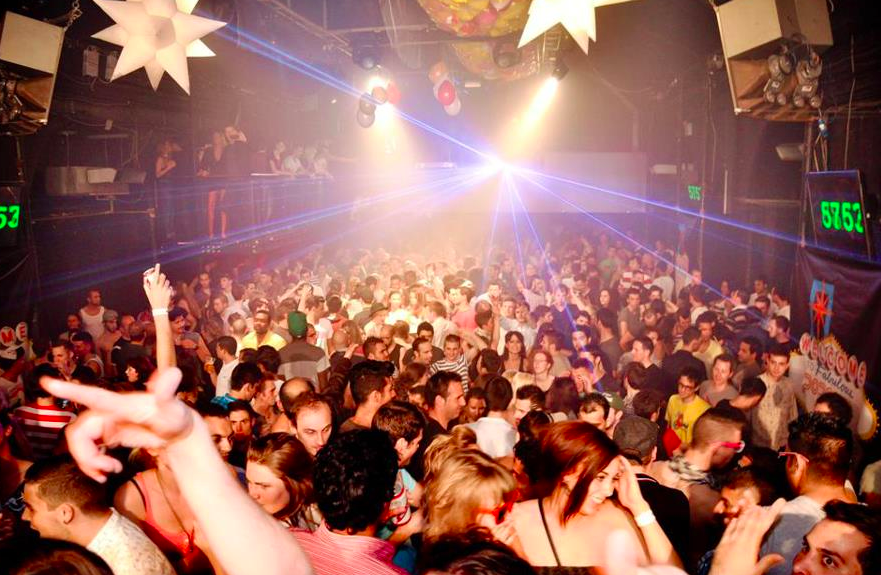 As Riley protested against the decision, the male member of door staff accused her of being "mouthy", she said, as they stood either side of a metal railing.
"He pushed the barrier into me and told me to leave. I said, 'This is really sexist,' and left." One of her friends who was present has corroborated the incident.
Upset, Riley approached two nearby police officers to tell them what had happened. "I said, 'They didn't let me in because I was a woman.' They [the police officers] just laughed at me." Riley and her friends gave up and caught the bus home. One of her friends has confirmed to BuzzFeed News that they complained to the security staff about what they deemed to be a sexist door policy.
When approached by BuzzFeed News, Jeremy Joseph, the promoter-owner of G-A-Y and Heaven, vehemently denied that anyone was ever turned away from his clubs because of their sex.
He pointed to a range of other reasons for people being denied entry, including "anybody who appears to be a risk to themselves or others", and said his clubs have a door policy "which gives priority to members and regulars". Joseph also highlighted the number of women on his team, both in management and working on the door, and the work his clubs have done to foster an inclusive environment.
The experience of being turned away has much wider resonance for Riley and, she said, her reason for speaking publicly is about much more than one night with one group of women.
"I've had really awful experiences in [straight] clubs," she said. "So I don't like going to places that aren't gay, so when I got turned away I was so upset." Riley described one of these previous experiences in a heterosexual venue. "I was punched in the face by someone because I wouldn't let him feel my boobs," she said. "I was wearing a flashing bra and he just thought he could grab my boobs." When she refused to allow him, Riley said, he assaulted her.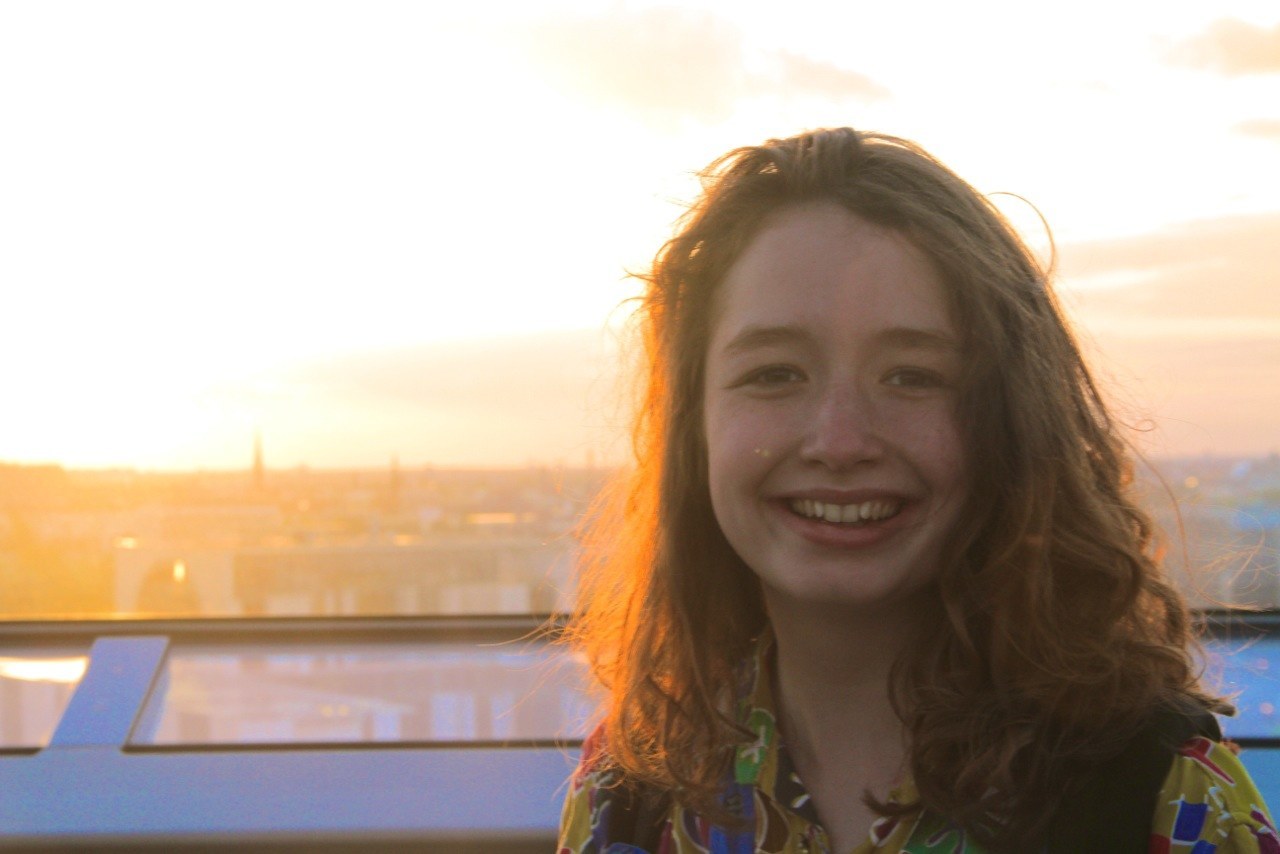 LGBT venues should be safe and welcoming places for lesbians, she said. With the closure of several lesbian venues in London over recent years this is now even more vital, Riley added.
"If I can't go to the most famous gay bars in London, [then] where should I go?" she said. "I think the LGBT scene is just for gay men. It's sad that women are put off going to gay bars. Why put yourself through queuing up if there's a strong chance you're not going to get in? If those places become dominated by men [then] women aren't going to want to go – and that perpetuates the problem."
Riley feels the LGBT scene is "not diverse" and doesn't even represent the community as successfully as her own LGBT student society. "I don't feel you can go out in Soho as a lesbian or a trans person and feel like you'll be protected," she said. "People should be able to go to places and not be exposed to the same kind of discrimination as [in] wider society."
In a vast multicultural city like London such a lack of diversity in venues is particularly unacceptable, said Riley. "More people from different backgrounds are having the confidence to come out, and the gay scene needs to represent that."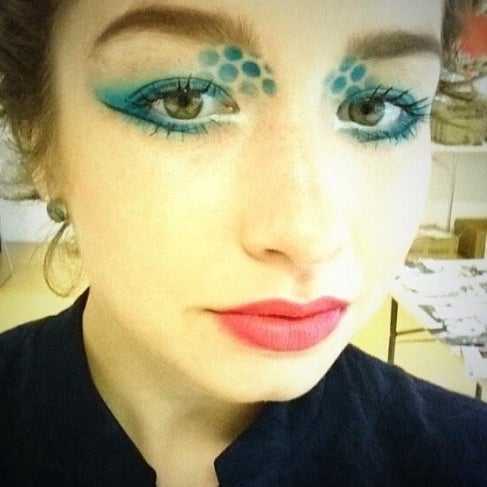 The problems, she said, are less about individual behaviour than the overall culture found in gay venues: "At Ku Bar, all the people who work there are men, with no shirts on. How does that appeal to women?" And the issues fan out from there, Riley said.
"I've been to gay venues and used the men's toilet because there's a huge queue in the women's. That should be a place where people don't give you a funny look, and still the men are like, 'Why are you in here?' Gay men could be more open-minded and recognise the problem, and recognise they are in a privileged position: They can go out on a gay night and be surrounded by gay men in a place that caters exactly for their needs."
Both gay men and staff in gay clubs routinely assume she is not gay, said Riley, compounding the issues. "They have an image of what a gay woman looks like. Because I'm not butch they just think I'm straight."
Riley wrote an open letter to G-A-Y about her experiences and tweeted Joseph, who did not respond. But when Amy Lamé, the high-profile promoter of Duckie at the Royal Vauxhall Tavern, tweeted the blog post to Joseph, he replied that "because someone writes a blog doesn't make it true". Lamé responded: "sadly not the first time I've heard this". And Riley replied to both: "I'm working almost full-time whilst sitting exams, I don't have the time to make things up."
Other women joined in: "Had a similar experience. My group of all women, some straight, was turned away too. Its not the 90s," tweeted Kate Vogelsang, a communications specialist.

"I'd love to go to GAY more often & happy to do so alone but not to Q up only to not be sure if I'd get in or not," tweeted Dorothy, whose surname is not on her Twitter handle. "Sadly Jeremy this is true. No one's blaming you because you're not letting folk in but something needs sorting."
The website for Heaven says the club "reserves the right to refuse admission to those deemed to be wearing unsafe footwear, specifically high heels ... Heaven will not admit larger parties and this includes hen nights and stag nights."

BuzzFeed News put all of Riley's allegations to Joseph. His full statement in response is below:
Heaven and G-A-Y, like bars and nightclubs up and down the country, are in a position where they have to turn away customers on a nightly basis where, in the judgment of their security teams and door staff it is reasonably necessary to do so to meet these obligations. In the case of G-A-Y venues they all have a strict door policy which refuses entry to anybody who appears to be a risk to themselves or others and which gives priority to members and regulars, which is a policy that has been implemented following consultation with the Metropolitan Police and Westminster Council. As a result it is sometimes necessary to turn people away, either due to their own behaviour or due to the venue being at capacity with priority being given to regular customers and members. However, nobody has ever been turned away for reasons which are not related to G-A-Y's legal obligations.

G-A-Y has been a proactive exponent of equal opportunities and equal rights for decades. We take our responsibility as a prominent brand within the gay community very seriously and use it to promote inclusiveness, tolerance and to deter discrimination. We were one of the first gay bars in the capital to open a lesbian bar which has been welcoming female customers for over 12 years - this longevity could never have endured if we were discriminating against women and refusing entry on grounds of gender.. We engage female staff and contractors in the most senior and responsible roles within our Group including the female General Manager of G-A-Y Late and the female door staff at G-A–Y Late and Heaven who would have dealt with the complainant during the alleged visit.