This Is What LGBT Leaders Hope And Fear For Britain Under Theresa May
BuzzFeed News asked influential LGBT people to express their thoughts about Britain's new prime minister and the impact she might have.
Jack Monroe: author, journalist, activist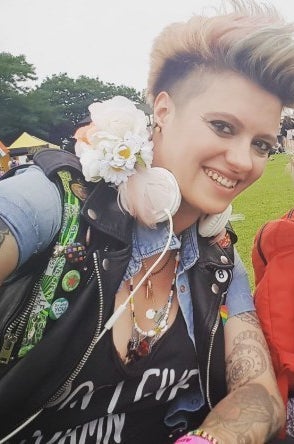 "How long before those attacks are turned on us gender non-conforming people?"
"I'm very worried. Theresa has a very mixed record on voting for LGBT rights, which is concerning – although she expressed regret about Section 28 [which prohibited local authorities from 'promoting' homosexuality], she spent some years campaigning against equal rights. Then she went on to support equal marriage but she's been unsupportive of LGBT couples looking to adopt. Her consistent efforts to repeal the Human Rights Act are a concern and there have been issues around how LBGT asylum seekers have been treated. So I think her record on LGBT rights is shocking. And it can't be undone with a simple, 'YAY! GAY MARRIAGE!' That was the party whip.
"Being a member of the EU has helped secure so many rights for LBGT people. We made so much progress so there's a fear that by leaving the EU you hand power to people who are quite cavalier around human rights.
"The EU helped secure the Equality Act and helped LGBT being a protected characteristic under workplace [discrimination] laws. I'm fearful that progress is going to come undone – by chucking the Brussels bureaucrats out the windows, the gays go with it and the migrants go with it. It feels a bit 1933 Germany here at the moment and you can't say that because people say, 'Ooh, Project Fear.' But it's not project fear: First they come for the migrants, then for the Muslims, then the black people, and then the gays. Look at it. It's here.
"We are living in an increasingly divided, self-centred society, and if someone doesn't look like you? There's an uprising of fear against anything that's different. I've been [a witness to] four separate racist incidents since Brexit. When I intervened on one occasion, the guy shouted 'nigger-loving whore' at me. It makes me want [to] throw everything out the window – including myself at the moment. We see attacks on BAME people all the time, and how long before those attacks are turned on us gender-nonconforming people?"
Peter Tatchell: LGBT rights activist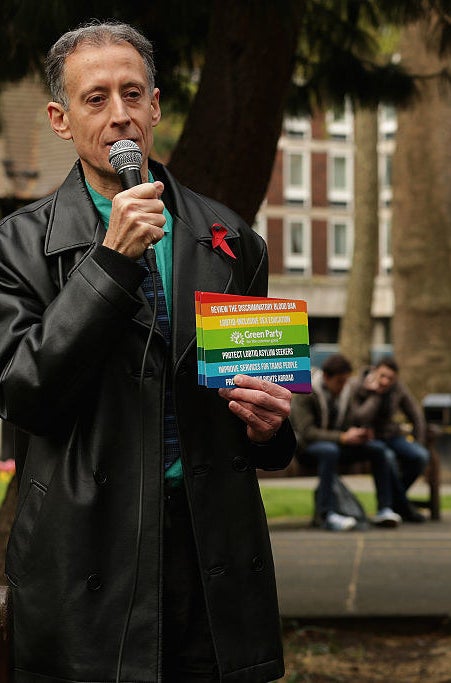 "For many years, she mostly voted against gay equality."
"Theresa May's record on LGBT rights is pretty bad until recent years. For whatever reason, she seems to be now projecting a more LGBT-friendly and pro-gay rights agenda. For many years she mostly voted against gay equality, and oversaw the Home Office's appalling mistreatment of LGBT refugees.
"In response to my campaign against David Cameron and the Conservatives over their lack of LGBT policies in the run-up to the 2010 general election, David Cameron arranged for me to meet George Osborne and Theresa May. One of the demands I put to them was an end to the ban on same-sex marriage. Out of that discussion Theresa May agreed that the Conservatives would commit to reviewing the ban. In the course of the conversation she seemed to change from being initially not convinced to eventually becoming convinced.
"But in the post-Brexit era, it's not inconceivable that there will be a tightening up of immigration and asylum policy, which could impact adversely on LGBT refugees fleeing victimisation in homophobic, repressive countries. And the rising levels of hate crime have mostly been directed at eastern European, black and Muslim people, but there have been some reports of homophobia being mixed in with racism and xenophobia. Theresa May needs to express more than mere condemnation of the intolerant atmosphere and violence that has followed in the wake of the Brexit vote. She needs to be working with local communities and police forces to stamp it out.
"I'll be looking forward to see how many out gay, lesbian, and bisexual MPs are appointed to Theresa May's cabinet – that would be a positive signal of her commitment to the LGBT community."
Musa Okwonga: poet, author, commentator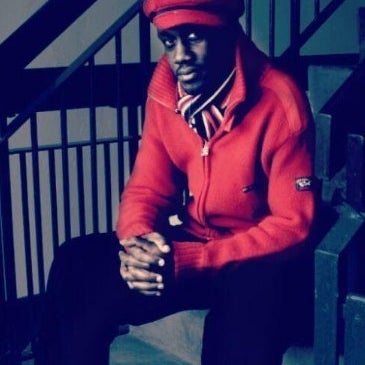 "There will be collateral damage to LGBT people."
"My hopes are that because same-sex unions are already cemented they'll be some base level of respect for LGBT people. My concerns, given her hardline attitude toward migration, and people who are fleeing from places of persecution, are that under the radar she'll be mothballing a lot of the progress that's been made in the last few years on those fronts. I'm concerned too about the level of rhetoric she will allow to propagate through the Conservative ranks and the tone May will therefore set.
"The effect on LGBT people from her appeasing the Tory right will be indirect. I don't think LGBT people will be central to her agenda. She has her hands full with Brexit, but there will be collateral damage to LGBT people given what she's done in the past, and particularly given her attitude towards the European Court of Human Rights and the Human Rights Act.
"Trans people have only recently clawed their way to some sort of public visibility, so I'm concerned for trans rights and how the conversation will develop because they're still in the process of getting legal protections. Both May and Andrea Leadsom were against gay adoption and that's a tremendous red flag, so there's a potential wormhole opening up here. Overall, my concern is for those groups under the LGBT banner whose rights aren't protected – people of colour who are LGBT refugees, and also working-class LGBT people and trans people. They're the people who haven't even reached the shore yet with their rights."
Ruth Hunt: chief executive of LGBT rights charity Stonewall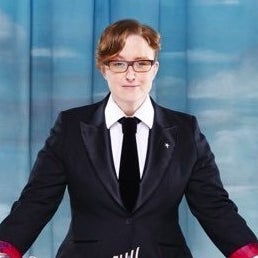 "Equal marriage wouldn't have happened without her."
"We have worked with Theresa May over the last five years. She was a key sponsor of equal marriage and it wouldn't have happened without her support, so we're hopeful for the future and hopeful that the rights and responsibilities that have been secured under Cameron's government – particularly around homophobic, biphobic and transphobic bullying, and equal marriage – will be retained.
"We're hopeful too that we don't lose momentum on the trans review undertaken by [former equalities minister] Maria Miller and responded to recently by [former education secretary] Nicky Morgan. It was a big, ground-breaking piece of work, and we'd hope it doesn't get lost in this period of transition, because it's a really good opportunity.
"At Stonewall we're really concerned that what the vote to leave the EU has triggered is [a sense that it's] given people permission to start vocalising the things they've been feeling for a long time about other people, whether that's because of their ethnicity, sexual orientation or gender identity. We're seeing changes in culture that are of grave concern to us around hate crime, so we're re-energising our 'No Bystanders' campaign, and challenging prejudice wherever we see it. It's going to fall more and more to charities to do this in a context where government is going to be focused on the mechanism of withdrawal [from the EU]. The responsibilities on charities like Stonewall are greater than before."
Cameron Penny: founder of Gays4May and Conservative party activist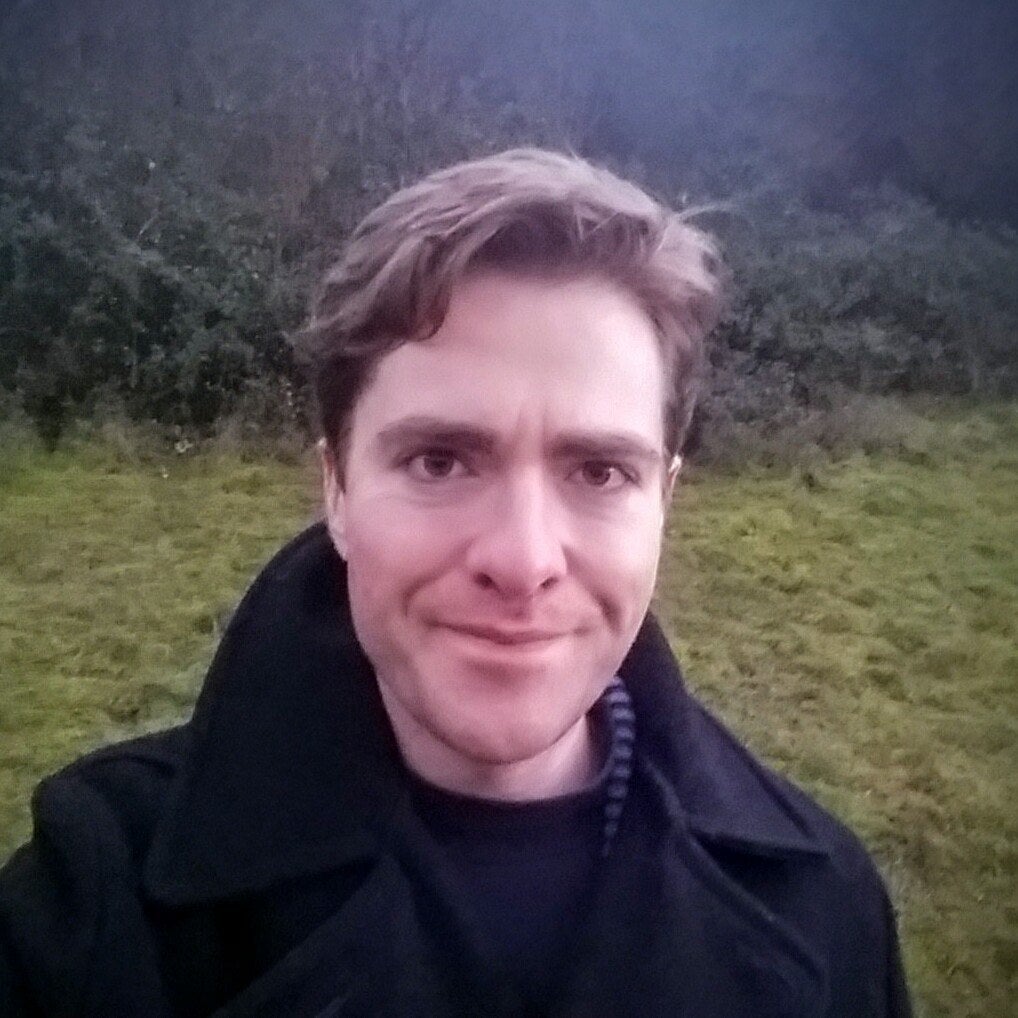 "I see Theresa's voting record and see progressive change."
"The overarching hope is that there's no back-pedalling on same-sex marriage or equality generally, which was the threat from the Christian right of the Conservative party coming up through the ranks.
"I think [it's important] to have someone at the Home Office to continue the work May's done on hate crime and make sure people feel comfortable coming forward to report it and also that the CPS [Crown Prosecution Service] is actually dealing with this where it occurs.
"In education you need someone continuing the work Nicky Morgan has started on homophobic bullying in schools. And in the business department you need someone who is going to take up diversity in the workforce as a key issue.
"I look at Theresa's voting record and see progressive change over time. That's why I do think her position now is genuinely felt and one she has stuck by. Working with [former Lib Dem MP and now peer] Lynne Featherstone, pushing through the equal marriage act was not an easy thing to do – the grassroots of the party were not overly sympathetic and a large part of the parliamentary Conservative party was not supportive of it. So to say she's not committed to LGBT rights, or is an opportunist? Well, the reality doesn't back up that accusation."
Khakan Qureshi: founder of Birmingham South Asian LGBT – Finding a Voice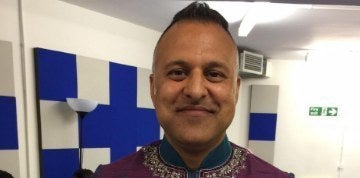 "She sounded like someone who can relate to the people."
"I've never voted for the Tories, and I've never liked Theresa May, but in the leadership campaign she sounded like someone who can relate to the people. The referendum was a wake-up call, the people had spoken, and the people who have been neglected in the past will have to be listened to. I'm hoping May has taken on board what people have said and listen to the BAME and LGBT communities.
The rise in hate crimes concerns me greatly – I remember the 'GO HOME' bus a few years ago. She was responsible for that. Now we've had the Brexit campaign, which has seen a spike in racial hatred and no one seems to be getting it under control. She and her ministers need to strengthen laws against hate crimes.
"There is some understanding of racism and homophobia [in government] but we're not even close to understanding intersectionality [the combination of two or more forms of discrimination] at the top level. Last night I tweeted to say if there's an Asian minister in the cabinet that would be a true reflection of the community. We keep saying it's a multicultural society and we accept homosexuality but at the top level there's never been a BAME LGBT minister. If there were role models there, having a proper ministerial role within the cabinet then that would be a step in the right direction.
"My group is not funded and I'm trying to apply for funding, but I'll probably have no chance at this rate [with potential spending cuts]. We also have the Birmingham LGBT centre, which is the main hub for LGBT services in the city, and they've just received funding, but in the long term they might lose that, so we'll likely lose services that are essential for the LGBT and BAME community. In that way, we might end up going back to the 1980s."
Juno Dawson: YA author, columnist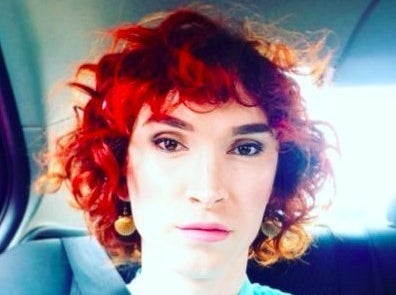 "May is inheriting a lot of catastrophes from David Cameron."
"We have just done some good work towards amending the Gender Recognition Act (2004) and there is more awareness of trans issues now than ever before. But if you identity as gender non-binary there isn't a lot for you, and the worry is the existing acts aren't particularly well supported by May. She didn't turn up to vote for the Gender Recognition Act. The rights we have won have been hard-fought and the fear is that at any time things can slide backwards. I said this throughout the referendum campaign – the sense of a creeping far right within British politics. Once it's finished with immigrants it will come for other minority groups, of which LGBT people are obviously one.
"A lot has been made of the fact that David Cameron brought in same-sex marriage, but his spending cuts disproportionately affected people from minority groups – he clamped down on sexual health, mental health, and homelessness, all things that LGBT people are statistically more inclined to. So the worry is that austerity is great if you can afford it. There is no such thing as the 'pink pound'; LGBT people are not living fabulously wealthy, childless lives. Many are struggling with housing. So May is inheriting a lot of catastrophes from Cameron, and he will be best remembered for one major catastrophe.
"Things will get worse before they get better. If nothing else May has taken a tough stance on law and order, and I hope she will take an equally tough stance on hate crime."
Michael Salter: chair of Pride London and former adviser to David Cameron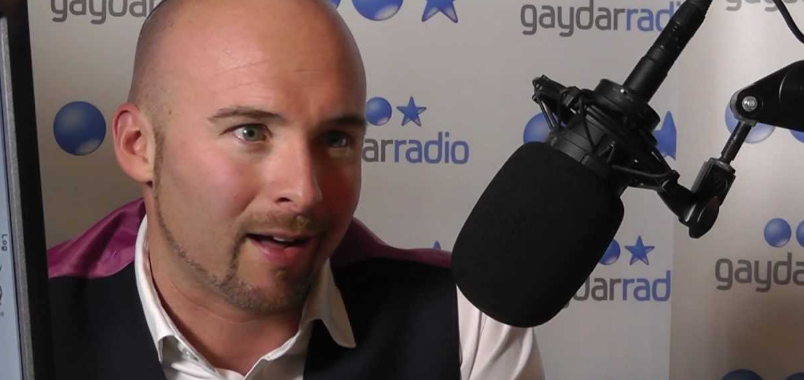 "We have to be careful that services for LGBT people don't become an easy touch for cuts."
"There's a lot of suspicion in terms of there being another Conservative prime minister, but we have to recognise that May has helped push the agenda on. Not her voting record before being in government but what she has done when she's had power – her work work on equal marriage and her time at the Home Office, where the reporting on hate crimes have increased. Six years ago, would people have reported it in the same ways they do now? It's become easier to report and people have more faith now in reporting it. So I think that's got to be continued, until we have a true understanding of the levels of hate crime in the UK.
"I also hope she makes sure she gives teachers the tools to tackle homophobic bullying in schools. Nicky Morgan has been keen on this as a subject – people will question whether the sums of money (£2 million) were sufficient to tackle homophobia in schools, but I hope she follows that up with action in this area.
"We have to be careful that services for LGBT people don't become an easy touch for cuts, so the onus is on all of us to make sure we get involved in our local societies.
"The other area will be what happens in terms of long-term care for the elderly – with LGBT people going back in the closet, there's a lot that need to be done over that long term."
Bisi Alimi: writer, LGBT/HIV activist, founder of the Bisi Alimi Foundation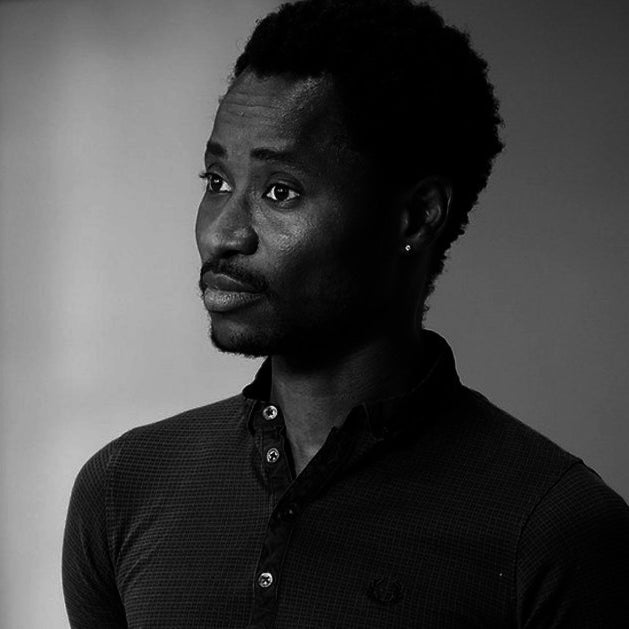 "To save money, who will May punish? The poor? The 'homosexuals'?"
"In terms of hopes I have none. Or perhaps the only hope I have is that she surprises us in a good way. My fear is that her record on immigration and on asylum has been horrible. And she's going to push for the British bill of rights, and what that means for LGBT asylum-seekers is not clear. There are still many asylum-seekers locked up in detention centres. My fear is what the fate might be of LGBT people who are coming to this country to seek support. A lot of LGBT people could be outed because a lot of people will have to come out in order to seek the possibility of staying in this country.
"HIV funding is already going down. The last time I was at my clinic my doctor was telling me about the struggles they're facing because of [health secretary] Jeremy Hunt. The concepts the Tories have about HIV is from a morality position – as if you have HIV because you led a bad life and therefore you should pay for it. And that's why they never cared.
"A lot of HIV organisations will be an easy target for May to cut the funding. I'm afraid that the NHS will get commercialised. And there's already issues facing mental health services.
"To save money, who will May punish? The poor? The 'homosexuals'?"
Lisa Power MBE: co-founder of Stonewall and former head of policy for the Terrence Higgins Trust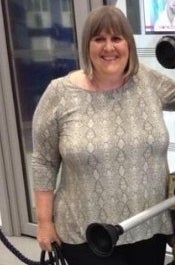 "I have a distinct memory of her gossiping with Evan Davis, who was dressed completely in rubber."
"I'm hoping she'll be the Theresa May I met when I worked at the first Tory LGBT disco at their conference a few years ago. I was there on behalf of the Terrence Higgins Trust and she and [former cabinet minister] Eric Pickles were the two official Conservative party attendees. Theresa May was perfectly charming and perfectly poised and I have a distinct memory of her perched on some stairs gossiping with [BBC Newsnight presenter] Evan Davis, who was completely in either rubber or leather from head to foot, and she was happily chatting away to him. I was tasked with looking after her husband, who was clearly there on sufferance – and had earplugs in. He said he was more of a Wagner fan than a disco fan. She handled the situation very well. She is a consummate politician. But I'm worried about her moralistic streak – because I'd rather my politicians were pragmatists.
"Under May, I'm less worried about LGBT people from the EU but more worried about LGBT refugees. But it could have been a hell of a lot worse than Theresa May. Many LGBT people have gone on about the fact she used to be anti-gay – which she did – without recognising that she has changed her tune.
"I fear that the chances of the NHS providing PrEP [the HIV-prevention medication] are fast receding into the distance but you never know: May is usually persuadable by decent evidence."
Damian Barr: author (Maggie & Me), columnist, broadcaster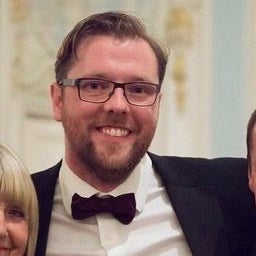 "The right wing of her party will make her sacrifice our rights on the altar."
"Like Thatcher, May is the daughter of a vicar and she's a woman but I think there the resemblance ends. I think Theresa May is homophobic in a way that Thatcher was not. I think had Thatcher been around now she would have supported gay marriage from the beginning because she would have seen the sense in it, and the socially coherent value, and the tax receipts. May did eventually vote for same-sex marriage but that's a drop in a bigoted ocean in terms of her voting record and I don't know if it indicates a change of heart, or political expediency.
"The real test for her will be in this post-referendum era. LGBT rights are going to be one of the first footballs to be kicked around so it's not whether or not she stands by us in liberal, fair, good times, it's whether she stands by us when things get difficult and when minority groups get threatened. If she's going to be another iron lady it has to be then, not before.
"I'm hoping Theresa May will see sense about gay adoption – she's not been good on that, and I'm fearful because she wants to create this British bill of rights. Whether you're British or Italian you should enjoy the same human rights. I'm worried she'll enable backdoor bigotry and the right wing of her party will make her sacrifice our rights on the altar."
Monty Moncrieff: CEO of LGBT health and wellbeing charity London Friend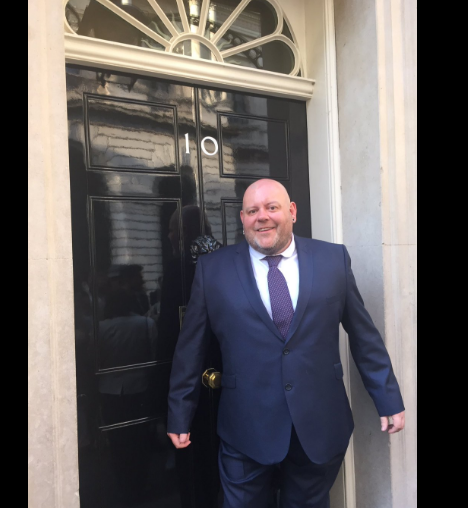 "The main concern is the general direction of where the Conservative party might go."
"It's interesting to see Lynne Featherstone is very defensive of May's role in same-sex marriage and she was stating yesterday how progressive May can be, and I think there's a sense of May having changed her position on a number of LGBT issues. Her early voting record is not good, although it was 20 years ago in some cases. Her change in outlook is to be commended but if the policies are still pursued around reducing spending on local government and therefore reducing spending that can go out in grants and contracts to the voluntary sector then LGBT charities will be especially at risk because there is already significant underinvestment.
"It's not just about Theresa May as prime minister though, but the fact the government is moving considerably to the right. So the main concern is the general direction of where the party might go – it's what's not being said that is perhaps of more concern. The party is probably doing a good job of appealing to the centre ground at the moment but what happens to their policies behind that? The sheen is not always connected to how you deliver policies."
Adrian Hyyrylainen-Trett: chair of LGBT+ Liberal Democrats and the first HIV+ parliamentary candidate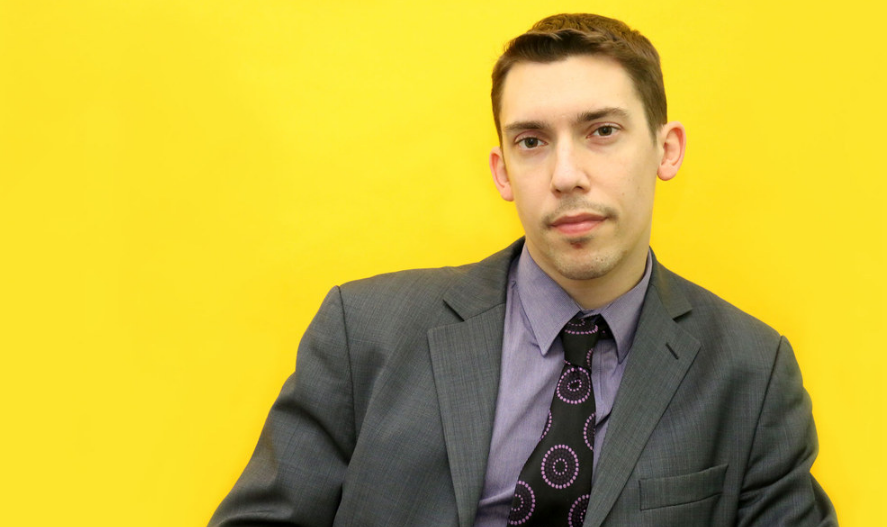 "There are still massive issues with regards to hate crime and bullying."
"I would hope the progress made under the previous coalition will continue and that there will not be any going back on any of the rights we have and we do not pull out of the European Court of Human Rights. The latter is crucial because lots of the LGBT rights laws came as a result of the ECHR jurisdiction. Allowing LGBT people to serve in the army was due to an ECHR ruling that forced the then government to do something about it.
"There are still massive issues with regards to hate crime, bullying in schools and the workplace and the sports field, issues we still have to campaign on to ensure the government continues in the direction of progress and equality.
"With regards to HIV, we still don't have PrEP available on the NHS, and my concern is that it's going to be kicked into the long grass and not talked about. And there needs to be major work around sex and relationship education in schools which talks about consent, HIV, and gender/ sexual identity. I don't think that's been thought about. The consequences of people not having knowledge around these issues are serious.
"I know May from doing work with Lynne Featherstone, who is clear that May was the main reason we got same-sex marriage through – not Cameron. So I'm hoping she will remain that way and she won't be affected by the number of Brexiteers in her new government."