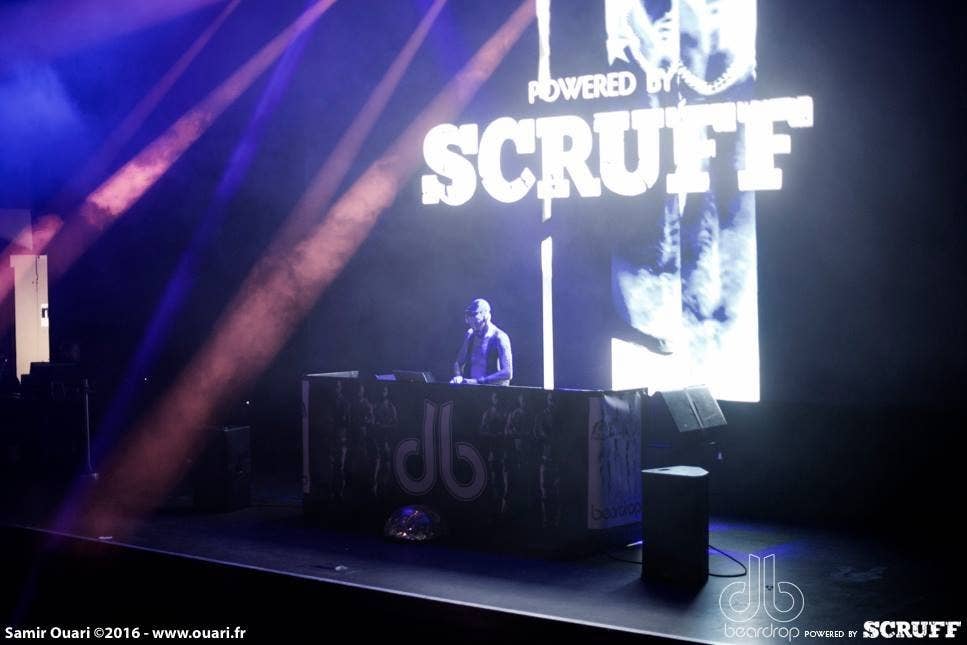 When Eric Silverberg and Johnny Skandros launched Scruff in October 2010, as a rival to Grindr, something extraordinary happened. It started poaching users from the daddy of gay hookup apps, while luring others in who had never before been tempted to use their phone to find another man. With its alternative image, championing hairy, bear-y, scruffy types – hence the name – came a new crowd.
The plucky upstart felt fresh. The technology worked beautifully. It seemed edgier, yet friendlier – more inclusive for some. You didn't have to be a 22-year-old with a V-shaped torso to feel at home there. With its "Match" feature – bringing together those open to relationships – you could even find love.
It welcomed others in, too: trans and non-binary users, too often left out. Most noticeably, Scruff introduced a range of features both to forge a community of HIV-positive men and to encourage members to glide across the viral divide. Entwining with the advent of PrEP – the drug Truvada, which prevents HIV – Scruff made old divisions between HIV-positive and HIV-negative men more porous. Today 8 million use the app.
There is, however, a feature that Scruff shares with Grindr: Members can search for others by ethnicity. A drop-down box enables Scruff users to filter out entire races. Profiles also convey what members are looking for – some use this to express an apparent racial "preference".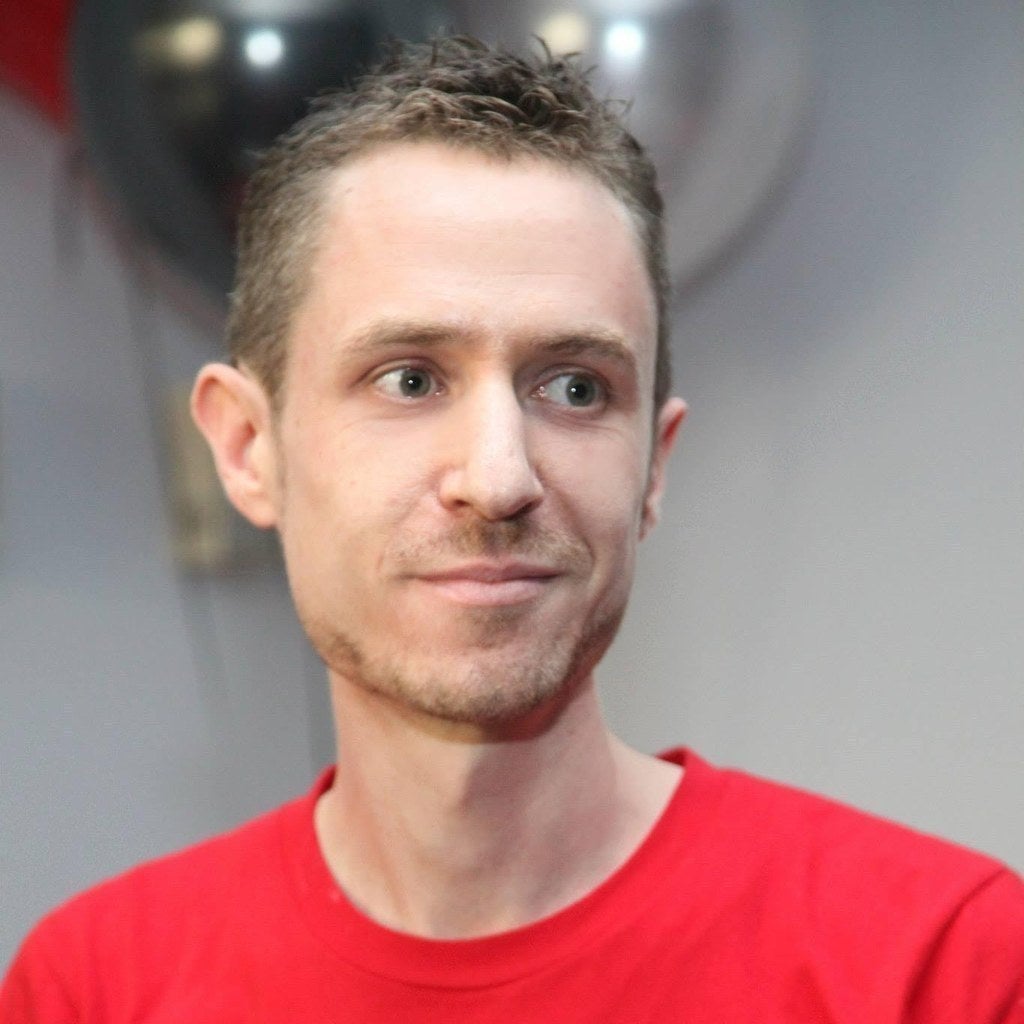 Eric Silverberg (left) and Johnny Skandros
Anger, concern, and fears about sexual racism infecting both online dating and hookup apps have been brimming for years. A campaign called Sexual Racism Sux! was launched to confront it. Journalists and bloggers have reported and campaigned against it – a bubbling cry against a backdrop of shrugs, of people saying that supposed preference is innate, instinctive, and thus beyond society – outside of racism. So when Silverberg and Skandros beam into BuzzFeed News' London office via Skype from New York, sitting side-by-side like plucky YouTubers, it isn't long before the subject arises.
BuzzFeed News puts it to Silverberg and Skandros that some people see Scruff's function that allows members to filter by race as colluding with sexual racism, enabling and compounding racial stereotypes.

"Those are legitimate critiques," Silverberg begins before changing course. "Ultimately we wanted to build an app and a service that enables guys to find the kind of guys they're into and for some people that includes…" He stops himself and continues: "That can mean many things for different people. Sometimes they have ethnic preferences, sometimes they have height/weight preferences, sometimes people have body hair preferences."
"Right!" pipes up Skandros with the knowing chuckle of a man who has fallen victim to ruthless body hair discrimination.

Except body hair is not like race. And a person's belief about which races they prefer sexually may be based on stereotypes. Should, therefore, a hookup app that prides itself on inclusivity facilitate this?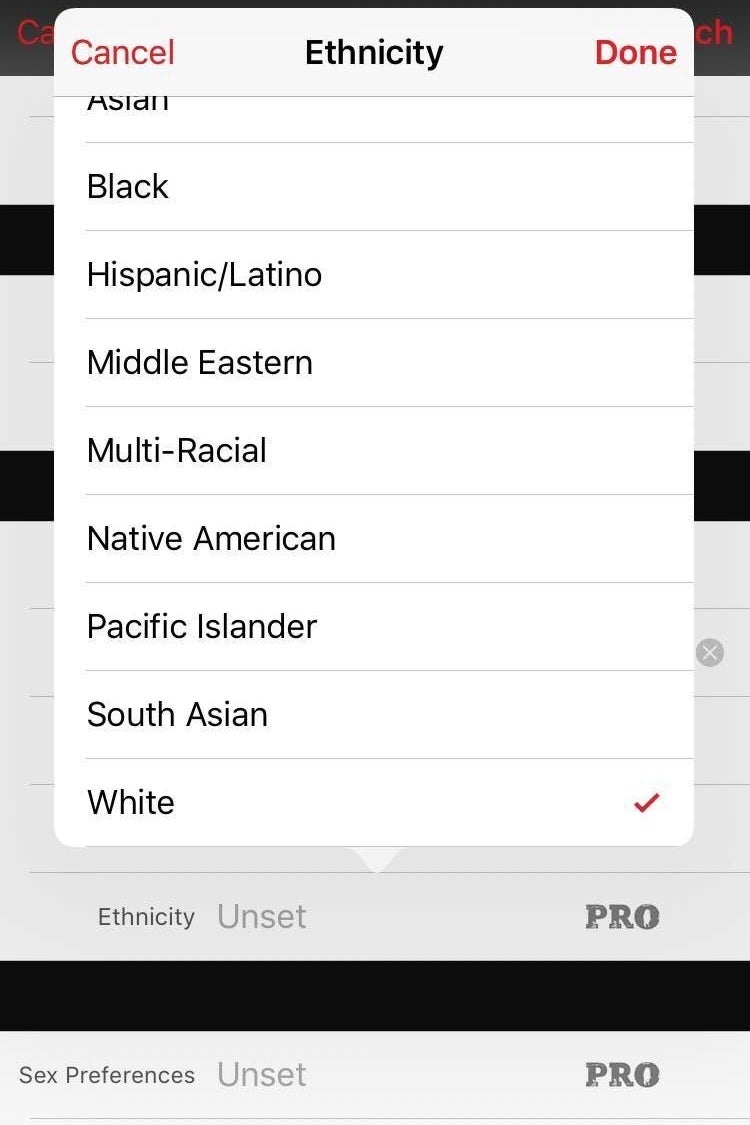 "A person's choice of partner is deeply personal," says Silverberg. "And I don't think we would presume to judge or tilt one's choice of sexual partner, boyfriend, or husband."
He continues: "Ultimately each one of our own individual choices is profoundly informed by the community we grow up in, perhaps by the relationships we had with our siblings or parents. I mean, to try and unpack that would probably take years for each person and so…I don't know…I give wide latitude to other people when they talk about the kind of people they're into."
As Silverberg talks around this subject, his co-founder, Skandros, is silent. Their discomfort is just discernible: Silverberg is faintly reddened, Skandros looks down. They are both polite and intelligent. They exude the kind of liberalism that would likely see them march against racism, and challenge it at, say, a party. To be confronted in this way about their own business appears to be rather unpleasant for them. But Silverberg continues carefully, seemingly not irked that these questions are posed but interested in examining his thought processes – up to a point.
"Outside of your sexual partner, boyfriend, or husband, yes I think it's good and right to see our assumptions challenged, our biases challenged, and certainly in the public sphere and the workplace," he says. "But when it comes to the very personal choice of who you're partnered with it's something we leave to our members."
Why, asks BuzzFeed News, should that be viewed as separate or different?
"I think the degree of scrutiny applied to a person's choice of partner or sexual partner is a different degree of scrutiny than what would be applied to other spheres of social and public life."
What, then, does Scruff do about members explicitly stating on their profiles their apparent racial preferences? Is there anything they cannot write?
"We have a very strict policy," replies Skandros, taking over from his business partner. "There's a set of profile guidelines and you can find those at Scruff.com/guidelines, all of them follow Apple's and Google's rules. And we feel we have taken a step further to make sure there's no bullying or harassment on Scruff. We don't tolerate it and any reports of bullying or harassment are investigated by Scruff support staff members within 48 hours."
Silverberg echoes this: "We really try to ensure that Scruff remains a safe space, so people are free to express preferences but not free to use language that in any way takes away from that feeling of Scruff being a safe space."
So Scruff would police profiles that said something explicitly offensive about a particular race, but if someone said, "I prefer Asian guys" that would be OK?
"It all depends on context," says Silverberg. "If someone is writing something on their profile with a hostile intention, regardless of the exact language, that will be investigated and may cause the profile to be suspended. If someone is communicating a preference from a place of honesty without a hostile intention then that would be OK by our guidelines."
No one is questioning honesty, however – rather, on what such a "preference" is founded, and whether a tool enabling users to select by race is ethical. Skandros points out that unlike other apps, each time users load up Scruff, they are shown a global grid of other users, which cannot be subject to filtering.
"You see this diversity of guys from all over the world and you're like, 'Wow, these are gay men I've never seen before and maybe I do have a different type,'" he says. "And that happened with me – I thought I had a certain type of guy until Scruff, until I saw how vast and diverse the global gay community really is. My type has completely changed. I say now I don't have a type any more because I have gone from one spectrum all the way to the other, and that's because of Scruff."

"We also work very hard to ensure that the guys we feature certainly reflect the diversity of the Scruff community and the gay community," adds Silverberg. "And in the last year our team has done a fantastic job showcasing guys from all different communities, whether or not that's based on age, ethnicity, or geographically." He points to the Scruff Facebook page, which, he says, with its almost 400,000 followers, makes it "the largest gay Facebook page".
Even without any filtering provided by a dating app, users could of course still effectively filter with their eyes. OKCupid found, for example, that white, Asian, and Latina women were less likely to respond to messages from black and minority ethnic men, and men from all races were least likely to respond to messages from black women.
Along with race, how people treat HIV-positive people on dating apps has come under increasing scrutiny. Scruff has approached this by creating a "poz" community, as well as an up-front profile box in which people can state their preferred sexual safety practices: condoms; PrEP (taking the drug Truvada, which prevents HIV infection); or Treatment as Prevent (TasP), where HIV-positive men are effectively uninfectious thanks to antiretroviral medication, which makes the levels of virus in the blood so low as to be "undetectable".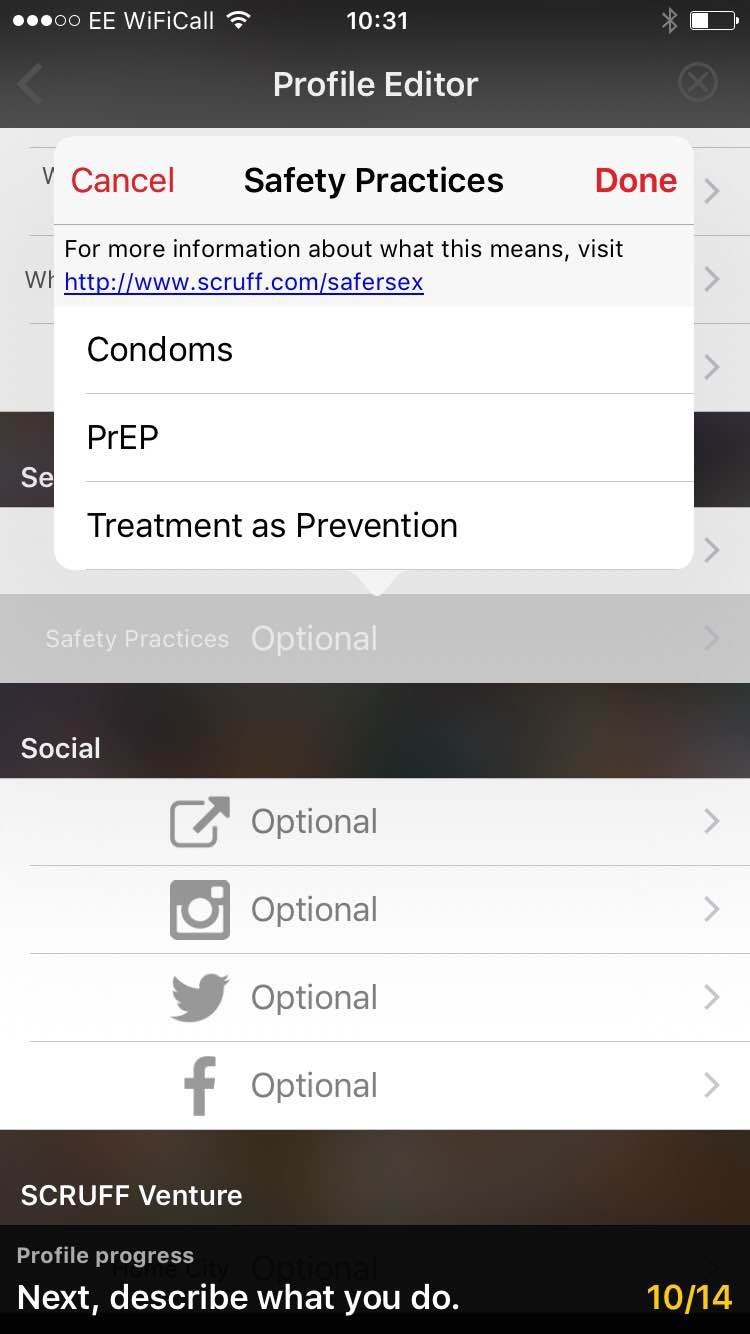 "One of the light bulb moments we had as we were designing this feature was that it's now 2016 and we need to not be ashamed of sex or of sexual behaviours," says Silverberg.
"Especially in the US [where there is] a puritanical attitude toward sex, and [so we thought] part of what we can do is to normalise conversations about sexual safety practices because we think that's going to make our community stronger, less judgmental, and safer."
Skandros also sees this as an opportunity to inform the uninformed, and in particular young men whose schoolteachers are unlikely to have given a blow-by-blow explanation of PrEP and TasP.

"We are big proponents of PrEP," says Skandros. But, asks BuzzFeed News, is he on it? There is a momentary pause.
"I will tell you I've been on PrEP for a year and a half and for me it's another layer of protection and it's opened up my sex life…" He starts to laugh, as who-knows-what sexual memories are projecting onto his retinas. "….in many ways that…before PrEP was…." Skandros swerves away from specifics before deciding on, "It's given me a lot more confidence."
He stops again and looks up.
"This is something I've never spoken about before. It [PrEP] is liberating. Especially in New York I feel like we're in a sexual revolution because of PrEP and I'm just seeing within my circle of friends and other gay men there's this confidence and barrier that's been broken down because of PrEP. I think gay men are feeling more confident about what they do in the bedroom. It's a new era."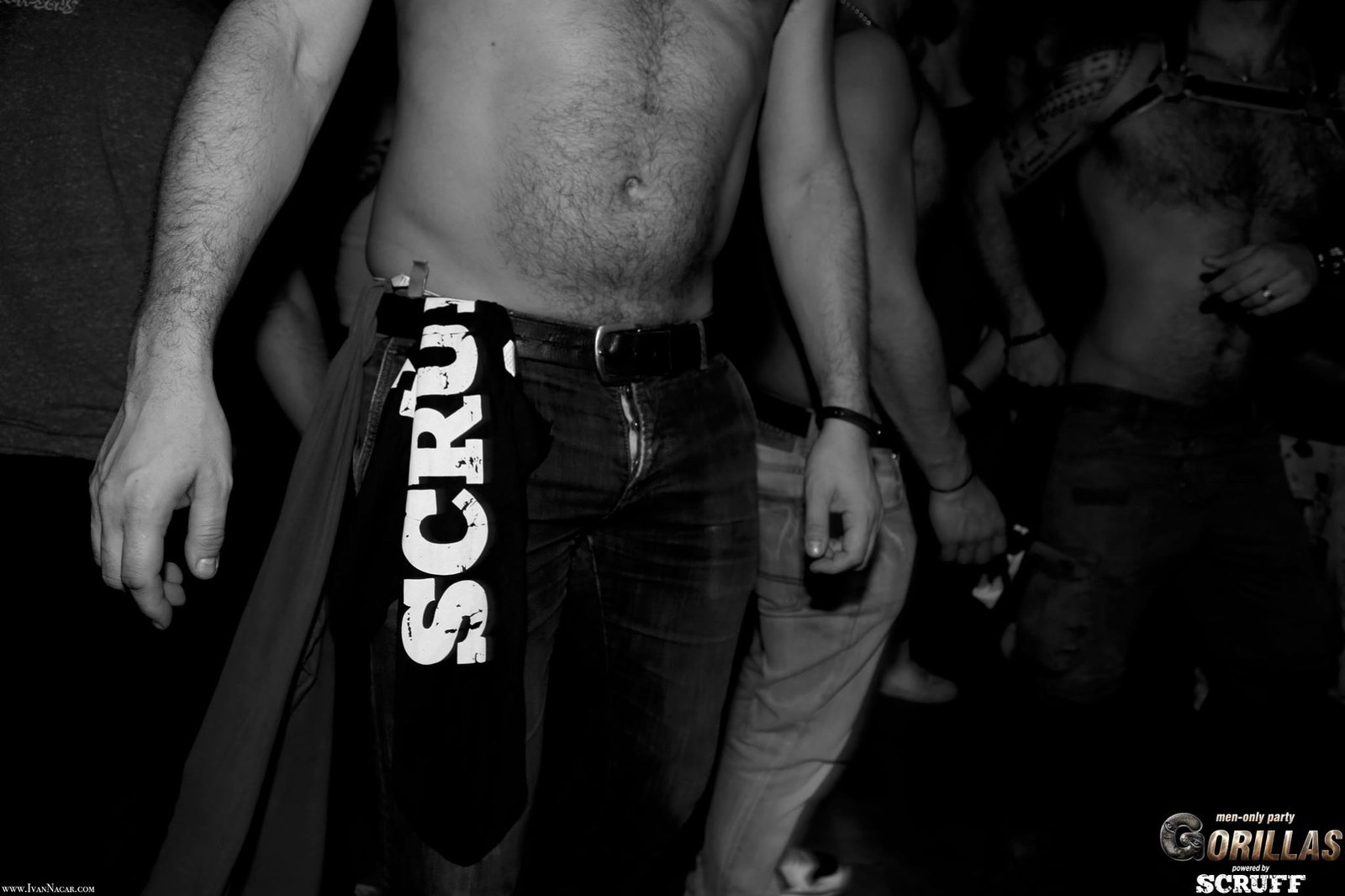 The app itself is also enjoying a new era of sorts, by venturing into the travel arena with a feature called, aptly, "Venture". Users, both before their journey and while at their destination, link up with other travellers. It is already proving popular.
"Gay guys are extraordinarily social when we travel," explains Silverberg. "Whether alone or with a partner or friends, you meet another gay couple or group and you're like best friends with 60 seconds. Gay guys travel differently and Scruff Venture is meant to tap into that."
There are more than 500 cities in the feature, with information about local laws relating to homosexuality. It is part of a wider effort to broaden Scruff beyond simply a hookup or dating app and into social realms. Scruff sponsors dozens of events a year, as well as hosting parties, which have now reached British shores. "I came to Manchester a couple of years ago," says Skandros. "That was our first international party and over 3,000 came."
But what is it like for him and Silverberg to know that they are responsible for thousands of men meeting, dating, and even marrying?
"It's very humbling," says Skandros. "Part of my job is going to events and interfacing with the members. It's usually at those events I'll meet a couple who've met on Scruff and that's the most rewarding part of the job. I don't know how many weddings we've had but they're in the dozens." One such couple had a Scruff-themed wedding, he says, with a Scruff wedding cake and miniature versions of themselves in Scruff T-shirts atop the cake.
Since Scruff introduced its "Match" feature last year, 60 couples have been formed, says Silverberg. But have he and Skandros found love on the app?
"I've been on Scruff dates," says Silverberg. "And I've had two relationships through Scruff, but I'm still waiting to meet my future husband."
"Me too," says Skandros, smiling.
A few days before the interview, Grindr went down for several hours, meaning, of course, that millions of gay men could not.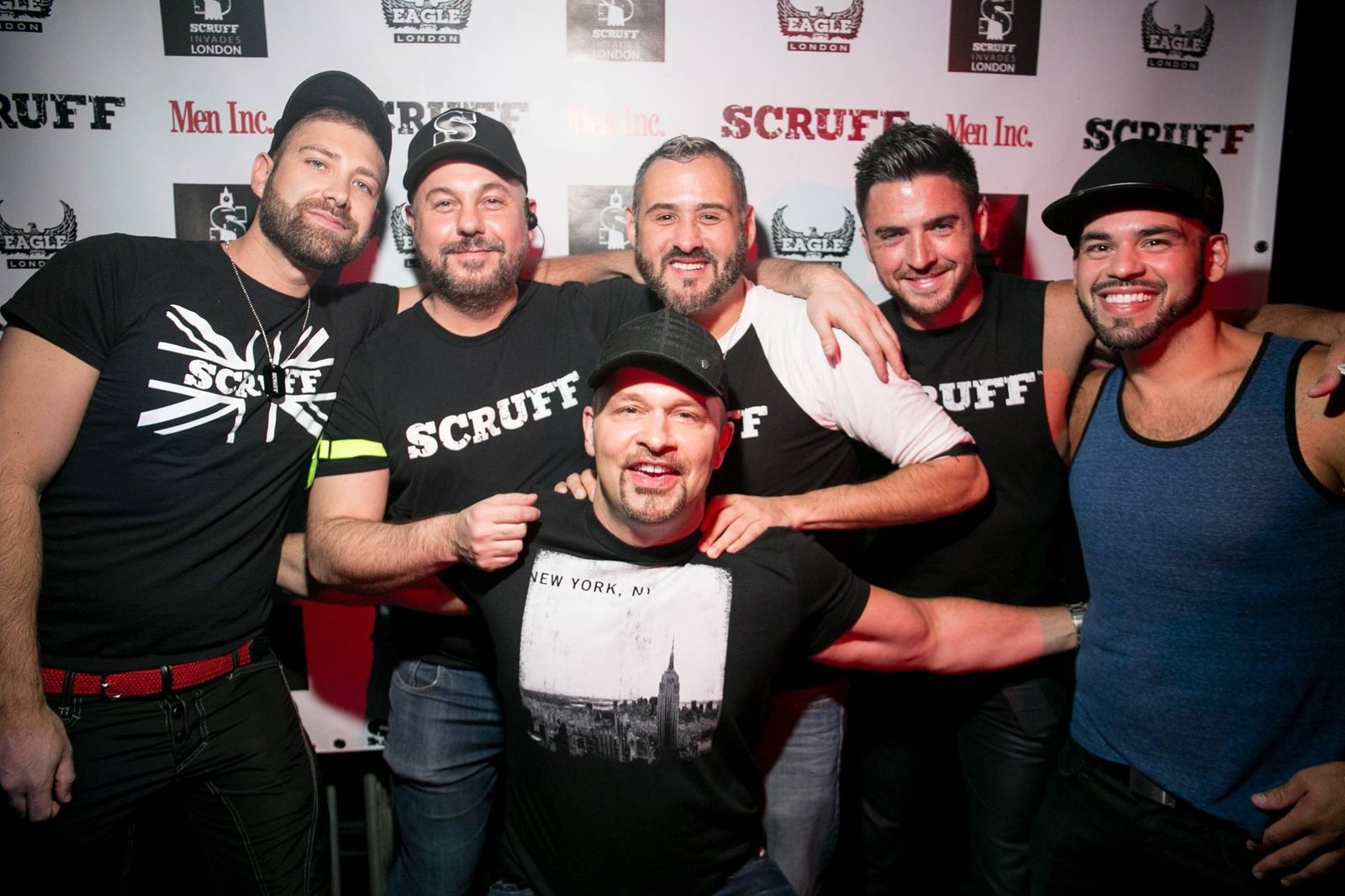 "We had record traffic on Saturday!" says Silverberg, delighting in the hours-long outage of their rival. And so the dating app war rages. But what about the future?
"We have some exciting new features in the pipeline that will give people a different way of connecting on Scruff," says Silverberg, without offering specifics.
Our time is up, they say goodbye, and the Skype screen switches off. Against the black screen an impression remains – the competitive market, the apps vying for users by supplying ever-increasing services for money, a transaction for sex and love and community. The choice for the public remains: how to navigate these tools, their own tastes, and the apparent preferences of others, in a world that continues to shape our notions of beauty.