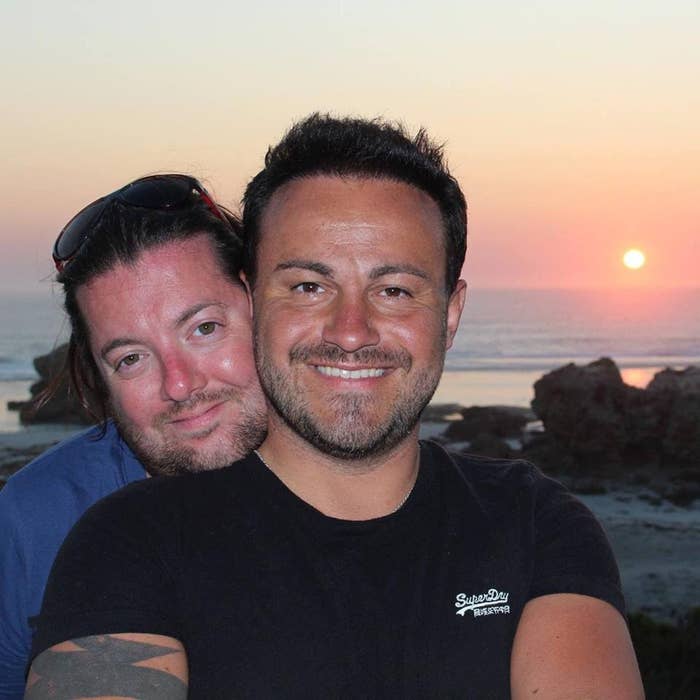 Marco Bulmer-Rizzi's voice is quiet and steady on the phone from Australia as he tries to stay composed – to explain what has happened, the magnitude of what he has lost, and the sense of injustice he feels.
Last Saturday, while on honeymoon in Adelaide, South Australia, his new husband, David Bulmer-Rizzi, 32, died suddenly after falling down a staircase and cracking his skull at the home of the friends they were visiting. Both were British citizens, but because same-sex marriage is not recognised in Australia, and in the state of South Australia even same-sex marriages from overseas are not legally recognised, Bulmer-Rizzi, 38, was told his husband's death certificate would state two words under the deceased's marital status: "never married".
And because Bulmer-Rizzi is therefore not recognised as the next of kin, all the decisions surrounding his husband's death have had to be approved by his father-in-law, Nigel Bulmer. Also speaking to BuzzFeed News, Bulmer, 60, said: "It's degrading. It demeans my son's memory and denies their relationship. It's cast them as second-class citizens. No one should ever have to go through what we've gone through. We're at the bottom and somebody has dug a deeper pit."
Grieving for his husband but determined to speak out about what has happened, Bulmer-Rizzi called on the British government to intervene, because, he said, in the eyes of the Australian government, "I'm nothing."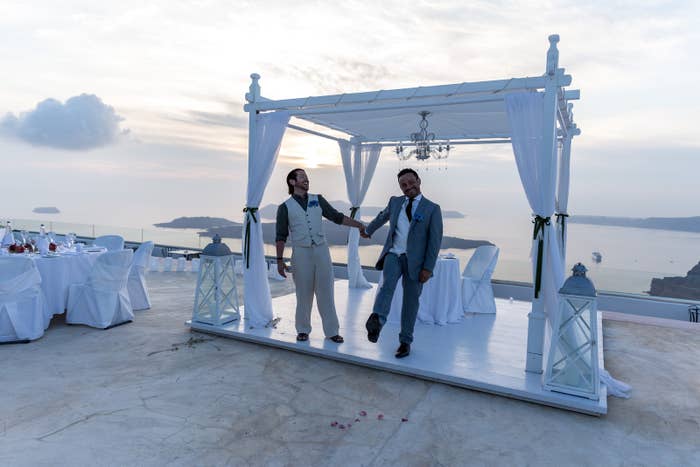 After five years together, they married in June 2015 in Wandsworth, south London, with just witnesses present, before enjoying a full ceremony in Santorini, Greece, in front of their families and friends. After arriving in Australia in late December for their honeymoon, the Bulmer-Rizzis, who lived in Sunderland, travelled around the country before their final stop last week: Adelaide.
"I went to bed and David was to follow me shortly," said Bulmer-Rizzi. "He was just reading his Kindle. I woke up 45 minutes later and heard this awful noise, and I turned on the light and he was lying at the bottom of the stairs in a bloodbath." Bulmer-Rizzi, who works in e-learning, does not know exactly what happened, except that the house was unfamiliar to his husband, a charity worker, and that it was dark. An ambulance arrived.
"There were four paramedics on the scene for about an hour trying to attend to him. They put him in an induced coma to avoid further injury. Then they took him to hospital, where I was warned it was critical and that if I needed to phone family that wanted to fly to Australia it was probably appropriate."
Bulmer-Rizzi contacted his husband's parents, who flew out immediately.
But a scan revealed the extent of the internal damage: a cracked skull and severe swelling of the brain. Surgery to release some of the pressure on the brain proved futile. Bulmer-Rizzi was taken into the intensive care unit to see his husband, who was lying unconscious.
"I was told 'he will die within 24 hours'. There was nothing they could do." A few months earlier David Bulmer-Rizzi had discovered while being diagnosed with a rare kidney condition that he only had one kidney and was told he would need dialysis and a transplant later in life.
"This was very much in my mind so at that point I told the doctor that if he died I wanted to donate all his organs." By the following day – last Friday – Bulmer-Rizzi received the news that his husband was brain-dead. The police arrived to take statements, routine in a sudden death. The organ transplant procedure went ahead – his heart, liver, and pancreas were donated to three separate people – and David Bulmer-Rizzi died the following day.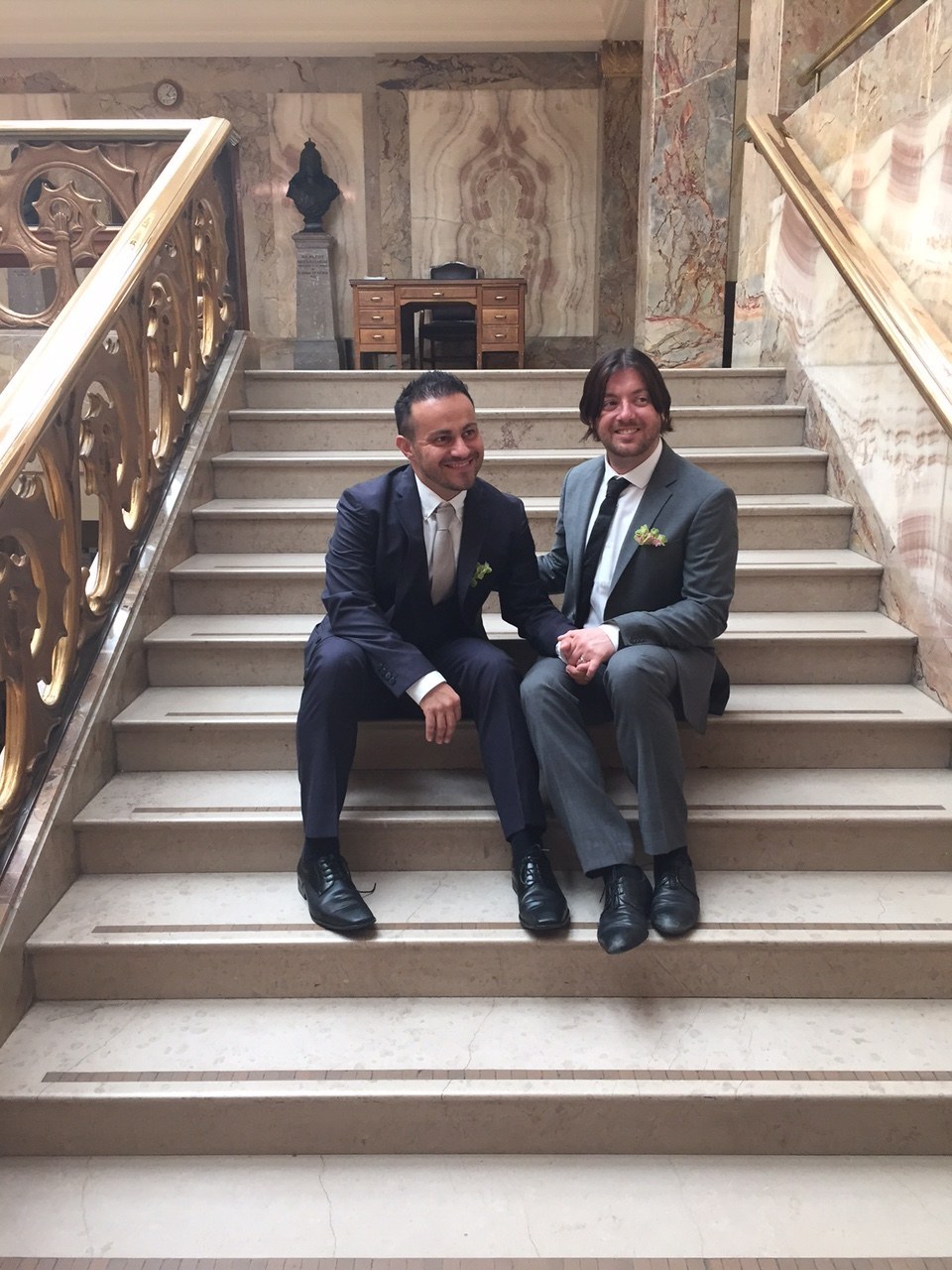 "When the funeral director came, that's when I was told that because Australia doesn't recognise same-sex marriage, it [the death certificate] will say 'never married'," said Bulmer-Rizzi. "I asked at that point whether it was possible to say nothing [about his marital status], and I was told, 'No, that's not one of the drop-down options on the computer.'
"I couldn't refuse. There was nothing I could have done. They wouldn't say 'married'. They wouldn't leave it blank. They would only say 'never married'. This was confirmed by email, because we complained afterwards."
Bulmer-Rizzi also contacted the British consulate to protest. He read the response to BuzzFeed News: "As you are aware, legislation differs from state to state and South Australia, Western Australia and the Northern Territories do not recognise overseas same-sex marriage and as such when registering death the local authority cannot state the deceased as married. I am sorry that this is the case."
The funeral director proceeded to fill out the necessary forms to prepare the arrangements.
"I was completely overlooked," said Bulmer-Rizzi. "I wasn't the next of kin. Every single question I was asked – whether or not I wanted David cremated, whether or not I wanted David to have a service, or be washed, even the cost of the coffin they were to use – after I gave my answer, David's father was consulted. He was also specifically asked, 'Do you want to look this over before it's signed?' It was outright discrimination. If I didn't get on with my in-laws I don't know that I would have any rights."
This consultation with his husband's father took place, said Bulmer-Rizzi, despite Nigel Bulmer stepping in. "The first thing David's father said to them was, 'Marco is David's husband. He is the one [to make these decisions].' He said they shouldn't talk to him but they kept doing it."
It was, he added, "outright discrimination: Is it my belief that if David's father objected to anything I said they would have had issues with what I said? Yes."
Bulmer-Rizzi has written to David Cameron, the Foreign Office, and three MPs urging them to step in.
"I understand they can't change Australian law," he said, "but I'm not asking them to. I'm asking my own country to stand by its own laws. If the British government is aware that other countries do not recognise same-sex marriage they should try to defend what their law says."
Compounding the situation is the place of Bulmer-Rizzi's death. Bulmer-Rizzi conveys the Foreign Office guidance about deaths while overseas: "Normally, if you die abroad you can register the death at the British consulate and get a UK-style death certificate; however, Australia is expressly excluded." Yet if his husband had died just 200 miles east, in New South Wales, which does recognise overseas same-sex marriage, Bulmer-Rizzi would not be facing his current predicament. The death certificate would recognise that they were married and Bulmer-Rizzi would not be asking the British government to issue a new one.
"They [the UK government] should give me an accompanying document that says under the British law I am the next of kin."
When asked to describe his husband, Bulmer-Rizzi broke down and began to read messages sent to him by friends depicting their loved one. "David was incredible: passionate, honest, caring, and loved to fight for justice. He had a heart of gold."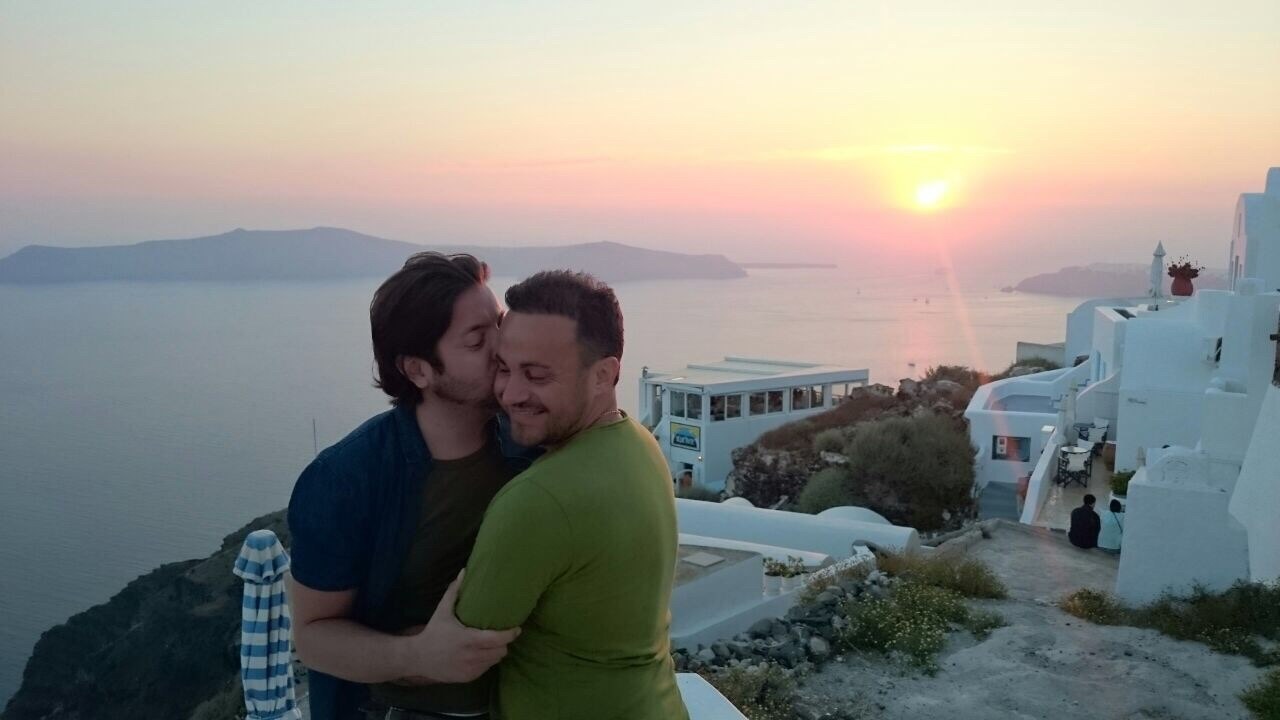 The only consolation for Bulmer-Rizzi has been the outcome of the organ donation.
"This morning we had a visit from our organ transplant coordinator and we now know David's organs had gone to a 40-year-old man with two kids and another person who had been on the organ transplant list for 1,250 days."
He added: "David's life gave this gift to three other people, three families who are rejoicing. There's two children who have their daddy, who won't wake up tomorrow and think about whether or not David was gay. That person will wake up knowing they have a chance and can see their kids grow up."
Bulmer-Rizzi added that his husband will be cremated so he can keep the remains with him when they finally travel home. His father-in-law is equally outraged by what has happened.
"I didn't think I could be hurt any deeper than I have been," Nigel Bulmer said. "I flew out here to support my son-in-law. I'm a 60-year-old man, I've been in the fire brigade for many years, I thought was shockproof. But I was horrified and deeply hurt by the words I heard there: that they're going to put on the death certificate 'never married'. It's not acceptable. It's also not true. I was there. The legislature needs sorting out. This should be brought into public awareness."
BuzzFeed News has contacted the Foreign Office but at the time of publication no response had been supplied.