This Video By The "Mrs Brown's Boys" Star About Marriage Equality Has Gone Viral On Facebook
Brendan O'Carroll's character Agnes Brown encouraged viewers to "grow up" and vote Yes in Ireland's same-sex marriage referendum.
It shows Brendan O'Carroll, the star of the hit BBC1 sitcom Mrs. Brown's Boys as his alter ego Agnes Brown, reading a message to viewers about next month's vote in Ireland on same-sex marriage.
Sitting in her famous armchair, she begins, "I'd like to talk to you today about midget equality," before Rory, the character's gay son, corrects her, saying it's about marriage equality.
"Any two people who feel in love enough should be allowed to get married. What's the feckin' fuss?" she replies.
Rory puts forward the view by opponents of same-sex marriage that allowing it would "change the meaning of marriage".
"I've heard that one before," she says, before comparing homophobia with racism and religious intolerance. "When I was a young girl there was a big hoo-ha about mixed marriages - Catholics marrying Protestants, black people marrying white people, but you know what? They still got married and the world didn't end."
"We all grew up a bit," she adds. "And we all have to grow up a bit now."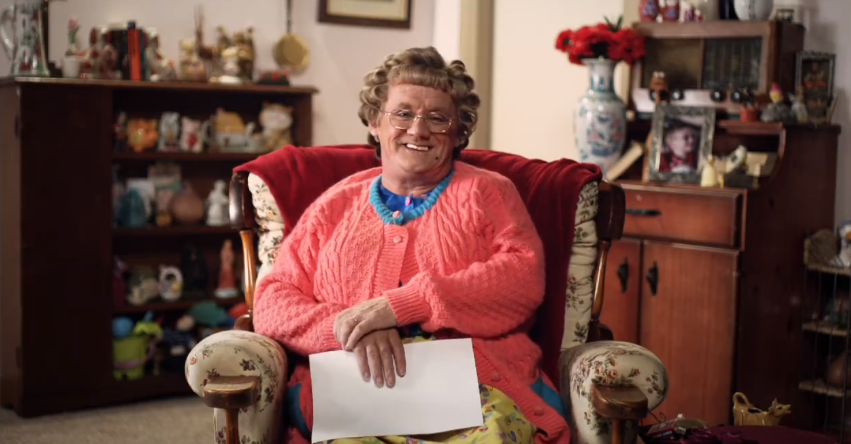 In the most moving part of the sketch, with her son listening in the background, she addresses any parents watching.
"I know some of you think it's not right. All I can tell you from my experience is I can't describe the joy I feel to see my son Rory having the same opportunity for happiness as everybody else's son."
In a further nod to previous human rights struggles, she encourages everyone to vote regardless of their position, reminding her son that "there was a time when women weren't allowed to vote".
"See that's the thing," Mrs. Brown concludes. "Every generation gets a chance to make a big change. And you're going to get your chance on May 22."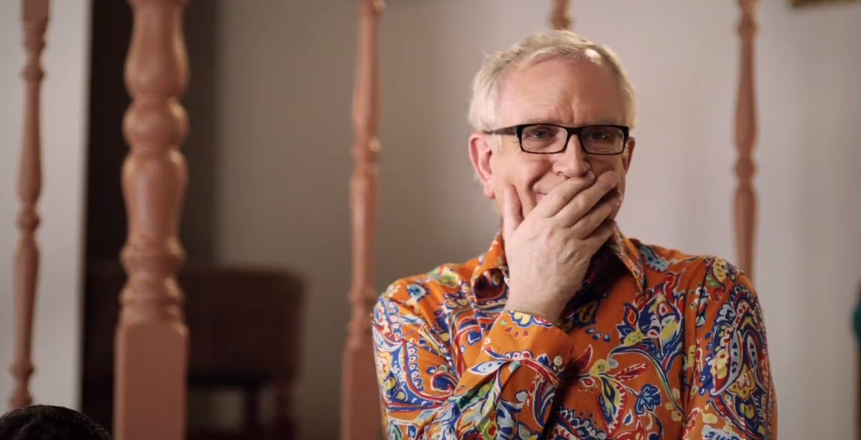 To rescue the scene from seriousness, she ends with: "They asked me to make it funny. These two queers..." before Rory cuts her off with a scolding, "Mammy!"
Last week, Rory Cowan, 56, who plays her son, wore a "Yes to Equality" badge to the VIP Style Awards in Dublin - at which he won Most Stylish Man.
"I knew there would be loads of photographers outside," he told the Irish Mirror. "And I'm out and I'm proud to be gay and wore my badge to send a message and hopefully we'll get the right result on May 22."
Not everyone liked the whole video. Some people with restricted growth were concerned about the "midget" line.