The Northern Ireland Assembly Has Voted Against Same-Sex Marriage For The Fourth Time
Stormont has once again denied LGBT couples the right to marry in Northern Ireland.
An attempt to introduce equal marriage in Northern Ireland has failed by a handful of votes.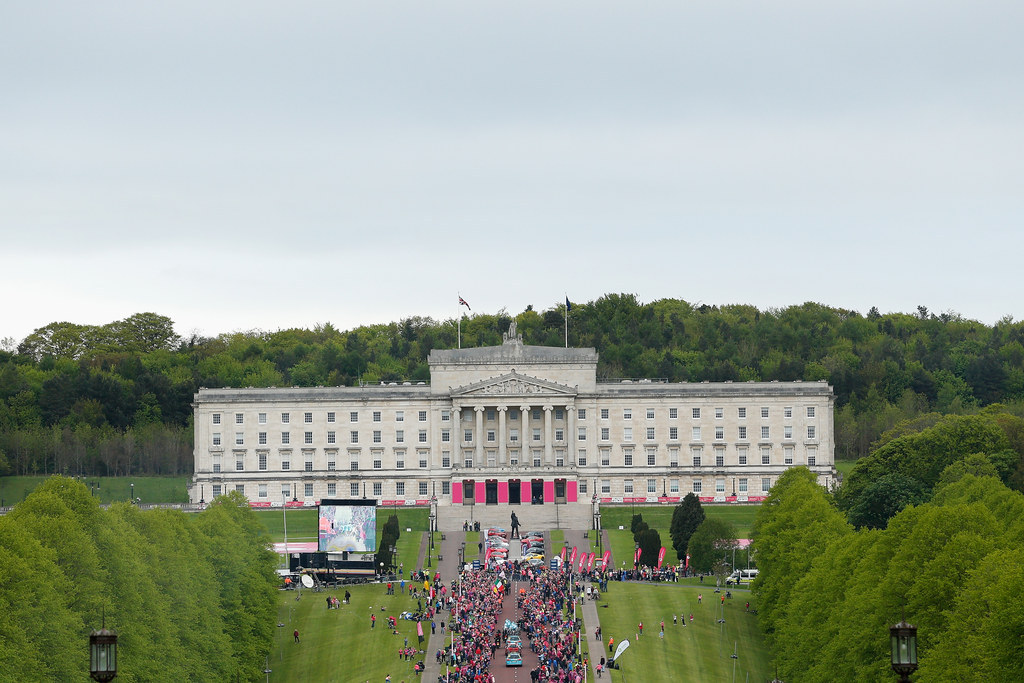 After an hour and a half of debate, members of the Northern Ireland Assembly voted 49-47 against the motion. There were three abstentions.
A block vote from the Democratic Unionist party (DUP), along with support from the Ulster Unionist party (UUP) and the Traditional Unionist Voice (TUV), prevented the motion from succeeding. Three previous attempts have also failed, despite nearly two-thirds of the electorate in Northern Ireland being in favour of marriage equality.
All other regions in the United Kingdom have introduced same-sex marriage.
"We are not surprised that the vote has fallen for the fourth time," Gavin Boyd of the Rainbow Project, an LGBT activist group, told BuzzFeed News.
"All that shows to us is that the Northern Ireland Assembly is incapable of correcting the ongoing injustice of the patchwork of marriage laws across the UK.
"What it makes crystal clear to us is that the anomalies that are created by the marriage inequality laws – the fact someone can be lawfully married in England and when they come home to Northern Ireland they are no longer recognised as married – is an unlawful breach of their rights under the European convention on human rights.
"If the Northern Ireland Assembly is incapable of correcting that anomaly, then it will fall to the courts to ensure – as they did on adoption – that Northern Ireland couples will not be disadvantaged comparative to their counterparts in Great Britain."
A legal challenge to Northern Ireland's marriage laws is expected to be heard in November by the high court in Belfast.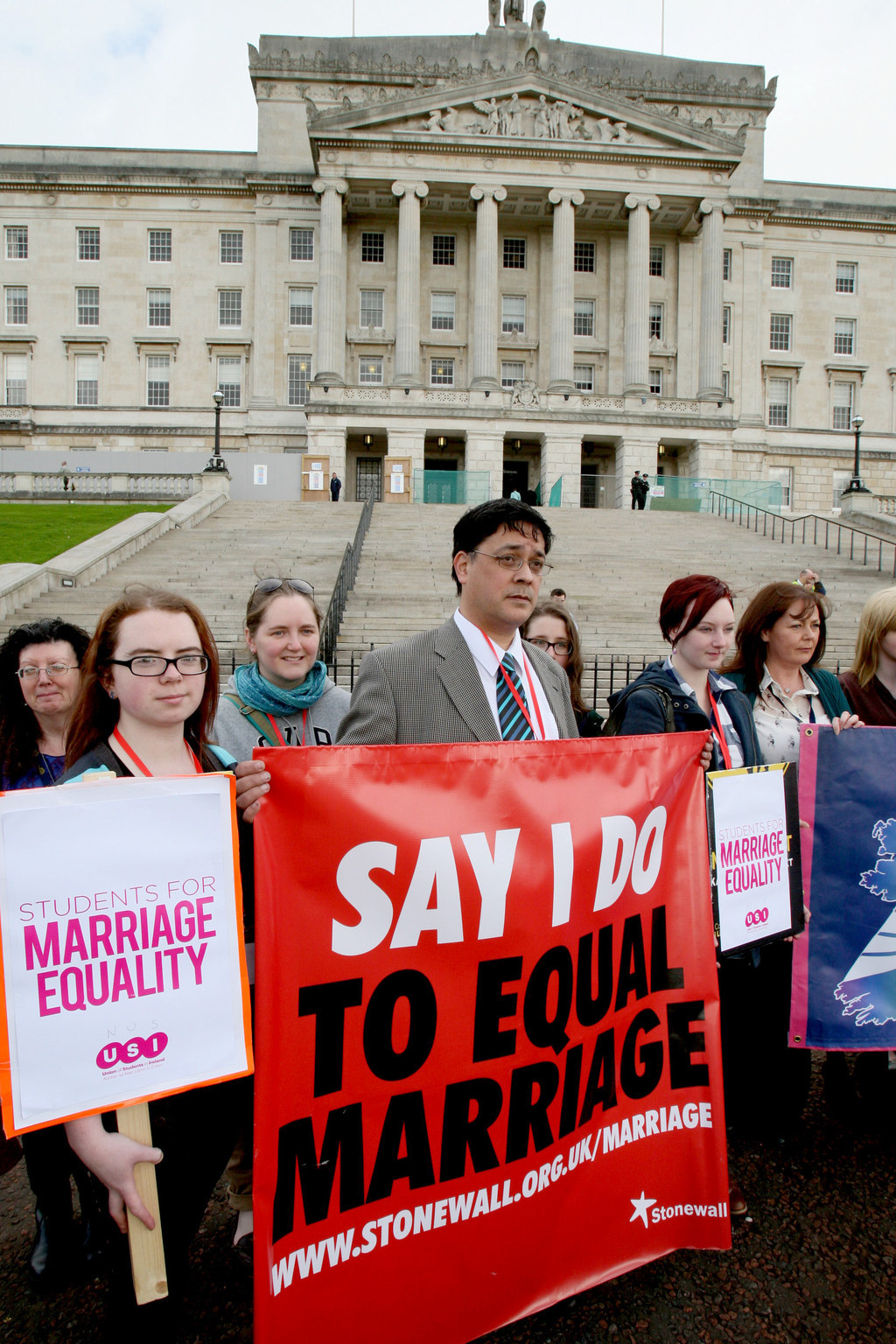 Before the vote, Amnesty International's Patrick Corrigan said:
By their words and actions, too many of Northern Ireland's politicians are making gay people second-class citizens in their own country. That must now end. This vote in the Assembly is a litmus test for politicians' commitment to make Northern Ireland an equal place for all.

Those opposing equality for gay and lesbian couples are on the wrong side of history. According to the last Northern Ireland Life and Times Survey, people here now support a change in the law to allow same-sex marriage by a ratio of two-to-one and that number is increasing every year.

International law is clear that States may not discriminate with regards to the right to marry and found a family, on the basis of sexual orientation or gender identity.

Marriage should be available to same-sex couples in Northern Ireland, just as it is in Scotland, England and Wales and may soon be in the Republic of Ireland. Northern Ireland is being left behind as a discriminatory backwater for gay and lesbian people.

If Northern Ireland's politicians again abdicate their responsibilities, once more it will be left to the courts to uphold the right of all citizens not to face discrimination.