After more than 30 years of HIV/AIDS, Britain is to have its first radio show devoted entirely to the virus, and it's called HIV Happy Hour.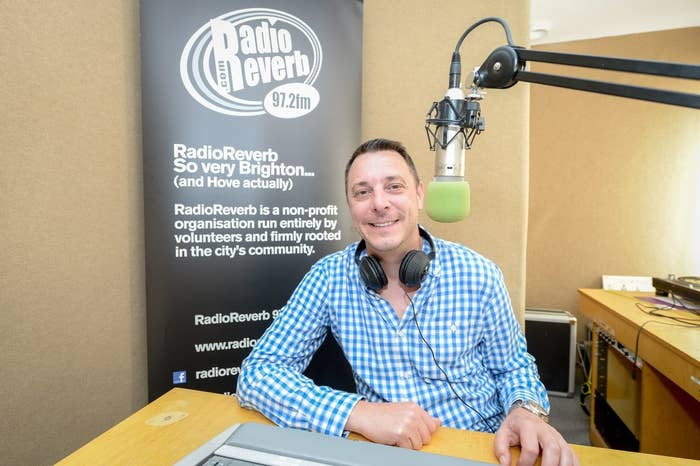 The magazine-style programme, in the mould of Radio 4's Woman's Hour, will mix serious health-related discussions with lifestyle features, music, expert guests, and phone-ins for HIV-positive people.
Having secured funding for the project for the next year, HIV Happy Hour will broadcast its first show on 1 October and will run weekly on Radio Reverb (97.2FM), a Brighton-based station, every Thursday at 7pm. (It will also be available for streaming online, on iTunes and via podcast.)
The landmark show is the brainchild of presenter Paul Thorn, a 45-year-old journalist, author, and activist, who has written a column about HIV for Gay Times and recently published a self-help book called HIV Happy.
"A lot of HIV-positive people hold negative opinions about themselves – there's a lot of internalised stigma – so the programme will try and challenge that," he told BuzzFeed News. "The name of the show appealed to my sense of humour, but also it refers to the fact that there was a time when the goal for HIV-positive people was simply survival. Now that goal is about grasping the second chance in life and being happy."
In the pilot episode, heard exclusively by BuzzFeed News, a searching interview with the head of a care facility for people with HIV sits alongside tips for HIV-positive listeners to set up their own business, and a light chat with a hairdresser about the importance of self-image.
Although not a political programme aimed at government departments or NGOs, there will be politically orientated topics arising over the coming months, including NHS access to PrEP, the treatment that prevents HIV transmission, and adjacent issues such as hepatitis C, and "chem sex" (drug use with sex).
"It's a programme by and for people with HIV," he said. "I want HIV-positive people speaking about their experiences. Some people have told me they're not ready to do that yet so I want to get to the point where people feel able to talk about it. Hopefully this platform will go some way to achieving that."
Thorn has ambitious plans for the show, his first foray in radio. Disclosure – coming out about being HIV-positive – is, for Thorn, one of the key tools for reducing shame, stigma, and ignorance around the virus, and will be central to the programming.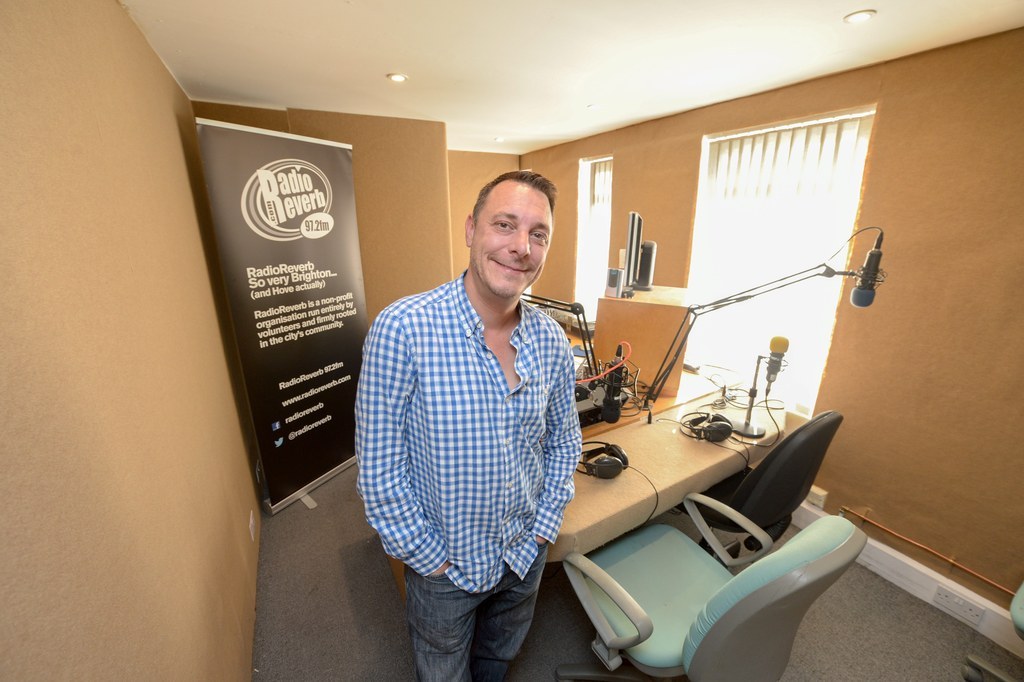 "In the same way as we stood up and said 'I'm gay', people with HIV need to come out," he said. "It's a much more anonymous affair now, being HIV-positive – we don't see people walking around with obvious signs of the virus in the way we did in the 1980s and 1990s. But I have a straight friend who was diagnosed last year and he thought he was going to die. I had to say to him, 'It's simple: Take your pills and get on with your life.'
"A lot of people still hark back to the 1980s as that's all they know and all they've ever heard about it. We need to challenge that. I really hope this show helps to change attitudes. I think it could make a difference."
Other regular radio shows about HIV have previously sprung up in the US, China, and Burundi, but this is a first for the UK. And the very first song played on the pilot episode is "I'm Still Standing" by Elton John.
"It's a song about survival," said Thorn, who adds that the singer would be a dream guest. "I'm still here after nearly 28 years of being HIV-positive, so it's a bit of a middle finger to those who wrote me off."
Thorn was given his diagnosis in 1990 and it was many years before he could become like the name of his show: happy.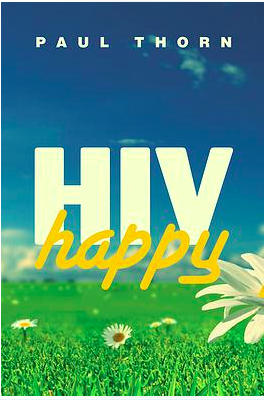 HIV Happy, the self-help book by Paul Thorn and a news story about his activism.
"I had the test in 1988 but it took me 18 months to go and get the result because I was afraid. I was 19. I remember the doctor's words to me exactly. He said, 'I'm sorry, you're so young.' I thought I was screwed. I went and got drunk."
Since then, and before antiretroviral medication was introduced in 1996, Thorn nearly died several times. In the early 1990s, with his immune system failing, he contracted tuberculosis (TB). He was on an HIV/AIDS ward at a London hospital with seven others.
"They all contracted TB too and they all died," he said. "I spent three months in isolation and was told I may never leave that room. I spent three years on gruelling treatment, which included about 30 pills per day and three injections per week."
The day Thorn recorded the pilot episode was exactly 25 years to the day since he received his HIV diagnosis.
"I didn't mention it on the show but it was certainly in the back of my mind. I just thought, 'My god, who'd have thought? I'm 45 next month. I didn't think I'd make 30. I see grey hairs and they make me smile. I'm enjoying watching myself getting older because I didn't think it could happen.
"My biggest regret is I spent my entire twenties being frightened. I had to work hard at finding a way that I could be happy and content with my lot, but central to my philosophy is to not be a victim, to take responsibility, and to be grateful. I'm coming up to my 45th and I'm still alive. I have a life ahead of me."
The reactions from others to the idea of HIV Happy Hour has been very positive, said Thorn – with a few exceptions.
"Some people have asked, 'Is there enough material?' And I've said, 'Oh yes. Plenty.'"