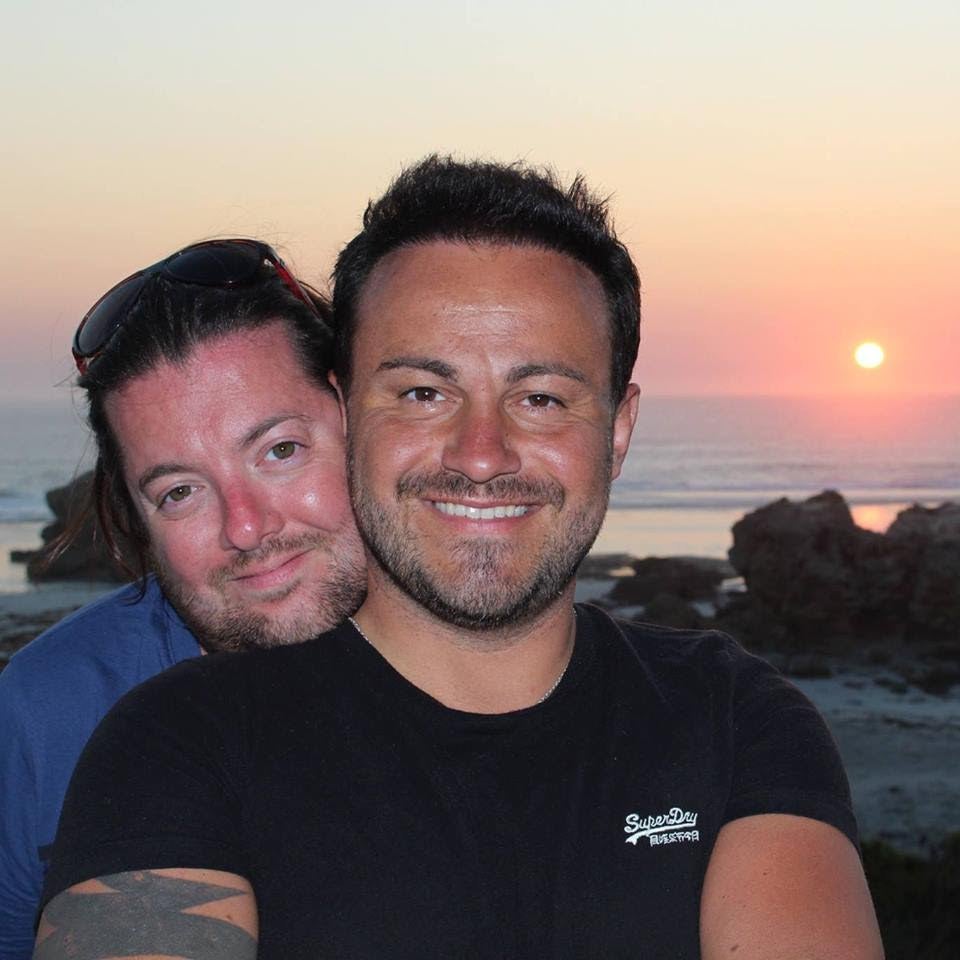 Marco Bulmer-Rizzi and Jay Weatherill, the Premier of South Australia
Jay Weatherill, the premier of South Australia, has personally telephoned Marco Bulmer-Rizzi, the British man whose husband died on honeymoon in Adelaide and whose marriage was not recognised, to apologise for what happened.
Speaking to BuzzFeed News on Wednesday, Bulmer-Rizzi, who was told that his late husband's death certificate would read "never married" because South Australia does not accept overseas same-sex marriages, said Weatherill "phoned me directly. We were on the phone for a good 10 minutes. He apologised. He said he would work on ways they can bring a change to avoid this happening in the future."
Bulmer-Rizzi, 38, added: "They are looking to actively change it through legislation and he told me it would happen in the next few months. He promised me that they would reissue the death certificate once that has happened."
Bulmer-Rizzi's husband, David Bulmer-Rizzi, 32, died suddenly last weekend after falling downstairs at the house they were staying at in Adelaide. The funeral director sought the approval of all death and funeral arrangements from Bulmer-Rizzi's father-in-law, as Bulmer-Rizzi was not considered the next of kin. Weatherill promised to change the law so the state would recognise overseas marriage and to provide Bulmer-Rizzi with a new death certificate stating the correct marital status of the deceased.
"He wanted to know how I was and whether or not I received any other discrimination. We talked about the police," said Bulmer-Rizzi, explaining that one of the police officers kept referring to Bulmer-Rizzi as a "partner" rather than a husband. "We discussed the support we had from the doctors and the transplant team." Bulmer-Rizzi donated his husband's organs to three people who have since had transplants.
Asked how he felt about the call from Weatherill, Bulmer-Rizzi said: "I thank him. I think it's amazing. It's so much further than I ever thought last night when I was wondering what I could do. My mind is blown away that the premier of South Australia called to apologise. It's such an acknowledgment, coming from the top of the state."
The reaction, both in Britain and across Australia, has been swift, with a huge outcry about what Bulmer-Rizzi has experienced, since he spoke on Tuesday to BuzzFeed News.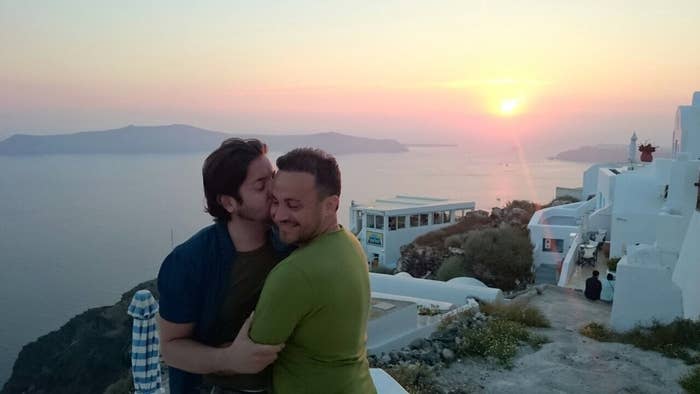 "I'm overwhelmed," he said. "Everybody has been calling." They include Rodney Croome, from Australian Marriage Equality, the country's leading organisation campaigning for same-sex marriage. "I just spent an hour on the phone with Rodney. They're starting a petition. That was quite emotional." Bulmer-Rizzi has also been inundated with messages from members of the Australian public, aghast at what they have heard.
"So many Australian straight people have been calling or sending me messages," he said, "so the fact that both the people and the state are rallying around is incredible."
Bulmer-Rizzi confirmed that he asked again if the original death certificate could be left blank but to no avail. "I appreciate that's not possible," he said, adding that he also accepts that it will be several months before the new one is issued. In the midst of grief, he said, the international response has been incredibly heartening. "It's almost a good day – if it weren't for everything else."
After remaining composed on the phone to BuzzFeed News, Bulmer-Rizzi again broke down when speaking about his late husband.
"He probably would be proud," he said. "I don't know if David would even believe it. The fact that through him maybe this is never going to happen to somebody else is such a good thing."