A puce banner flutters overhead: "Save Queer London". Below stand hundreds, singing, swaying, holding aloft hand-painted signs that read "Protect queer space", "S.O.S. Save Our Black Cap", and "Our Herstory Is Worth More Than Your Money". Dwarfing all – the backdrop to the protest – is one unifying sign: "We Are The Black Cap".
It is six days since the abrupt closure of Britain's oldest LGBT venue, and as spring sunlight exposes the grime of Camden High Street, the crowd chants, repeating the message, "We are The Black Cap". The refrain is an echo of a deeper, older cry: We are under threat. Police, concerned by the numbers, have cordoned off the protest and closed a lane of traffic. Officers lurk on the perimeter, scanning. They can sense the mood.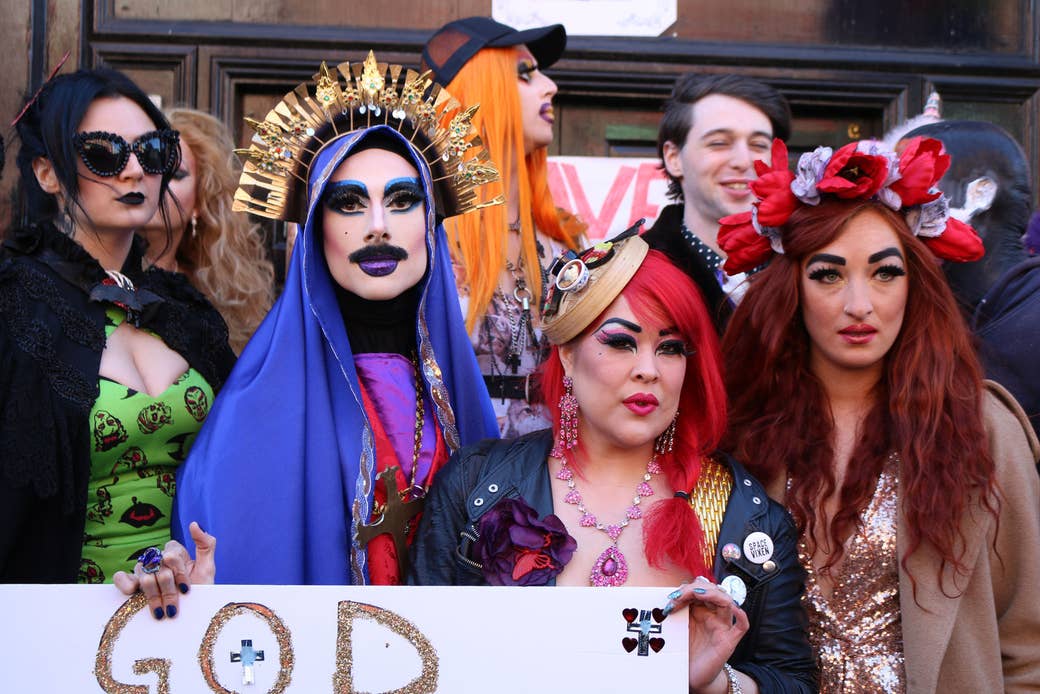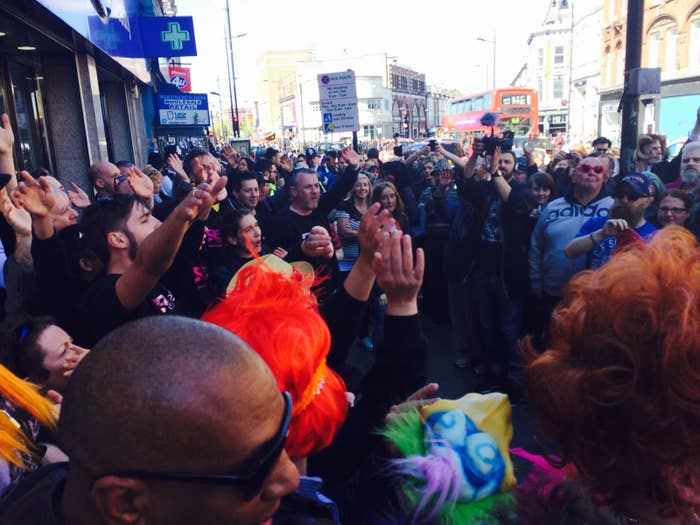 A wrecking ball has come to queer London. More than a dozen venues have been shut in the last five years, and the process is quickening. It threatens not the ne'er-do-wells of the pub and club scene, but the icons of LGBT nightlife. It came for Madame Jojo's, The Joiners Arms, and the Candy Bar, as well as all four gay venues in Islington, and now the reaper stands over the Royal Vauxhall Tavern. The end of The Black Cap was the final straw.
Everyone is here to protest. The antique drag queens: Titti La Camp in taffeta splendour, manning the megaphone; Sandra, out of drag, slipping in to rasp down the mic. The new wave: Lola Brow and Scarlet O'Hora, female drag artistes from The Familyyy Fierce; a woman made up as Frida Kahlo – 'tache and 'brows painted on, felt-tip-style – because "she was bright and colourful and she would care about this"; and Meth, drag's latest star, towering above, rivers of orange hair spilling over kitten-patterned leotard. Liberally pierced lesbians hold hands. Men with painted faces fail, despite the colour and glitter, to mask their expressions: defiance, hurt, fury.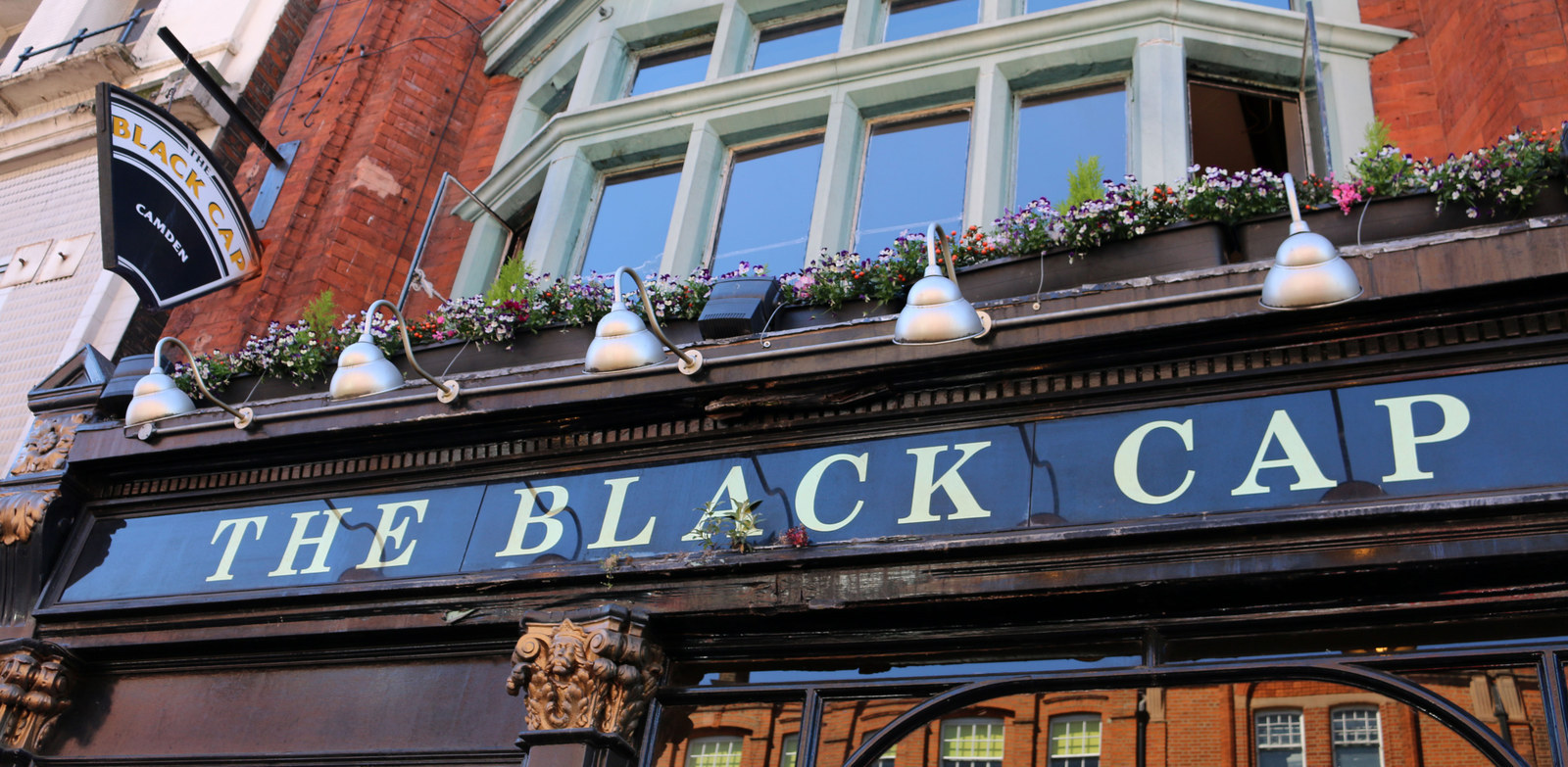 A nun in purple, with a gold halo, prays. A tall, graceful young man stands in silence, ram horns jutting from his skull. LGBT Ugandans, having fled unimaginable persecution for the comparative safety of London's embrace, cling together. Punters swarm and rage – their local has been taken. Performers and community leaders orate, a call and response of horror against an enemy no one can see and everyone can feel: development, gentrification, greed.
There is nothing new about fears for LGBT spaces. Twenty years ago, as Manchester's gay village swelled, attracting straight people en masse – marauding hen parties, stag dos on the lash, gangs and dealers, beatings and turf wars – a thousand earnest discussions took place. The questions were posed: How do we resist the influx of so many straight people? How do we retain the spirit of our place? Little was done. Businesses boomed and
multiplied. As the overwhelmingly gay grid of streets around Canal Street became more mixed, a resigned consensus was reached: The village was a victim of its own success.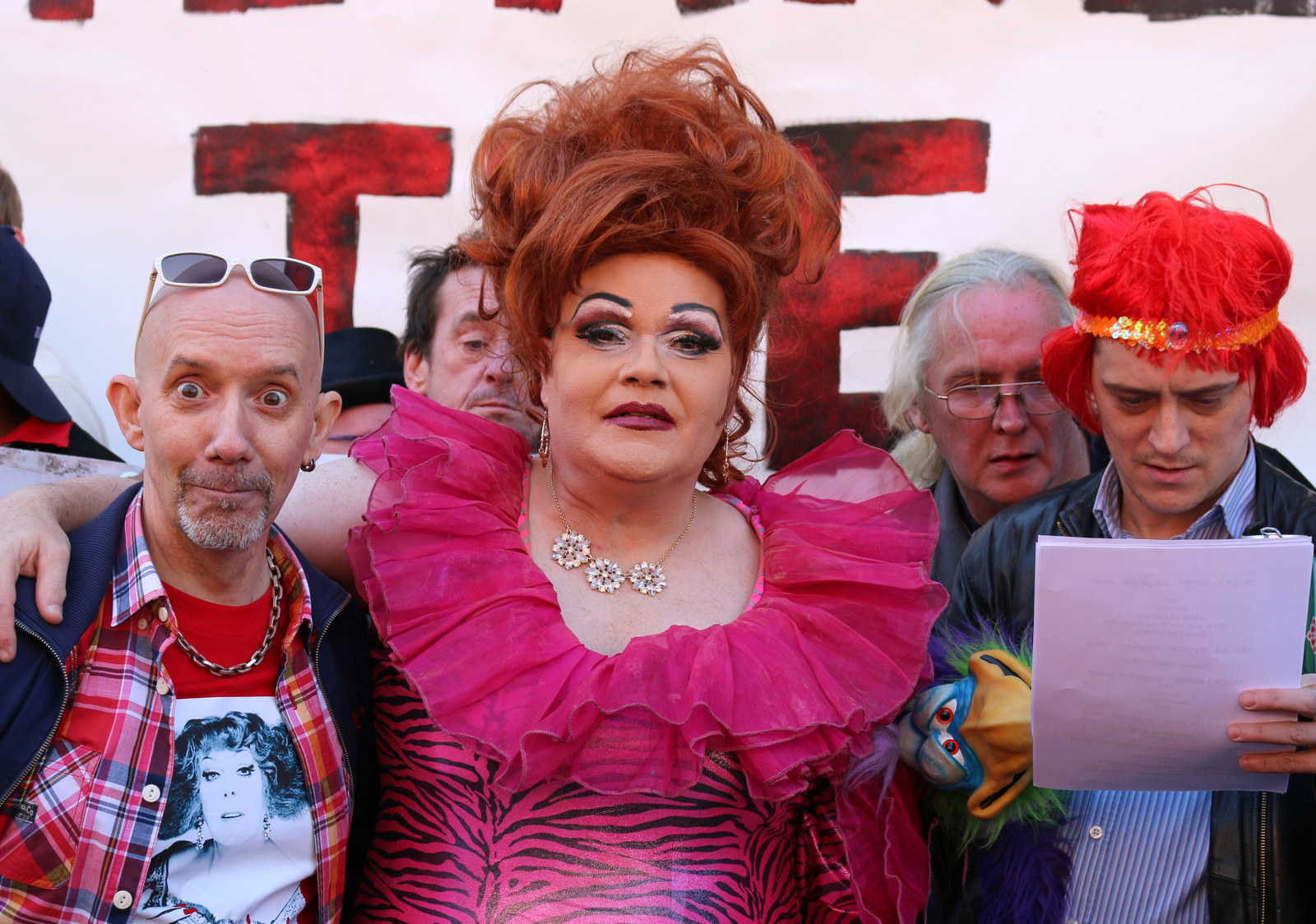 In the '00s, the explosion of the internet and phone apps amplified concerns about the scene, with technology blamed for the closure of bars, cafés, and clubs. But the story today is different, and so too is the reaction. Campaigns to preserve individual venues are raging as links between them form. People who have never before been involved in activism are being galvanised.
"What happened last weekend was a tipping point," Kate Woodrow-Cheong, a deacon at the LGBT-inclusive Metropolitan Community Church, tells BuzzFeed News while standing in the throng of the protest. "Because it's not just an isolated incident – it's a decimation of queer spaces in London." Aside from the uniquely glittery heritage of The Black Cap – decades of drag icons, from Regina Fong and Lily Savage to, latterly, Bianca Del Rio, have performed there – its presence today is, was, keenly felt.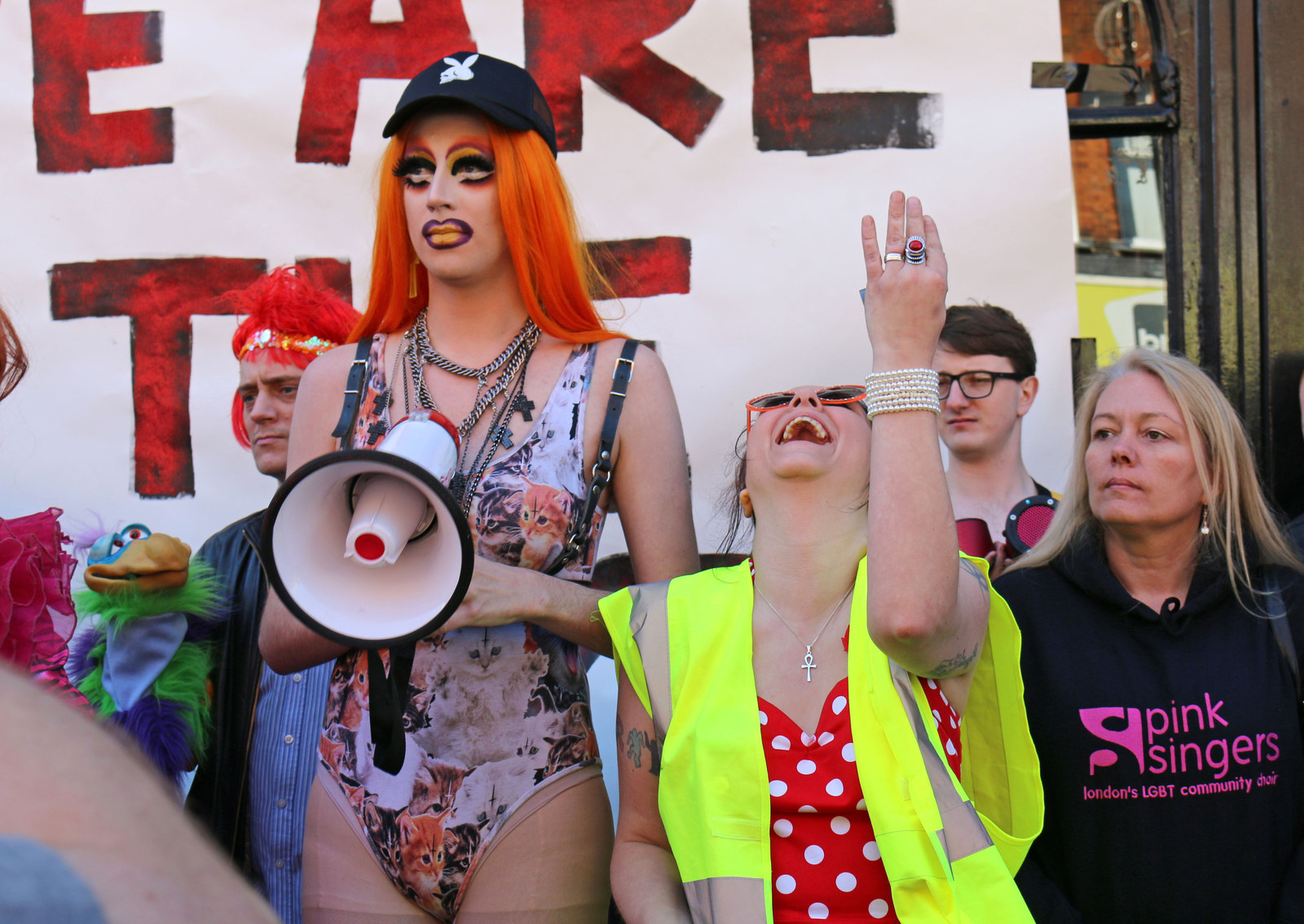 "We have a lot of vulnerable people who come to our group – young people who've been abused by their churches, LGBT asylum-seekers – and every Sunday we take them to The Black Cap," says Woodrow-Cheong. "It offers a safe space, a new feeling of understanding, for people who've had a really horrible time. It's not just a building; it's a community."
Debbie Davis, a fellow deacon at the church standing beside Woodrow-Cheong, is worried about the wider picture too.
"We're not just being pushed out of Soho any more," she says. "We're being pushed out of London. Camden? It's the heart of alternative London."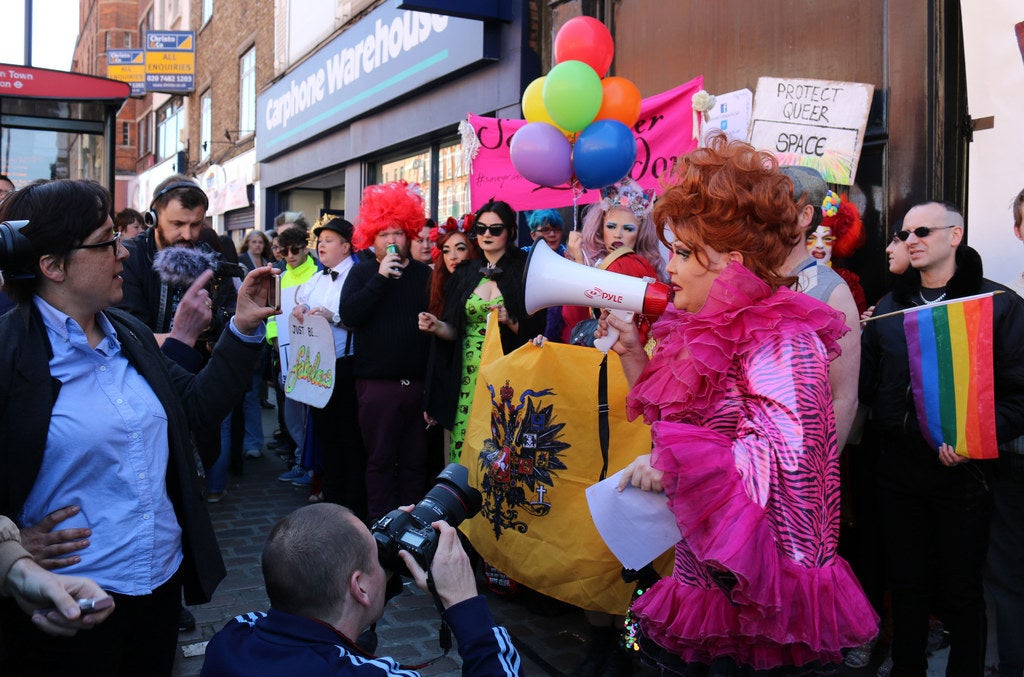 Titti La Camp brandishes the megaphone.
"We've had people on the gay scene telling each other, 'If you don't use it, you'll lose it,' but the truth is, it [The Black Cap] was being used," she tells the crowd, to cheers.
"They've had us blaming each other, when the blame lies solely with Faucet Inn [the pub's owner]. We're living in a climate where they want flats for rich people. They are destroying our culture and our history. They've put two proverbial fingers up at you and shut these doors."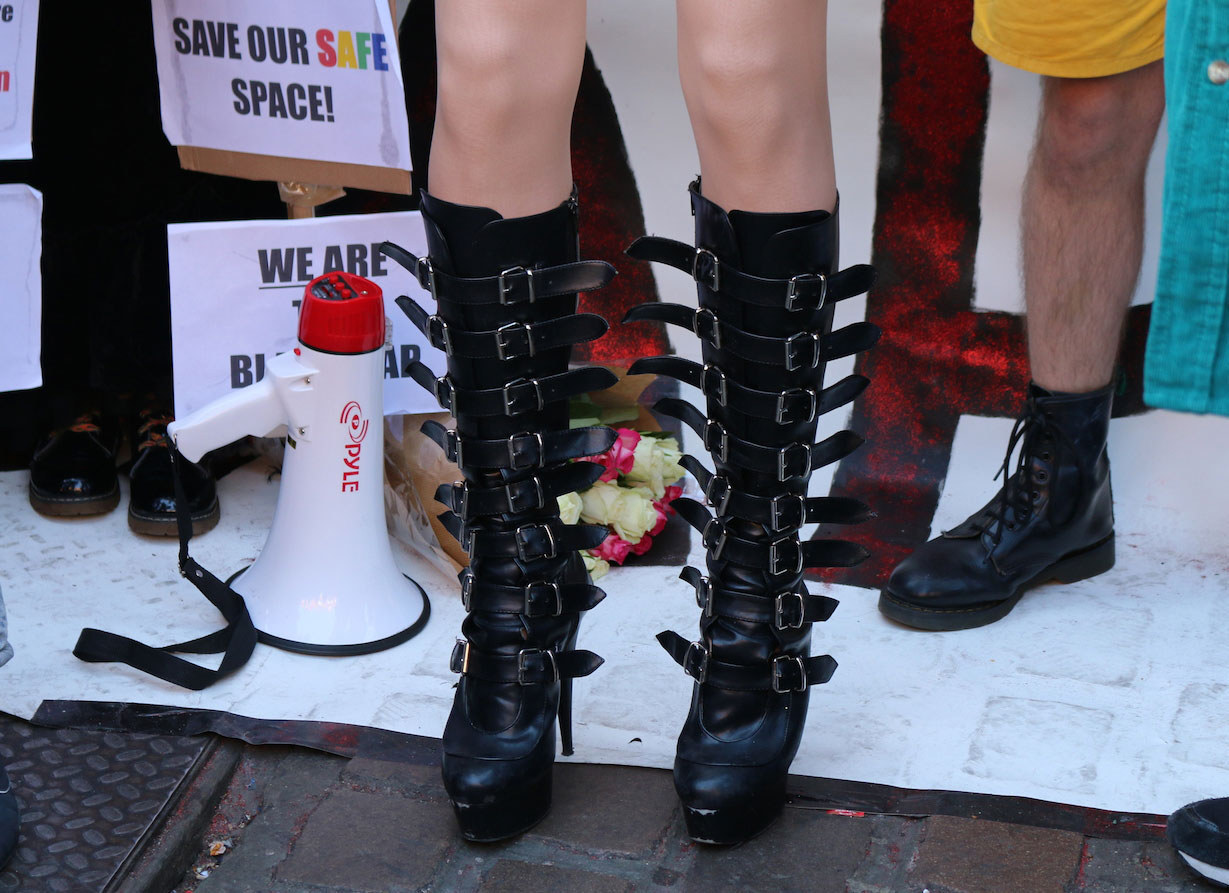 But behind the colour of pavement protest lies a stark threat to owners keen to monetise LGBT spaces: legal challenges wielding fresh policies to protect buildings of cultural import.
The Localism Act of 2011 provided a new weapon against developers: the asset of community value (ACV). Community interest groups can apply for this status to be stamped on a venue. If granted, the building cannot be sold without the local authority being informed, and a six-month stay of execution must be granted if the group wants to raise funds to buy it. By March 2015, 600 English pubs had been given ACV status, and the Plunkett Foundation – a rural development pressure group – called for the six-month period to become ten months to give communities more time to find the money. So far, dozens have done so.
The problem for The Black Cap was that ACV status came too late.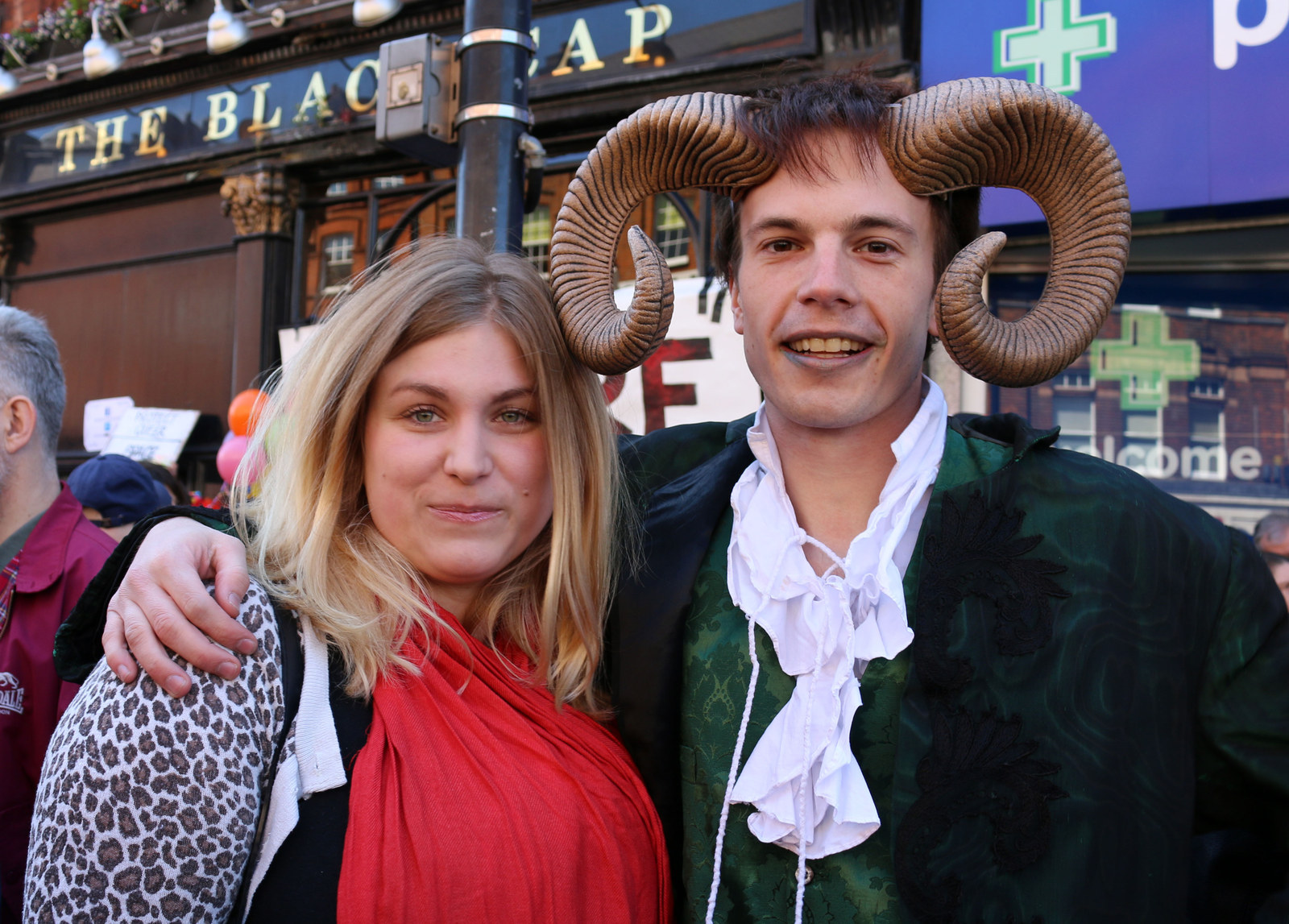 "I've been involved in this for four years, since Faucet Inn took over the venue," promoter and writer Spike Rhodes tells BuzzFeed News.
"We had ACV granted but because the company had already sold it in December, after they overturned the first application [for ACV status] by finding a flaw which even the council didn't know about, by the time we got the second application approved they'd already sold the place."
The speed of closure surprised everyone.
"It was a big shock," adds Rhodes. "Because of its 50-year history, everyone thought The Black Cap was safe."
Steve Lowe, another member of the Metropolitan Community Church, says: "I met the manager on Tuesday evening [two days after the closure], and he said the first he knew about it was on the Friday, and he spent Saturday looking for new jobs for his staff."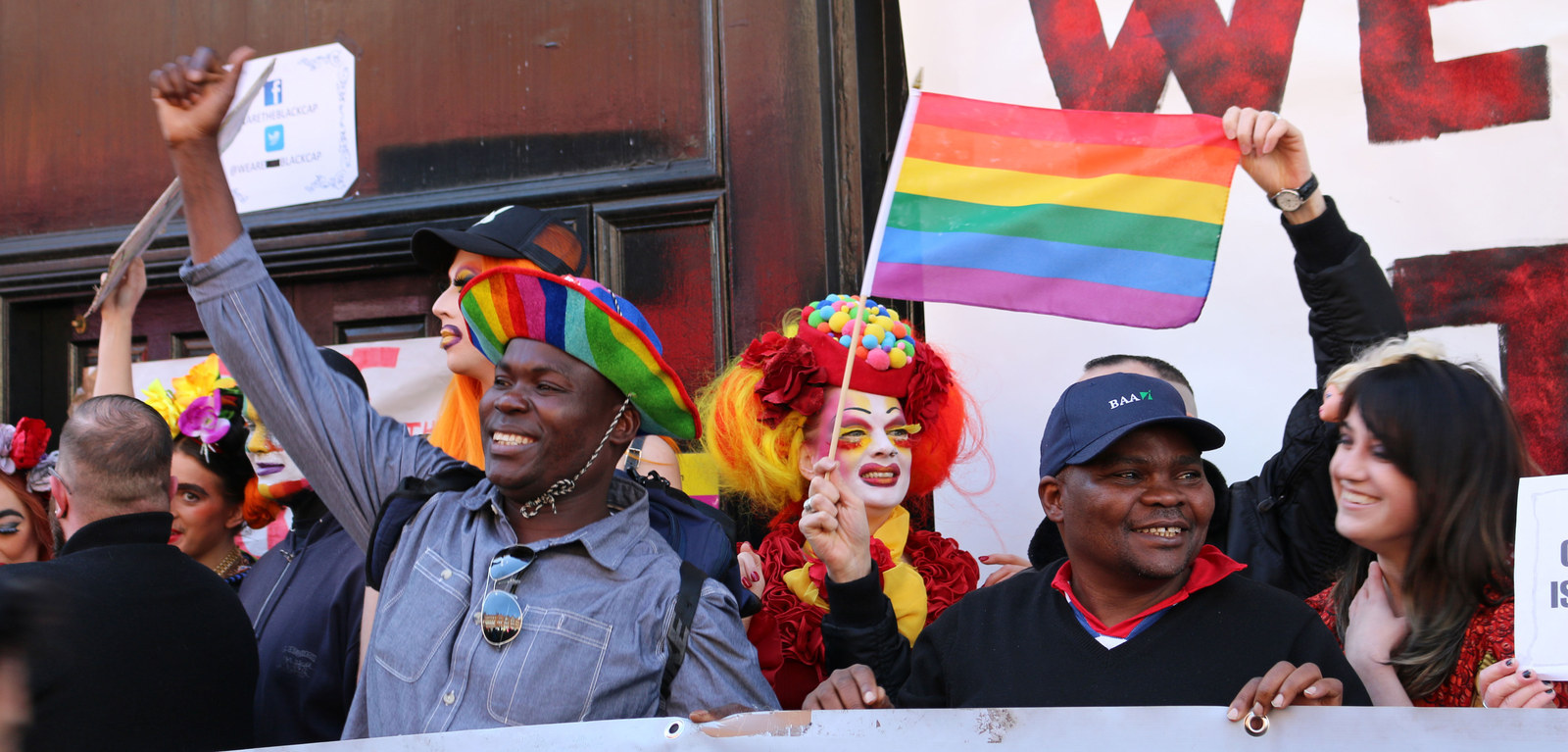 As the Save The Black Cap campaign surges on social media, with hashtags, Twitter accounts, and a Facebook group, Camden LGBT Forum, a local pressure group, has also stepped in. Nigel Harris, its director, tells the protesters:
"I'm thrilled to say we've got cross-party support in Camden council and we're all working together to do everything we can. We've put a petition on change.org – let's get 100,000 signatures." Applause erupts. Local politicians are backing the campaign too. Messages from Tulip Saddiq, Labour candidate for Hampstead and Kilburn, and Diane Abbott, currently seeking re-election as the longstanding MP for Hackney and Stoke Newington, are read out to a chorus of cheers.
Recent precedent offers raised hopes for the bar, whose gay patronage stretches back to 1965. The Yard, a Soho institution built around a centuries-old stables off Rupert Street, successfully fought off a bid by developers last month. Westminster city council denied the application to build flats above the venue thanks to the vast Save The Yard campaign. Over 600 submissions from around the world were sent to the council – including one from English Heritage – supporting the bar's preservation. The Yard tells BuzzFeed News that the outcome of a second application is due imminently.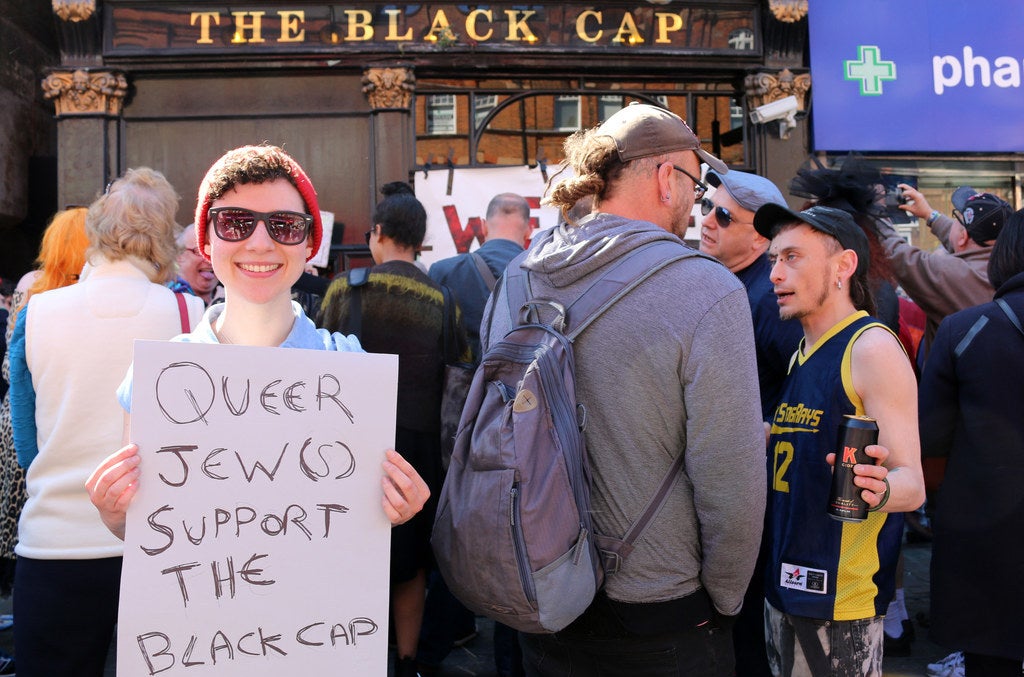 And there is further cautious optimism surrounding The Joiners Arms, the East End's alternative LGBT haven, which closed in January in not dissimilar circumstances to those of The Black Cap. ACV status was granted and then appealed by the developers in time for a sale, but the sale was closely followed by the status being reinstated. Jane Clendon of Friends of the Joiners, the group fighting to save it, tells the assembled protesters:
"This is only the beginning of the struggle. They still plan to demolish the pub, but the ACV status says it must be a gay pub and we must have a community centre with it. We're in negotiations at the moment. But we will take whichever actions are necessary, and we would ask everyone here to support this campaign. This is happening all over London. They just want to demolish whatever stands in their way in order to make residential property and big fat profit. We must join together as one."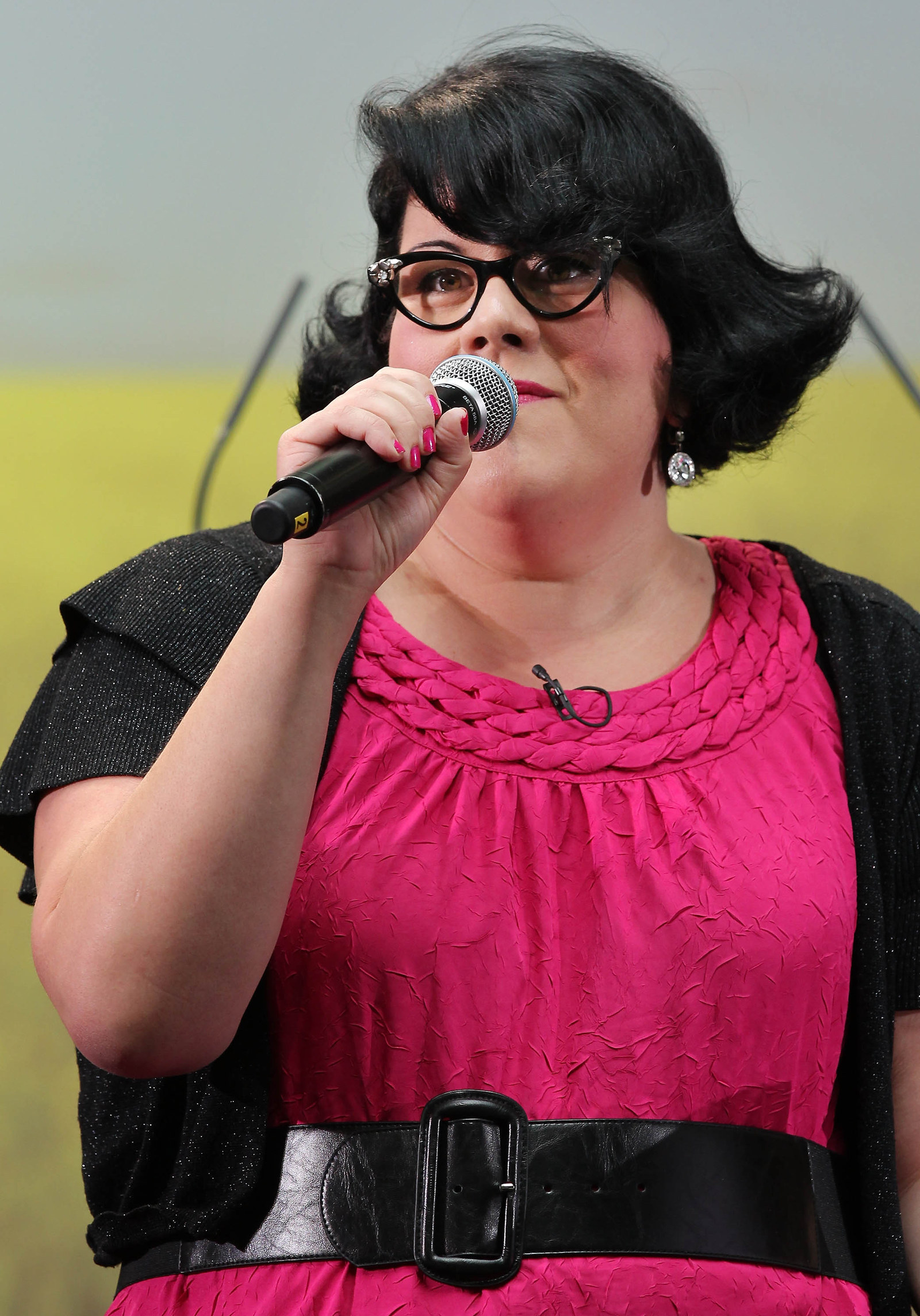 The day before the protest, a new campaign to conserve the Royal Vauxhall Tavern, aka RVT, was made public, backed by Stephen Beresford, the BAFTA-winning writer of Pride, last year's hit film about Lesbians and Gays Support the Miners. The RVT's history is not merely long – LGBT customers have been coming since the 1960s – but deliciously anarchic. Lily Savage started a riot there in 1984. Freddie Mercury took Princess Diana – dressed in a man's tuxedo – for a night out there in 1988 after an afternoon on bellinis with Kenny Everett. Legend has it that she went unrecognised, as the moustachioed gentlemen there were more interested in each other.
In this decade, David Hoyle, one of our great grotesque performers, sparked noisy unrest – bottles and chairs lobbed – when half the crowd turned on him during a debate at the venue with trans reality star Lauren Harries. And Duckie, its Saturday night cabaret of unhinged excess, has delighted crowds for two decades. Broadcaster Amy Lamé, Duckie's mother hen host, is leading the campaign for the venue's protection, called RVT Future.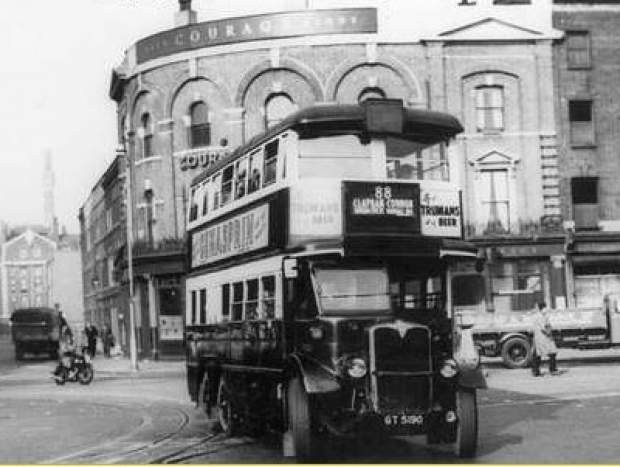 "Our history is being erased from the streets of London," she tells BuzzFeed News. "This is because of a property boom. It's not like they're shutting down decrepit places no one wants to go to and turning them into flats. The RVT and The Black Cap are thriving businesses. At what cost do we allow this to happen? Ours is a history that's not in the history books.
"It really is about greed and a complete disregard for our history and community in the name of 'progress', which really equals rampant capitalism. What happened with The Black Cap is disgusting. It feels like ideological warfare."
Whether or not there's been a deliberate attempt to extinguish gay culture, a cold reality remains: Many LGBT venues now sit in areas where land has become so premium as to make selling for redevelopment a tempting proposition for owners.
"There's a housing crisis which is not being addressed at all," adds Lamé, "by either the government or the mayor, pushing up property prices."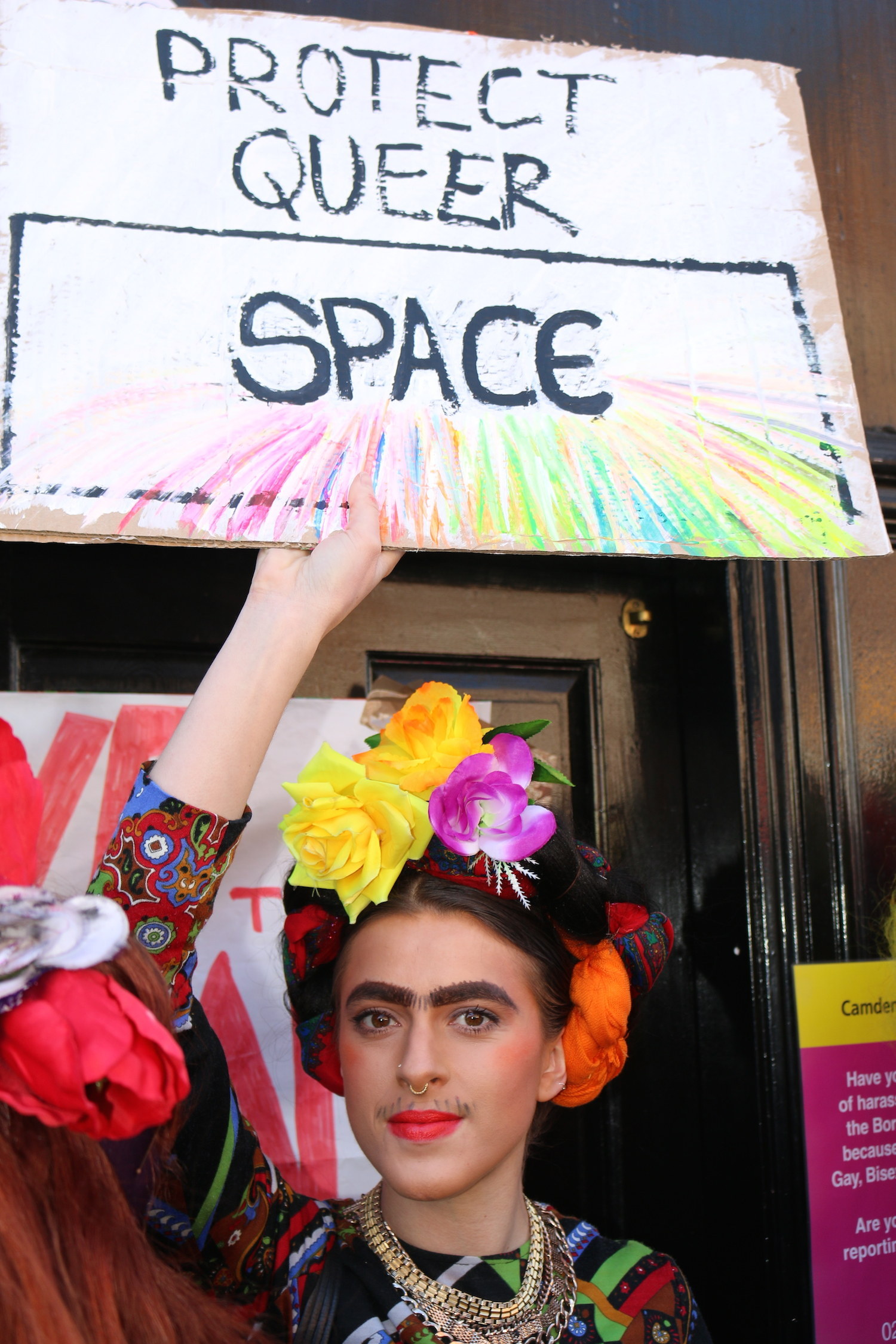 She insists that the owner of the Vauxhall Tavern – Immovate – won't speak to those who work and perform there, despite several attempts to initiate a conversation.
It is a claim echoed by Ben Walters, a writer and producer who's also fighting to keep the RVT from developers, who says at the protest, "They haven't returned our calls."
RVT Future is a seemingly apt name. Not only have those behind it achieved ACV status, but they're now attempting the ultimate trump card against development.
"We've made an application to English Heritage to get the building listed," says Lamé. "We'll find out in a couple of months whether that's going to happen or not – we put the application in in January. We've been working on this
campaign for eight months because we knew the pub had been sold. Immovate have not said what they want to do with it, but they are an international property development firm: Hmmm, I wonder if they might want to knock it down and build flats. It doesn't take a genius to work it out."
If RVT Future succeeds, history will be made. The Royal Vauxhall Tavern, a Victorian building that sits on a site that for 200 years formed the Vauxhall Pleasure Gardens, a playground of entertainment, sex, and cabaret, will become Britain's first venue to be listed on the basis of LGBT history.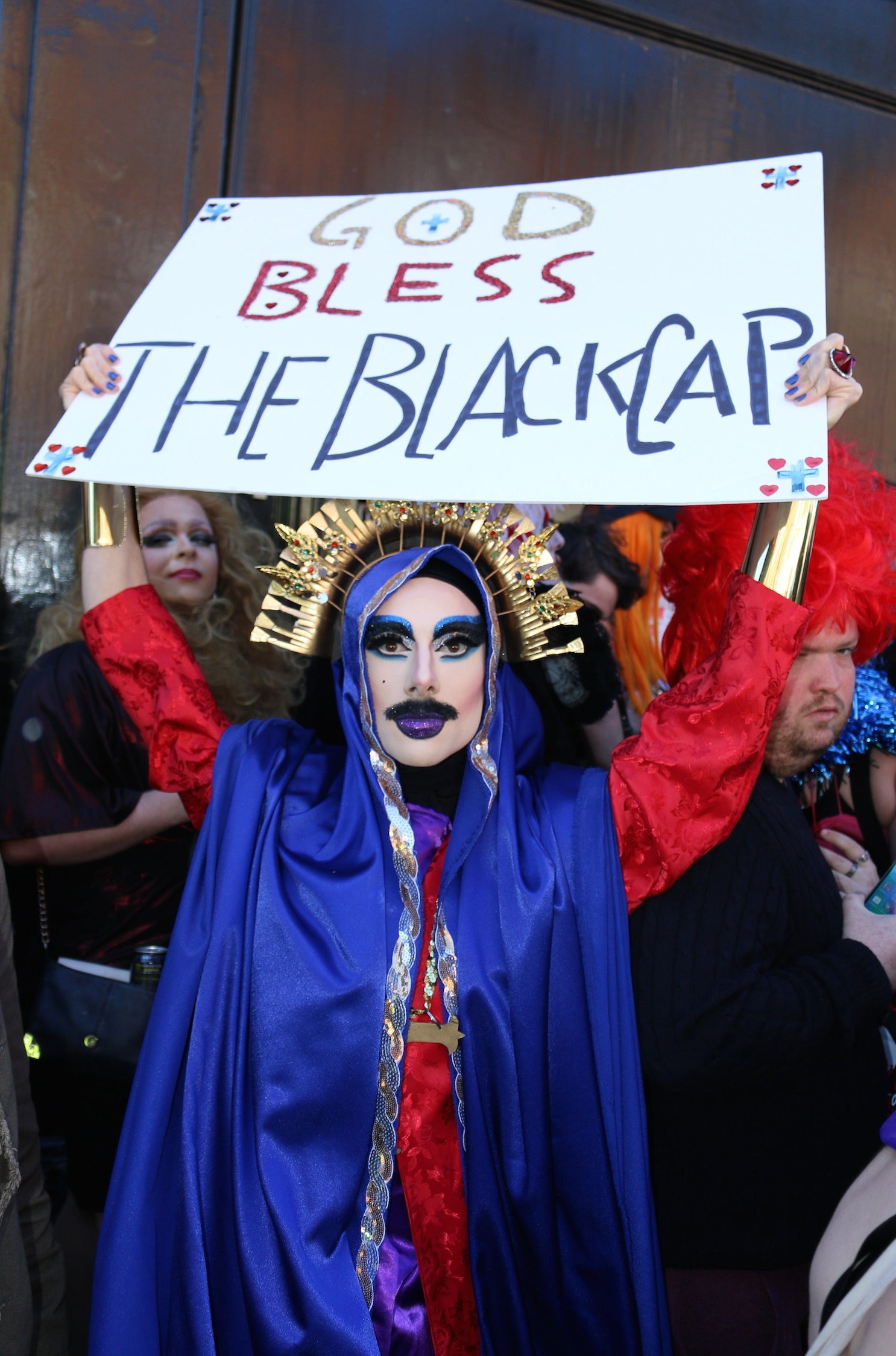 The local council, says Lamé, is supporting RVT Future, although Immovate is contesting the application. Hardly surprising, given that, according to Lamé, "If it's listed it will lose value by about a £1 million overnight because they won't be able to do anything with it – they won't be able to demolish it, for a start."
In tones arch enough to conjure Bette Davis, Lamé adds that if all else fails they will "get the drag queens out and then they'll be sorry".
As well as doing that, The Black Cap has already secured at least a temporary measure to ensure its spirit continues – three to four nights a week of drag cabaret with its own performers at the nearby Golden Lion pub. (There are also plans to hold a vigil outside The Black Cap every Saturday afternoon.)
As news emerged of this success, so too have plans about the future of The Black Cap. After Camden council's rejection of planning applications to turn it into flats, the building, which dates back to 1751, is to be turned into a "restaurant/café/bar-type establishment", according to Paul McGill of Camden Securities, its new owner.
The improbable tale of The Black Cap – a blistering oasis for the different reduced to a gastropub – may yet prove incendiary. Lamé's wry threat is not without historical weight.
When police raided – yet again – New York's Stonewall Inn in 1969, just days after the death of Judy Garland, they were not expecting what happened next: Drag queens fought back with fists and bottles and brandished heels. Days of riots erupted, centuries of persecution and degradation finally pushing the marginalised to shout and cry, in unison, "enough". The gay rights movement was born.
And as protesters grow angrier outside The Black Cap, Father Bernard Lynch, the first Catholic priest to tend to those dying of AIDS in 1980s New York, takes hold of the megaphone to evoke the genesis of LGBT consciousness.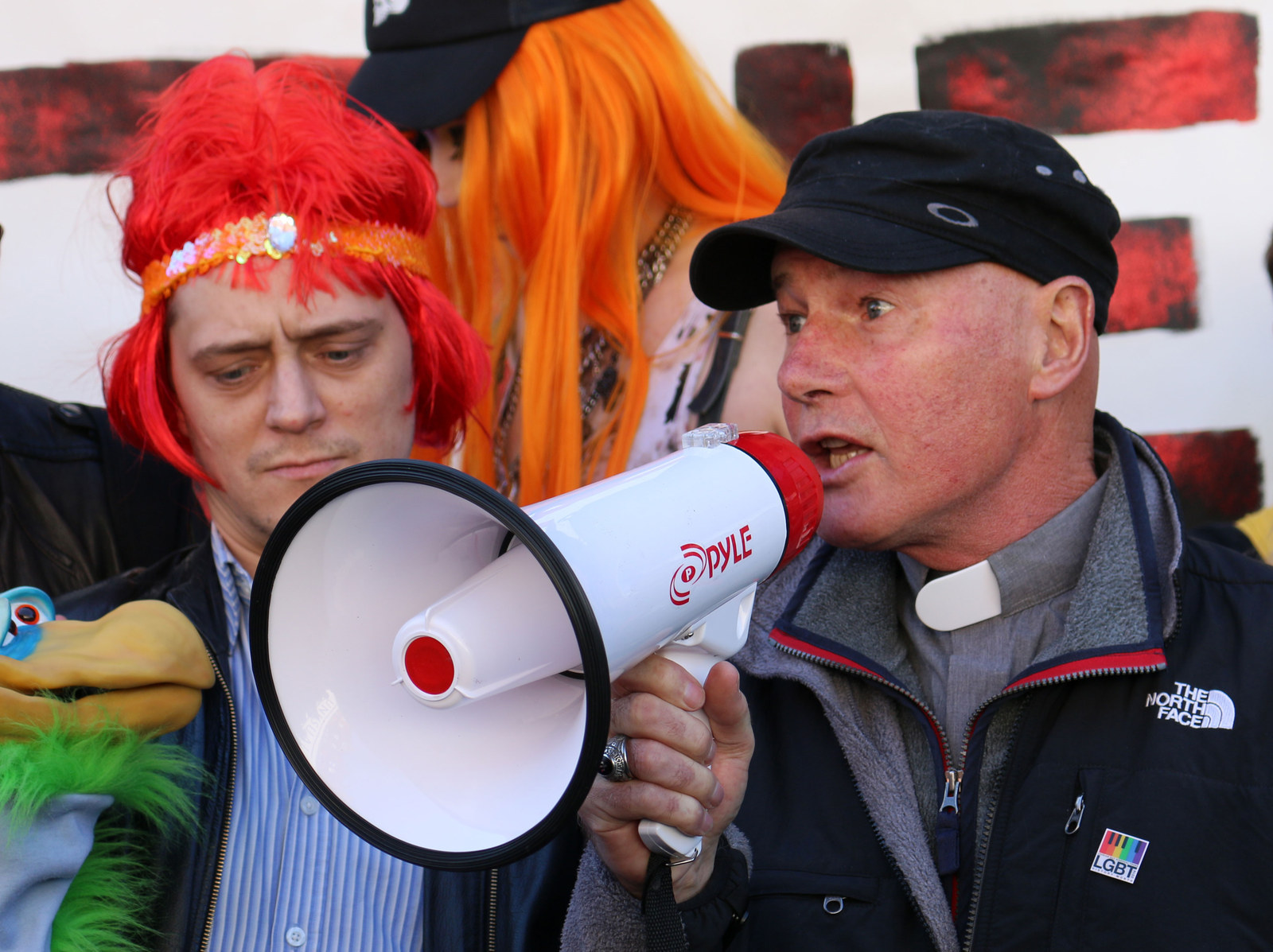 "This place, the cathedral of drag queens, the drag queens to whom we all owe our freedom, drag queens who led us from Stonewall to this very place today: We in the name of the drag queens give thanks, and we protest, and…" As the crowd roars, he adds, with biting intent: "...we're going nowhere."
Faucet Inn and Immovate did not respond to requests from BuzzFeed News for comment.