Gay "Cure" Group Investigated By Police For Handing Out Leaflets On The Tube
Core Issues' response to Boris Johnson banning their bus advert could be a breach of the law.
Police launched an investigation after this leaflet was distributed to passengers on London's Metropolitan line during the election yesterday.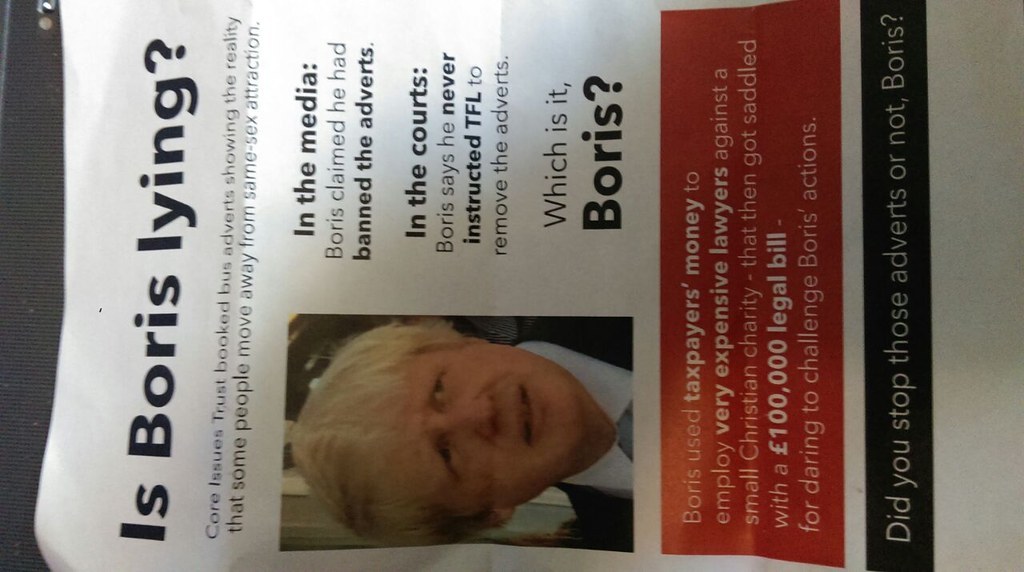 It asks "Is Boris a liar?" after the mayor of London stepped in to prevent the gay "cure" group's adverts appearing on the side of London buses.
Boris Johnson's intervention, in April 2012, prompted Core Issues – a Northern Ireland-based Christian group that claims it can help turn people away from homosexuality – to challenge the decision in court.
It lost in the High Court last year. And this leaflet claims the case cost it £100,000. Its main accusation, however, is that Johnson, who was today elected MP for Uxbridge, misled either the press or the courts by publicly "banning" the adverts while saying during the legal proceedings that he didn't.
This is the bus advert Boris Johnson prevented from appearing.

It's a response to Stonewall's famous "Some people are gay. Get over it!" campaign.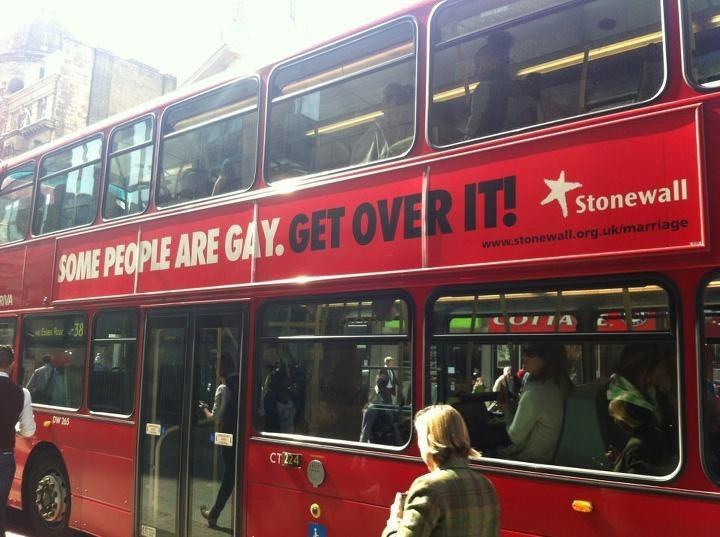 A passenger who'd been handed the flyer contacted BuzzFeed News to say they were being given out and put on seats.
The passenger told BuzzFeed News that Transport for London was unaware of the leaflets.
The problem for Core Issues is that distributing anything on the underground without permission is against one of Transport for London's bylaws.

The passenger's partner said he was also concerned that the leaflets violated election laws, as they were political in nature and distributed while polling stations were open.
A police spokesperson told BuzzFeed News that they are investigating the incident.
"We are aware of an issue relating to the distribution of politically motivated leaflets on rail services on the Metropolitan line during the course of Thursday, 7 May," duty officer Anthony Capon told BuzzFeed News. "We thank those who have brought the issue to our attention and will now seek to investigate the matter in the most appropriate manner."
A Transport for London spokesperson told BuzzFeed News:
"We don't give people permission to flyer tube trains at any time. It's not something we allow to happen. It's probably a bylaw offence but in terms of whether it's an offence under election law I don't know."
Following Oswald's claim that Christian Concern, the Christian pressure group, printed the leaflets, BuzzFeed News contacted Christian Concern, but it has not responded. BuzzFeed News also approached Core Issues, which did not immediately reply to requests for comment.