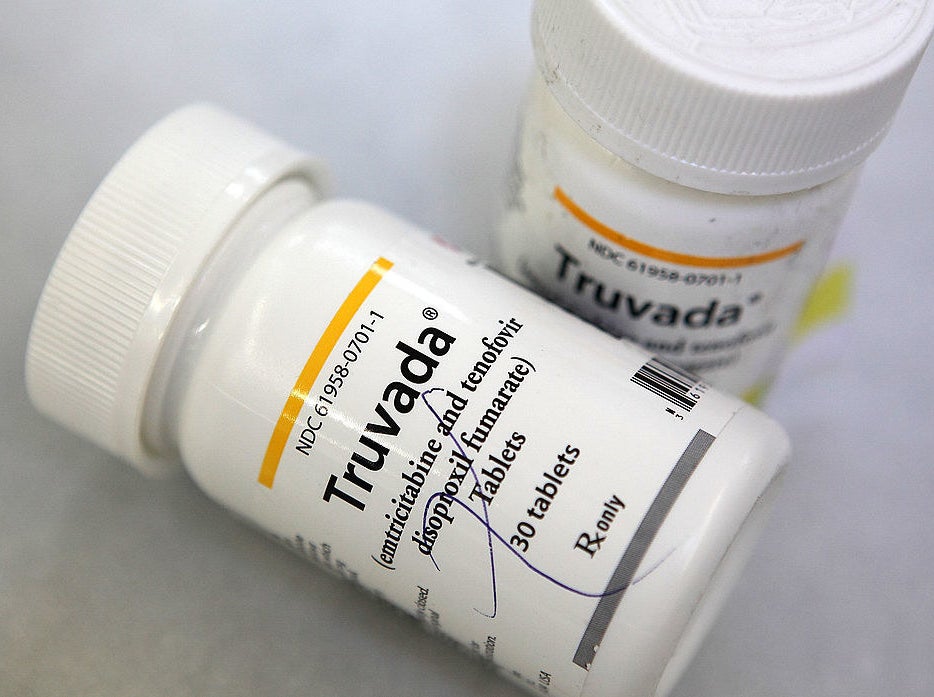 People at very high risk of contracting HIV who took part in a groundbreaking NHS study into the drug that prevents the virus have been told that they will no longer be given the medication, BuzzFeed News can reveal.
The decision to stop supplying the drug to the participants now that the study is over comes despite indications from NHS England earlier this year that this would not happen. Britain's leading HIV charity has warned that it is a statistical certainty that some of these participants will now become HIV-positive.
The 545 gay and bisexual men who volunteered for the PROUD study were selected on the basis that they were particularly vulnerable to infection and were willing to take one pill – called Truvada – a day, in an HIV prevention regime called PrEP (pre-exposure prophylaxis).
The PROUD study, conducted over two years, became a world-leading investigation, with its conclusions used internationally as evidence of the medical efficacy of providing the drug to those most likely to contract HIV. It found that PrEP reduces the risk of transmission by 86%, and that those who take the drug are no more likely to contract other sexually transmitted infections.
Some of those selected for the study are in relationships with HIV-positive people, some had volunteered after at least one unprotected sexual encounter within a three-month period, and others had been identified by clinicians as very likely to acquire the virus.

But NHS England confirmed in May that it would not be rolling out PrEP to all those most liable to become infected, claiming that funding the drug was the responsibility of local authorities. Instead it said it would fund a small £2 million project offering the drug to a few hundred people.
The Terence Higgins Trust, Britain's largest HIV charity, told BuzzFeed News that there was "no clarity" on whether any of the PROUD participants would be included in that group.
Dr Michael Brady, the trust's medical director, said: "In reality, whatever they [NHS England] do it's not going to happen for a few months, so we're looking at months where everyone is having to get it privately or get generics."
He added: "The delays, and the real life impact of people on the PROUD study, just further highlights what feels like procrastination and a lack of clarity in [NHS England's] statements."
Brady said doctors were aware what the refusal to commit to further treatment meant. The PROUD study showed that nearly 10% of those in the at-risk group will contract HIV within the first year without the drug. So, he said, the decision not to provide the study participants with continued medication would lead many to become infected, as well as highlight the wider risk of withholding the drug from everyone vulnerable to infection.
"Not providing access to PrEP for all those MSM [men who have sex with men] who are like the PROUD participants is potentially allowing 10% to become infected," he said. "We know that there are many more MSM at a similar risk who are not in the PROUD study."
Now the study participants are on their last few pills – with their doctors telling them they will not receive any more in the near future.
One, Jamsheed Master, a 37-year-old musician from Brighton, told BuzzFeed News that he discovered at his recent appointment at the sexual health clinic that there would be no further prescriptions.
"I went on Monday kind of expecting that they'd have made some sort of provision to provide it and the answer was no, sorry, thank you very much, that's the end of the study."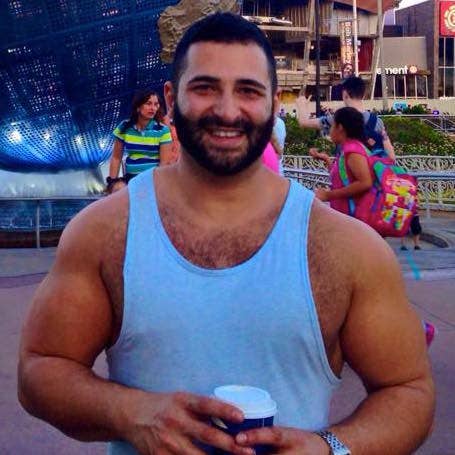 He said he felt the NHS had failed him and the participants. "It's rough," he said, adding that earlier this year, "We were told [by doctors conducting the study] 'Don't worry about it – at the end of the study, more likely than not, the NHS will provide it.'"
In March, when NHS England first announced that it would not make the drug universally available to those in need, it released a statement interpreted by many as indication that participants would be given PrEP after the study.
It said: "NHS England is keen to explore how a period of further support can be offered to the participants enrolled in the PROUD study and is committed to making funding available where there is a clinical need for additional help."
Although participants were told that there were "no guarantees" that treatment would continue, Master said many participants were angry now because, after volunteering for a vital study that both helped the NHS understand the benefits of the drug and also transformed many of their lives, they had expected it to continue.
"The drug has absolutely changed my life," he said. "Without a doubt, if I hadn't been on Truvada in the last two years I most likely will have contracted HIV in that time. I reckon it's a 95-100% chance I'd have got HIV."
Beyond removing the chance of acquiring the virus, the effect of the drug was profound on a psychological level, said Master. "It took the fear out of having sex. It's incredibly emancipating." He explained that for his generation of gay men who grew up in the midst of the AIDS crisis – before effective medication arrived 20 years ago – the fear of sex, and of HIV, can have severe effects on sex and relationships.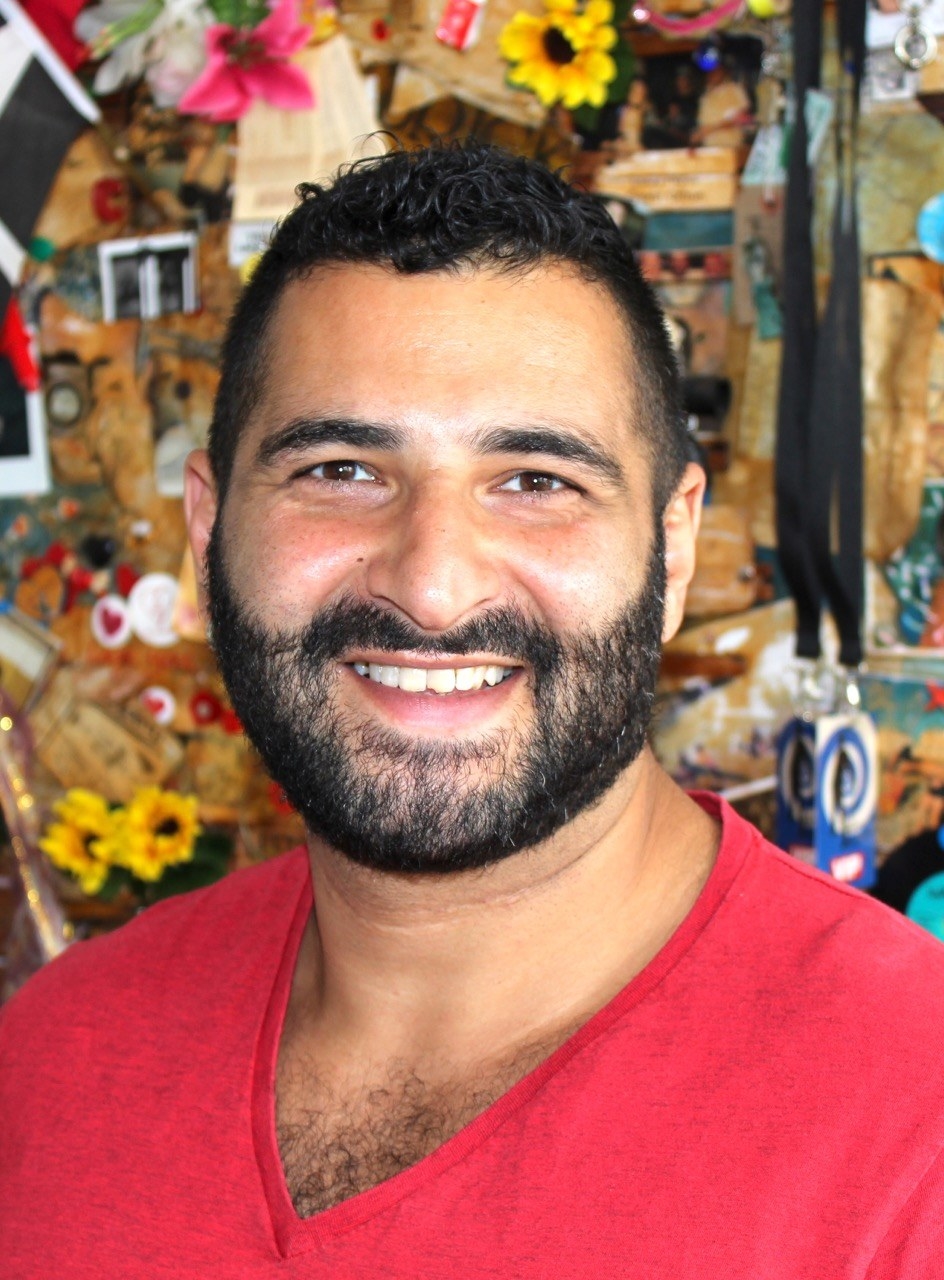 Now, Master feels that he has no other option but to buy the drug privately, online, from a foreign manufacturer that makes cheaper versions, called "generics", of the branded medication. This costs around £45 per month without postage.
"While I can afford to buy generically from the internet, there's many people who cannot," he said. "And that makes me very cross – especially in a country that's supposed to have social healthcare. We live in the UK and the NHS has a duty to provide it, in the same way it has a duty to provide contraception."
He added that providing the drug would save the NHS money in the long run as providing this prevention drug is significantly cheaper than treating someone for HIV.
Last month, Britain's leading HIV epidemiologist, Professor Sheena McCormack, who ran the PROUD study, wrote to Simon Stevens, the CEO of NHS England, to ask whether the participants would continue to be given PrEP.
Stevens' deputy national medical director, Dr Jonathan Fielden, replied without confirming either way.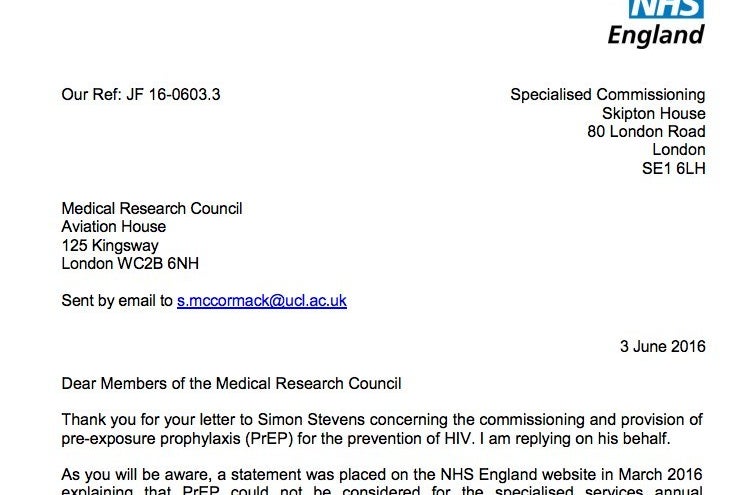 He wrote: "As part of the overall considerations for the test sites will be consideration of any ongoing needs of PROUD participants. We have already held initial discussions with [Truvada manufacturer] Gilead on this matter. Furthermore, we will continue to work with you and Public Health England to explore all avenues for how PrEP might be made available in the most clinically and cost effective way."
Next week, following legal action by the National Aids Trust, the high court will conclude its judicial review on whether NHS England's decision not to provide PrEP is justified.

Master, meanwhile, made a direct plea to NHS England to at least protect those who volunteered for the study.
"There's a product available that is a fraction of the price of [HIV] treatment, so you should be funding prevention with the same intensity that you fund treatment," he said. "There's an opportunity to end HIV, so why don't you take it?"
BuzzFeed News asked NHS England for comment on its decision not to provide the drug to PROUD participants but did not receive a response by time of publication.