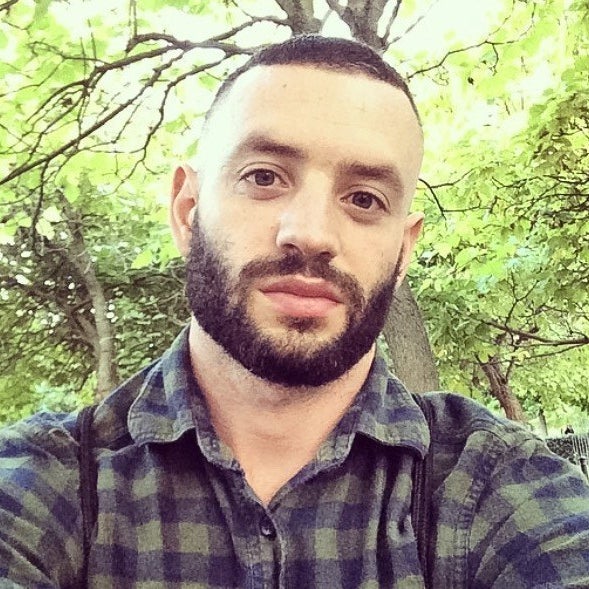 Stephan Bee who revealed he used to "clinic hop" and, right, Truvada.
With months still to go before the NHS announces whether it will make available the drug that prevents HIV infection, people are resorting to "desperate measures" and "cheating" the system to gain access to the treatment, BuzzFeed News can reveal.
In a practice known as "clinic hopping", individuals across Britain are attending a series of different sexual health clinics as well as A&E departments and claiming they have already had risky sex in order to be prescribed Truvada.
The medication is a combination of two antiretroviral drugs, which block the virus from taking hold. It can either be taken after unsafe sex for a month, in conjunction with another anti-HIV drug (Raltegravir), or on its own regularly before risky sex, as a pre-emptive measure.
Currently, the NHS only allows clinicians to prescribe Truvada following unsafe sex – an intervention known as post-exposure prophylaxis (or PEP). They are barred from giving Truvada to patients who wish to take it before unsafe sex – an approach called pre-exposure prophylaxis, or PrEP. (Daily adherence to PrEP can reduce the chance of acquiring HIV by 99%.)
But amid mounting pressure in Britain for Truvada to be prescribed on its own as PrEP – and four years after it became available in the US – a number of gay men concerned that they are at risk of infection are circumventing NHS policy, according to those involved.
Greg Owen, a leading activist in the campaign to make PrEP available on the NHS, told BuzzFeed News: "It's very hard to ascertain how many people are doing this but I'm speaking regularly to people who've been clinic hopping for the last two years."

Based on contact with such "clinic hoppers", Owen estimates that as many as 20–25% of people seeking PEP are in fact using the Truvada as PrEP. But NHS England told BuzzFeed News that although clinics were aware of the practice there are "no official figures", as patients necessarily do not tell clinicians what they are doing.
Owen, who last October set up a website offering information for people seeking PrEP, explained how clinic hopping works: "You ask for PEP and say you were trashed at the weekend or you think someone came inside you, you're given a week's worth of pills. You then have to go back for a second appointment where you're given a further three weeks of pills."
The problem for the NHS, he said, is that people being prescribed PEP but using it as PrEP only need one of the drugs – Truvada – and the other drug, Raltegravir, which needs to be taken twice a day, is going to waste. But this isn't the only extra cost for the NHS.
"As well as two pills out of three being wasted," he continued, "if a person goes to a different clinic every month and presents as a new patient they're given an HIV test every month, whereas if they were on PrEP they would only need one test every three months."
Furthermore, for some people who say they have had risky sex in a coercive or intoxicated scenario, other services such as counselling may be offered unnecessarily.
Although many might regard clinic hopping as dishonest or a drain on NHS resources, for Owen it illustrates the "desperate" measures those at risk now feel compelled to take. Though awareness has grown that unbranded, generic versions of Truvada can be bought online, the approximate £45 a month it costs to purchase the drugs is prohibitive to many, he said.
Will Nutland, whose doctoral thesis was on PrEP and who also runs an online resource about Truvada, echoed this. He told BuzzFeed News: "Clinic hopping is a last resort for people who are trying to look after their health but who don't have the resources or support to buy PrEP privately in the UK or through generic online sales."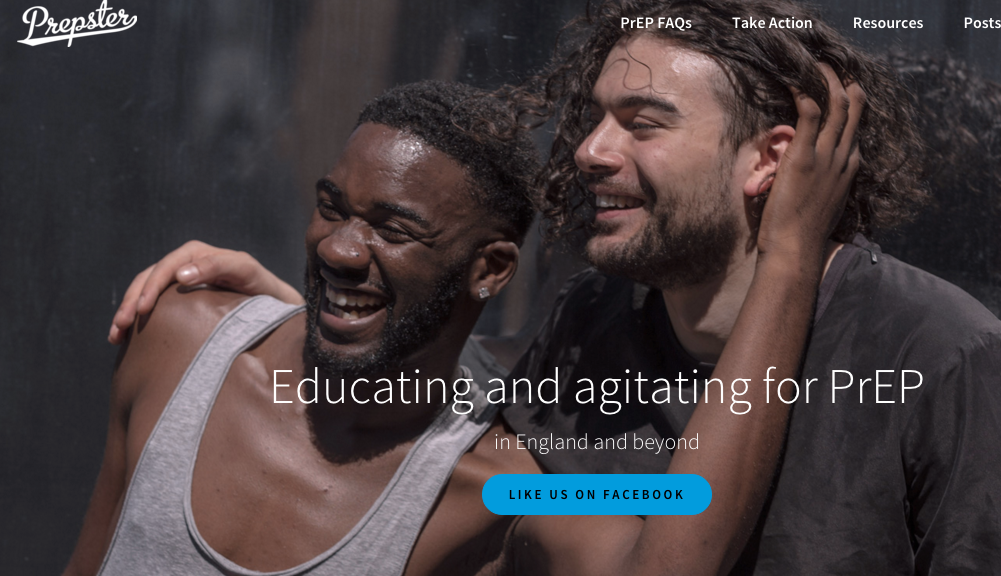 While some clinic hoppers might go to a different sexual health centre once a month, some go several times in a short period to stockpile Truvada, according to Owen, who said he was in contact with a man who "visited 24 clinics in three weeks".
"He had a couple of weeks off work and was going to Scotland, so he decided to drive up and stop off at as many sexual health clinics and A&E departments as he could, and on the way back down, pick everything [the remaining three-week supplies] up again. So he now has 24 months' worth of Truvada for free – and 48 months of Raltegravir, which will be wasted." (Even if such drugs were returned in their unused, sealed packages NHS policy prohibits doctors from re-prescribing them.)
Another clinic hopper, Stephan Bee, 31, told BuzzFeed News why he felt compelled to do it.
"Clinic hopping was something I did last year after being on PEP two or three times in 2014," he said. "I started researching and figured I could just go and get PEP and use the Truvada. I'm from Shropshire so I would get it from the hospital there and from the 56 Dean Street clinic [a London sexual health centre]. So it involved going from place to place and saying I've had an accident [unsafe sex]."
Although trying to remain HIV-negative, which in the long run would cost the NHS significantly less, Bee was uncomfortable about what he was doing.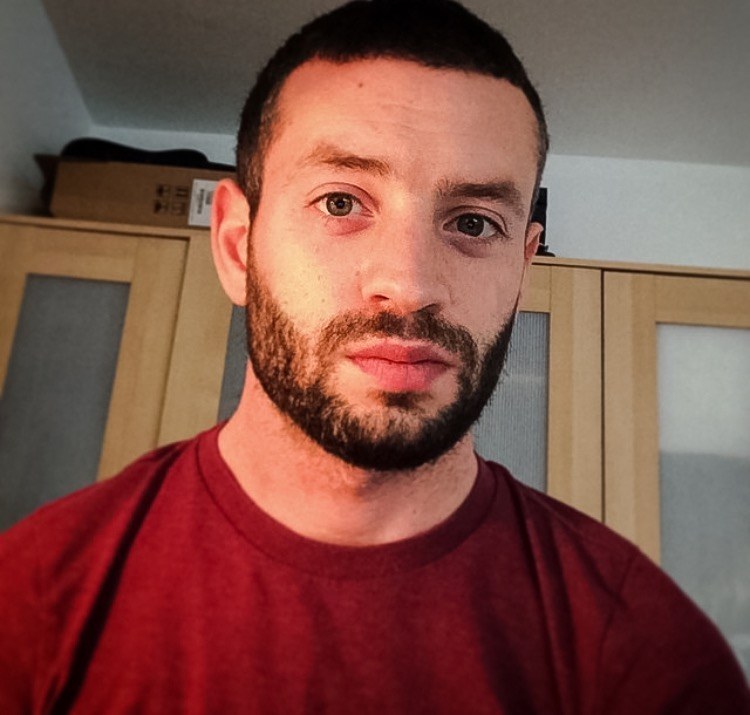 "I felt like I was lying and it wasn't good for the NHS. I even emailed an HIV consultant and said I felt I needed the extra protection of PrEP because sometimes I make mistakes and asked, 'Do you think it's wrong that I do this?' And she said, 'No, if that's what you need to do.'"
However, an NHS England spokesman rebutted any suggestion that doctors were complicit in their patients' clinic hopping.
"There are strict guidelines in this area and clinicians take seriously their responsibility to ensure that prescriptions are dispensed only to those who are at high risk of developing HIV." He added that there is "no evidence of widespread gaming of this system, but clinicians will continue to be mindful and we would expect any instances which are brought to light to be investigated by the relevant clinic."
After gaining a five-month supply of Truvada by claiming PEP from different clinics, Bee said he stopped clinic hopping. "I felt guilty knowing how much struggle the NHS is under, but I have two friends that would go to Dean Street [clinic] every month and say they needed PEP." For the last six months Bee has been buying a generic version of Truvada online instead, despite his concerns about whether they were counterfeit.
"I was anxious at first but I did a lot of research and when I started taking it there was no difference and I still got the vivid dreams [a known side effect of Truvada] that I got from the 'real' Truvada," said Bee.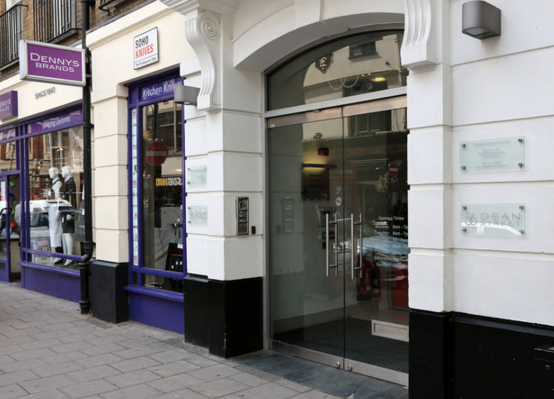 Last week a fourth London sexual health clinic announced it would offer monitoring services (such as kidney function tests and blood tests to check the drugs were working) for people buying PrEP online, and last month a study in The Lancet estimated that if PrEP was made available on the NHS to just a quarter of at-risk men it could prevent over 7,000 new infections by 2020.

For many, however, PrEP, whether obtained online or by clinic hopping, has come too late.
"I was going to start clinic hopping," admitted Greg Owen, "and then one of my friends who's HIV-positive said, 'Oh I've just changed my meds [antiretroviral medication] and I've got two months of Truvada here, so do you want to save yourself two months of clinic hopping and come and pick it up?'" Owen agreed, but knew there was something he had to do before taking the pills.
"The next day I went for a blood test and I was already HIV-positive."