MPs Demand An End To Discrimination Against LGBT People Around The World
Forty politicians from the House of Commons and the House of Lords have formed a major new group to fight oppression. BuzzFeed News attended the reception.
John Bercow, the Speaker of the House of Commons, has launched a cross-party group to fight for LGBT rights internationally.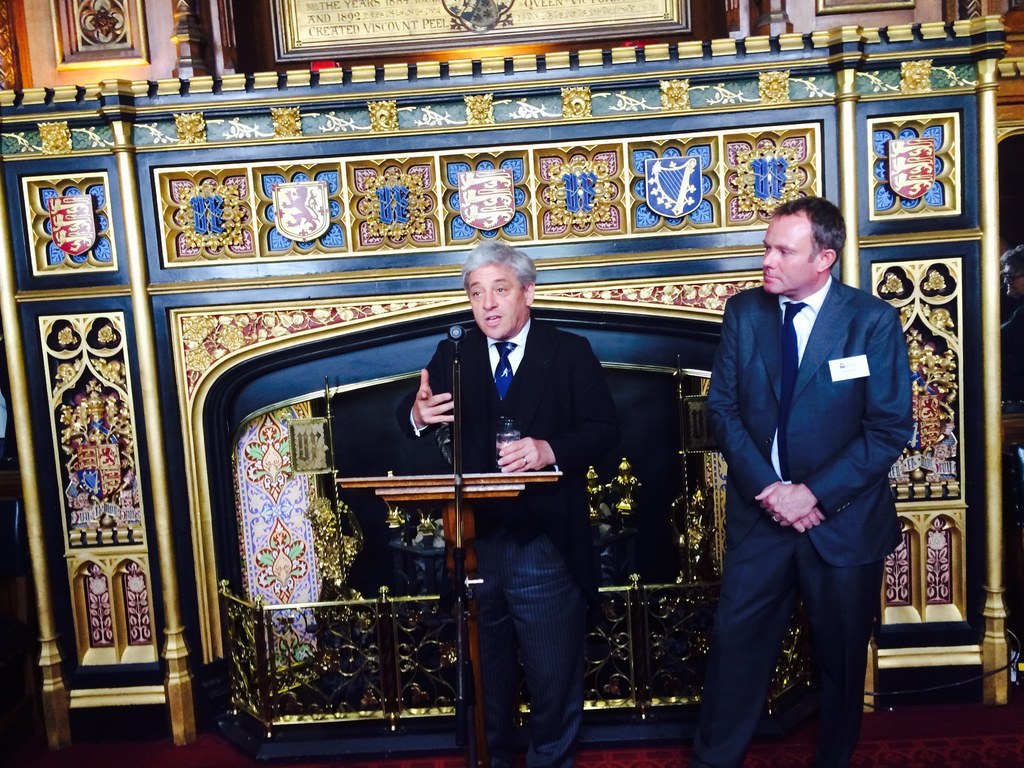 The All-Party Parliamentary Group (or APPG) on Global LGBT Rights is the first of its kind in British history, and brings together members of both the House of Commons and the House of Lords to address the oppression of LGBT people across the world.
At a lunchtime reception held at Speaker's House in the Commons, Bercow, who is to be patron of the group, spoke of the "relentless passion and moral courage" needed to combat the human rights abuses facing LGBT people.
"These are recurrent and pervasive threats in places as near as Russia," he told guests at the reception. "As long as it is unsafe for an LGBT person to be themselves, then the work of this group must continue. For this isn't just a cause of equality for LGBT people, it is for all. It's not just LGBT people demeaned and dehumanised – it scars all of us."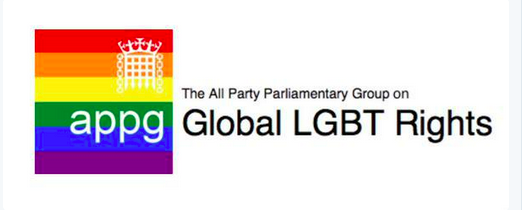 Nick Herbert MP, chair of the group, announced that its first mission will be to hold an inquiry into LGBT rights abuses internationally to ascertain the nature and extent of such persecution. He described it as an "ambitious first foray in order to understand the issues before we drill down and address them".
But, he added, this inquiry will not merely be an aloof investigation by civil servants and politicians. The APPG will be inviting written and verbal testimony from members of the public and non-governmental organisations to map the scale and complexities of the task ahead.
"We want civil society to engage with us," he said. "It will enable you to have your say."
Herbert spoke of the group's "burning desire to speak on behalf of those against whom terrible injustices are being done", adding: "These injustices cannot be allowed to stand."
Although the group will also tackle issues facing LGBT people in Britain, its prime purpose will be to work with countries where, for example, punitive laws criminalise the existence of LGBT people and where violence routinely blights and ends lives.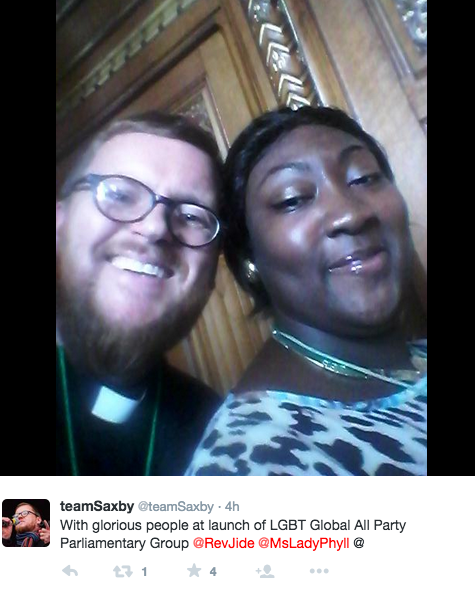 Guests at the launch included MPs Margot James and Crispin Blunt, and hundreds of leaders of the LGBT community. Activists from domestic and international BAME LGBT groups such as UK Black Pride and Justice for Gay Africans attended, including Lady Phyll Opoku, Bisi Alimi, Godwyns Onwuchekwa, and Jide Macaulay, along with representatives from the Kaleidoscope Trust, the UK Lesbian and Gay Immigration Group, Stonewall, and the Peter Tatchell Foundation.
Lord Cashman, Labour's special envoy on LGBT rights, told attendees: "It's an historic day. Thirty years ago when we started lobbying cross-party I never thought we would be where we are. This happens because courageous women and men step out from the crowd and give a voice to the voiceless. Human rights and civil liberties need to be the top priority of every party that takes itself seriously."
The APPG's two vice-chairs echoed Cashman's sentiments, with Liberal Democrat Baroness Barker adding: "We have the power to bring together all sorts of different people who share a common purpose. We intend to bring together an unprecedented resource of organisations to take us forward to a place we never imagined we could get to."
Stewart McDonald, the new SNP MP, spoke of his pride at belonging to the "gayest group in Westminster", citing the 12% of SNP MPs who are LGBT, and said that this APPG "is probably the only group I ever had any interest or intention in joining, because there is so much work to be done".