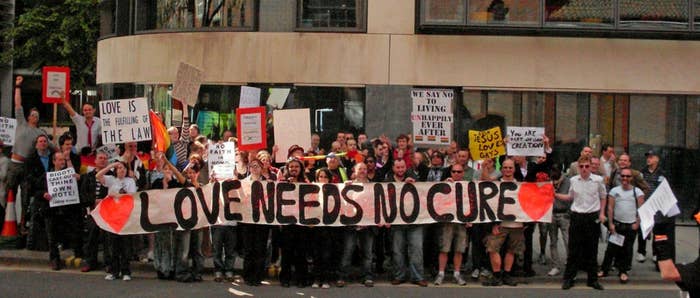 Some refer to attempts by therapists to turn people straight as "gay cures". Mostly the practice is known as "conversion therapy" and has been used on lesbian, gay, bisexual, and transgender people for decades. But every major mental health body in Britain and the USA condemns it as harmful. And now a Conservative MP is hoping to banish conversion therapy for good – and is asking the public for help.
Mike Freer, MP for Finchley and Golders Green, has unveiled plans to try to stamp out the controversial treatment by introducing state regulation for all therapists. Freer told BuzzFeed News he is seeking to introduce legislation against aversion therapy, a largely historical method in which mental health practitioners use electric shocks or nausea-inducing medication to try to suppress a patient's sexuality or gender identity.
To advance his plans, he is calling for testimonies from LGBT people who have experienced the treatments, particularly conversion therapy, to demonstrate that it is carried out in this country – even though both academic studies and journalistic exposes have already highlighted it.
"We need to be able to say [to the Department of Health], 'Look, here is the hard evidence: There are people who have been referred for some form of conversion therapy, whether through the NHS or not,'" he said. "So if anybody has been through the process, we want them to come forward."

Studies have shown that the majority of people who undergo conversion therapy are left with worsened mental health as a result – leaving many disinclined to speak out. But Freer said that doing so now could be instrumental in putting an end to such treatments.
"People can remain anonymous if that's what they wish, and if they don't that's equally helpful," he said, "but they need to come forward because if people start to speak out then that combination of voices is much more powerful than people like me on the sidelines saying it's an issue, because others can simply say, 'Well, prove it.'"
To help Freer collate the responses, Stonewall, the LGBT rights organisation, has set up a page on its website where people can submit their testimony.
Freer said both aversion and conversion therapy are "harmful" examples of "quackery", because "you can't convert somebody from something that is not convertible".
"The easier bit is to simply outlaw aversion therapy – where you can categorically say 'that is illegal' and specify the attempt to change someone's sexuality by the administering of drugs or electrodes," he said.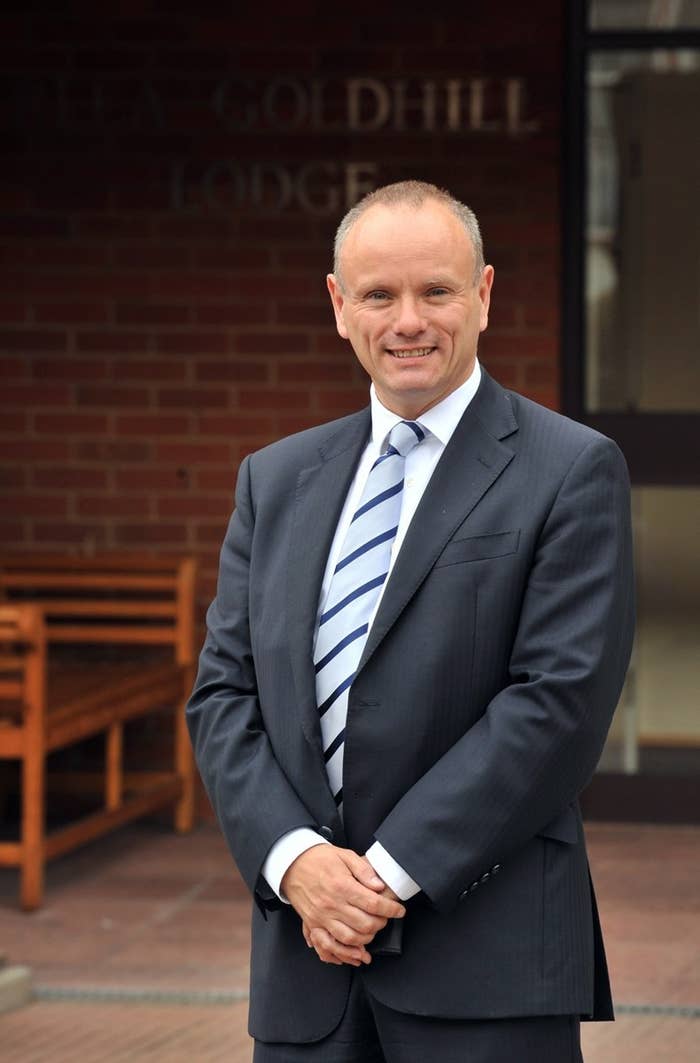 He added: "The hardest part is how you stop people behind closed doors from saying, 'I can talk you out of being gay.' That's what I want to achieve."
However, Freer hopes that bringing all counsellors and psychotherapists under a statutory body that would regulate them under one code of conduct and disciplinary procedure would be a powerful preventative measure.

"You have to make statutory regulation a stepping point [to ending conversion therapy], which is a bit of a cumbersome process, but in order that within such regulation therapists cannot do this kind of work," he said.

Currently, there is no state regulation for psychotherapists or counsellors, only a voluntary central register. Neither "psychotherapist" nor "counsellor" are what is known as a "protected title". This means that unlike doctors, nurses, or psychiatrists, anyone call themselves a counsellor or psychotherapist without needing any training, experience, or qualifications.
Instead, there are private, independent professional organisations of which some counsellors and therapists are members. But membership is not compulsory and none are answerable to any government body. This means that if one of these bodies wanted to allow conversion therapy it could, and if an organisation withdrew a therapist's membership, they could simply carry on practicing elsewhere.
In a strange anomaly, however, certain specialist therapists are regulated, such as art therapists and music therapists – coming under the control of the Health and Care Professionals Council – but psychotherapists are not.
"People have been trying to introduce regulation for several years," said Freer. "I'm not the first, and in terms of the issues facing the LGBT community there have been other, bigger battles, but this is still a problem. Regulation will put all forms of counselling on an equal footing, with protection for the professionals as well as the [service] users."
Freer said an open letter signed by over 80 therapists sent this week to the British Association for Counselling and Psychotherapy (BACP), Britain's largest private body for therapists, urging the organisation to recognise that conversion therapy is administered to trans people, spurred him on to try to introduce state regulation.
"If the BACP don't see it [trans conversion therapy] as a problem then we [the government] have to deal with it," he said. "If you make it a statutory issue we're saying to them, 'Just because you don't recognise it as a problem doesn't mean we don't."
But he conceded that the introduction of a law banning aversion therapy and regulating psychotherapy could be a difficult, lengthy battle that might not succeed.
"Primary legislation is a very slow process – and that's even if you can find a slot in the parliamentary calendar. At this stage, once we can bring forward the evidence then we can sit down with the relevant administrator and say, 'Right what can we do about this?' If that primary legislation takes two years, then it takes two years. If we can do it in a faster way then we will."
As recently as November 2015, the Department of Health revealed that it did not intend to regulate therapists.
"I fully understand the concerns about so-called gay conversion therapy," said health minister Jane Ellison during a Westminster Hall debate, "but the government has no current plans to ban or restrict it via legislation. We don't either have a plan currently to introduce statutory regulation of psychotherapies, but I say that in the knowledge that it is a position that is challenged and one to which I will go away and reflect [upon] after the debate."
A spokesman for the Department of Health told BuzzFeed News that in lieu of regulation, the department has been "working with the key therapy and counselling organisations over the last three years. The group has published a Memorandum of Understanding committing them to a range of activities including training and awareness raising amongst their members which we believe will further minimise the risk of LGB people being offered this type of therapy. The group is working towards extending the MoU to include transgender people."
The last Labour government embarked on a consultation process with various bodies for psychotherapy, who were divided on the issue. When approached by BuzzFeed News, the United Kingdom Council for Psychotherapy refused to state its position: "Until there is a proposal for statutory regulation we cannot provide a comment as to whether we would support it or not."
In a statement, a BACP spokesperson appeared to support regulation in some form, saying: "BACP is committed to working within a regulatory framework that will deliver the high professional standards and level of public protection that is expected of BACP members (through the BACP Ethical Framework for Good Practice in Counselling and Psychotherapy) across the whole counselling and psychotherapy professions."