Gay people started going to The Black Cap in 1965, when homosexuality was still illegal. But it's existed since 1751, when it was called Mother Black Cap, after a local witch.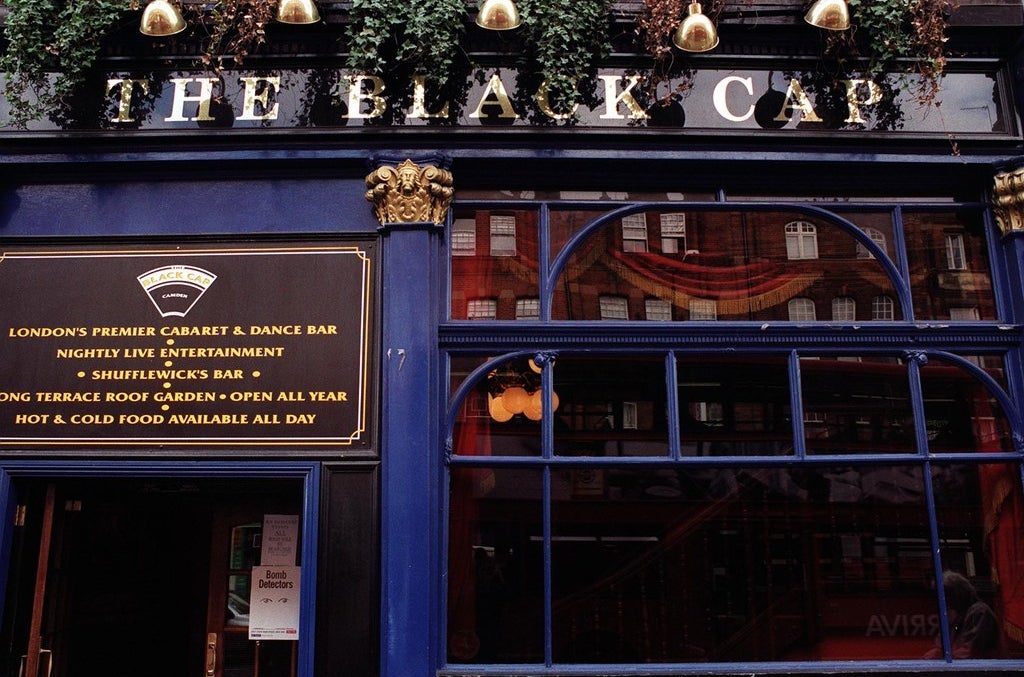 Camden's The Black Cap has now closed after 50 years as a gay bar.
As reports emerged of the closure, following months of uncertainty, some drag queens skipped the first three stages of grief and went straight to anger.
It's understandable. Venues for LGBT people have been closing all over Britain. But this is the final straw for some. Michelle Visage is furious.
Other performers, like Rubyyy Jones, simply shared memories: "You were a first stage, a meeting place and a home to so many..."
Some have gone into denial.
Everyone else is sad and shocked and wondering what on earth is happening to London's gay scene.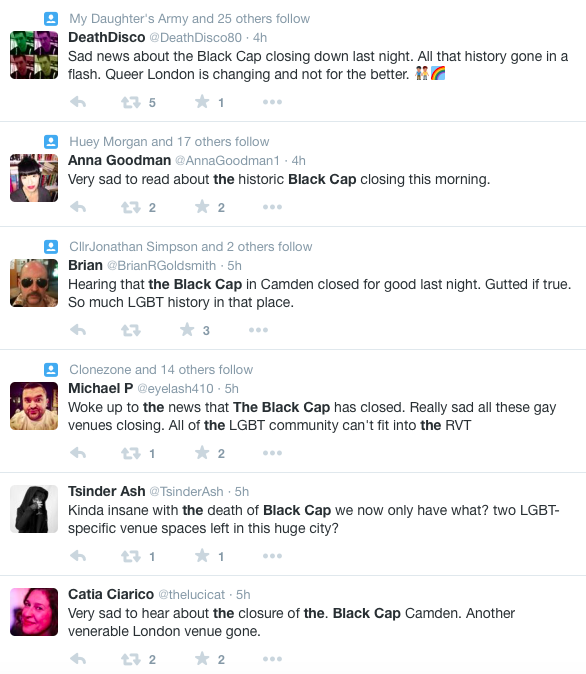 The YA fiction author James Dawson is not coping with the news.
The comedian Tom Allen is gutted, too.
Even therapists are upset.
As rumours swirl about this beacon of LGBT nightlife being replaced by flats, there's already talk of protests. After all, the icon that was Regina Fong used to perform there.
It wasn't just Regina, though. Some of Britain's greatest drag artists worked the stage there, including Lily Savage and Danny La Rue.
Politicians are stirring up feeling, pointing to the possible price of the flats that some think could replace it.
(This isn't just any politician. London Assembly member Tom Copley was a dedicated patron of the pub.)
But hope is not lost. Last week, Camden council turned down requests by the owners to turn The Black Cap into flats, and made it an "asset of community value" following an application from Nigel Harris, the director of the Camden LGBT Forum.
Local barrister Sarah Bourke told BuzzFeed News: "The 'asset of community value' status provides additional protection to certain buildings to stop them having their uses changed by developers. It slows down [any] change of use as the community should be given the opportunity to buy the asset."
This means the venue could still remain as a pub.
In the confusion and sadness, some people are just trying to stay positive. Like this guy.
But the fact remains. The Black Cap has gone. The curtain has fallen.