HIV+ Lib Dem Candidate Threatens Legal Action Against UKIP Candidate For Saying He Deliberately Caught It
After the UKIP candidate for Eastleigh accused Paul Childs on Twitter of deliberately contracting his condition, Childs told BuzzFeed News he's seeking advice about her "deeply offensive" tweet.
Paul Childs, the Liberal Democrat candidate for Liverpool Riverside, is threatening legal action after Patricia Culligan, the UKIP candidate for Eastleigh, tweeted that he "deliberately" contracted HIV.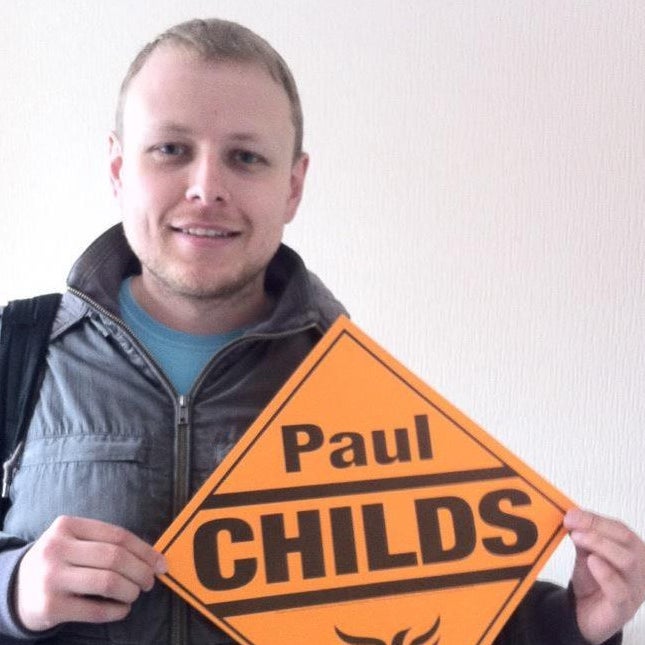 In an interview with BuzzFeed News on Tuesday, Childs spoke out about his condition, and about the shock of testing HIV positive in 2011 following a routine sexual-health screening.
He was inspired to come forward by his fellow Lib Dem candidate Adrian Hyyrylainen-Trett, who revealed his HIV status to BuzzFeed News the week before. In a harrowing account, Hyyrylainen-Trett described how childhood bullying led him to suicide attempts, drug abuse, and contracting the virus as an act of self-harm.
Childs also accused Nigel Farage of "scaremongering" following the UKIP leader's remarks about HIV-positive immigrants during last week's leaders' debate.
Culligan responded on Twitter the following day: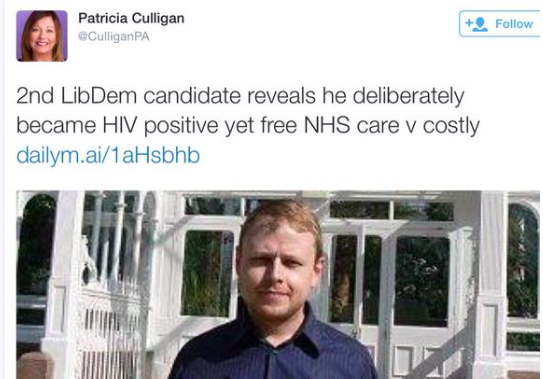 After a barrage of criticism, Culligan deleted the tweet and apologised:

And then she added:

But now Childs is seeking legal advice and consulting with the Liberal Democrats' head office about the tweet. He told BuzzFeed News:
"Patricia Culligan's comments are deeply insulting and show a serious lack of knowledge. I'm not at all convinced by her apology. She only did it when she was approached by a journalist, and the party told her to remove it. The defence that she misread doesn't stick. Maybe I can suggest an HIV charity for a sizable donation to help her apology seem more convincing?
"She also needs to apologise to the HIV-positive people of Eastleigh. How can she hope to represent them if she doesn't have a basic knowledge of the issues? Even if her comments were about Adrian [Hyyrylainen-Trett], they remain deeply offensive. She made the statement that she has worked with people and with HIV but still comes out with these comments.
"The reality is there is no hard evidence that people are coming to the UK for HIV treatment. Treating people with HIV makes sense, especially when most people are infected by someone unaware they have the virus. Her negative comments just lead to the stigma that leaves people too scared to get tested and seek treatment."