Government Accused Of Letting Gay Men Die By Not Giving Boys The HPV Vaccine
The HPV virus causes cancer and genital warts, yet in Britain only girls are vaccinated. Four leading doctors told BuzzFeed News why this is proving fatal for gay and bisexual men.
Every year in Britain, 2,000 men are diagnosed with cancers caused by the HPV virus. The sexually transmitted infection lies dormant, showing no signs or symptoms for years, often decades, until cancer cells start multiplying. At that point, tumours can be found in throats, penises, mouths, anuses, tonsils, and tongues.
A simple, highly effective vaccine exists. It's just not given to boys. Instead, since 2008, girls aged 11–14 are given the jab, to prevent the virus triggering cervical cancer. These girls are protected for life, and so too are the boys who have sex with them. But gay and bisexual men – or indeed any man who has sex with another just once – can become infected.
Unlike HIV, a notoriously weak virus that condoms easily protect against, HPV is tough and highly infectious, often needing only skin-to-skin contact in the genital area to find a new host. Condoms are not enough. Years later, with the sufferer unaware of their condition, malignant growths come.
It isn't only cancer. Huge clusters of warts – in particular anal and penile – can grow too. Treatment can take months or years, only for the warts to reappear. There is no cure for HPV, only a patchy management of symptoms.
Many other countries immunise boys in early adolescence, including the USA, Canada, Australia, and Austria. Now some of the UK's highest-profile doctors are demanding action, accusing the government of sexist and homophobic discrimination, of putting short-term cost-cutting above long-term savings, and, above all, of letting men die. This is what four leading doctors told BuzzFeed News:
Dr Christian Jessen, presenter of Channel 4's Embarrassing Bodies and Harley Street sexual health specialist: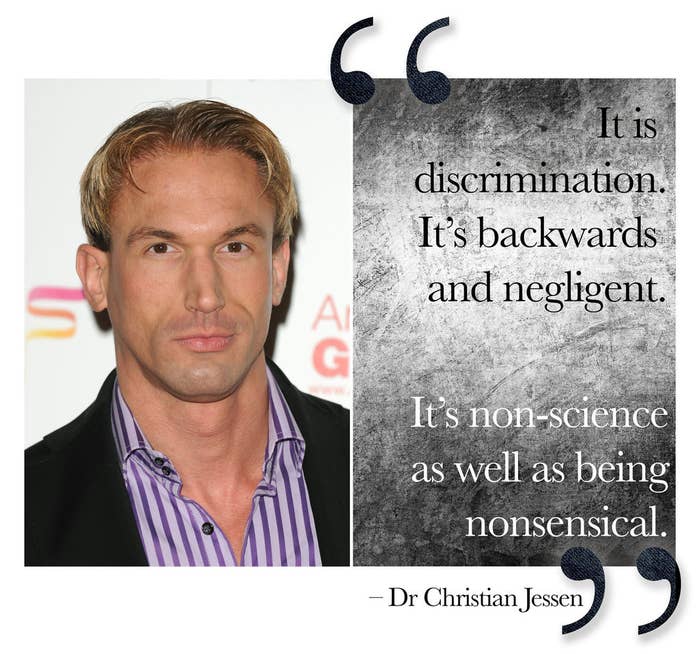 "It is discrimination. It's backwards and negligent. It's non-science as well as being nonsensical.
"If you look at basic vaccine principles, you need to vaccinate enough of the population to shut down an infection – like with smallpox and polio. To only vaccinate 50% of the population doesn't make sense. It's flying in the face of evidence.
"As soon as the government announced the vaccine was for girls, all of us working in the field said, 'What about the boys?' The noise was immediately there and has been constantly there, and it has taken a very long time for anything to happen. That is odd when other countries are giving the vaccine to boys quite happily.
"My message to Jeremy Hunt is: I understand there's a need to economise, but this is entirely a false economy and will leave a whole cohort of the population at risk of problems caused by HPV which will be very costly to treat – more costly than the vaccine."
Dr Rosemary Leonard MBE, GP, author and resident doctor on BBC Breakfast: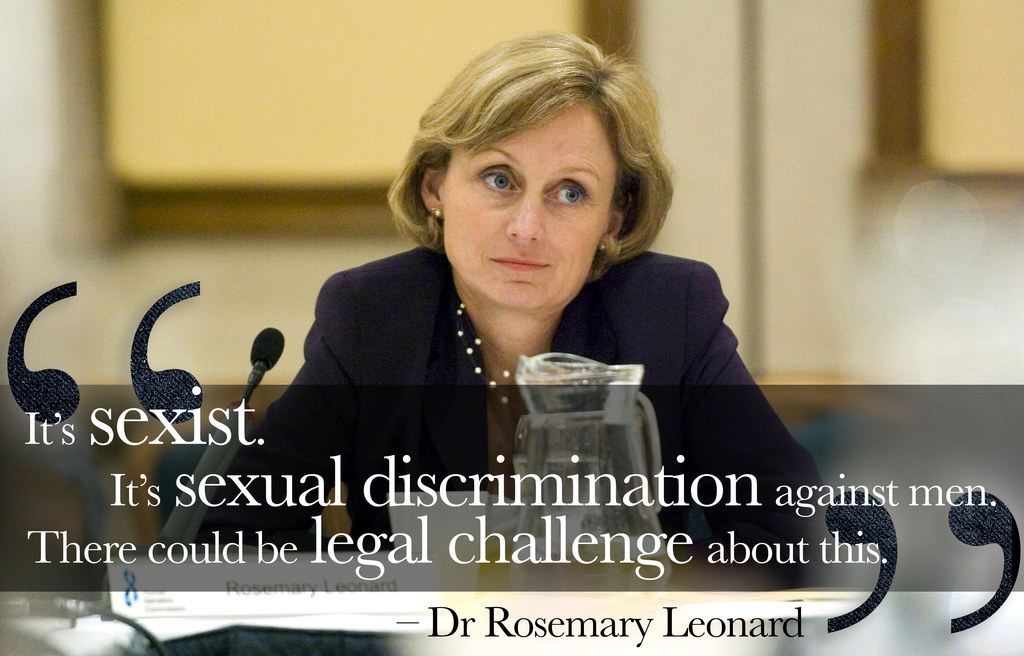 "As soon as the vaccine became available, I gave it to my boys who were teenagers at the time – 13 and 15 – before they came sexually active. I had to pay for it privately. I had no idea of their sexual orientation, and anyway, it's irrelevant. I thought, 'I don't want them to have warts and they might sleep with a woman who isn't vaccinated and men should have it!'
"I saw the interim guidance saying men who have sex with men should have it and I thought, 'For it to be effective you have to administer it before a young person is sexually active – and what young boy at 13 will have the confidence to know for sure about their sexuality and declare it?' I thought, 'Whoever is on this committee – what alternative world are they in?'
"It's sexist. It's sexual discrimination against men. I think there could be legal challenge about this. There is definitely a legal case for saying this is sexist."
Dr Max Pemberton, author, TV doctor, editor of Spectator Health, and Daily Telegraph health columnist: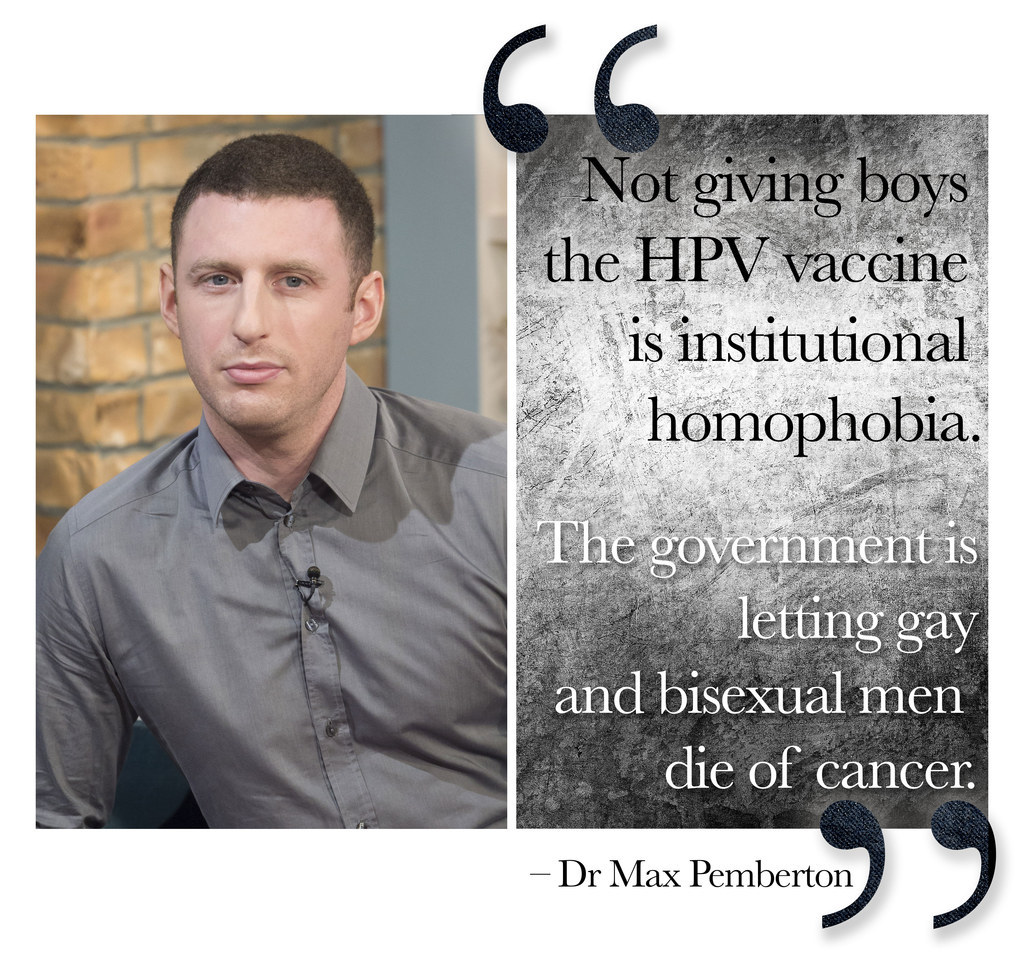 "Not giving boys the HPV vaccine is institutional homophobia. The government is letting gay and bisexual men die of cancer.
"It makes absolutely no sense – we've got a vaccine that we know works, yet as a cost-cutting exercise the government is ignoring a whole cohort of people because they are just assuming that everybody is having sex with women, and if you're not, then you are not protected at all.
"The virus is very infectious – even using condoms doesn't protect you against it as it can enter from the base of the penis. Unless you have a condom that covers every part of the person you can still catch it.
"About 1,500 cases of anal cancer a year are directly related to HPV infection. The cost of that is estimated at between £70 million and £90 million. Whereas the cost to roll out the HPV vaccine would be £20 million. The government just thinks about saving money in the next budget. It's disgraceful.
"Having anal sex is the unacceptable face of being gay. Everyone likes the idea that we just sit around in fabulously designed houses with matching slippers. But when it comes down to a bit of buggery, the government thinks, 'Let's not talk about that, that's not a vote-winner, let's not even think about it.' That's what it comes down to."
Dr Ellie Cannon, NHS GP, author, columnist, and resident doctor on Sky News: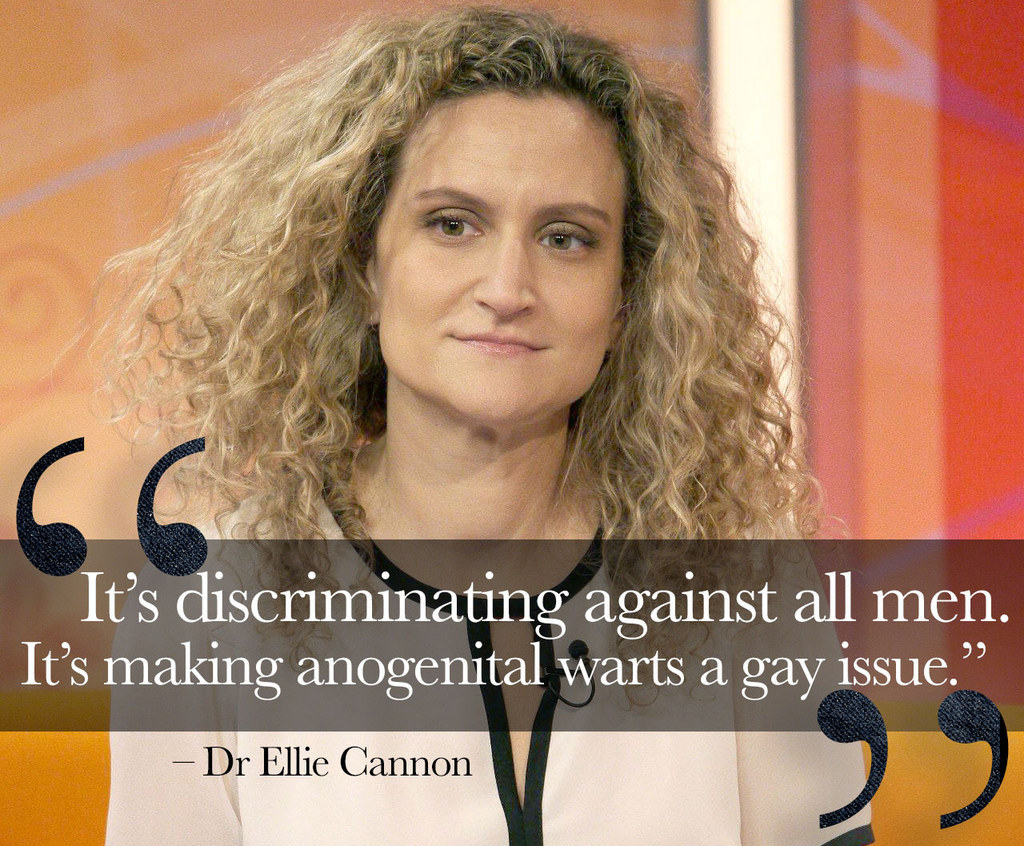 "Once the data came out – studies and trials over a decade – that showed countries that vaccinated both sexes were not only preventing HPV in the girls but also creating a herd immunity with heterosexual boys, and that rates of ano-genital warts went down, I don't see how we can carry on not offering that same protection to all boys.
"You can't at 13 or 14 single out whether people are gay or straight, and therefore you have to vaccinate all boys. That to me is very simple. From that point of view it's discriminating not even against gay or bisexual boys but boys who don't know their sexuality – and against all men.
"The financial and psychological cost of the diseases caused by HPV is huge. Not just cancer but anogenital [anal] warts. By not giving boys the vaccine you're making anogenital warts a gay issue – we've protected all our heterosexuals but not the others. It's just weird.
"Many HPV-related conditions carry huge stigma, and people feel very conscious of them. There's very little public awareness that this virus causes warts and certain types of cancer."
The Department of Health has now told BuzzFeed News that the issue is being looked into.
"The HPV vaccination programme is key to helping us prevent cervical cancer," said a spokesperson. "We have successfully administered nearly 8 million doses since 2008 and almost 90% of girls in England completed the three-dose course last year alone.
"We recognise that the programme does not currently offer protection against HPV for men who have sex with men, which is why our independent vaccine advisers, The Joint Committee on Vaccinations and Immunisation, are currently working on this with the aim of providing us with their advice soon."