Elton John Sends Heart-Warming Message Of Support To HIV+ Parliamentary Candidate
After BuzzFeed News published an interview with Adrian Hyyrylainen-Trett, the Lib Dem candidate for Vauxhall, Elton John and David Furnish saluted him for his courage.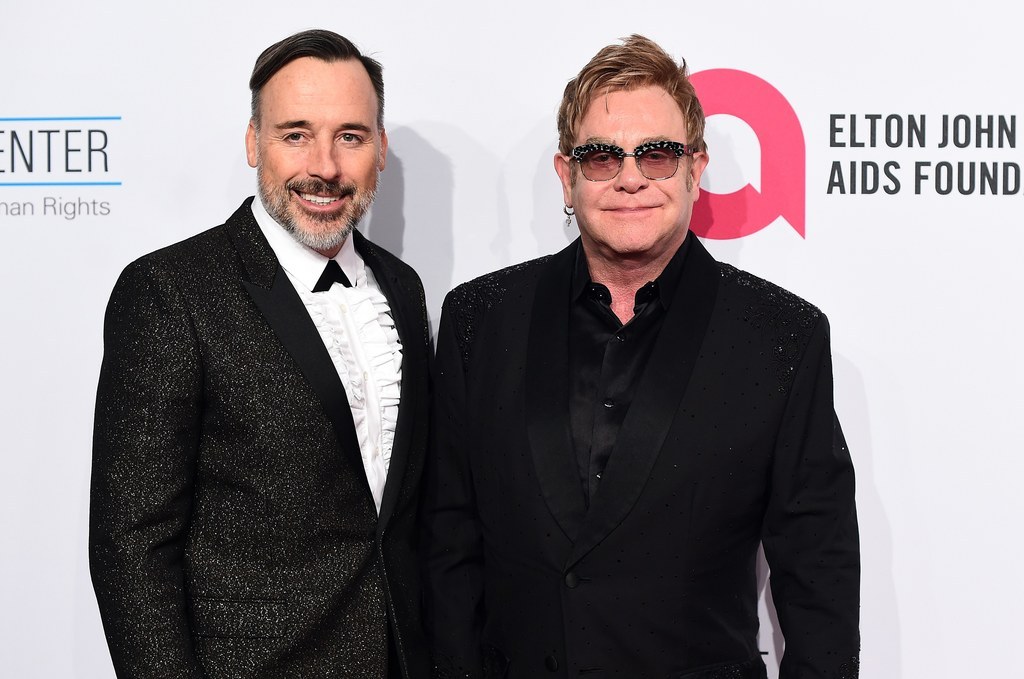 When Adrian Hyyrylainen-Trett revealed to BuzzFeed News last night that he is HIV positive, he was, he said, braced for a hostile reaction. Instead, his bravery has been widely applauded – not least by Elton John and David Furnish.
The searingly honest interview, in which the Liberal Democrat candidate for Vauxhall described how he sought out the virus amid a desperate period of self-destruction, suicidal tendencies, and drug abuse, was among the most frank from anyone seeking public office.
"I know the person who I'm 99% certain I became HIV positive from. It was my own fault, I was looking for it," he told BuzzFeed News, before adding. "I didn't really want HIV. I wanted annihilation of me."
The candidate, who married his partner last weekend, explained that this self-harming came as a result of a childhood beset by horrific homophobic bullying, triggering suicide attempts as a teenager.
"I tried to throw myself out the window a couple of times," he said. "I was not happy with who I was. I thought, 'What's the point of living?'"
After hearing about the story, Elton John and his husband, David Furnish, contacted BuzzNews News with a heartfelt message of support for Hyyrylainen-Trett.
"Elton John and David Furnish applaud Adrian Trett for his courage and bravery in publicly acknowledging his HIV+ status," the statement said. "He is a fine example that HIV+ people live robust, happy and productive lives. We wish him all the best."
Echoing their words of encouragement, Anne Aslett, the executive director of the Elton John AIDS Foundation, told BuzzFeed News: "AIDS, perhaps more than any infectious disease, has been driven by fear, shame, and denial, so it's always encouraging when anyone, in any walk of life, feels they can be open about living with HIV.
"The reality is we have the medicines and understanding to give people living with HIV a very good quality of life. It would be tragic if people in the UK who are infected don't take advantage of that. The Foundation's more important goal in the UK is to help make sure that they do."
The messages profoundly moved Hyyrylainen-Trett. He told BuzzFeed News: "I'm completely overwhelmed to have the support of Elton John and David Furnish and particularly appreciate it coming as a result of disclosing my HIV status. Their kindness means a lot to me, not least because Elton and David, along with the Elton John AIDS Foundation, have worked tirelessly on combatting HIV/AIDS – and the stigma surrounding it – for years."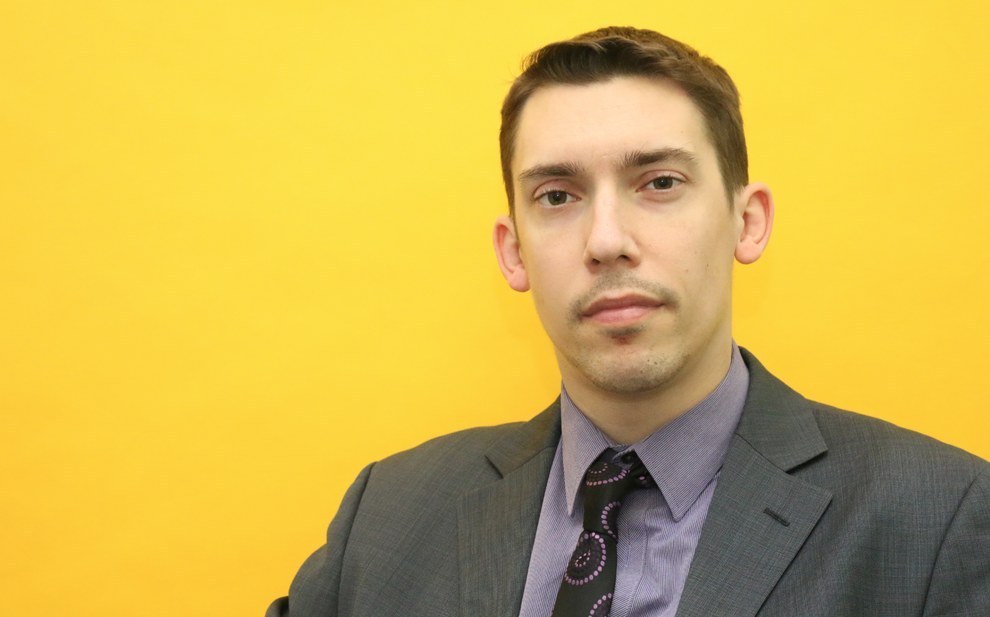 A string of other organisations also lent their support to Hyyrylainen-Trett, above, for his courage in speaking out about an often stigmatised condition.
Dr Rosemary Gillespie, chief executive at the Terrence Higgins Trust, said: "Adrian has made a really brave decision in speaking so openly about his HIV status. More than 100,000 people live with HIV in the UK. They come from all walks of life.
"However, we know that many people may not feel able to speak openly about their experiences, for fear of judgment and discrimination. Anyone in the public eye who speaks out will help raise awareness and is in a position to challenge the stigma and misconceptions around HIV.
"We agree with Adrian that the best starting point to address this issue is compulsory sex and relationships education throughout the schools system. Young people leaving school should feel confident about who they are, and empowered to have healthier relationships, regardless of their sexuality. Politicians have the power to make this happen.
"As he points out in his interview, we also need appropriate services and support for people who are going through difficult phases in life. To have the best impact we need to break down the barriers between sexual health, mental health, substance misuse and physical health."
Matthew Hodson, chief executive of GMFA (Gay Men Fighting Aids), said:
"Despite the advances we have seen in HIV treatment over the last two decades, it remains extremely difficult for anyone living with HIV to be open about their status. Considering the millions of people who are now living with the virus globally, the list of people in the public eye who do so openly is exceedingly short.
"So I applaud Adrian for his bravery in publicly disclosing his HIV status and the complex and difficult circumstances that lead to his infection. Invisibility of HIV hampers our efforts to prevent new infections. It enables gay men to kid themselves that the men they have sex with are all HIV negative, and creates an environment where ignorance and stigma can flourish.
"Being open about your HIV status is still a brave thing to do. However there is a growing movement of people living with HIV who are now willing to speak about it, without shame or fear. Having the strength to break out of the viral closet allows us to answer questions, address concerns and to challenge the myths and prejudice that still surround HIV."
Sarah Radcliffe, campaigns manager for the National AIDS Trust, said:
"It takes courage to be so open about living with HIV. Adrian's story illustrates the complex range of factors which can come into play for gay men at risk of HIV – homophobia, mental health issues, drugs. These issues converge and create a situation where people don't feel they deserve to take care of themselves, that they don't have the confidence to negotiate safer sex or that they aren't able to make healthy choices about their sex life due to drink and drugs.
"It's great that Adrian feels confident enough to challenge HIV stigma but his is not an isolated story – our research found over half of young gay or bi men are bullied at school. This can have lifelong effect on their mental and emotional wellbeing."
A spokesperson for Stonewall added:
"We commend anyone who is open about their HIV status as it can only help combat the stigma facing those living with HIV."