Police Are Hunting For A Man Suspected Of Exposing People To HIV
A man has been sending abusive WhatsApp messages saying he didn't use a condom. Four people have received them. One of these men, who is now HIV-positive, told BuzzFeed News his story. Warning: explicit content.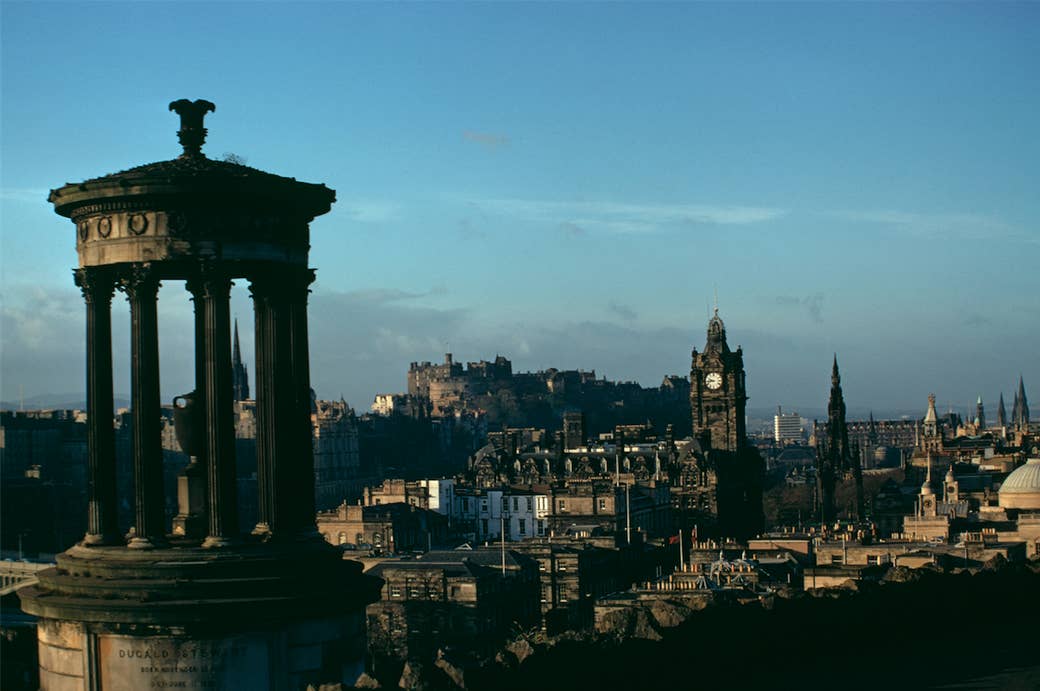 Matt was about to leave a friend's house when the messages arrived in WhatsApp. "I cummed in your ass without a condom," wrote the man he had met in Edinburgh eight days earlier, who told him at the time he had used protection. It was followed by: "You're a fucking revolting jack ass." Matt stared at the screen. More abusive messages arrived immediately, then an emoji, the one that depicts crying with laughter.
As the implications began to sink in, Matt – who has asked for his real name not to be used – started to panic.
"I thought, Fuck, I think I might have been exposed to HIV," he says now, recalling that moment last July. Frantic, he started searching on his phone for the websites of HIV charities, anywhere with information that might tell him how great the risk of transmission was and what he should do now. He discovered it was already too late to take PEP – post-exposure prophylaxis, the anti-HIV drugs that can be taken after unsafe sex to prevent the virus taking hold.
"Then I looked up the symptoms of exposure – how you can get a rash and that sort of thing, and I thought, OK, I don't have any of those."
But two weeks later, in August 2015, his throat swelled up and a fever raged. It would mark the beginning of a new predicament: Matt's attempt to stop the man who sent the WhatsApp messages – whom he believes exposed him to the virus – from putting more people at risk.

Police have confirmed to BuzzFeed News that they are investigating and seeking to trace the man who sent the messages. BuzzFeed News has also learned that there are three others in the area who have reported receiving similar texts.
Matt, who is in his twenties, returns to the encounter that triggered everything. On 24 July 2015, he arranged on Grindr to visit the man in question.

"I got to his flat, his door was open and he just said, 'Come on inside.' I went in," says Matt. "I got an uneasy feeling from him but I just thought I'd go ahead [with it]. His flat was very squalid. I had the impression he's someone who's very lost and damaged." Matt had already told him he wanted safe sex and before penetration took place, "I definitely reiterated that." He says he saw the man remove a condom from a drawer by the side of his bed, but because of the position they began to have sex in, Matt could not see whether he was wearing it. The man ejaculated while inside him.
"After we finished I looked down and said, 'Did you have that condom on?'" The condom did not appear to Matt to have semen in it. "He said, 'Are you one of these paranoid people? Yes, I had that condom on.' So I went for a shower and thought nothing of it." Matt says now that he feels stupid for trusting this stranger.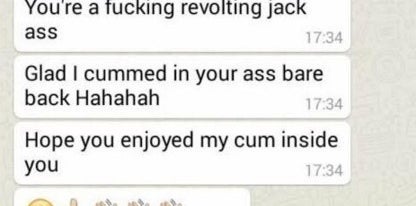 "The thing is," says Matt, "I had never had condom-less sex before so I didn't even know what it felt like and it turns out it doesn't feel much different if you're the receptive partner."
They chatted for a while before Matt left. Uneasy about the encounter, Matt did not respond when the man messaged him later to ask if he enjoyed it. Eight days after that, the man phoned several times but Matt did not pick up. And then the messages started arriving on WhatsApp.
Three weeks later, Matt went for an HIV test. It came back negative. But aware that it can take longer for antibodies to the virus to show up in tests, Matt went for a further checkup after another five weeks, in September 2015. This time the clinic – Chalmers Sexual Health Centre in Edinburgh – did both a pin-prick test, which can be less accurate and which that day was also negative, and a more detailed blood test that was sent off to the lab.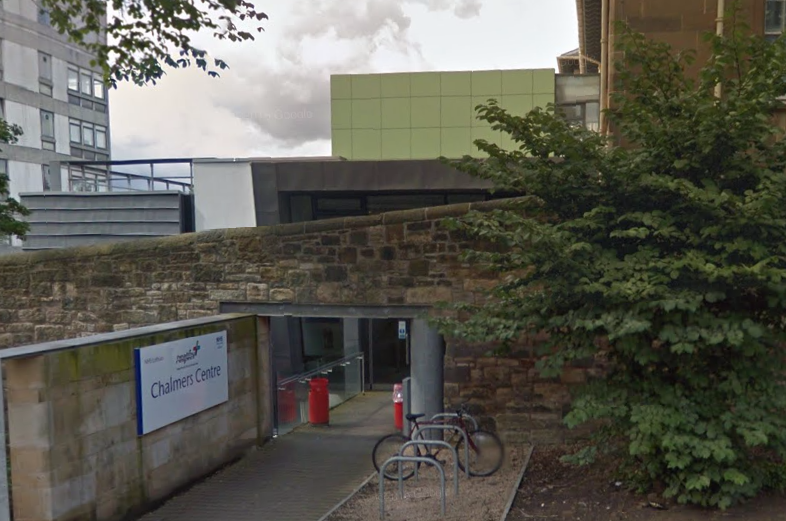 On 15 September, the clinic phoned Matt.
"I knew you only get a call if it's positive so I went silent and then said, 'Did that test come back as positive?' He said, 'It has.'" Matt started shaking. Later that day he returned to the clinic and told them about the man who had sent the messages.
"They were very sympathetic and they asked for the guy's number so they could contact him, in case he doesn't know about his [HIV] status, and get him checked," says Matt.
Because medication for HIV is now so effective it means that when adhered to properly the drugs make people effectively uninfectious. And because around 90% of HIV-positive people are on medication, it is believed that most new infections arise from those unaware of their status. This amounts to about a quarter of people in Britain with the virus. The HIV status of the man who sent the WhatsApp messages is not known, however.
A few days after Matt was diagnosed, he phoned Edinburgh's Corstorphine police station. Officers too, he says, treated him with sensitivity.
"They came round my house and I gave them various types of evidence – a screengrab of the WhatsApp messages, a picture of the guy so we confirmed who it was, and his address. And I gave them consent to look into my medical records so they can pin down a probable date of transmission and exposure."
It is also possible for police to compare blood samples of two HIV-infected people, using genetic tests on the samples to establish with more certainty whether one infected the other.
In Scots law, exposing or infecting someone with HIV comes under "culpable and reckless conduct", explains Yusef Azad, director of strategy at the National Aids Trust. One offence within that involves the transmission of HIV; a second involves exposing someone to HIV and therefore only potentially endangering them, rather than infecting them. The maximum penalty in Scotland for these common-law offences is life imprisonment – a contrast to England and Wales, where there is a five-year limit. There is another offence, the deliberate transmission of HIV, which would come under assault law.
"It's very important to be clear about the distinction between recklessness and intentional transmission," says Azad. "One can be deliberately reckless and know you're being reckless, that doesn't mean you're wanting anybody to get HIV."
In practice, he says, it is almost impossible to prove that someone intended to infect someone with HIV, and so "there has never been, anywhere in the UK, a conviction" for it. Therefore, in Matt's case, it is likely that the police would pursue a case of reckless rather than intentional transmission. And even then, they would have to demonstrate five key things before securing a conviction: that the suspect was HIV-positive and knew he was; knew how the virus is transmitted; had unsafe sex; transmitted the virus to the other person; and that this person did not know the suspect was HIV-positive.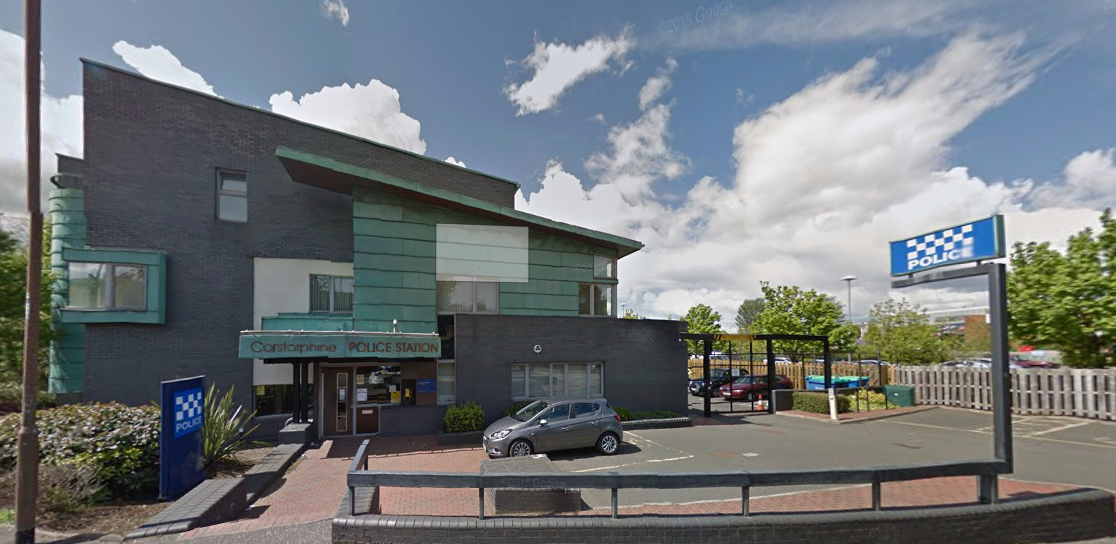 In November, with the investigation under way, Matt returned to the sexual health centre. The nurse he always sees there told him something extraordinary: Other patients at the clinic had received similar messages to the ones sent to Matt on WhatsApp. "My nurse didn't say how many people," he adds. "But my [Criminal Investigation Department] officer said they know of three others, and is getting statements off those three men. I don't know what stage he's at."
In a statement to BuzzFeed News, a Police Scotland spokesman said: "Police in Edinburgh are currently investigating this matter and are looking to speak with a number of individuals as part of this inquiry to establish the full circumstances."

On behalf of Chalmers Sexual Health Centre, Dona Milne, deputy director of public health for NHS Lothian, said: "We are assisting police with their enquiries and it would be inappropriate to comment further on an individual case. However, we would encourage men to look at the information provided by HIV Scotland on their website about the risks of HIV transmission and to make contact with services for testing and advice if they have concerns."
BuzzFeed News understands that staff at the clinic have held a meeting to discuss the matter. It is also understood that the police have not yet questioned the suspect. More than four months since Matt reported what happened, he is frustrated by how long the investigation is taking.
"There is a public health urgency to this," he says, emphasising his concern that a man "is on the loose in Edinburgh transmitting a potentially deadly illness to multiple men."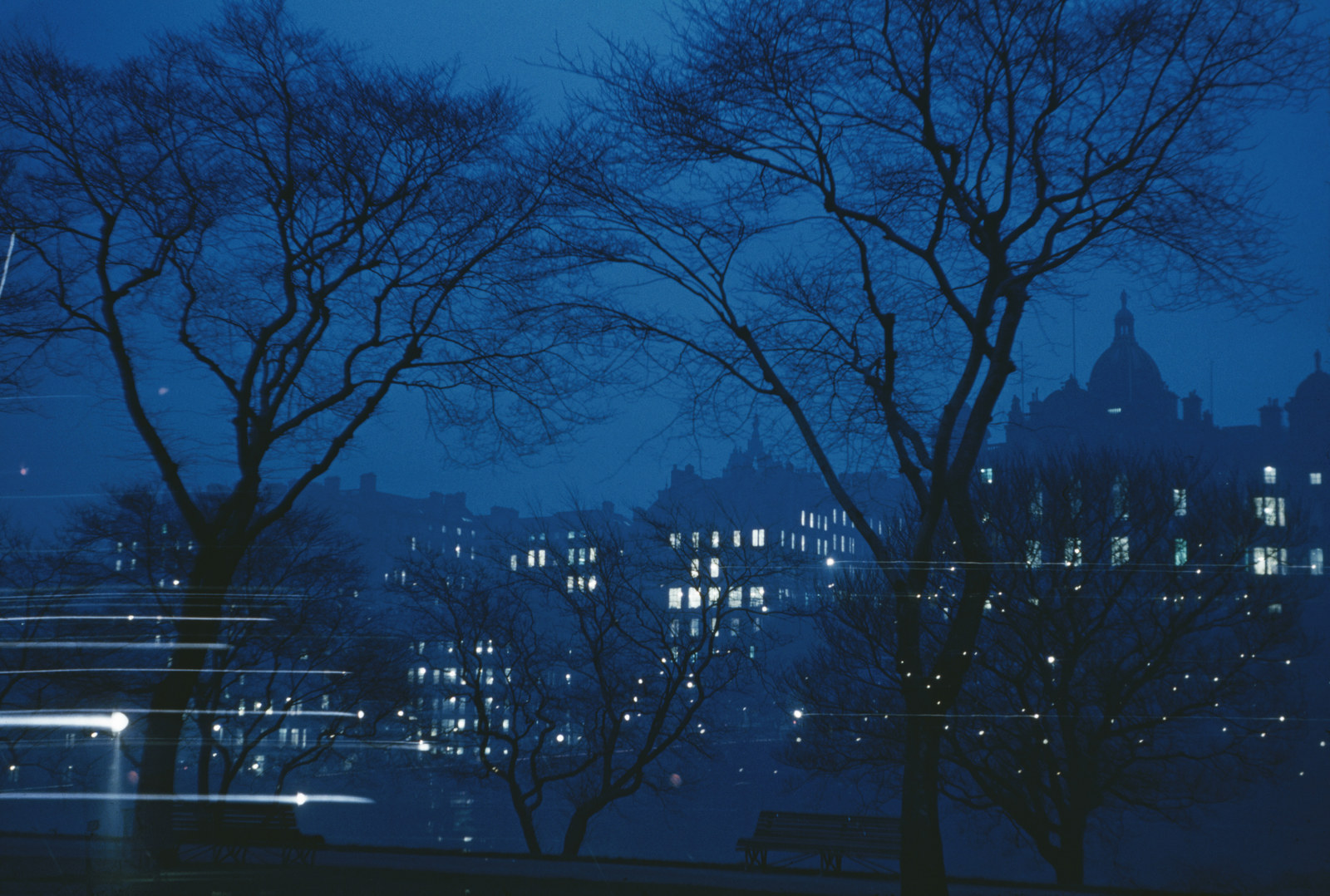 However, such cases can take years, such is the complexity of the legal process, and as BuzzFeed News was preparing to publish this story, Matt says he received an email from his CID officer, which he quotes: "We are getting close to the point of having enough evidence to detain and interview [the suspect]."
In the meantime, Matt is left adjusting to life with HIV. "I started on meds [antiretroviral medication] on 22 December, which was some Christmas present," he says wryly, adding: "In terms of my physical health I'm not too worried, I just worry about how it will affect my romantic relationships in the future." He pauses for a moment.
"Sometimes I wonder if I'm almost…if I've not taken it badly enough, if I'm being too blasé about it," he says. "I've had a fair few struggles in life and I feel like now I've got this to deal with as well. But I'm determined to not let it affect my life too much." He adds he is very cautious now when meeting men off phone apps.
Although he has no plans to tell his family about his new HIV status, Matt's friends have been supportive. He also has no desire to contact the man he believes infected him. "The moment I realised what happened I thought, The law is going to have to deal with this," he says. "I'm determined to see him brought to justice and given a hefty custodial sentence."
He says his primary motivation is to stop the man who sent the messages from exposing more people to the virus. This is also why he decided to speak out. "I think it might encourage other men to come forward if they've been victims as well," he says. "I want to alert gay men in the area to what is happening."