The only national charity providing help and support to lesbian, gay, bisexual, and transgender people experiencing domestic violence is "days from closure", BuzzFeed News can reveal.
Last month, Broken Rainbow announced that if it did not receive £20,000 within a few weeks, the service, which includes a helpline that receives 10,000 calls per year, could fold. But now the entire operation is facing imminent closure, following what staff described as a delay from funders, including the Home Office.
"We are literally days from closure," Emma Baldry from Broken Rainbow told BuzzFeed News. "We have the confirmation of funding from the Home Office but we still don't have the money in our bank. We haven't had the contract to sign and therefore we haven't received the payment." She added that it was expecting these funds, and reliant on them going through, by 1 April.
"We have £95,000 of agreed funds due to us over the next few weeks from various funders, including the government," she said. "But the position we are currently in is that if we don't find £25,000 in the next 48 hours or so that could be the end of Broken Rainbow."
Baldry explained: "We don't have the money to pay our staff and we can't continue to run if we can't afford to pay our staff."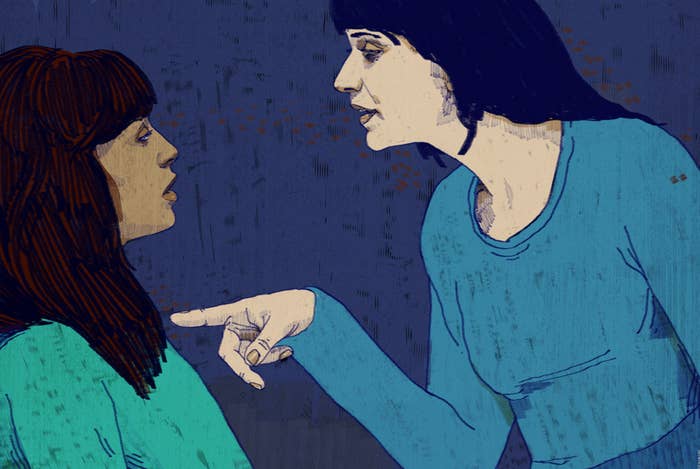 She said the charity has had no indication of when the money from the Home Office will arrive. "Jo Harvey Barringer [the CEO] is currently sending letters and emails, chasing them saying, 'Look, this is the position we are in, can you speed this through any quicker?'" Baldry said the organisation has not yet received an answer.
The charity is now trying desperately to find funds from elsewhere, speaking with other charity partners to see if they can lend Broken Rainbow money, and is considering putting together a last-minute fundraiser.
"We're also asking if anyone can hand in a hefty donation or provide us with a loan," said Baldry. "We are guaranteed to get this £95,000 in, so even if it was a £25,000 loan for now, whoever can provide a loan will get that money back." The charity has tried unsuccessfully to get a bank loan, she added.
If Broken Rainbow shuts its doors, said Baldry, it could put LGBT people at risk.
"It's so important to have the service because it's already hard enough to tell someone you're in an abusive relationship, but if you have to come out to somebody before disclosing it that can be really hard," said Baldry. "And that can be the point that puts people off from contacting other services because they might not be out. If we close, more people could stay in abusive relationships and therefore more LGBT people would be in danger."
UPDATE
A Home Office spokesman told BuzzFeed News: "The Government is committed to tackling domestic violence and abuse. Broken Rainbow plays an important role in supporting lesbian, gay, bisexual and transgender victims of domestic abuse, and the Home Office has informed Broken Rainbow that it will be renewing funding to support its helpline for 2016/17."