Britain's Oldest Gay Pub Has Become The First To Be Granted Listed Status
The Royal Vauxhall Tavern has been saved from development and given a Grade II listing in a victory for activists and supporters including Sir Ian McKellen. "You can't mess with Gandalf!"
Campaigners are celebrating after Britain's oldest gay venue has become the first in the country to be given Grade II-listed status for its contribution to LGBT history.
South London's Royal Vauxhall Tavern, which has been hosting LGBT performers and customers since the 1940s, and where Freddie Mercury once smuggled Princess Diana inside in male drag, has been awarded the status by the Department for Culture, Media and Sport on the advice of Historic England.
The Tavern's famous kidney-shaped bar, its curved Victorian front, and its totemic position in queer nightlife as a haven for drag and alternative performance have been secured.
The landmark decision came as a result of a high-profile campaign over the last year to protect the venue from attempts to sell or redevelop it. Paul O'Grady, who made his name there in 1980s as his alter ego Lily Savage, Graham Norton, and Lord of the Rings star Sir Ian McKellen have all supported the campaign.
The rescue bid, RVT Future, was set up after the pub was sold in 2014 to Immovate, a property development company based in Austria. Campaigners claim Immovate attempted to block the application for listing status and "declined to meet the RVT community or reveal its plans for sale".
The historic ruling comes just 10 weeks after New York's Stonewall Inn, site of the Stonewall riots that sparked the modern LGBT rights movement in 1969, was granted landmark status – meaning that it too is protected from development or demolition.
In a statement, Tracey Crouch, heritage minister, said: "I am thrilled to be able to list the Royal Vauxhall Tavern as Grade II – the iconic hub in the heart of London is of huge significance to the LGB&T community. Not only of architectural interest, the venue has a longstanding historic role as a symbol of tolerance and alternative entertainment."
She added: "I am delighted the listing will preserve the history of this venue for future generations to enjoy – I hope that it continues to be filled with laughter and joy."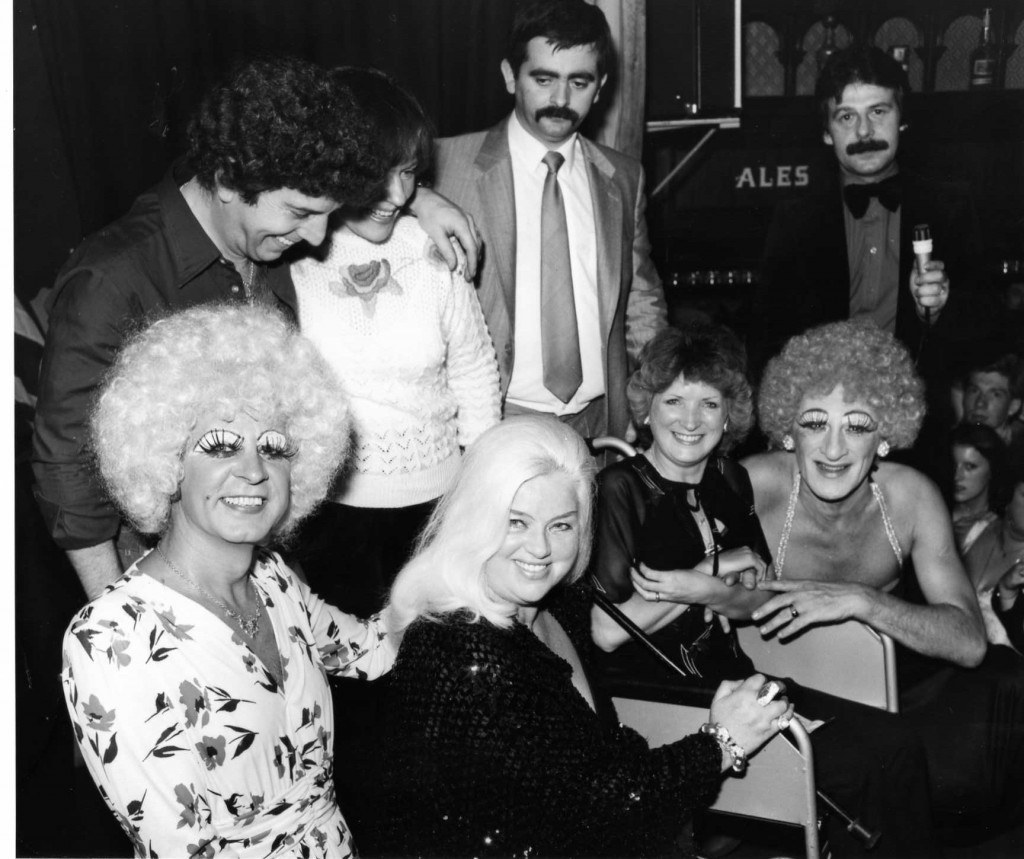 Amy Lamé, host of Duckie, a weekly alternative clubnight that has been held at the Tavern for two decades, told BuzzFeed News: "I'm elated. We have preserved the most important LGBTQ venue in the entire country. It's the first one to be listed so it sets an amazing precedent. It is, on so many levels, incredible.
"We just want to do cartwheels down the street. It's against all odds – we had moments of absolute despair thinking we're never going to do it. But it's an example of standing up to the big international property developers that are trying to take over London."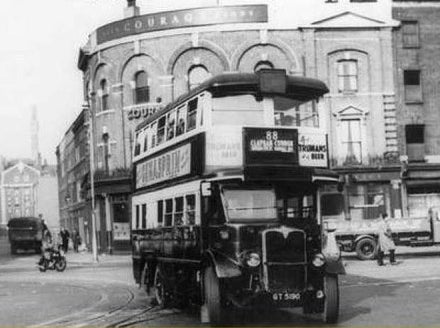 Lamé, who is also the chair of RVT Future, added, "What's set this campaign apart is that so many people have put themselves on the line to make public statements and say, 'I support this.' We felt we reached a watershed moment when Paul O'Grady and Ian McKellen signed up. We thought, 'Immovate, you can't mess with Gandalf.'" (Immovate did not respond to BuzzFeed News' request for comment.)
This, the first LGBT heritage listing status, will, hopes Lame, embolden campaigns elsewhere to save or resurrect other historic LGBT venues, such as Camden's Black Cap and The Joiners Arms in Shoreditch.
"It also seems timely that LGBT culture is being recognised in this way," said Lamé. "There have been so many other buildings that have been listed because of their importance to the women's movement and the Afro-Caribbean community – rightly so."
Organisers and performers are planning an event at the 19th-century building, details of which are yet to be released, to mark their victory and for customers to celebrate.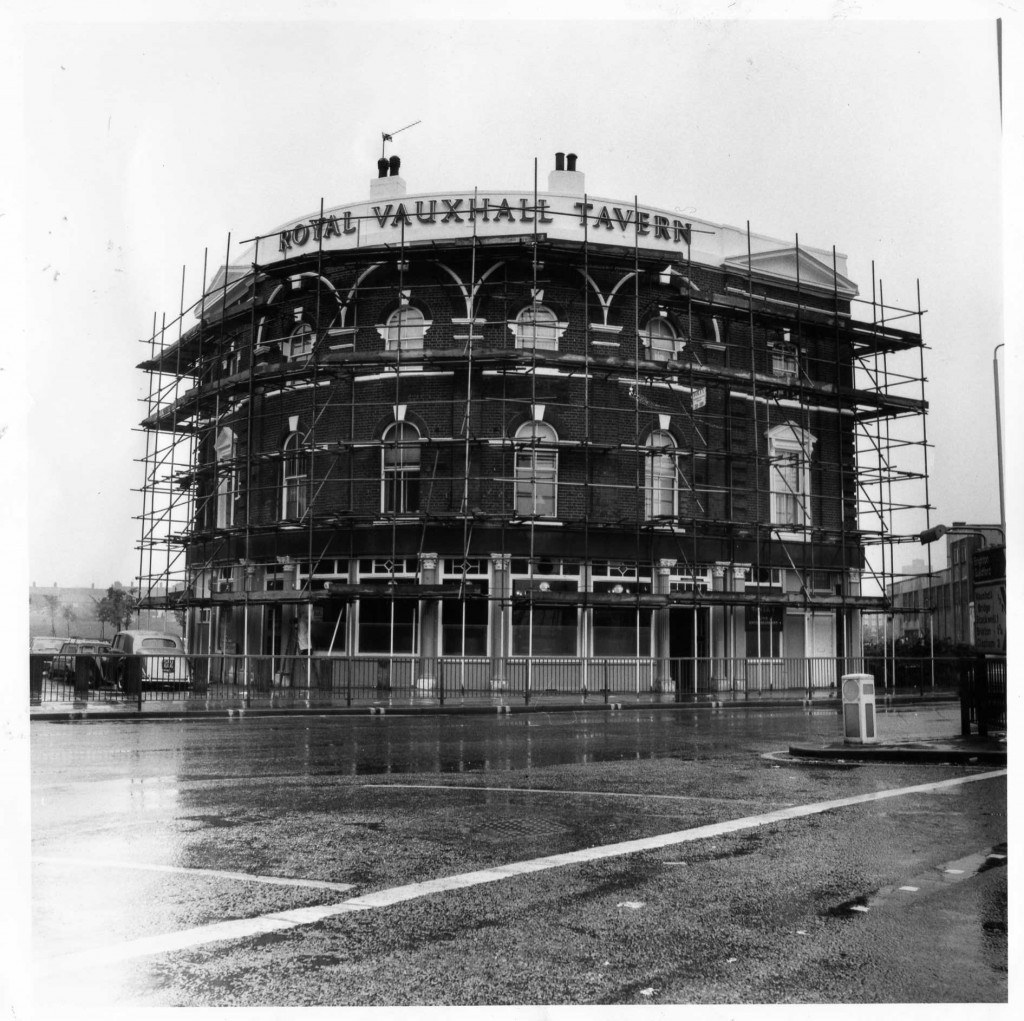 Paul Burston, a journalist and local resident who has been attending the Tavern since the mid-1980s, told BuzzFeed News: "If this means the RVT is protected as a venue and will continue the tradition it's known for then that's a great thing. In the '70s and '80s it was a key drag venue and then with Duckie and the alternative club culture that's been based there ever since, it occupies a central place in London's heartland."
Burston attended early performances by Paul O'Grady as Lily Savage at the Tavern before she was a household name: "He was amazing and terrifying in those days – hard as nails, much tougher than the became later when he became telly-friendly."
One night, in 1984, police raided the bar.
"A whole load of officers came in – about 20," said Burston. "They were wearing rubber gloves. It was the height of AIDS hysteria and the tabloids were full of stories about how you can catch it by touching somebody. They came in to do a drugs raid. Lily was on the stage shouting at everyone to fight back. A mini-riot broke out and the police carted Lily off in full drag."
The Tavern became a home not only for performance but for condolence. As HIV/AIDS starting killing gay men in their thousands from the mid-1980s, customers would go to the bar together after funerals for their friends.
"For me there was a period of associating the RVT with a dying generation," said Burston. "A lot of the funerals I went to back then were very family orientated, and the gays would leave and have a separate gathering at the Vauxhall Tavern. I stopped going for a while. It was too painful."
Vauxhall became a new hub for LGBT nightlife in the '00s, but, Burston added, many of the pubs and clubs that sprang up around the Tavern then have since closed.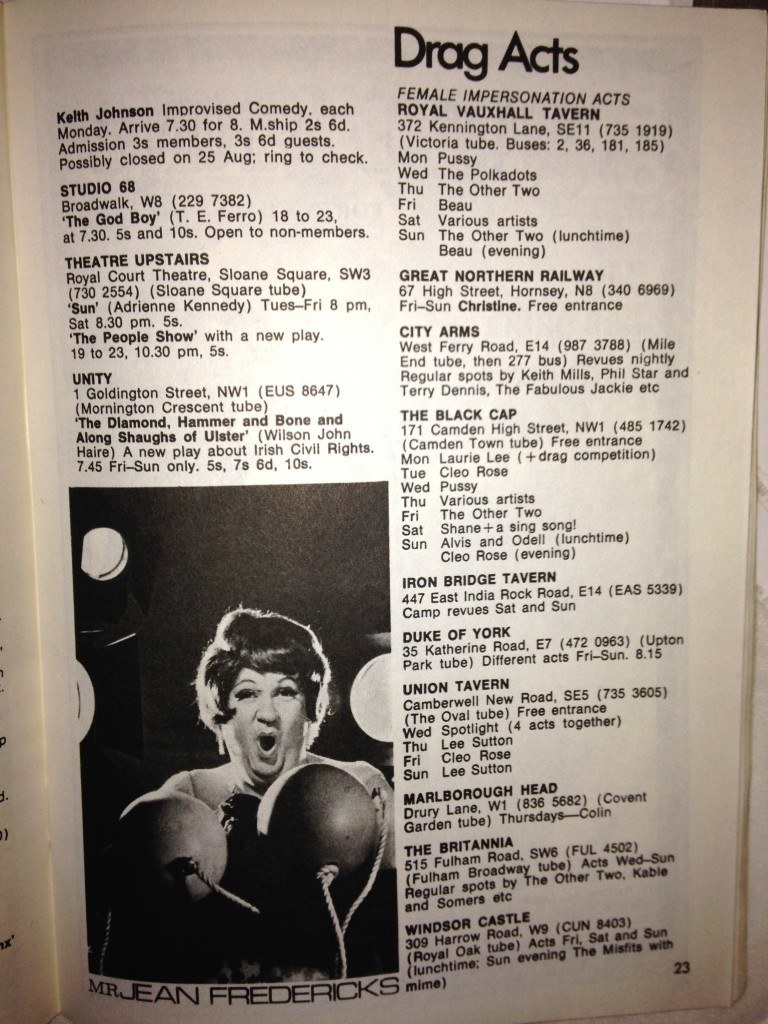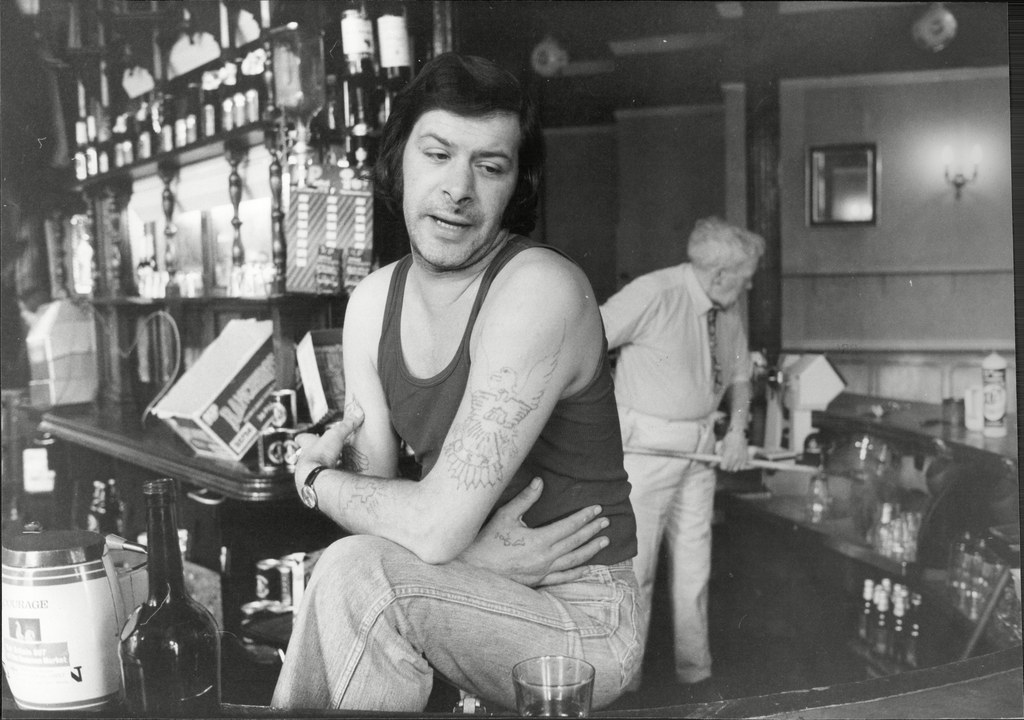 "We have lost so much queer culture over the last few years – everything's disappearing, with Crash and Barcode now gone, and the RVT is the one beacon of hope that's left," he said.
Burston paid particular homage to the years when alternative performance artist David Hoyle held nights there – daring, sometimes grotesque and confrontational spasms of countercultural art that led to Hoyle being given his own show on Channel 4 in the late 1990s.
"There is no one like him," said Burston. "He is extraordinary – so in your face, so challenging; it was truly avant-garde. Completely anarchic. You never knew what was going to happen. He cut himself on stage with a broken bottle one night. I've also seen him remove all kinds of objects from people's buttholes. On stage."
On another night when BuzzFeed News was in attendance, Hoyle used human faeces to paint a picture in front of the audience.
"That was working in collaboration with a Berlin-based performance artist," Hoyle told BuzzFeed News about the occasion. "He provided the poo, and I merely utilised it to do a portrait."
Hoyle is delighted by the decision to grant the venue listed status. "It's an historic occasion," he said. "The RVT is an institution. It makes you proud to be a member of the community. Where we lead, others follow. We're liberating ourselves in the LGBTQI community and now we're liberating others.
"With the Stonewall Inn, there are now two iconic places that have got this kind of recognition. It vindicates us in our cultural history and all that's been achieved. The RVT is a crucible, an expression, a dissent."