19 Comedians Made A Hilarious And Moving Video Supporting Same-Sex Marriage In Ireland
"Take this opportunity to give gay people the same pain and suffering that any other married person has."
Comedians from Ireland, Britain, Canada, South Africa, and the US have made this video to encourage people to vote Yes in Ireland's same-sex marriage referendum on Friday.
It features Jason Byrne and Aisling Bea, who says, "We're making this video in the hope people will back our battle for equality." "Or filth," adds Byrne. "Best of luck to all the homosexuals. And lesbians."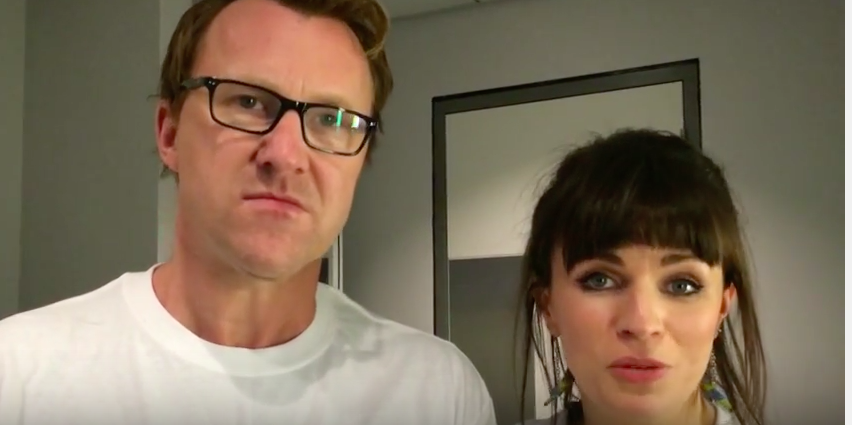 Some of the messages are just sincere and straightforward, like Sean Lock's: "I don't know if this helps at all, but if I was Irish I'd vote yes."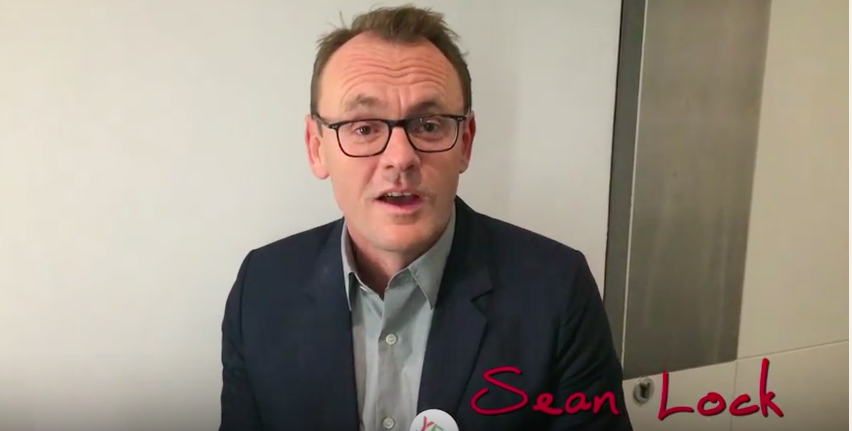 And Russell Kane's: "If I was Irish I'd definitely be voting for equal marriage." Rob Beckett's too: "I'd vote yes to equality!"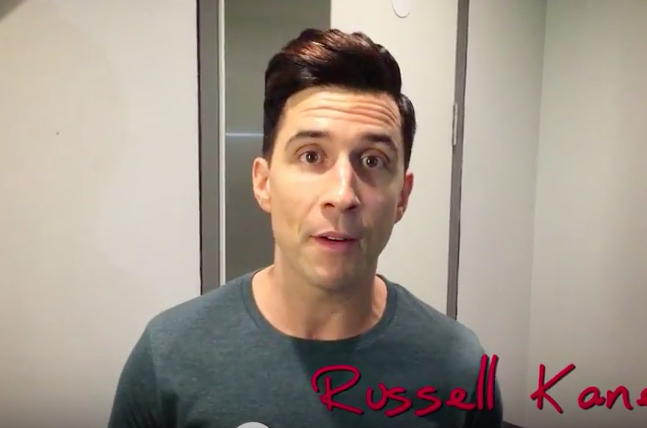 But Jack Dee pretends to be disgusted by same-sex marriage before adding, "I would definitely say yes to equality."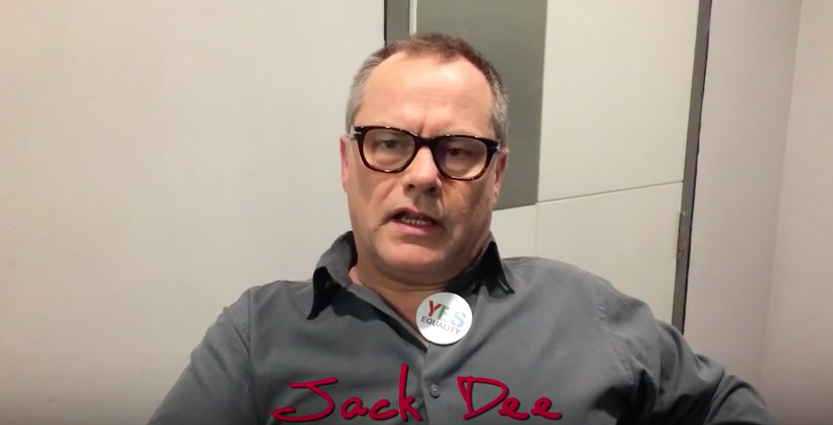 And Trevor Noah gets all satirical: "My honest advice is to take this opportunity to give them the same pain and suffering that every other married person has."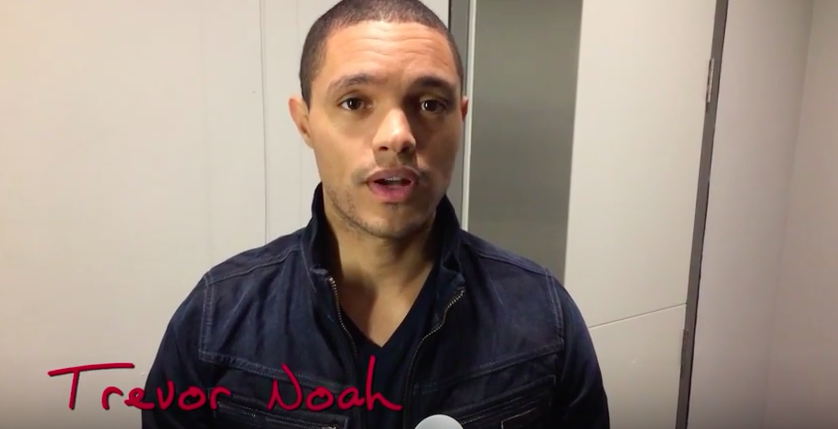 Katherine Ryan adds, "I'm half-Irish. Not just Irish the way every North American says. I have an Irish passport and GAY PEOPLE in my Irish family." She urges people to vote Yes "because I want to see my Irish family be happy."
And Sara Pascoe wishes she were Irish: "If I was allowed to be Irish, I'd vote yes." Rich Hall echoes this: "I'm an American. I can't change this, but you can. Vote Yes."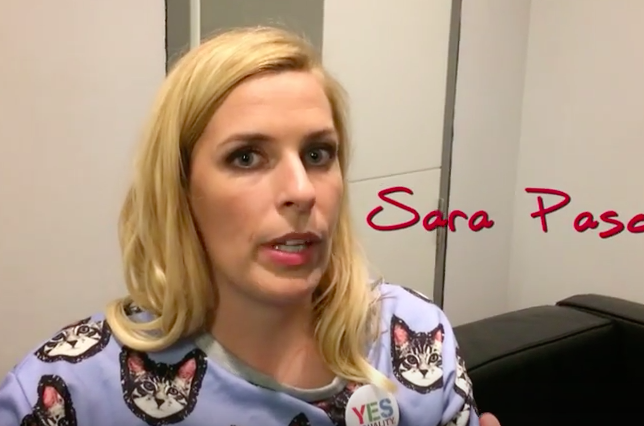 Kevin Bridges reminds Jon Richardson and Rachel Riley that Scotland legalised gay marriage, and therefore "led the way" not only in that but in "inventing the television". "And the SNP," adds Richardson.
Romesh Ranganathan has a random Irish person with him: "Eoin here is stuck in England so he can't vote, so please can you do it for him?"
And David O'Doherty just cries: "Yeeeeeeeeeeessssssssss!!!!" (For ages.)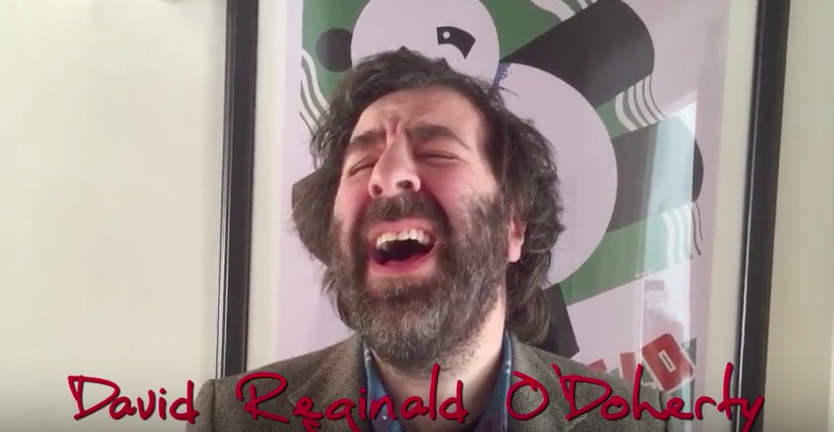 Then Stephen Fry delivers his message in Gaelic and it's strangely moving: "I want the same happiness that I have found to be afforded to those in Ireland too."
Alan Davies and and Danny Bhoy also speak Gaelic: "Ta for gra!" (Yes for love)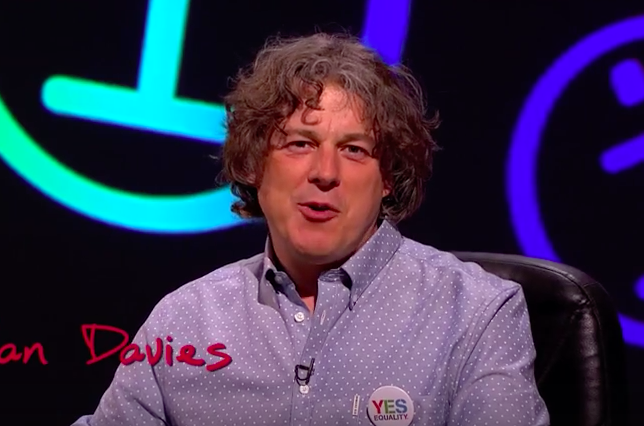 Finally, Josh Widdicombe attempts to appeal to Irish voters by saying, "Top o' the morning". Even though no one ever says that.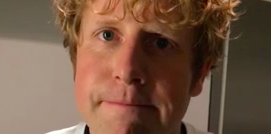 So the video ends with this message: