18 LGBT People Tell Us What They Learned In Sex Education Classes
The National AIDS Trust went to Student Pride and asked young lesbian, bi, gay, and trans people what they were taught in sex education classes. It wasn't good.
It's now 12 years since Section 28 – the notorious legislation that gagged British teachers from discussing homosexuality – was repealed.
So the National AIDS Trust decided to find out whether the level of education that young people get about safe sex and LGBT issues has improved by asking young people at Student Pride to spell out what they'd learned at school. Here's what they said.
1.
"No same-sex sex education except 'Gay men get AIDS too'."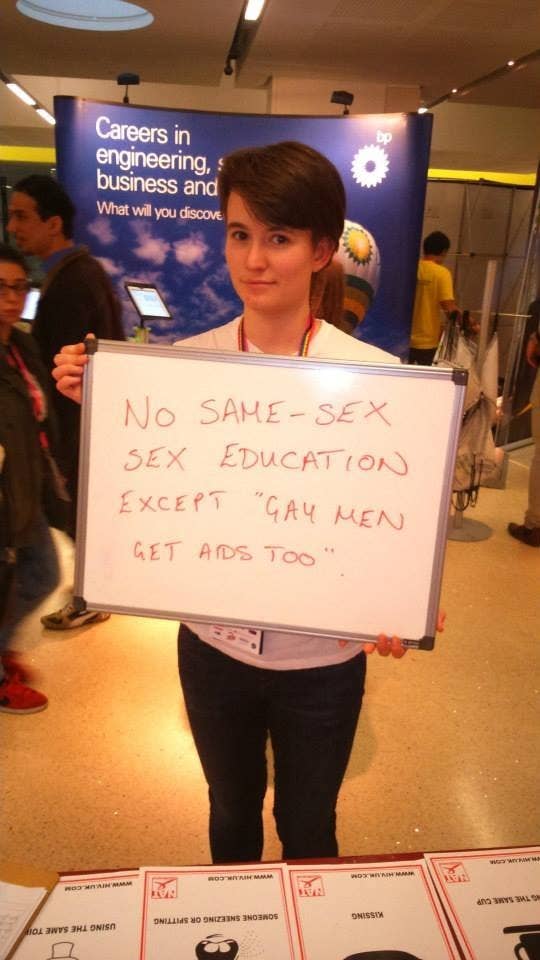 2.
"I put a condom on a banana. #BadSexEd"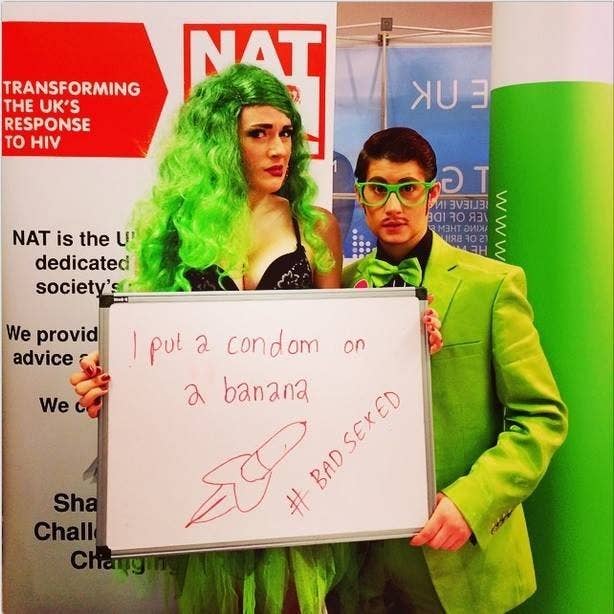 3.
"Abstinence is key! #BadSexEd"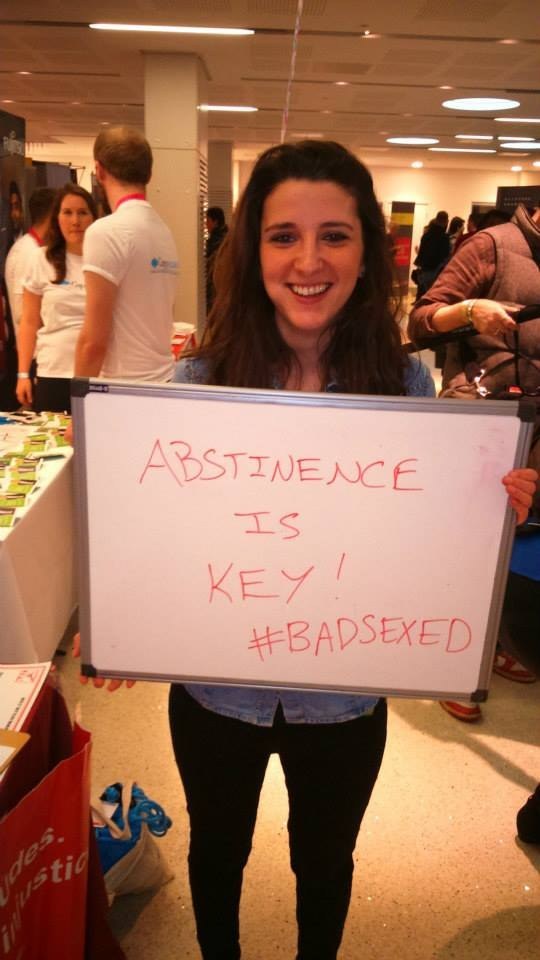 4.
"When I came out at school they called my parents and outed me. My mum doesn't think my sexuality is REAL, she never learned and neither did I!!!"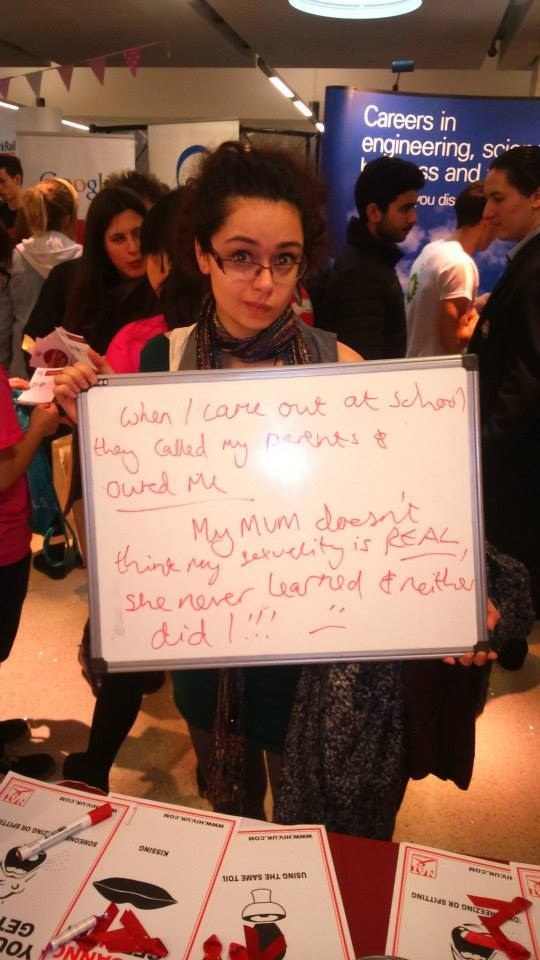 5.
"I didn't get ANY sex education."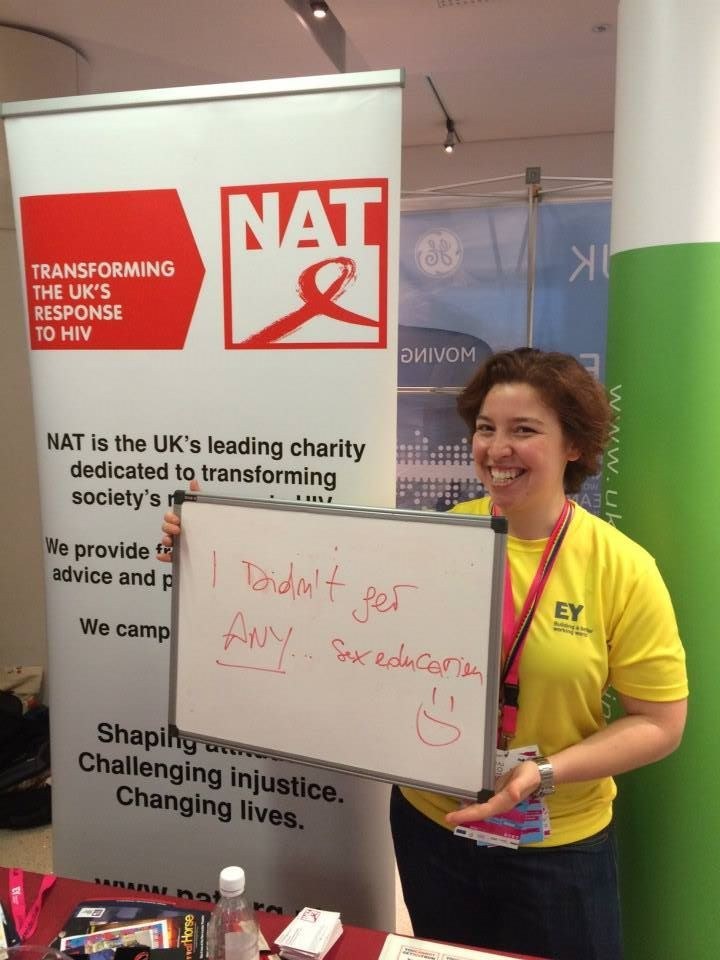 6.
"My teacher made me put a condom on a banana and then taste it. (It was fruity tooty!)"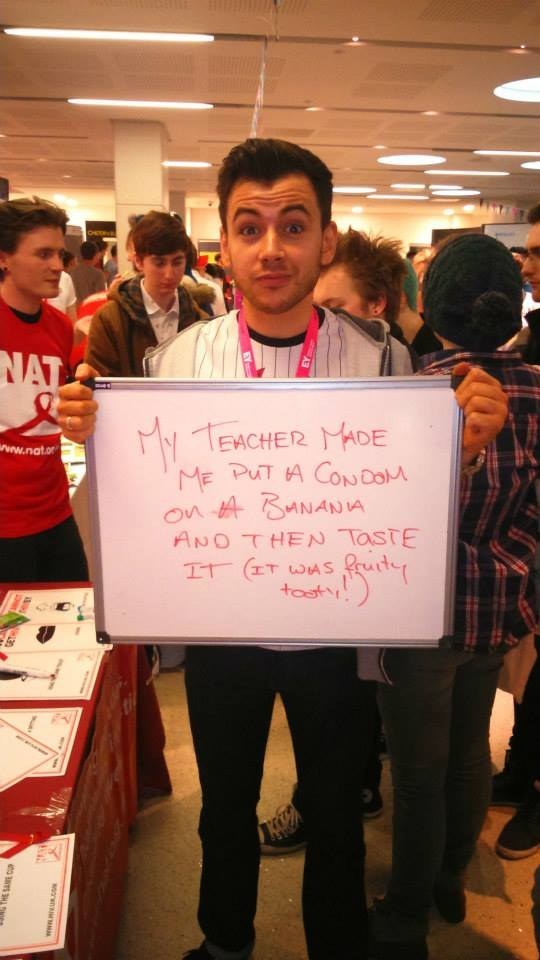 7.
"I didn't know what STIs I could catch from women before I got to uni."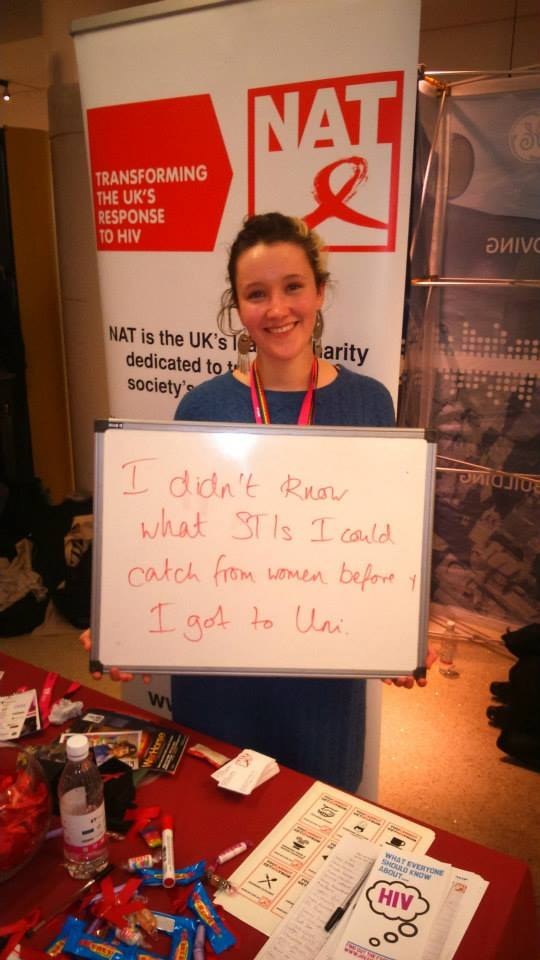 8.
"Teacher asked how to put on a condom to a class of 16/17-year-olds – no one knew and no one asked how."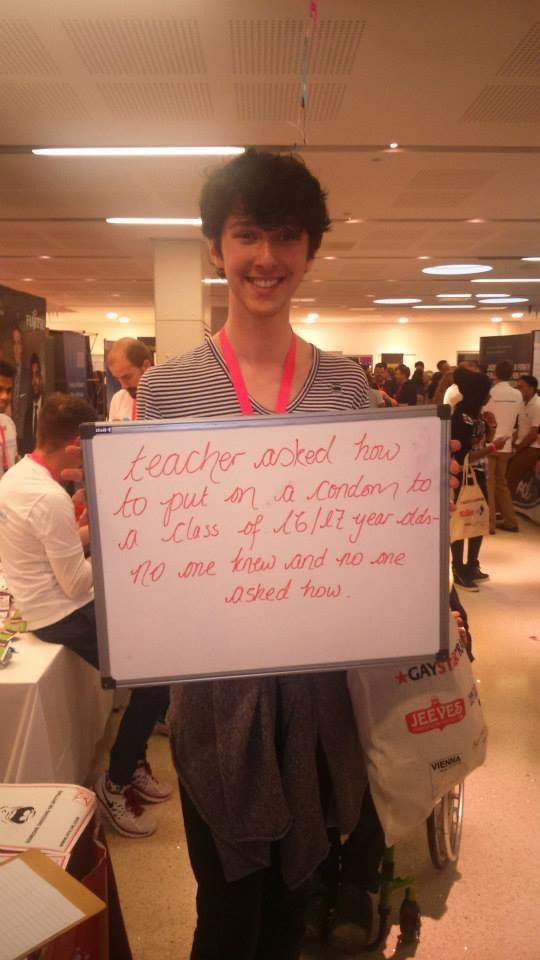 9.
"I put condoms on Plastic Pete."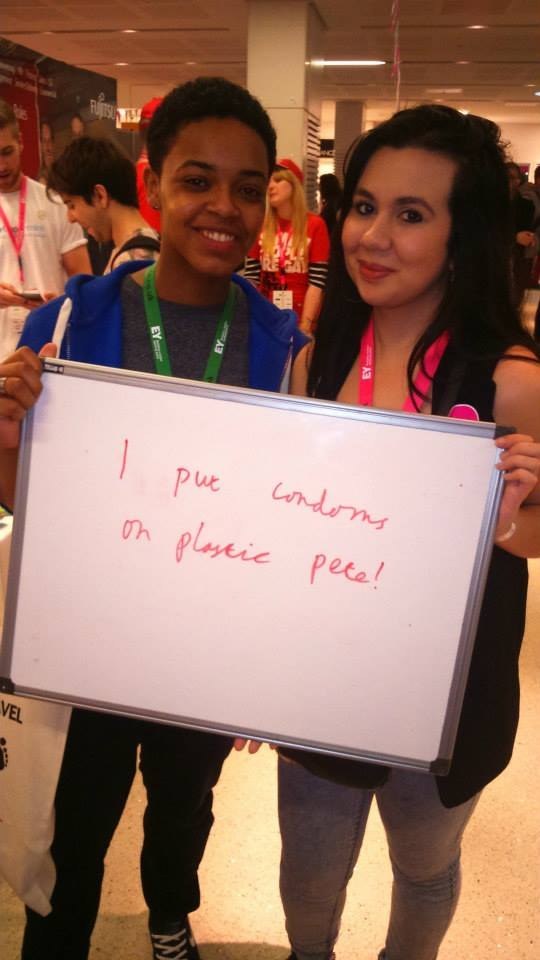 10.
"Lesbian, gay, bi and trans and sex were not words in school."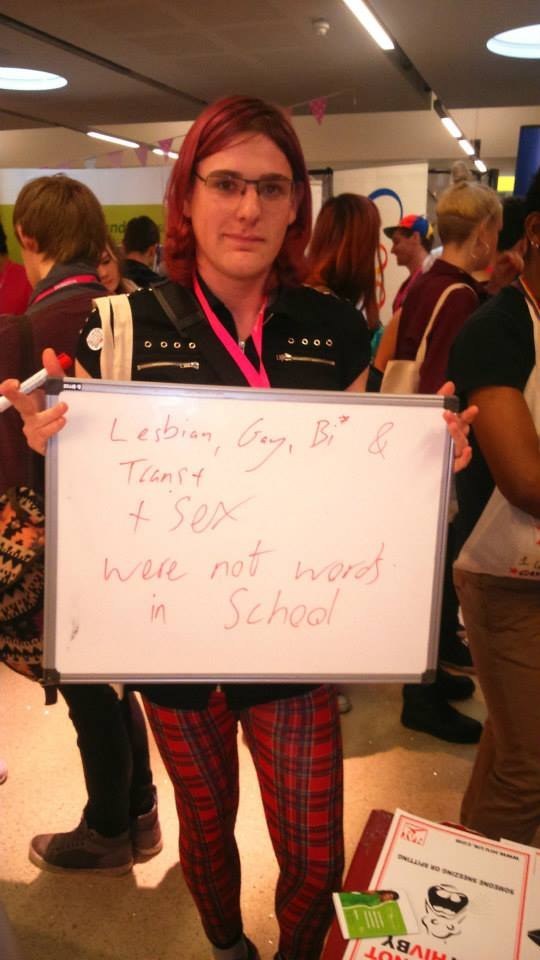 11.
"LGBT education was just being asked to label which celebrities were gay and which ones were straight."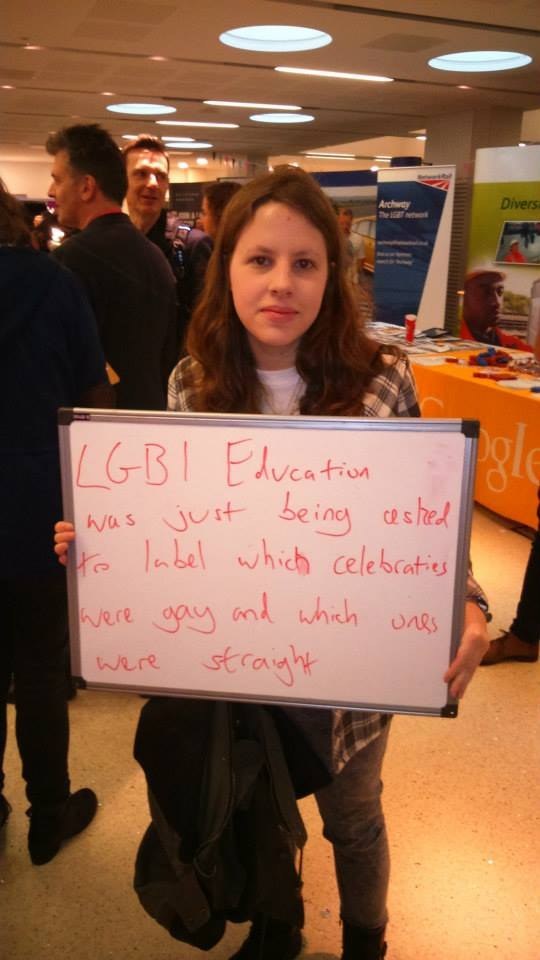 12.
"I didn't know girls masturbated until I got to uni!"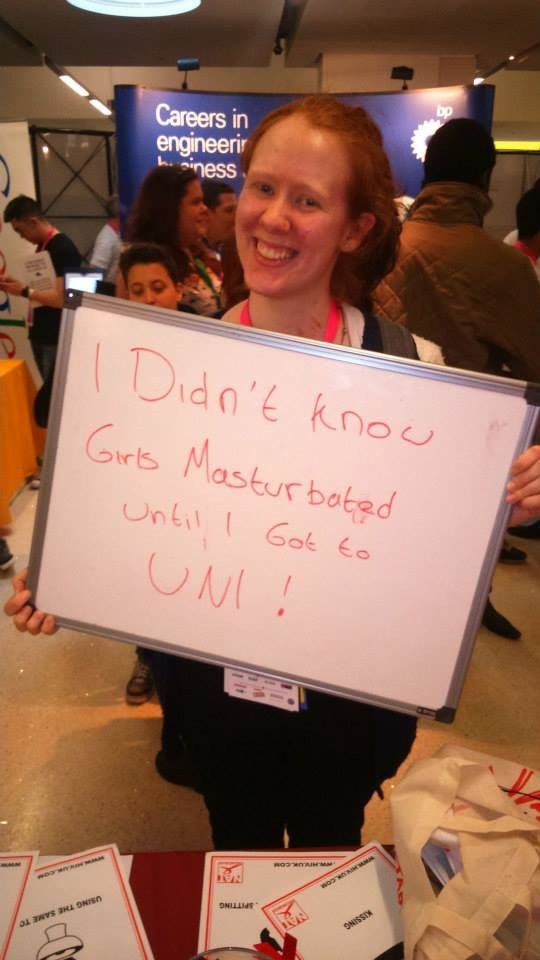 13.
"It was non-existent!"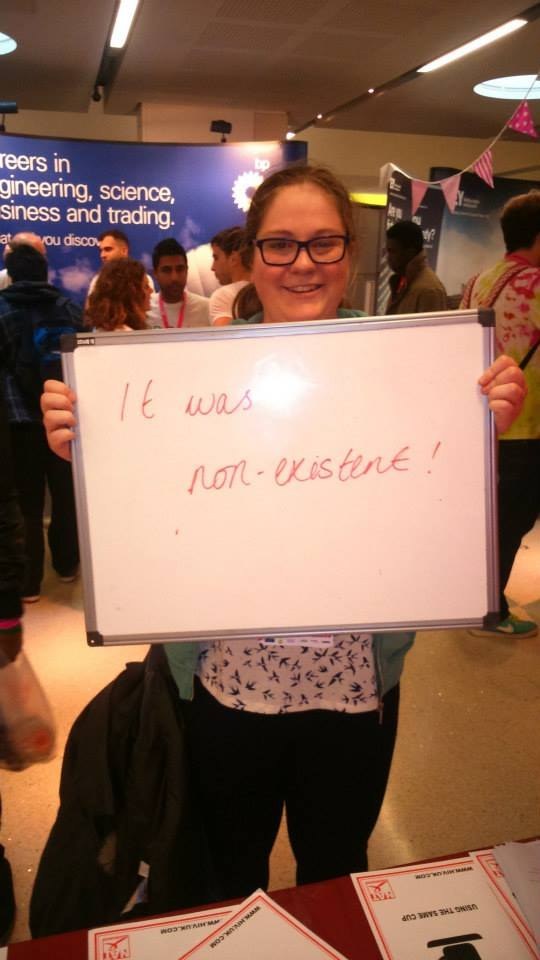 14.
"11 years since Section 28 and people still feel they can't be open about sexuality in schools. THIS NEEDS TO CHANGE!"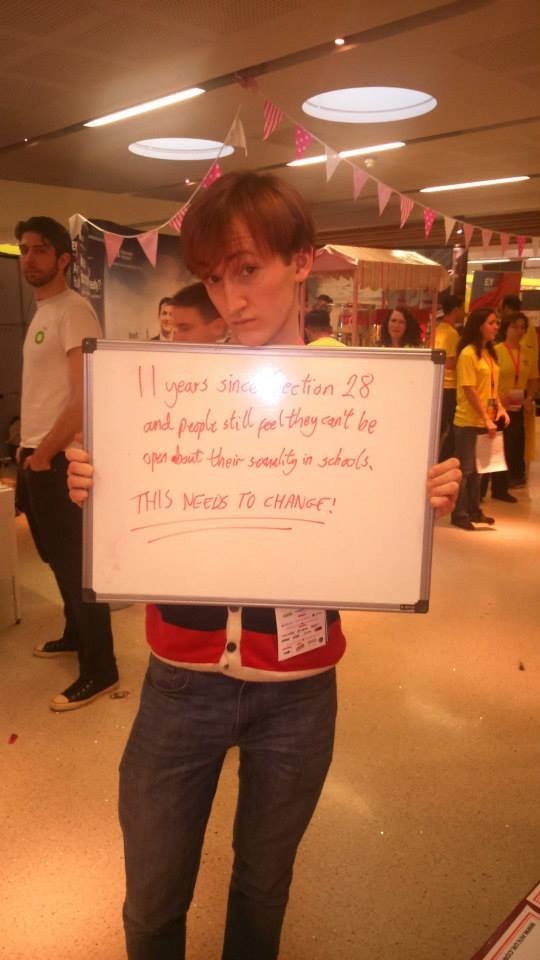 15.
"My LGBT sex education was NON-EXISTENT!"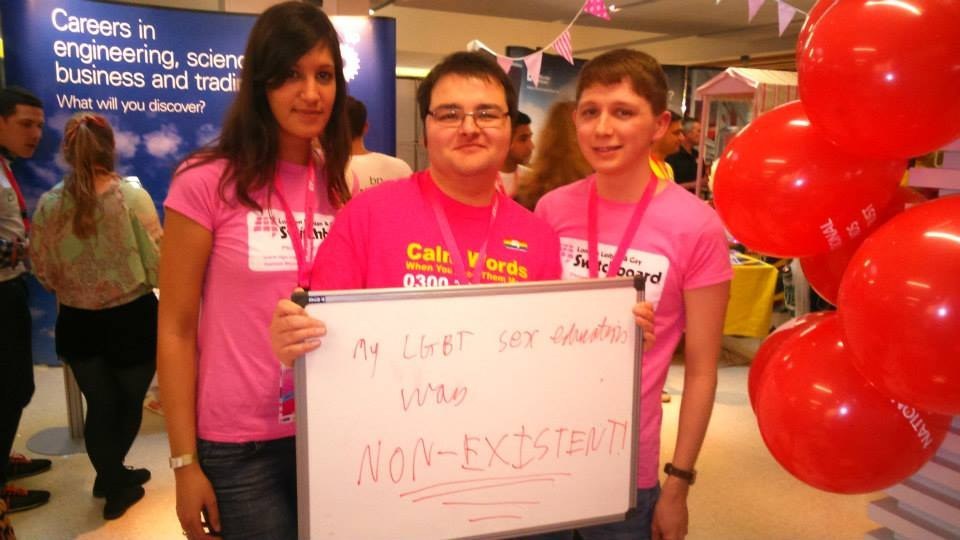 16.
"What education? School too 'religious' to talk about sex!"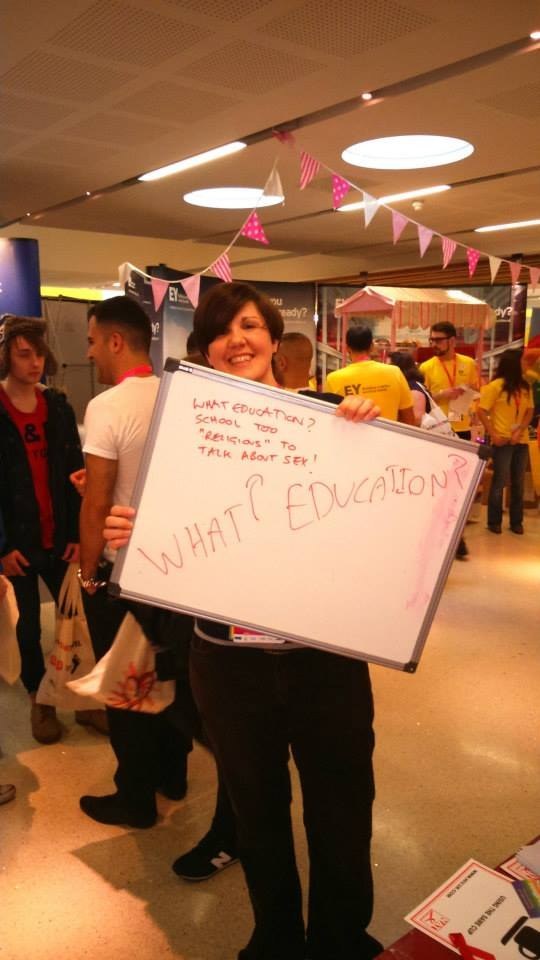 17.
"Far too heteronormative and the STIs solely focused on the penis going bad. Forgettable, too. Although the bit on consent was fine."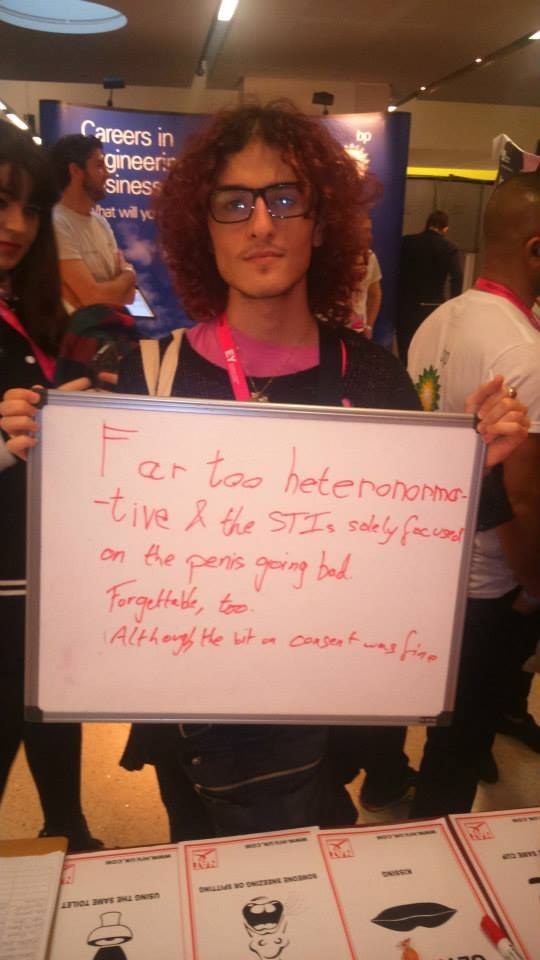 18.
"I had to copy out a pope-approved transcript of the sexual act. (My teacher did question his authority in the area.)"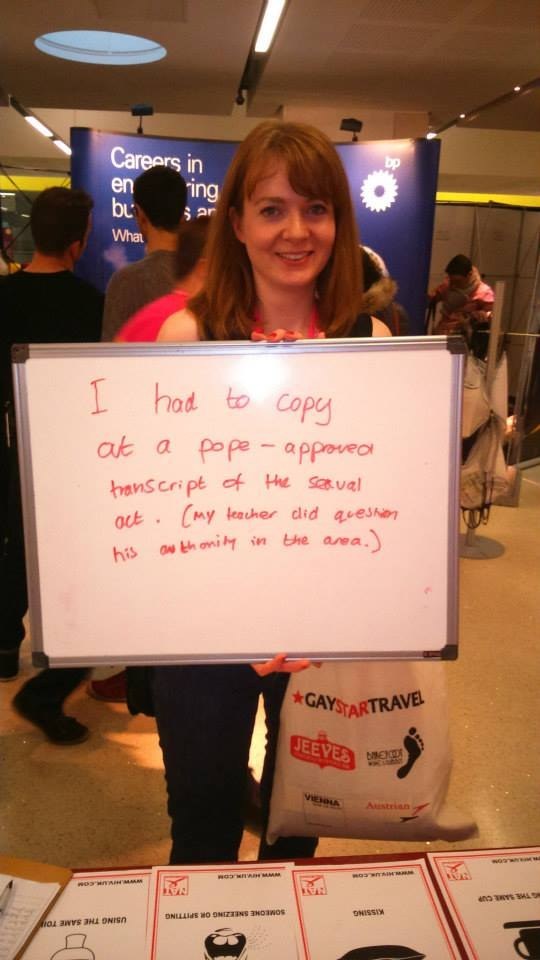 In addition, the charity carried out the largest ever survey into young bi and gay men's experiences of sex and relationships education.
It found that:
– 75% hadn't had any information about same-sex relationships.
– 33% hadn't received any information about HIV transmission or safer sex.
– 27% didn't know that HIV can only be passed on though semen, vaginal or rectal fluids, blood, or breast milk.
– 29% didn't know you can't get HIV through kissing.
– Over half had been bullied because of their sexual orientation.
Deborah Gold, chief executive of the National AIDS Trust, told BuzzFeed News:
"Across the board LGBTI young people have worse sexual health than heterosexual people. They are also disproportionally likely to have issues with mental health and substance misuse. This is a national shame. If we truly lived in a society where every young person is of equal value then we would be teaching about different types of relationships in schools. We would be giving every young person they information they need to keep themselves healthy. Until this happens we are failing in our duty to the young people of this country."