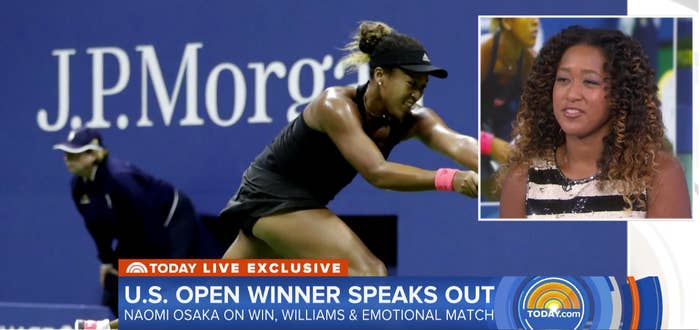 US Open champion Naomi Osaka has said she apologized to fans after beating favorite Serena Williams because she thought the controversial final didn't have the ending they were expecting.

Speaking on the Today show on Monday morning, her first talk show appearance, 20-year-old Osaka said she wasn't sure what was happening while Williams argued with match umpire Carlos Ramos, culminating in her being penalized a point, and then an entire game.

"I just felt like everyone was sort of unhappy out there and I knew it wasn't the ending that everyone wanted it to be. In my dreams I won in a very tough, competitive match, so I just felt very emotional and that I had to apologize," she said.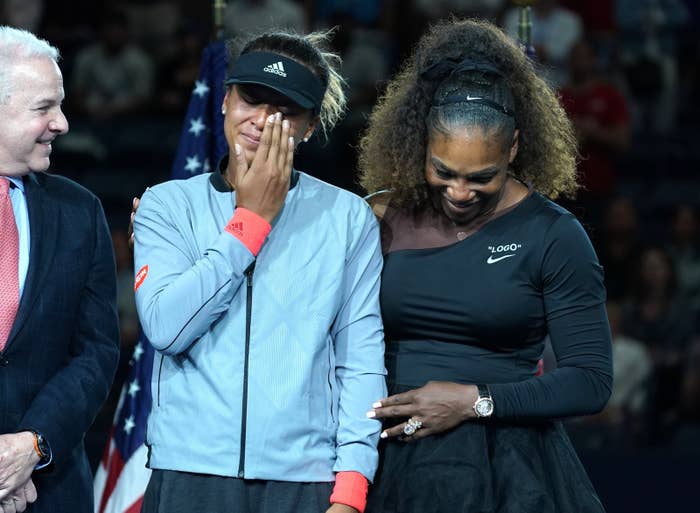 After the match, a tearful Osaka, who grew up idolizing Williams and wrote a third-grade term paper about her, told the crowd: "I'm sorry it had to end like this. I want to say thank you for watching the match."

She told Today: "I felt a little bit sad because I wasn't really sure if they were booing at me or if it wasn't the outcome that they wanted, and I could also sympathize because I've been a fan of Serena all my life and I knew how badly the crowd wanted her to win, so I was just emotional out there."
She said she was overwhelmed when Williams congratulated her: "I felt really happy because I sort of felt that she knew I was crying... It just made me happy overall."

Williams was fined a total of $17,000 by the United States Tennis Association, leading to criticism and accusations of sexism from many leading players and figures in the sport.
But Osaka was keen to avoid becoming embroiled in the row and said she didn't fully see what happened: "Well, I'm not really that 100% sure because I kinda haven't really had time to look too much at the news, and I've been going all over the place, so I can't really form an opinion right now. But for sure I want to watch everything and I want to know what happened, because this is one of the biggest things that happened to me."