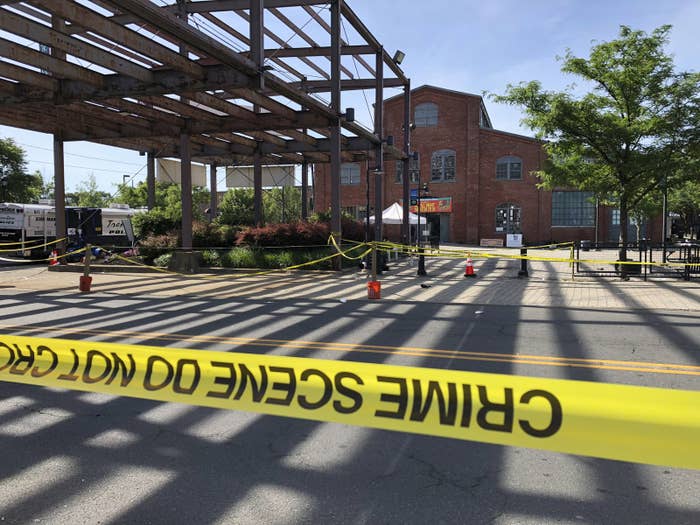 One man died and 22 others were injured after multiple shooters opened fire at an all-night art festival in Trenton, New Jersey, early Sunday in what authorities believed was a neighborhood gang dispute unrelated to the event.

One of those injured was a 13-year-old boy who officials said was in stable condition as of Sunday evening. Seventeen of those injured had gunshot wounds, officials said Sunday, and five were injured by "other means."

The deceased, identified as Tahaij Wells, 32, was one of at least three suspects in the shooting. Officials said 23-year-old Amir Armstrong, one of the suspects, is in stable condition and has been charged with a weapons offense. Another suspect, 26-year-old Davone White, was in stable condition and also charged with several weapons possession charges.
Wells, who was released from prison in February and was on parole for homicide-related charges, was believed to have been shot by police who returned fire after multiple suspects started shooting at each other, officials said.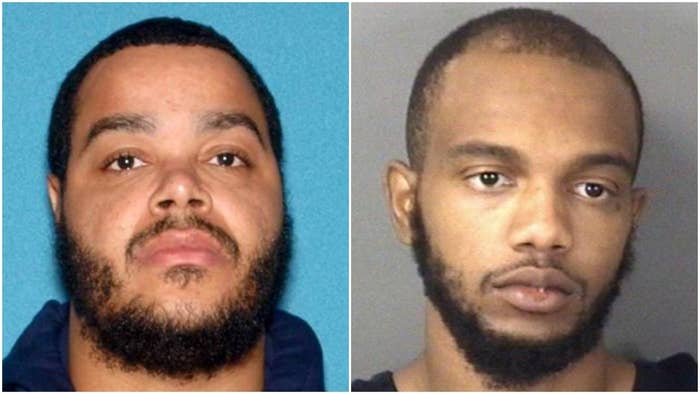 The free all-night event, called Art All Night, was slated to take place Saturday and Sunday at the Roebling Wire Works venue. The event planners said Sunday that the rest of the weekend's events had been canceled.

"We're very shocked. We're deeply saddened," the community group said in a statement Sunday.

The organization said that it's "still trying" to figure out what happened.
"We know there are a lot of questions and a lot of speculation at this point," the group said in the statement. "We're still trying ourselves to piece this entire situation together."
Angelo Onofri, prosecutor for Mercer County, which is now leading the investigation, told reporters at a press conference that the event was "on the verge" of being shut down when the multiple suspects opened fire.
"There were numerous physical altercations that took place both inside and outside of the venue prior to the shooting," Onofri said. "There was a report that the mood inside the venue had been changing."
Onofri said radio transmissions and 911 calls first came into the Trenton Police Department around 2:45 a.m., describing shots fired and officers needing assistance.
"The incident occurred at the historic Roebling Arts Department, 674 South Clinton Avenue, where the Art All Night event was taking place," Onofri said. "At this point, the preliminary investigation reveals that multiple individuals attending the Art All Night event opened fire within the venue. And at this date and time, multiple weapons have been recovered."
Onofri said on Sunday that the incident appeared to be a dispute "related to several neighborhood gangs." One of the weapons that was recovered was a handgun with an extended capacity magazine, meaning it contained more ammunition than allowed by state law.
One eyewitness told Philadelphia's 6 ABC TV station that he saw "two police officers escort a guy that got shot in the leg" following the violence. "They bandaged him up and whisked him away," he said.
Wells, a member of the local Bloods gang, served nearly 14 years in prison for the shooting death of a 22-year-old man in 2002, according to online court records and local media reports. While in prison, he was accused of using his sister as a conduit to communicate with gang members throughout the state and in 2010 pleaded guilty to racketeering.
He was released on Feb. 6, according to the New Jersey Department of Corrections.
Interviews are being conducted with witnesses and victims, officials said, and police confirmed the art event will be shuttered for the rest of the weekend.

Trenton Mayor Eric Jackson said at a press conference that the shooting was "truly a tragedy" for the city.
"My most sincere sympathies go out to the victims and the families and the attendees and organizers of this event," he said. "All shootings, whether large or small, are a crisis.
"It's a fact that our cities, as well as our suburbs throughout America, are experiencing an increase in public shootings and public unrest such as this," he continued. "This isn't just a random act of violence — this is a public health issue."
Krystal Knapp, who was volunteering at the event, wrote on Facebook that her volunteer shift was winding down around 2:45 a.m. when she "heard a commotion" behind her and "saw people pushing and shoving and then heard gunshots."
"I saw lots of people running in my direction and I got out of my chair and started to run," she wrote. "People pushed and shoved and I was knocked down right outside the door as shots continued. I heard them overhead. A kind woman pulled me up and over to the side and told me to stay down with her. A woman three feet from us was shot in the leg. I'm not sure how many people total were shot.
"I heard an officer say nine," her post continued. "There was a guy in the middle of the street about 15 feet from us others said may have been one of the shooters — people said he was shot by police. There was blood everywhere but he was still flailing around. I doubt he made it. It took a long time for ambulances to arrive."
Among the exhibitors at the event on Saturday was the local branch of Moms Demand Action, an anti–gun violence group.