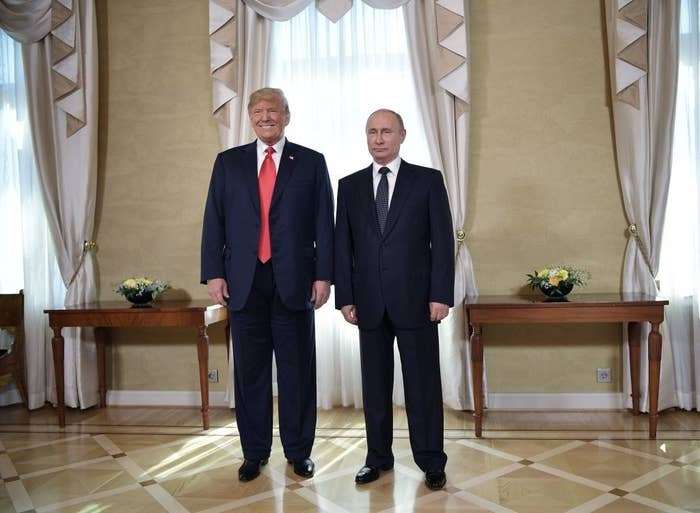 Russian President Vladimir Putin has accused critics of President Donald Trump of trying to hinder America's relationship with Russia, days after the two leaders met for bilateral talks.
Trump has faced a barrage of criticism at home — and was branded a disgrace by members of his own party – after he appeared to give credence to Putin's denial that Russia had any involvement with the 2016 US presidential election.
Trump on Wednesday attempted to clarify his remarks, claiming that he hadn't been questioning his own intelligence staff.
Thursday, Putin told a meeting of Russian diplomats in Moscow, according to a report from the AP, that he considered Monday's summit "successful." Then he accused unspecified "forces" in the US of trying to hold back US–Russia relations, mentioning the Syrian civil war and arms control as two affected areas.
Russia was, he said, "open to contacts with the US," continuing a theme of collaboration from Monday's talks.
Putin added that relations between the two nations were "in some ways worse than during the Cold War" but the meeting had put them on the path to "positive change."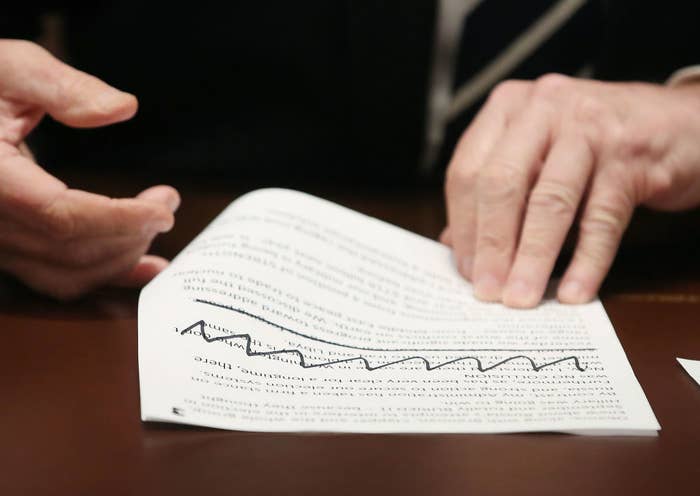 Earlier, Russian Putin loyalists had dismissed any suggestion that the translator who sat through the Trump–Putin meeting, Marina Gross, should be asked what the pair discussed.
Democrats on the US Senate Committee on Foreign Relations on Wednesday called for her to be questioned. Rep. Bill Pascrell said: "Congress and the American public deserve to know the details of their private conversation.
"We need public testimony by the only American present at this meeting to ensure Trump did not further undermine our intelligence or law enforcement communities."
Konstantin Kosachev, the head of the foreign affairs committee in the Russian parliament's upper house, said Thursday that this course of action would threaten "the whole idea of diplomacy," according to the AP, which cited Russian news agencies.