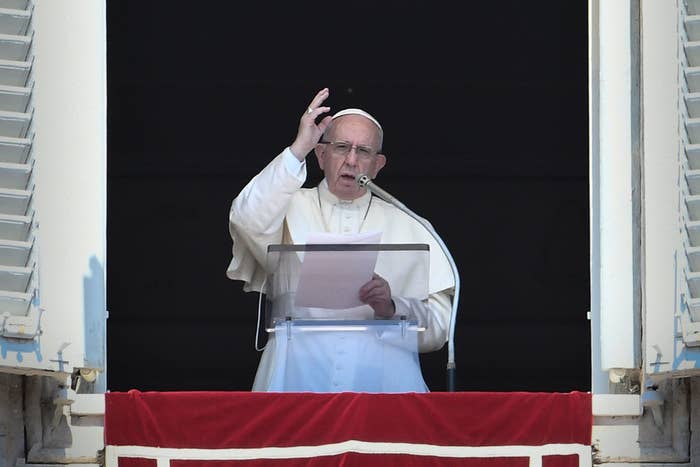 Pope Francis has said the Catholic Church has long "ignored, kept quiet or silenced" the pain felt by the victims of sexual abuse scandals involving priests, less than a week after a report found more than 1,000 victims were abused in one US state alone.
In a letter addressed "to the People of God" issued by the Vatican Monday morning ahead of a trip to Ireland this week, Pope Francis condemned what he called the "crimes" carried out by large numbers of priests.
"I acknowledge once more the suffering endured by many minors due to sexual abuse, the abuse of power and the abuse of conscience perpetrated by a significant number of clerics and consecrated persons," he wrote in the letter, which was published in multiple languages.
"Crimes that inflict deep wounds of pain and powerlessness, primarily among the victims, but also in their family members and in the larger community of believers and nonbelievers alike."

Referring to a grand jury report last week, which accused 300 "predator priests" of abusing more than 1,000 children in the past 70 years in Pennsylvania, the pope wrote that while most of these cases were historical, the church had played down and even ignored the impact on victims.
"We have realized that these wounds never disappear and that they require us forcefully to condemn these atrocities and join forces in uprooting this culture of death; these wounds never go away.
"The heart-wrenching pain of these victims, which cries out to heaven, was long ignored, kept quiet or silenced."
In a key passage, he said, "With shame and repentance, we acknowledge as an ecclesial community that we were not where we should have been, that we did not act in a timely manner, realizing the magnitude and the gravity of the damage done to so many lives.
"We showed no care for the little ones; we abandoned them."