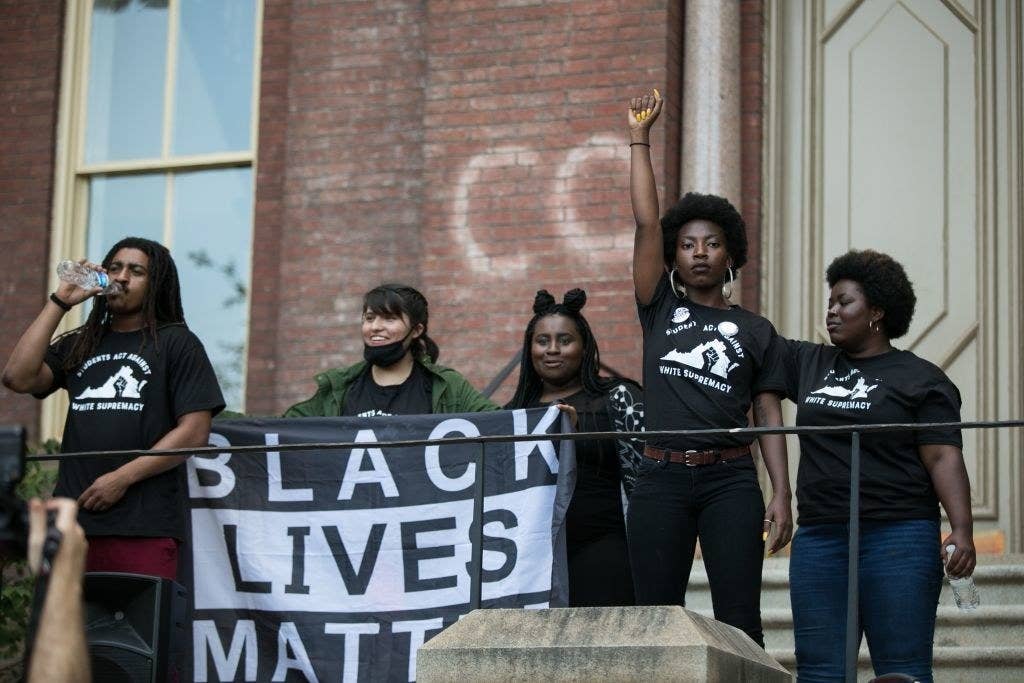 Hundreds of so-called anti-fascist protesters gathered in Charlottesville Saturday ahead of a planned white nationalist march in Washington, DC, — exactly 12 months after the first "Unite the Right" march, during which one person died and several were injured.
Reports estimate that more than 200 protesters met at the University of Virginia campus. Last year's "Unite the Right" rally saw ugly scenes of confrontation and violence, which resulted in the death of 32-year-old Charlottesville resident Heather Heyer.
Around 700 state troopers, some in riot gear, have been drafted in to police the weekend's events, CBS reported, leading some to accuse law enforcement of a heavy-handed approach to the anti-fascist protest.
Protesters chanted: "Why are you in riot gear? We don't see no riot here." A banner read: "Last year they came w/ torches. This year they come w/ badges."
A state of emergency has been declared in the city, and access to traffic has been heavily restricted.
Rather than Charlottesville, white nationalists have instead obtained permits to march in the nation's capital outside the White House. They will be met by counterprotesters there, too, as well as a heavy police presence.