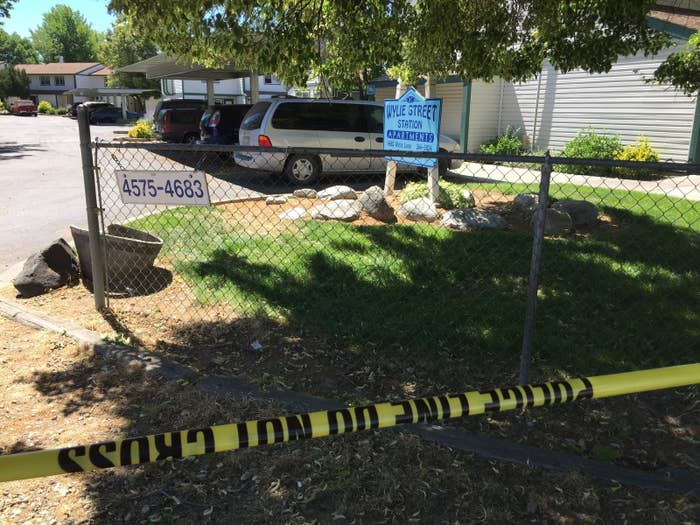 At least nine people, including six children, were injured in a knife attack Saturday at a 3-year-old girl's birthday party at an apartment complex in Boise, Idaho. All nine victims were hospitalized and some sustained life-threatening injuries, police said.

Boise Police Chief William Bones said at a press conference on Sunday that the suspect, 30-year-old Timmy Earl Kinner from Los Angeles, had been staying in the apartment complex for a few days, but was asked to leave on Friday "due to his behavior."
But he returned on Saturday evening "to exact vengeance, not just on those he had been with, but at any target which was available," Bones said, including attacking children at the girl's birthday party a few doors down from where he had been staying.
In addition to the 3-year-old, the wounded children are ages 4, 6, 8, and 12, the chief said. Three adults were hurt when they tried to stop the attacker. The woman who had let Kinner stay with her was not one of the victims.
At this time and due to the "specific evidence" they have, authorities do not believe it is a hate crime but are still investigating.

"Due to the nature, location, and the victims, we are of course investigating all potential leads, which might lead us to that conclusion," Bones explained.
Two children who live at the apartment complex, which houses resettled refugees, and were playing behind the building when Kinner allegedly attacked told the Associated Press they saw him cursing and then stabbing an adult several times.
"It was kind of scary because we were outside," one of the children, 12-year-old Esrom Habte, told the AP. "He was chasing people and stabbing people."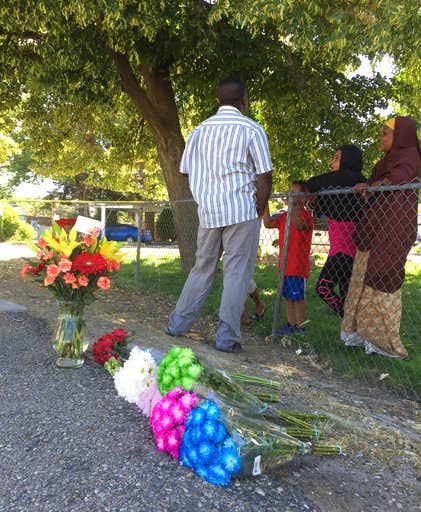 Kinner was charged with nine counts of aggravated battery and six counts of injury to a child. All nine people he stabbed survived the attack, Bones said, but "the level of some of the injuries will be life altering in a negative way for some of the victims."

"The level of violence which occurred here. Most hard on myself as it is on any officer or first responder is when you see innocents targeted and the suffering that occurs when you see children," the chief sighed. "It doesn't just tug at your heart strings. It tears your heart apart."

He said one child has been flown to Salt Lake City for treatment because of the severity of her injuries, and that local refugee providers helped the child's mother buy a plane ticket to be with her daughter.
"Our victims are some of the newest members of our community. They're victims from their past homes who have fled violence from Syria, Iraq and Ethiopia," Bones said. "We had children who had come from different continents sitting together at a small child's birthday party."
Officers were dispatched following a call about a man with a knife attacking people at the Wylie Street Station Apartments at 8:46 p.m., Bones said.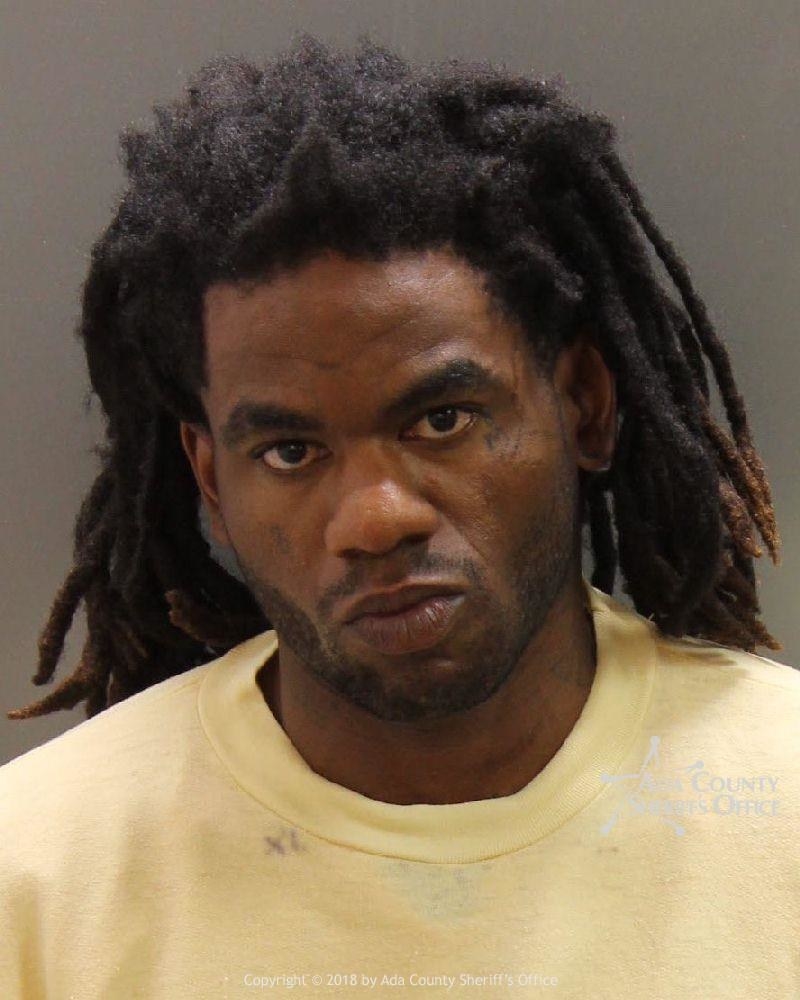 Kinner has an extensive criminal record spanning multiple states and including time spent in prison for violence against others, Bones said, adding that he had only recently moved to Boise, and is not a refugee.

Officials recovered what they believe to be the weapon, a large folding-blade knife, from a canal near the complex, the chief said.
"We haven't had anything involving this amount of victims in a single attack in Boise in the history of the department," Bones told reporters Saturday night after the attack. "Obviously, it's something you hope never comes to your city."

Both Bones and Boise Mayor Dave Bieter said that the attack was not representative of the wider community in Boise.
"This callous act does not reflect our community, in fact it indeed looks like this individual is not part of our community," Bieter said at the Sunday press conference.
He added that he hopes "to re-affirm what it means to be a Boisean and that is to welcome all from everywhere, wherever you're from and however you came here, and to move beyond this event and to a brighter day."
In a separate statement, Bones added: "As you can imagine, the witnesses in the apartment complex, along with the rest of our community, are reeling from this attack. This incident is not a representation of our community, but a single, evil individual who attacked people without provocation that we are aware of at this time."
Refugees from all over the world have long flocked to Boise, an official "Resettlement Community" known for its openness and diversity. In 2016, the city welcomed more Syrian refugees than New York and Los Angeles, according to KTVB-TV.
The International Rescue Committee said in a statement that it is helping provide support and counseling to those in the community who were affected or shaken by the attack. The group is also placing the victims in temporary housing and arranging travel for anyone who needs medical attention out of state.

"It is heartbreaking to know that people and children who fled horror of war and conflict to find safety in America and the Boise Community had to experience violence all over again," said Julianne D. Tzul, the organization's executive director.