First he came out as gay. It was 1972, just five years after Britain decriminalised homosexuality.
Elton John and Freddie Mercury were still in the closet. Boy George and George Michael were still at school. But in an interview with Melody Maker, Bowie, as ever, trailblazed. "I'm gay," he told the journalist Michael Watts. "And always have been, even when I was David Jones."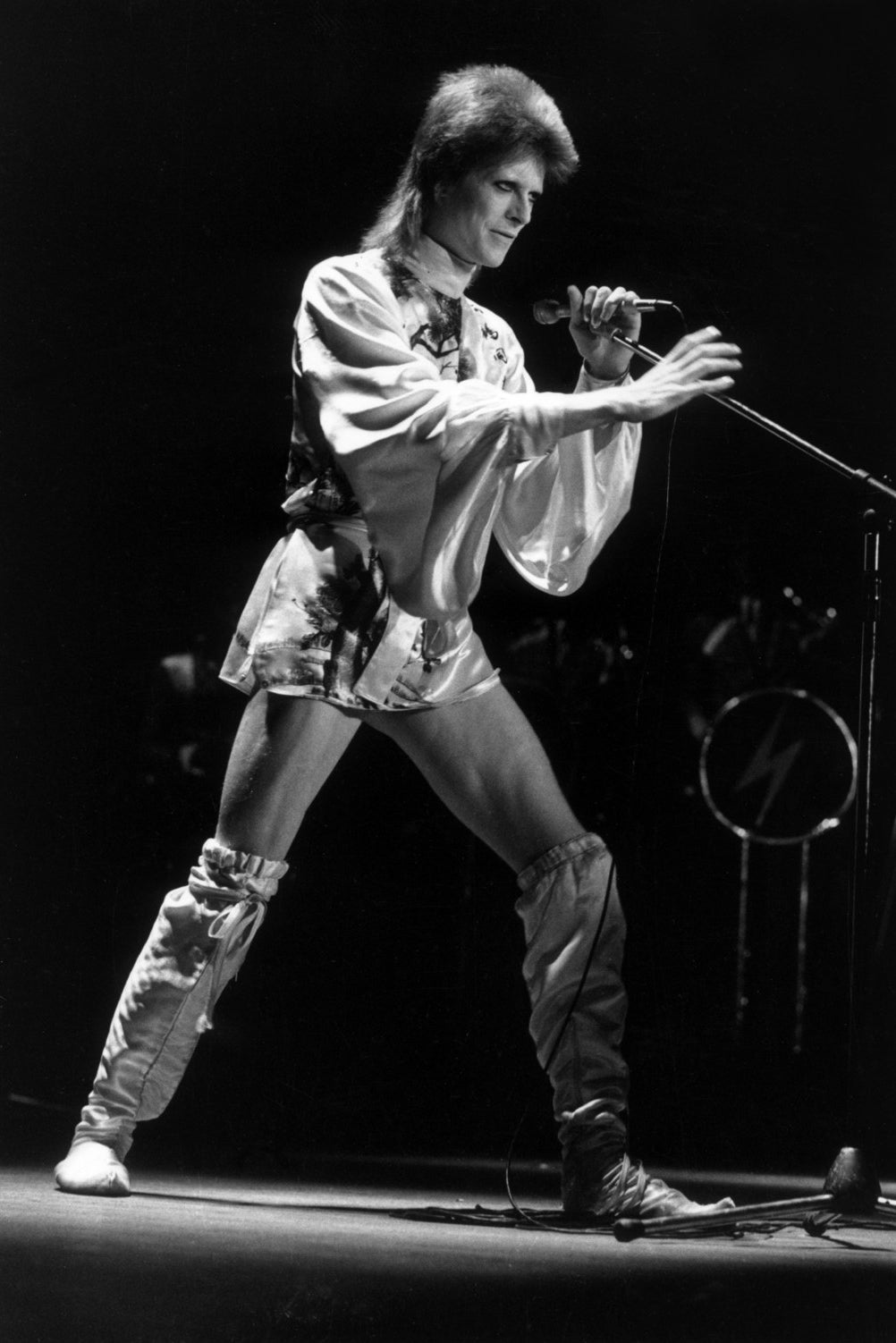 He would revise this description four years later and announce: "It's true – I am a bisexual." His first wife, Angie Bowie, would claim he had an affair with Mick Jagger.
In 1983, Bowie told Rolling Stone magazine that in fact he was a "closet heterosexual" and that announcing his bisexuality was the "biggest mistake [he] ever made". But by then the impact of his statements – profound, political, and far-reaching – was already cemented.
Not least because there was the image that he entwined with the words – a succession of characters and costumes that defied gender boundaries, subverting everything that men were supposed to be.
He was called, in the 1970s, a "gender bender" – a term today we might shudder at. But he became a beacon for all who felt straitjacketed by having to be straight, or a man, or having to conform to any imposed definition of gender or sexual orientation. He made being different possible.
On Monday, LGBT people celebrated the scope of Bowie's identity revolution by paying tribute to an artist who proved that to give gender constraints the middle finger was the ultimate liberation. To be different no longer meant being a victim; it meant triumphing.
Rebecca Root, star of the BBC's trans sitcom Boy Meets Girl wrote: "A man who lived his own life, making his own rules...RIP"