A knife-wielding attacker who killed two people and seriously injured another has been shot dead by police in a Paris suburb, police have confirmed.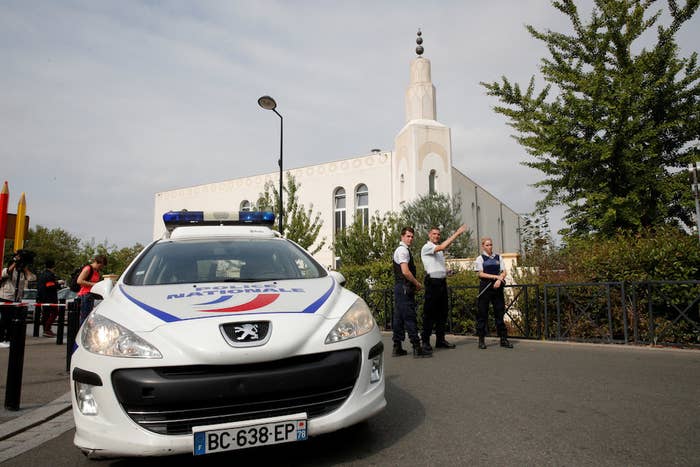 The unnamed man was fatally shot on Thursday morning in the Trappes area, 19 miles west of central Paris.
According to multiple reports, citing French government sources, the two victims were the attacker's mother and sister.
BFM-TV, citing witnesses, said the attacker was shot by police before hiding in a building on Rue Camille Claudel and then being overcome by his injury.
Police have begun an investigation but have called for caution over speculating about the attacker's motives.
Through its Aamaq news agency, the terrorist group ISIS said the attack was the result of its calls for violence against people in countries engaged in war against it in the Middle East.
But Gérard Collomb, the French interior minister who has been visiting the scene, told reporters that the attacker was "a criminal who had significant psychiatric problems." He described him as "imbalanced" rather than a "committed" terrorist.
Collomb also confirmed the suspect had been on a French terror watchlist.
The Twitter account of the Prefecture of Yvelines confirmed the casualties and thanked the police for their "coolness and professionalism."
Collomb tweeted to confirm that the "individual has been neutralized" and to pass on his thoughts to "the victims and their loved ones."
An eyewitness told BFM-TV: "I was awakened by noises outside — it was screaming, it was screaming everywhere. I was asked to close the windows. We did not understand what was going on.
"I went down to my kitchen and opened my window, where I found a body being revived for a little over 20 minutes."
A reporter at the scene said that one victim was seen being airlifted by helicopter.