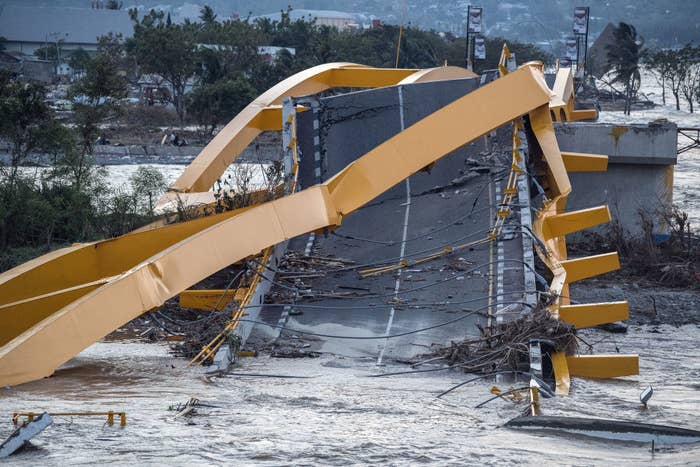 At least 1,407 people have been killed after a strong earthquake and tsunami hit Indonesia on Friday evening, authorities said on Wednesday, as rescuers continued to battle extremely difficult conditions in their search for survivors.

Indonesia's disaster agency, BNPB, confirmed the latest death toll in a news conference in Jakarta, adding that at least 2,500 people are severely injured as a result of the double natural disaster.
The magnitude 7.5 earthquake and 10-foot tsunami hit the island of Sulawesi, devastating the city of Palu, where most of the confirmed deaths occurred. For safety and religious reasons, hundreds of the dead have already been buried in mass graves. A single mass grave at Poboya, near Palu, is reported to have been prepared to hold 1,300 bodies.

"The situation in the affected areas is nightmarish," said Jan Gelfand, head of the International Federation of Red Cross and Red Crescent Societies (IFRC) country cluster support office in Jakarta on Monday.

Glimmers of hope remain, however: people were still being pulled from the wreckage of hotels on Monday. But a lack of heavy-lifting machinery has hindered the rescue effort.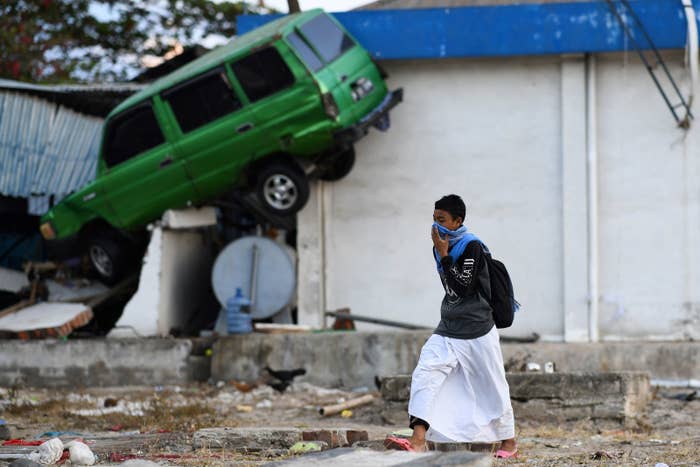 BNPB said that hundreds of thousands of people were still in need of urgent help.
Countless buildings, including an entire housing development inhabited by some 900 people, have been destroyed. The Red Cross estimated that 60% of the buildings in Palu, a city of 350,000 people, were destroyed. The number of refugees from Palu alone is thought to be at least 50,000.
There are also multiple reports of looting in Palu, as the government strains to airlift in supplies and assistance.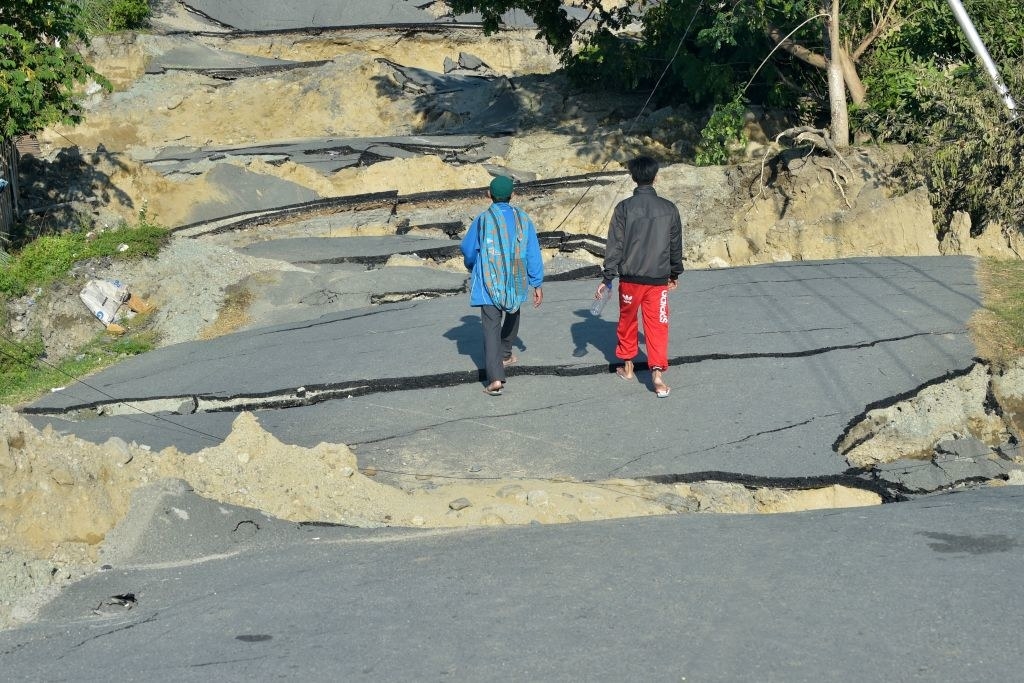 Some areas are still to be reached by rescuers.
The BNPB emphasized that hundreds of thousands of people have also been displaced on the neighboring islands of Lombok and Sumbawa.
"Red Cross and other teams are working round the clock," said Gelfand with the IFRC, "but the biggest challenge at the moment is getting access to all communities, and then bringing large quantities of vital relief supplies into the disaster zone. Transport links, power, and communications are still down."
Rescuers and survivors are now faced with another natural phenomenon: liquefaction, where soil turns to liquid and swallows up entire buildings.

Sutopo Purwo Nugroho, the head of communications at the BNPB, tweeted footage of houses sinking into the ground in Palu, adding: "The ground surface moves and sinks so that all buildings are destroyed. The geological process is very terrible. It is estimated that victims are trapped in this area."