Former Soviet Union leader Mikhail Gorbachev said that George H.W. Bush — who died on Friday at the age of 94 — was a "real partner" in the quest to end the Cold War.
In a statement given to Russian news agency Interfax, he said: "I express my deep condolences to the family of George H.W. Bush and all Americans over of the death of the 41st president of the United States.
"I have a lot of memories associated with this person. We had a chance to work together during the years of tremendous changes. It was a dramatic time that demanded great responsibility from everyone. The result was an end to the Cold War and the nuclear arms race.
"I pay tribute to the contribution of George H.W. Bush to this historic achievement. He was a real partner."
In a letter to George W. Bush, current Russian president Vladimir Putin described his father, George H.W. Bush, as "an outstanding man."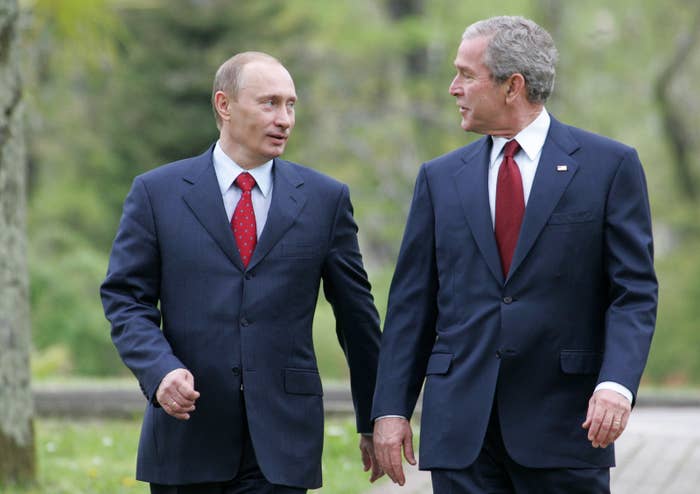 In a statement published by the Kremlin on Saturday, Putin said: "Accept the deepest condolences over the death of your father — George Herbert Walker Bush, the former US President.
"An outstanding man who had served his country faithfully all his life ... with arms during the war years and in high government positions in peacetime. Leading the United States at one of the most important stages of world history, he showed political wisdom and foresight, sought to make informed decisions even in the most difficult situations.
"Aware of the significance of the constructive dialogue between the two major nuclear powers, George Bush Sr. did much to strengthen Russian-American cooperation on international security issues.
"The fond memory of George Bush Sr. will forever remain in my heart and in the hearts of my countrymen. At such a sad time, I would like to convey the words of sincere sympathy and support to all members of your large family. Let courage not leave you in the face of this heavy, irreplaceable loss."
Germany's foreign minister, Heiko Maas, called Bush "the architect of German unity."
"In 1989, as the [Soviet] bloc wavered and decades of confrontation began to crumble, #GeorgeHWBush boldly seized the chance to end the Cold War," he wrote on Twitter. "He, too, is the architect of German unity. We mourn the loss of a great statesman and a friend of Germany."
Former UK prime minister Sir John Major, who was in office from 1990 to 1997, paid tribute to Bush's compassion and courage.
Major said in a statement: "George H.W. Bush was above all else a family man and, for him, the American people were part of that family.

"In public office he served as he lived, with compassion, courage, dignity and grace.
"As president, he saw America's obligation to the world and honoured it — and he remained committed to public service until the day he died."
Serving UK prime minister Theresa May, who is at the G20 summit of world leaders in Argentina, said that Bush's ethos of public service was "an example to us all."
"It took him from service in World War II, to his stewardship of the CIA and his direction of the Gulf War as commander-in-chief. And in navigating a peaceful end to the Cold War he made the world a safer place for generations to come," she said.
"At each stage of his remarkable career, the president worked side by side with his friends, colleagues and counterparts in the United Kingdom.
"Today Britain remembers a great statesman and a true friend of our country. We send our deepest condolences to the American people and to the family he leaves behind."
Former UK prime ministers David Cameron and Tony Blair also paid tribute on Saturday.
The French president, Emmanuel Macron, paid tribute to a "great leader."
Macron said on Twitter: "On behalf of the French people, I send my condolences to the American nation following the death of American President George Bush Sr. He was a great leader and a flawless supporter of the alliance with Europe. Our thoughts to his family and loved ones."
Former Australian prime minister John Howard, who served from 1996 to 2007, described Bush as "the patriarch of a great American family."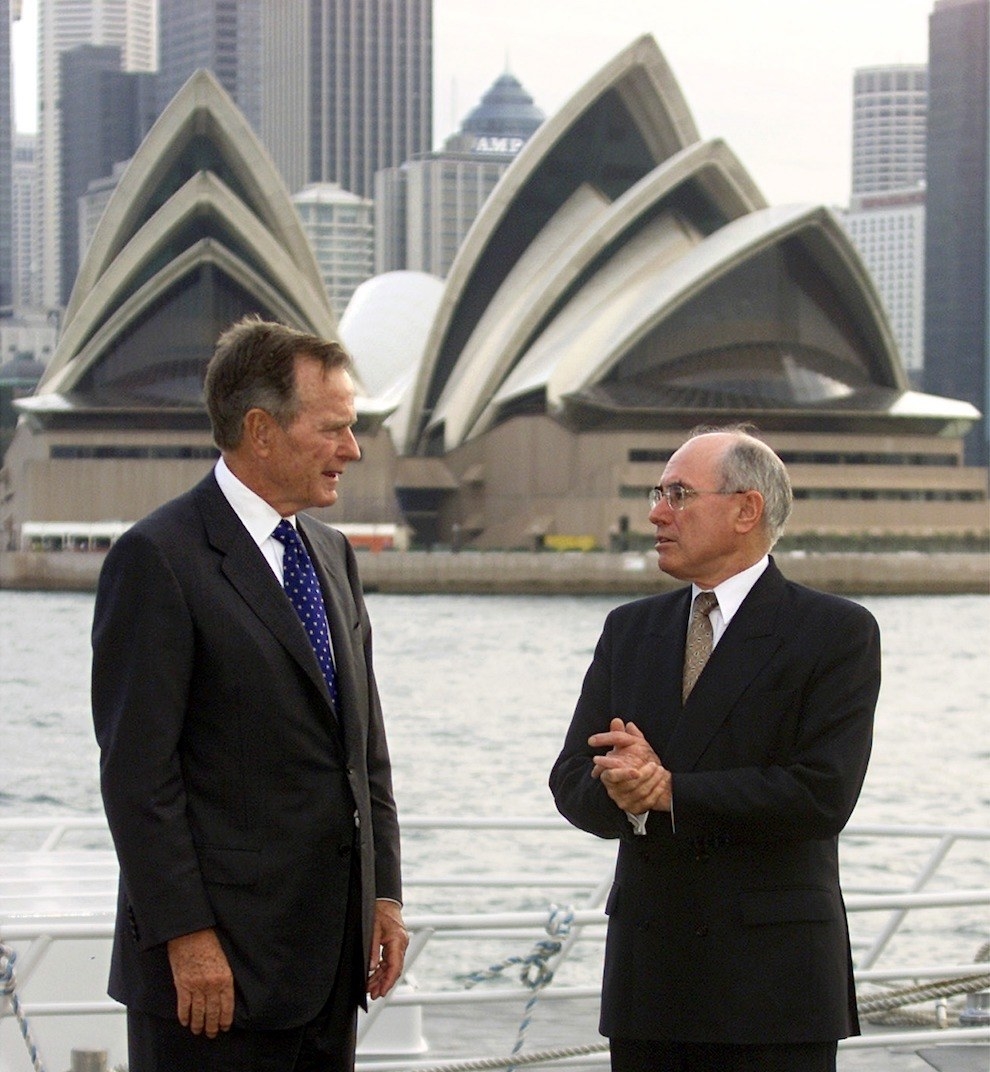 He said in a statement: "The late President possessed an endearing sense of humor and always exhibited immense public grace. He was the patriarch of a great American family.
"At all times he was a true friend of Australia. He visited our country on a number of occasions. He was the first American president to address a joint sitting of our national parliament.
"I extend my deep sympathy to the late President's family. He exemplified the best of his nation's values in both war and peace."
New Zealand Prime Minister Jacinda Ardern said in a statement that he had brought democracy to millions of people. "George HW Bush was a strong supporter of the international rules-based system, the rule of law and democratic values," she said.

Sheikh Sabah al-Ahmad al-Sabah, the leader of Kuwait, said Bush showed "historic stands and support" for the country as it faced Iraqi invasion in 1990.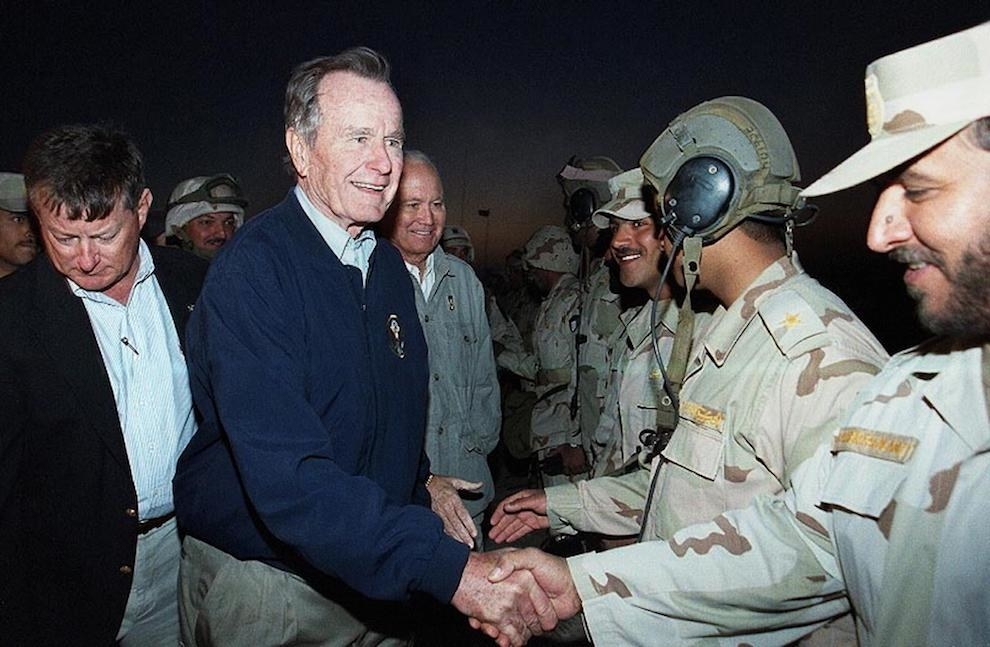 According to the Kuna news agency, the Kuwaiti prime minister praised Bush for building an international UN-mandated coalition to defend Kuwait and expressed "sincere condolences" to the Bush family.
Abdullah Abdullah, the chief executive of Afghanistan, praised Bush as a "great friend and supporter of Afghanistan."