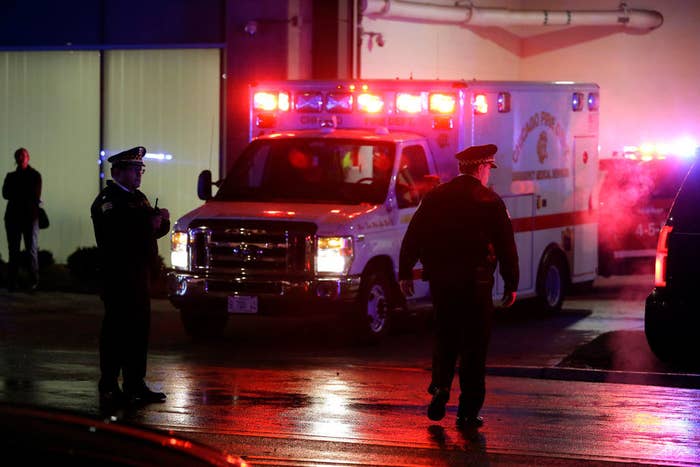 One of three people shot dead at a Chicago hospital on Monday afternoon was the gunman's former fiancé, according to a family member.
Police named the suspect — who was also shot dead on Monday — as Juan Lopez, who killed Dr. Tamara O'Neal, 38, a specialist in emergency medicine, after the pair were seen arguing outside the hospital.
Turrell O'Neal, whose mother is Tamara's cousin, told BuzzFeed News on Tuesday that she was set to marry the gunman in October but the wedding was called off for "reasons that were between them."
O'Neal said that Tamara and her ex-fiancé had been dating for about two years. O'Neal said that Tamara was "very family-oriented," and since her fiancé "was going to be a part of the family" they saw him on weekends and during the holidays.
O'Neal — who lives in Indiana — said that he found out they had called off the wedding at the end of September and that "it came as a surprise."
"The wedding was called for reasons that were between them," he said. "All we know was that we saw two people who loved each other, but we gave them to space to work out what needed to be worked out between them."
O'Neal said that he never saw the gunman behave in any way that would have led the family to believe he was capable of this crime.
"I was shocked," O'Neal said. "I couldn't believe it was him. But you only see one side of a person when they come around. From what we know, we didn't see any of those behaviors."
O'Neal told BuzzFeed News that for the past few weeks, Tamara had been busy preparing for a medical board examination and that his conversations with her involved talking about the exam.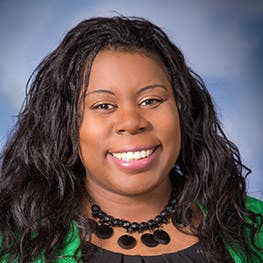 Also killed in the shooting were police officer Samuel Jimenez and Dayna Less, 25, a first-year pharmacy resident and recent college graduate.
An online wedding gift registry still visible on the Bed Bath & Beyond website shows that "Tamara & Juan" were scheduled to marry on Oct. 27 this year. There's also a registry listed for them on the Macy's website and a password-protected listing on TheKnot.com.


Speaking to the media on Monday night, Eddie Johnson, superintendent of Chicago police, confirmed that one of the victims "was in a domestic relationship" with the shooter.
CBS Chicago reported that the gunman opened fire on his ex-fiancé, who was wearing her scrubs, as she walked into the hospital after the pair had argued in the parking lot.
Johnson said that a friend attempted to intervene in the argument, at which point "the offender lifted up his shirt and displayed a handgun."
He said Less had "nothing to do with nothing" and was not a targeted victim.
A spokesperson for the Chicago Police Department told BuzzFeed News that the gunman did not have a criminal history. However, in 2014 he had a "domestic complaint" against him, which was "harassment by telephone," the spokesperson said.
He had reportedly threatened to shoot up the Chicago Fire Academy around five years ago after being fired for "aggressive and improper conduct" toward women there, the Chicago Tribune reported.

"He was accused of aggressive and improper conduct toward females at the academy," Chicago Fire Department spokesperson Larry Langford told the Tribune. "He was disciplined and terminated."
Langford said the gunman "had issues" and was not getting along well with others at the academy.
"He did not successfully complete his training and was terminated before he finished the academy," Langford said.

Langford did not immediately respond to BuzzFeed News' request for comment.
O'Neal told BuzzFeed News that the family was "devastated."
"But our family is family of faith," he said. "We believe that God will get us through this time."
This is a developing story. Check back for updates and follow BuzzFeed News on Twitter.‏