Cardiff University Cancels Dapper Laughs Gig After Student Petition
The decision was taken after more than 700 students signed a petition calling for the comedian's gig to be called off.
Dapper Laughs, the star of Vine and ITV's On The Pull, has been told he can't perform a gig at Cardiff University next year after a student protest.

A petition launched last week, titled "Ban Dapper Laughs' Show", called for the gig to be cancelled and gained more than 700 signatures.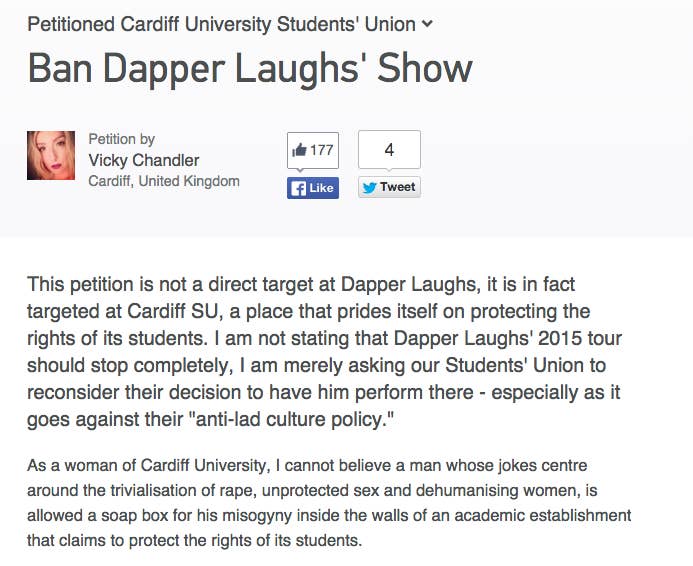 I am really pleased with the outcome of the situation – more than anything it has opened up a discussion around campus surrounding gender equality and feminism and that is fantastic.Dehumanising women and normalising sexual assault and harassment has become all too common in modern society and as a young woman this has never been more prominent in my life. Some people need to realise it was never a direct attack on Dapper Laughs, but instead targeting the issue of creating a safe space for liberation groups and minority voices on campus and an academic institution that upholds policies surrounding lad culture and sexual assault was not the right place for his "humour."
In what could be interpreted as a move to soften his uber-lad image, he's donating the proceeds of his Christmas single, "Proper Naughty Christmas", to a homelessness charity.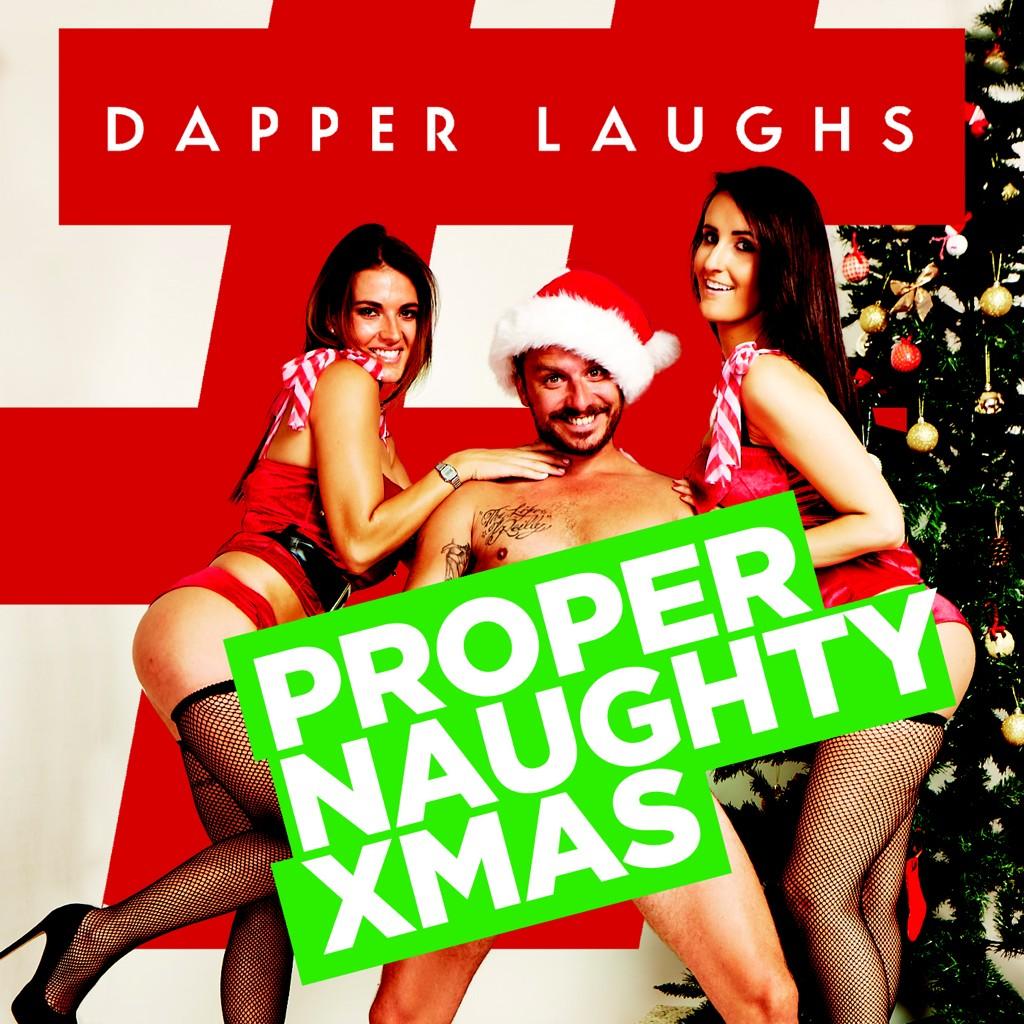 The accompanying Proper Naughty Christmas album contains an acoustic version of "Proper Moist", which is for Dapper Laughs completists only.
None of this seems to bother Dapper himself, however.
We contacted Dapper's management last week about this story and they declined to comment.
We've asked them again and will update should they say anything.